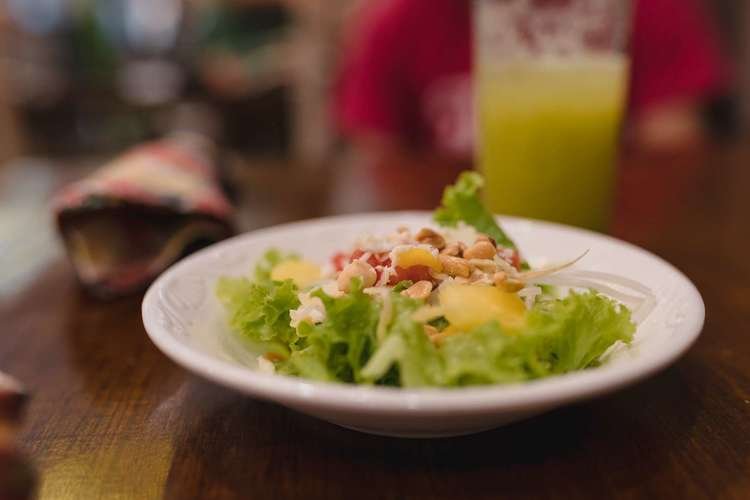 It's been awhile since my husband and I had a meal at one of our favorite restaurants in the Visayas! Last Saturday, we had a hectic schedule as we were volunteering for a special program for a specific children facility for traumatized victims and so the entire day was spent on preparing the materials. We were at the facility from the morning until six in the evening!
Since we still have to buy a gift for a friend's child who's turning one year old today, we decided to go to SM Seaside and since The Buzzz Cafe had opened a branch here, we decided to have dinner here made us both excited!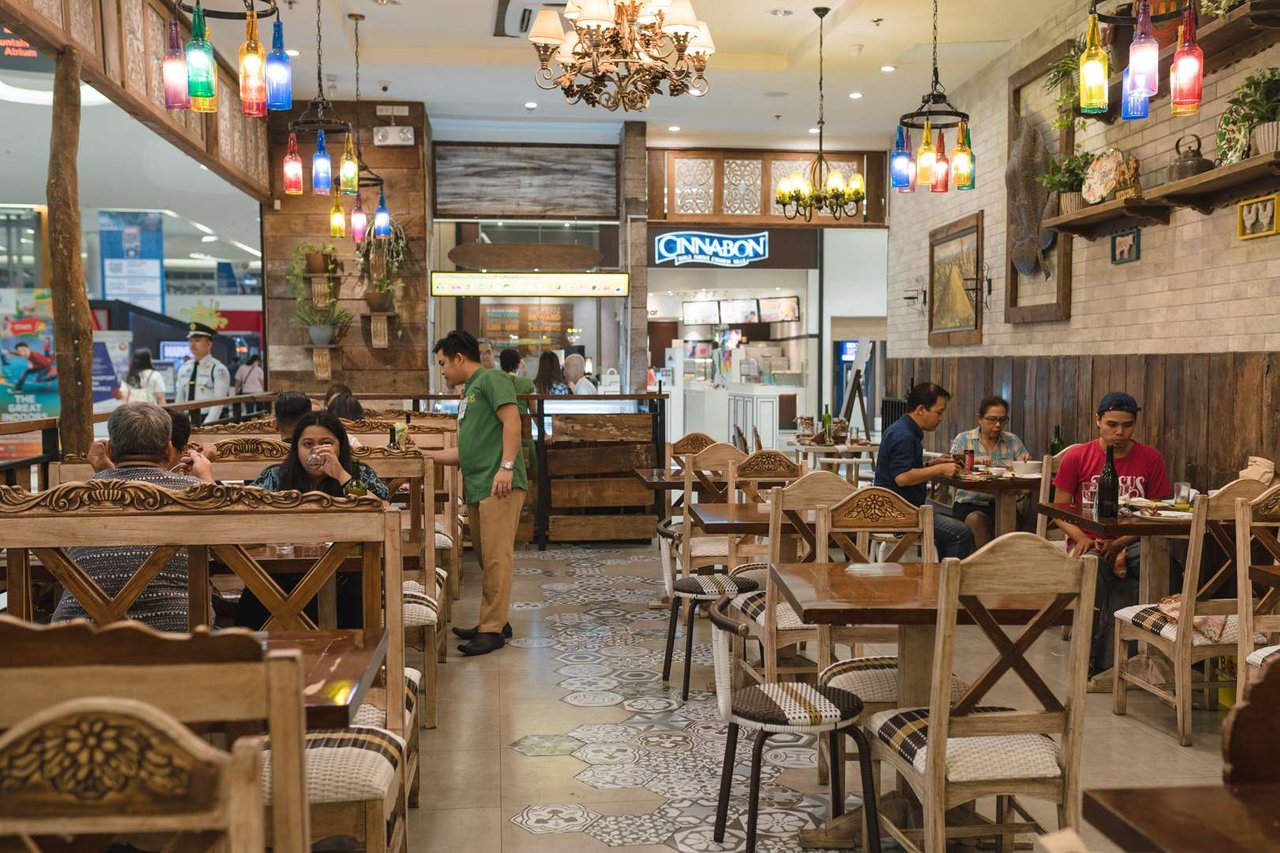 The Buzzz Cafe is brought by The Bohol Bee Farm. They originally started their business as a farm which grows organic vegetables and eventually, opened its restaurant branch. They are very famous in Bohol for their garden salad with edible flowers.
Their icecream is also a hit! They have malunggay, avocado and other tropical fruit flavors. My favorite is malunggay of course!
But as you can see, they are not just famous because of their food. They are also popular due to their good interior designs and they are very consistent with their interiors in all their branches.
In Cebu, they only have two branches, one in SM Seaside and Robinsons Galleria, if my memory serves me right.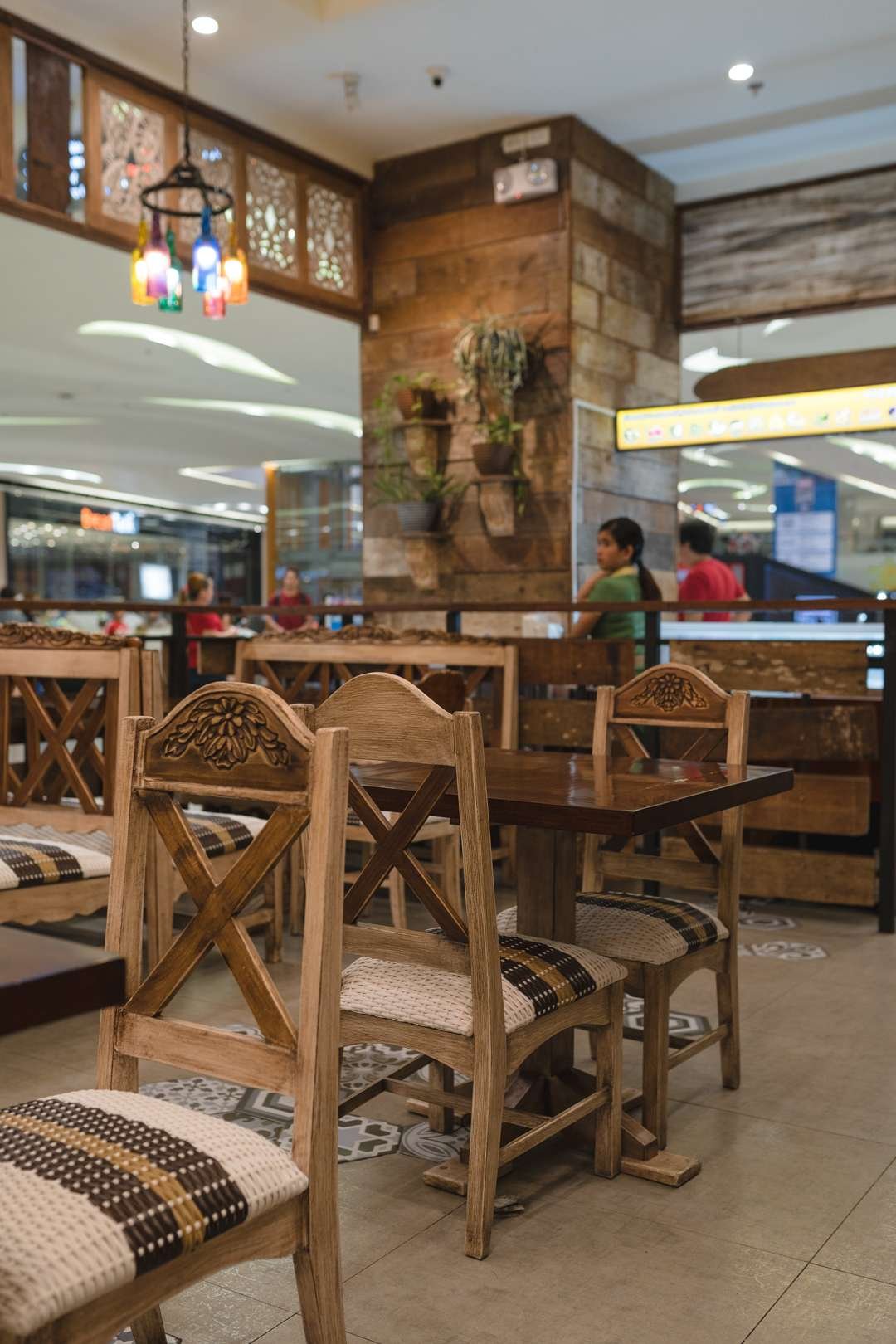 From their choice of seats and tables and chairs, to their chandeliers, to their walls, they used wood and reclaimed materials.
As you can see, their chandeliers are just used bottles, painted and then attached together. Their walls and other dividers are made of reclaimed wood, stained and are definitely gorgeous!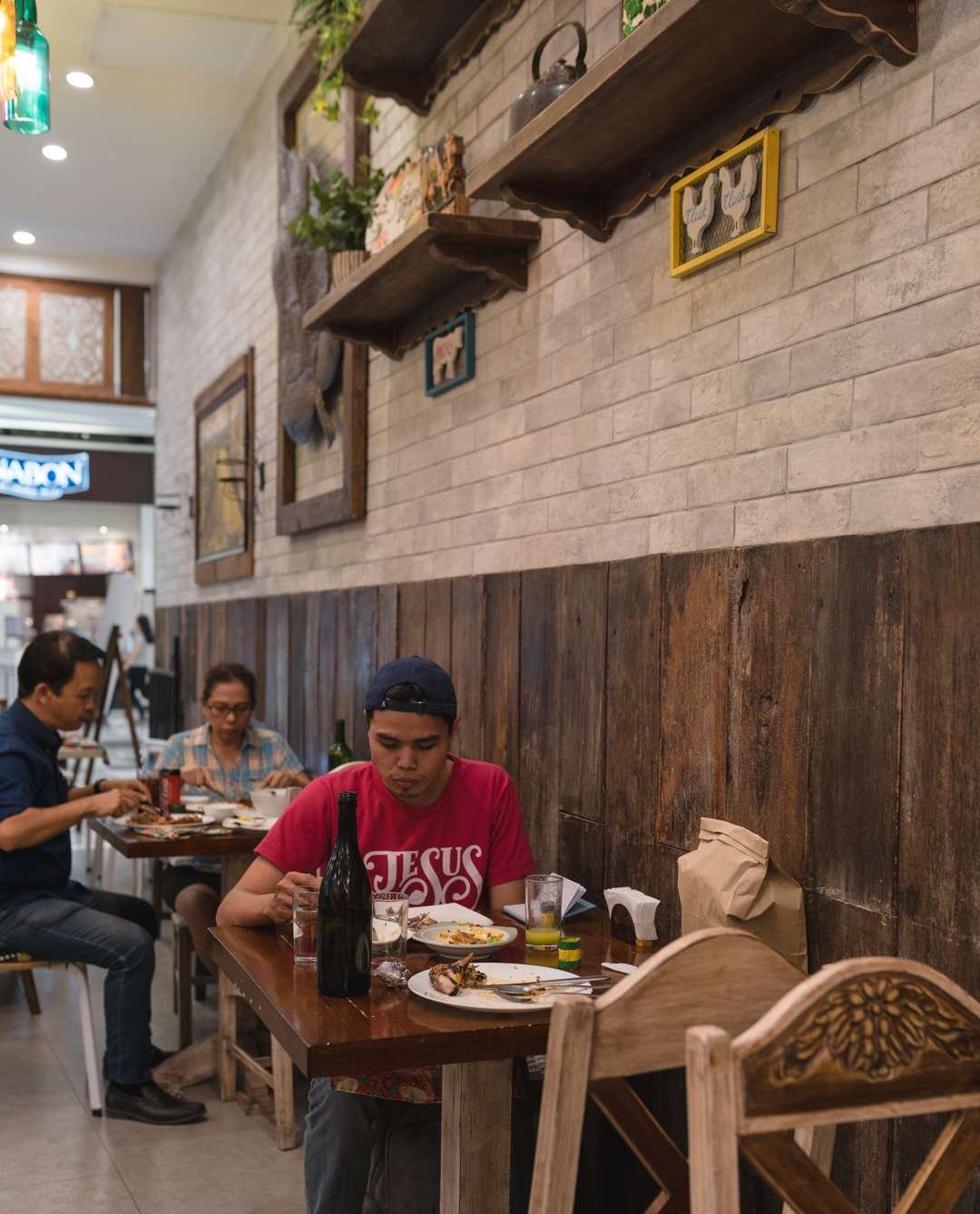 I even asked my husband that we make our walls like that which he agreed. But one thing that one won't miss out would be their cool tiles.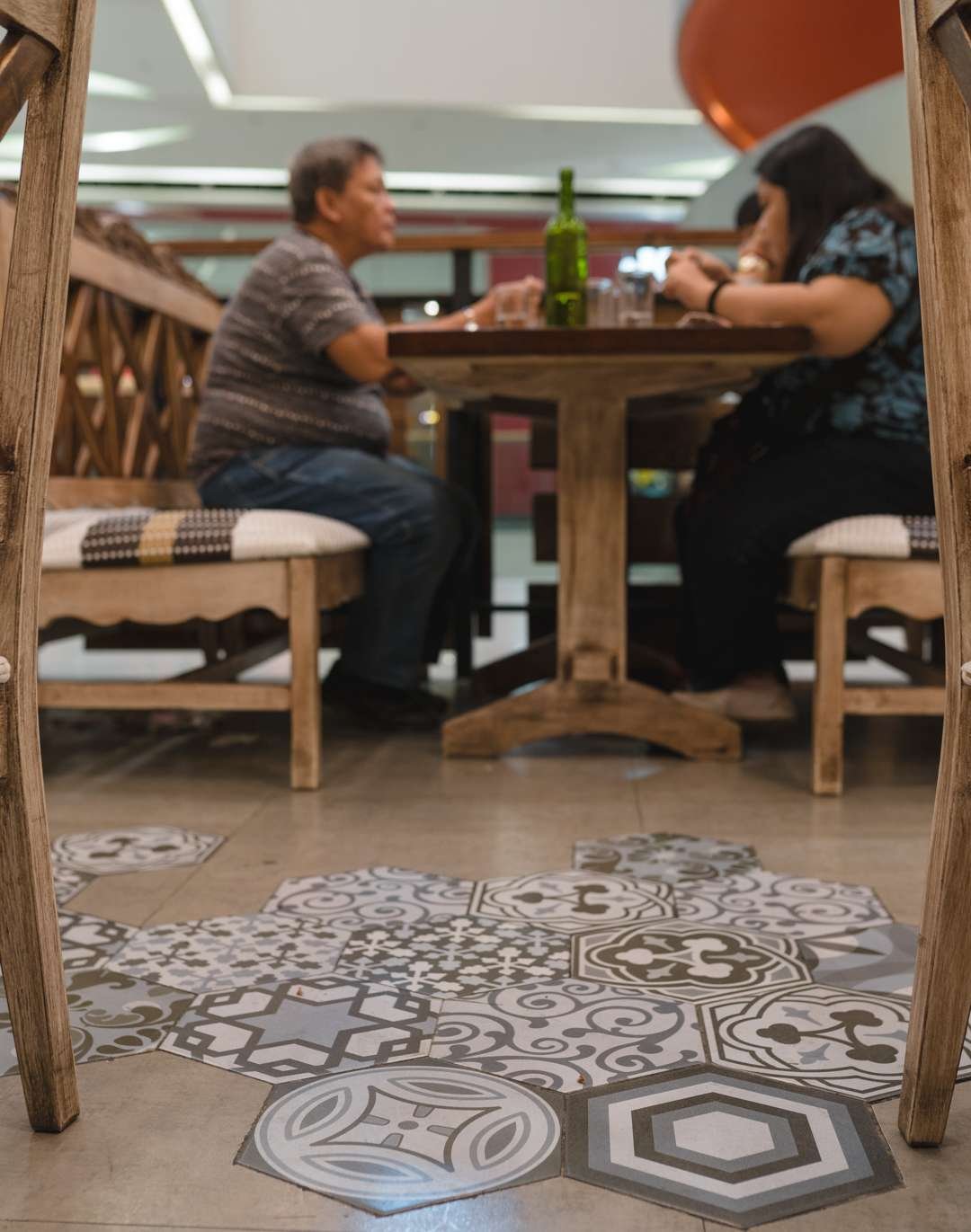 Only a few sections on the floor got these tiles but they are still really nice. I am super in love with their designs and the color combination. They all just merged together to result into such pretty output!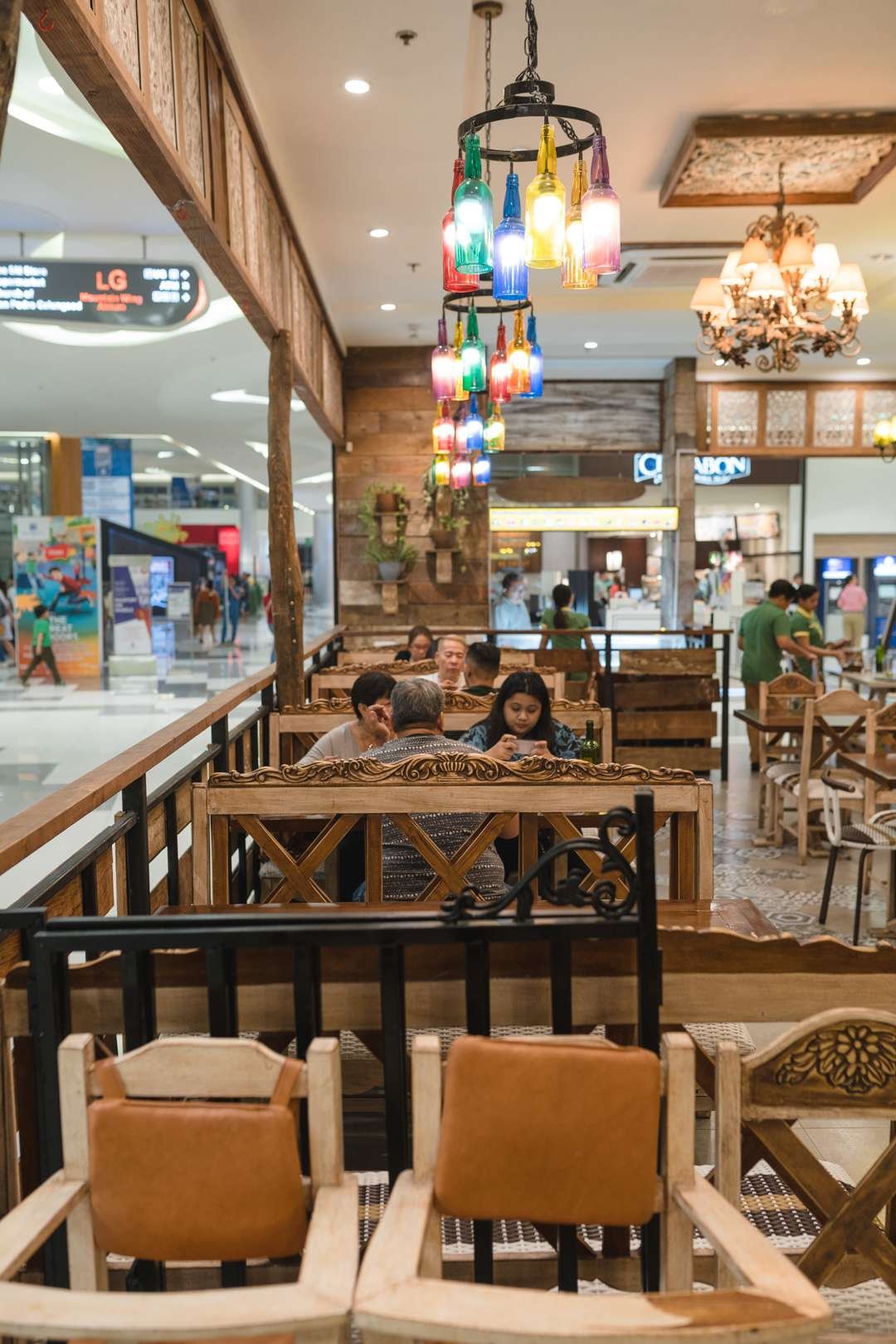 Even their high chairs are also made of wood with cushion of course for kids and I am just adoring everything inside this restaurant. And although it is just an open restaurant, the surrounding won't really disturb you so much because of the high side bars. Actually, the open design is to the restaurant's favor as many would become curious of it and eventually would end up dining.
Upon arrival at seven in the evening, the restaurant was full. We seated here on this vintage looking bench while waiting for a table.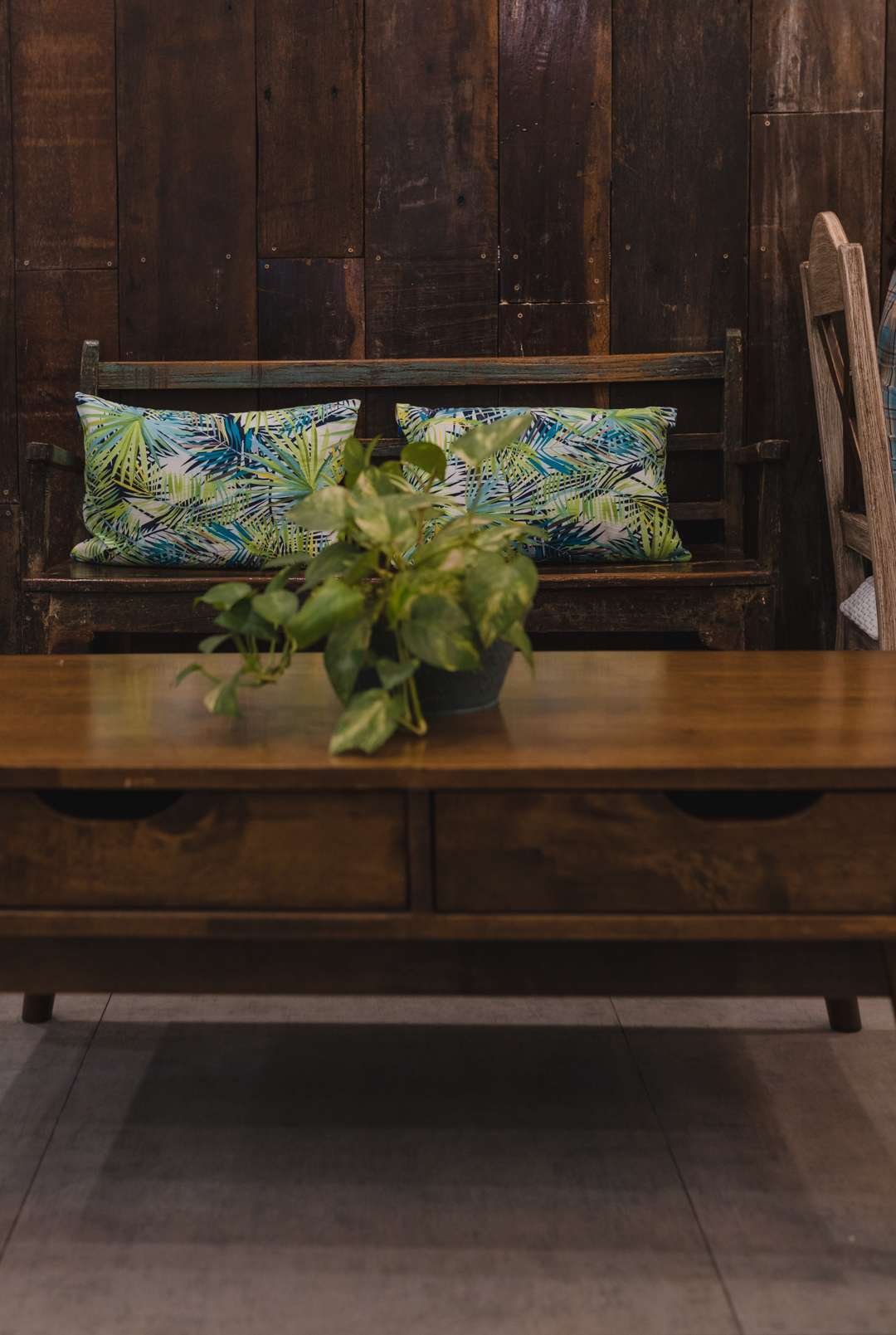 And one should not miss their framed Chocolate Hills and a Tarsier next to the waiting lounge. Since The Buzzz is owned by a Boholano, each of their branches would definitely have this hanging on one of their walls.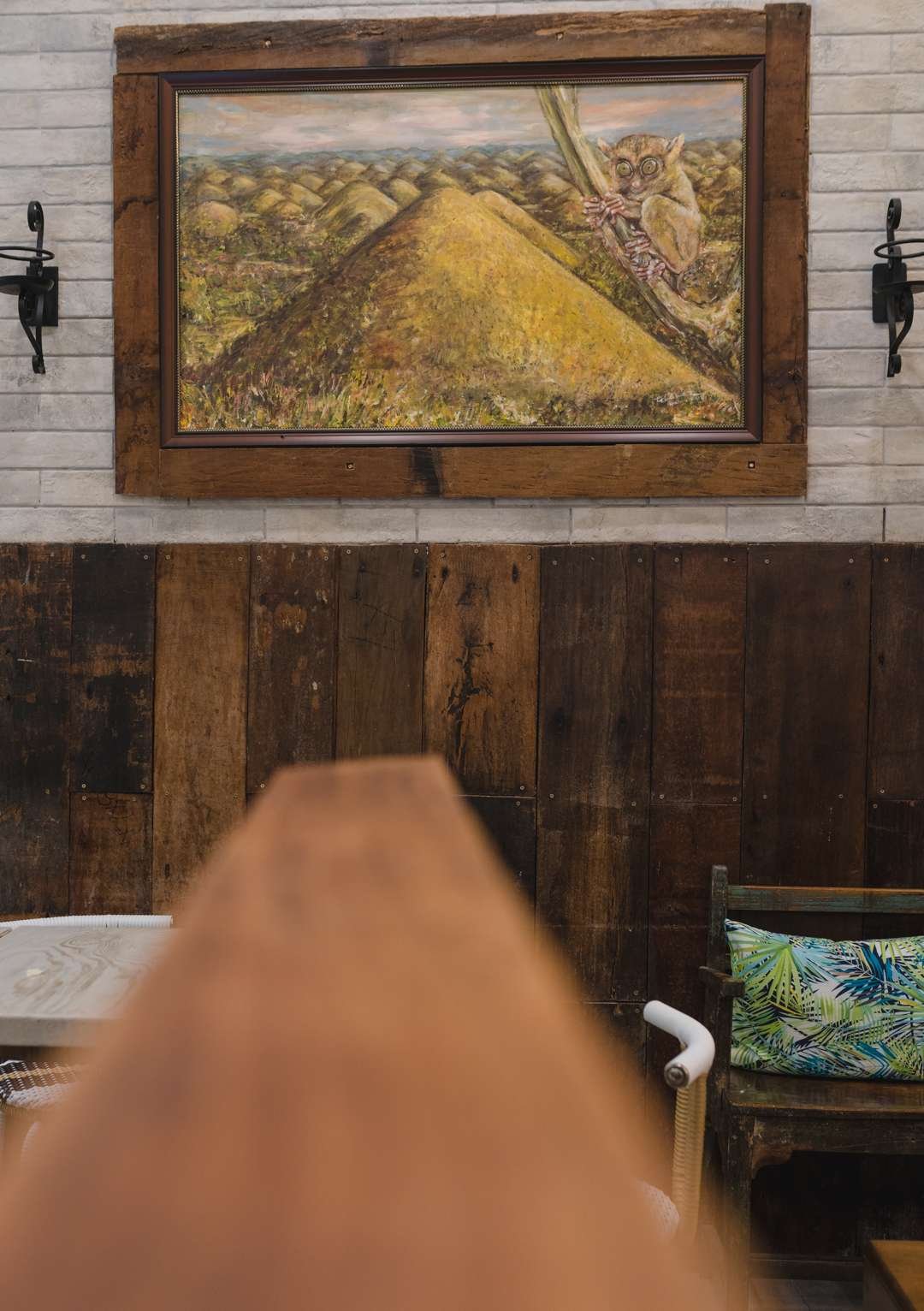 Now, our ordered food came, there was a longer waiting time compared to before and we were already hungry, we were thankful for their complimentary bread and spread. I wasn't able to take a photo of it though.
James ordered his Spicy Chicken with local red rice topped with sweet cassave slice and a side dish of fresh vegetable salad with nuts.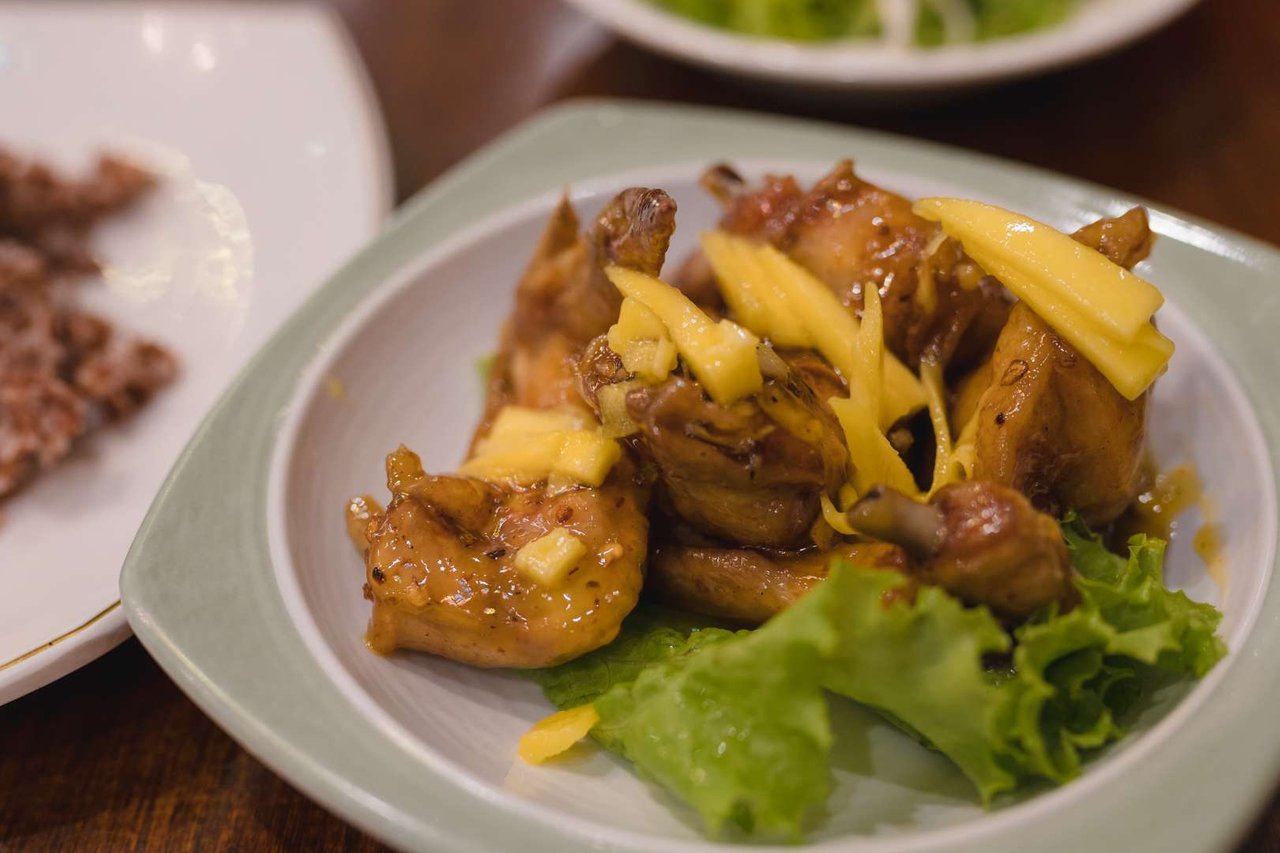 The chicken got good looking mango slices which I badly want! Mangoes are my favorite fruit!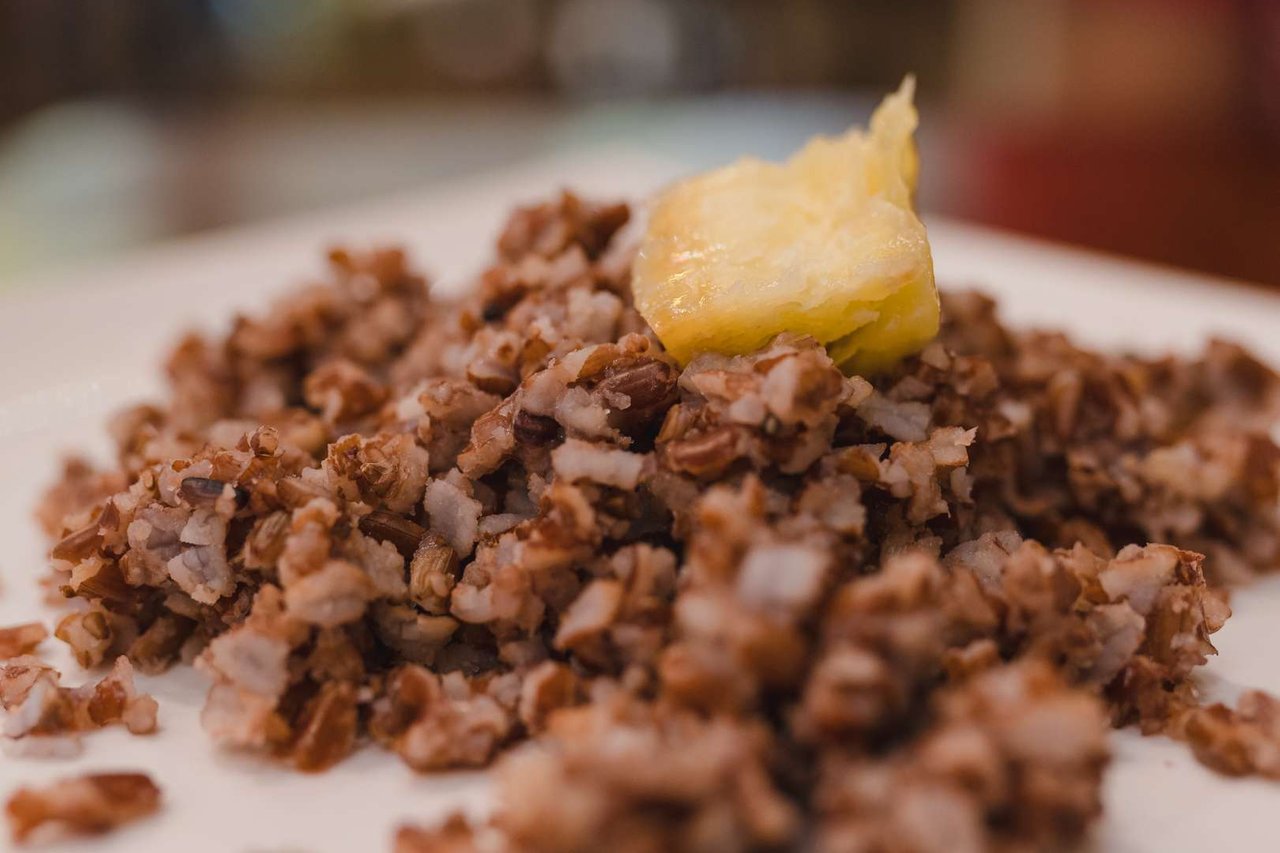 Red rice at The Buzzz Cafe is really good with that cassava slice on top. I wonder why I can't get the same texture when I am cooking my own version of Red rice. I guess I have to add more water to my cooking.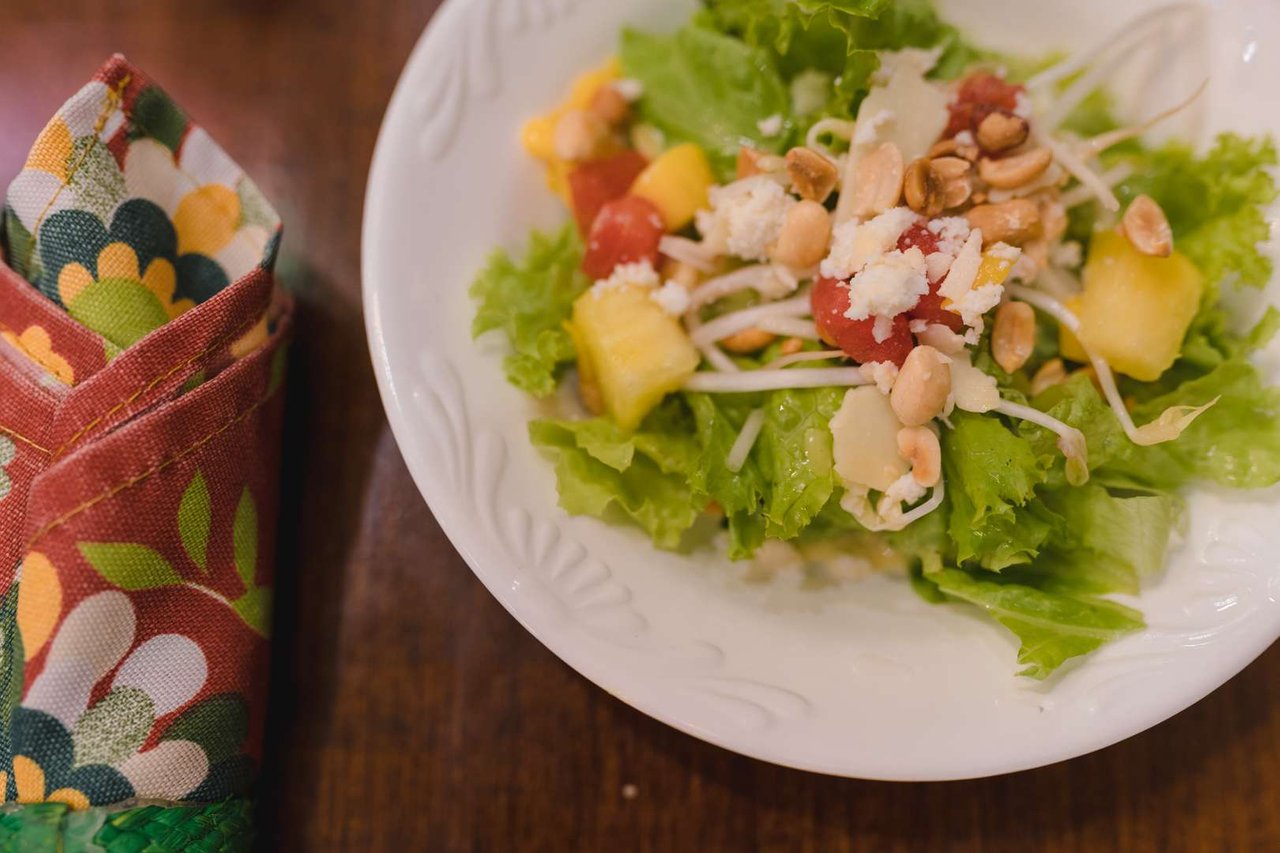 I swear this salad with the honey mustard dressing is a bomb! I love that it compliments to the lettuce and the nuts, I think it is better to have candied walnuts for this but it would be more expensive for sure.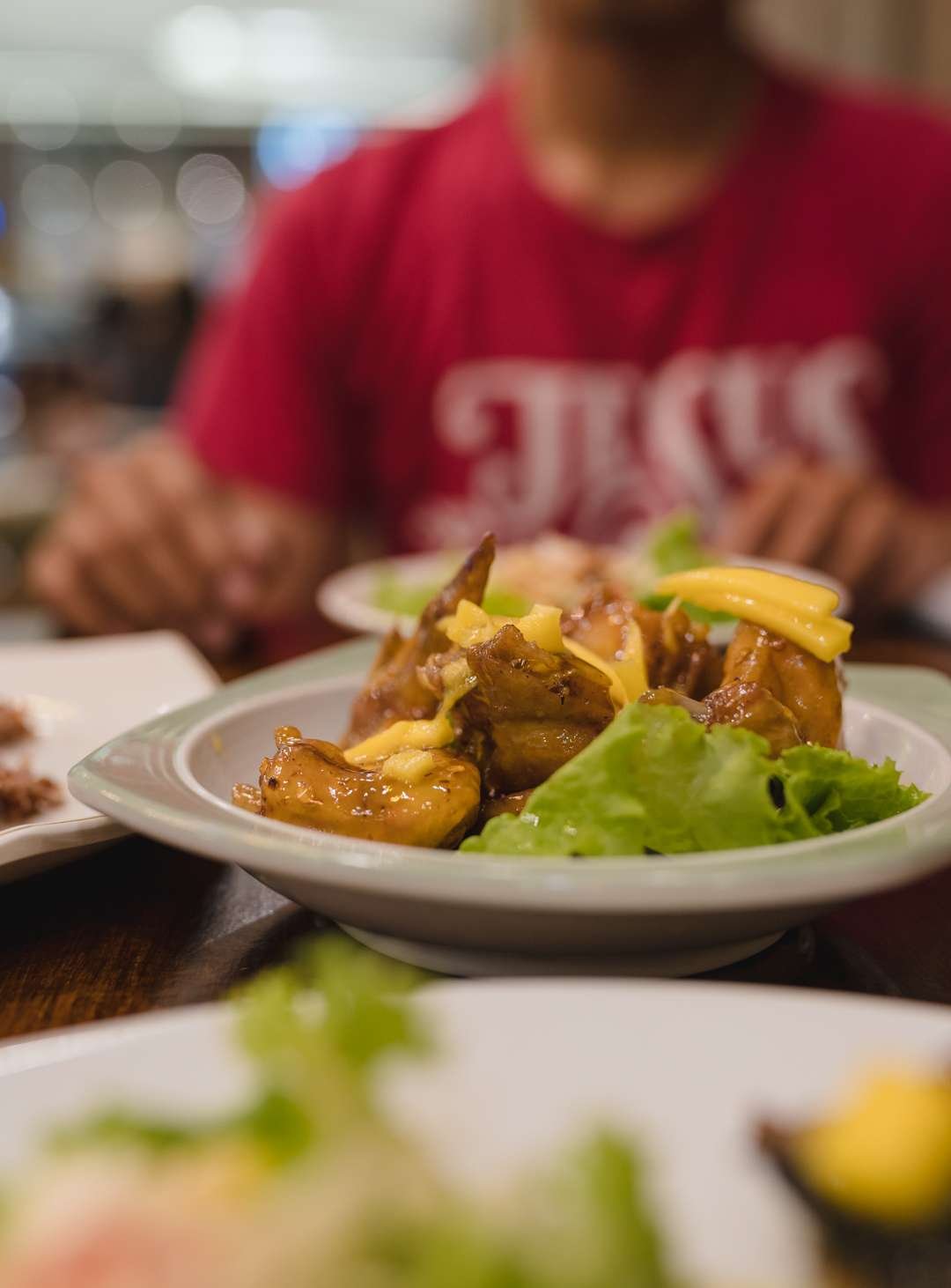 His meal didn't come with a complimentary drink so we asked for service water. Their service water come in recycled wine glass bottles, covered with foil.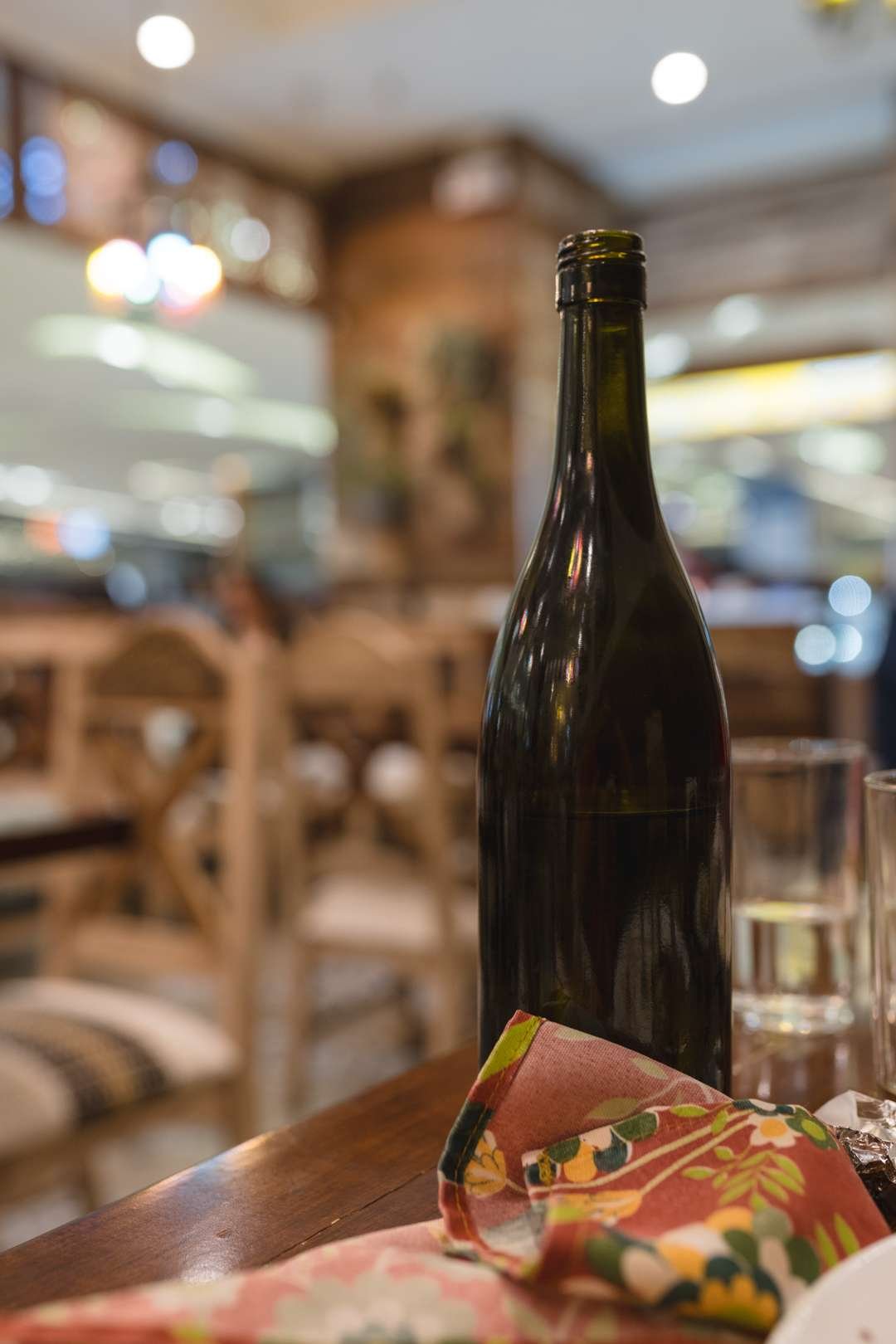 Yes, hubby was happy here with is order!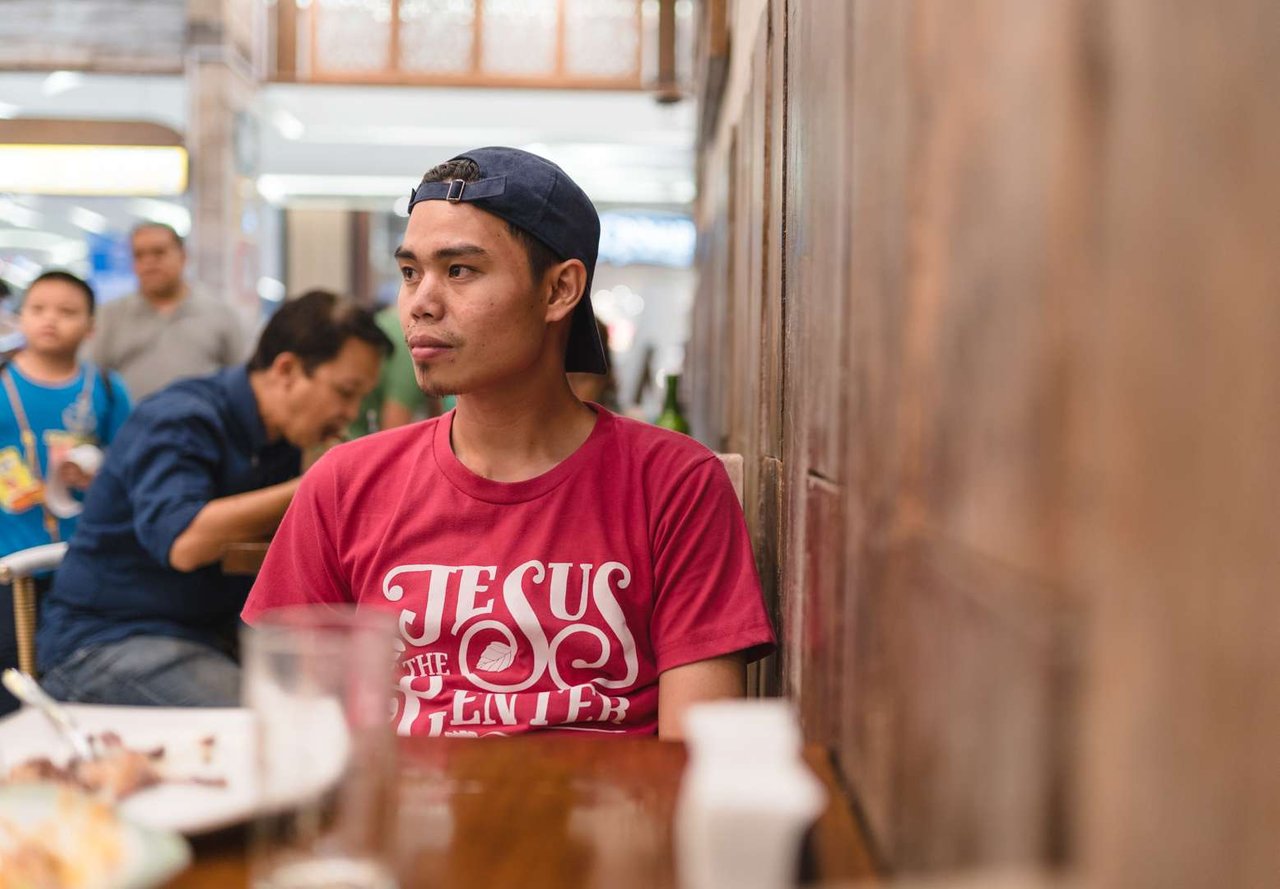 Now for my order, I got a meal set of garlic pasta, grilled pork with mango bits and a vegetable salad with honey mustard dressing with a free basil drink.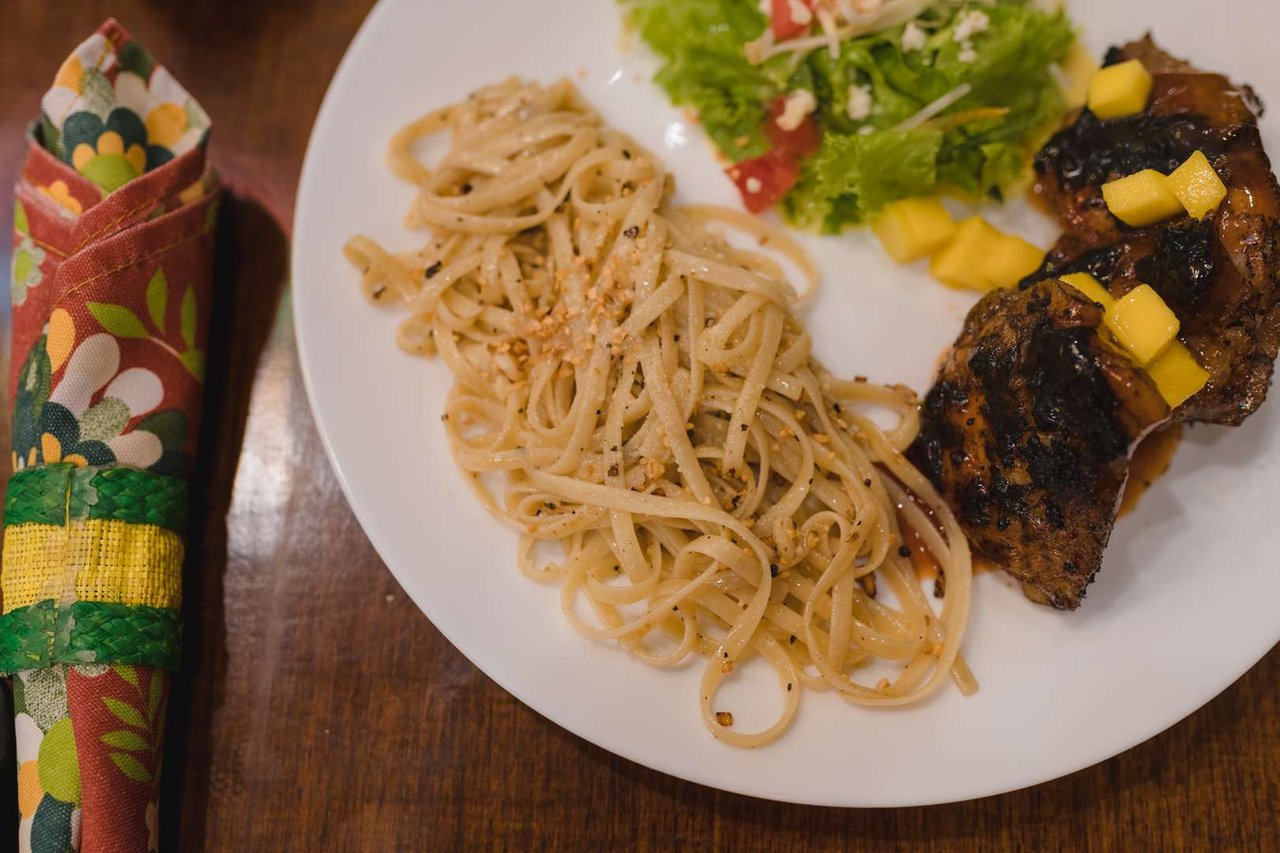 I have to also mention that they got really pretty table napkin keeping the utensils inside. It is pretty colorful and adds vibrance to the overall table!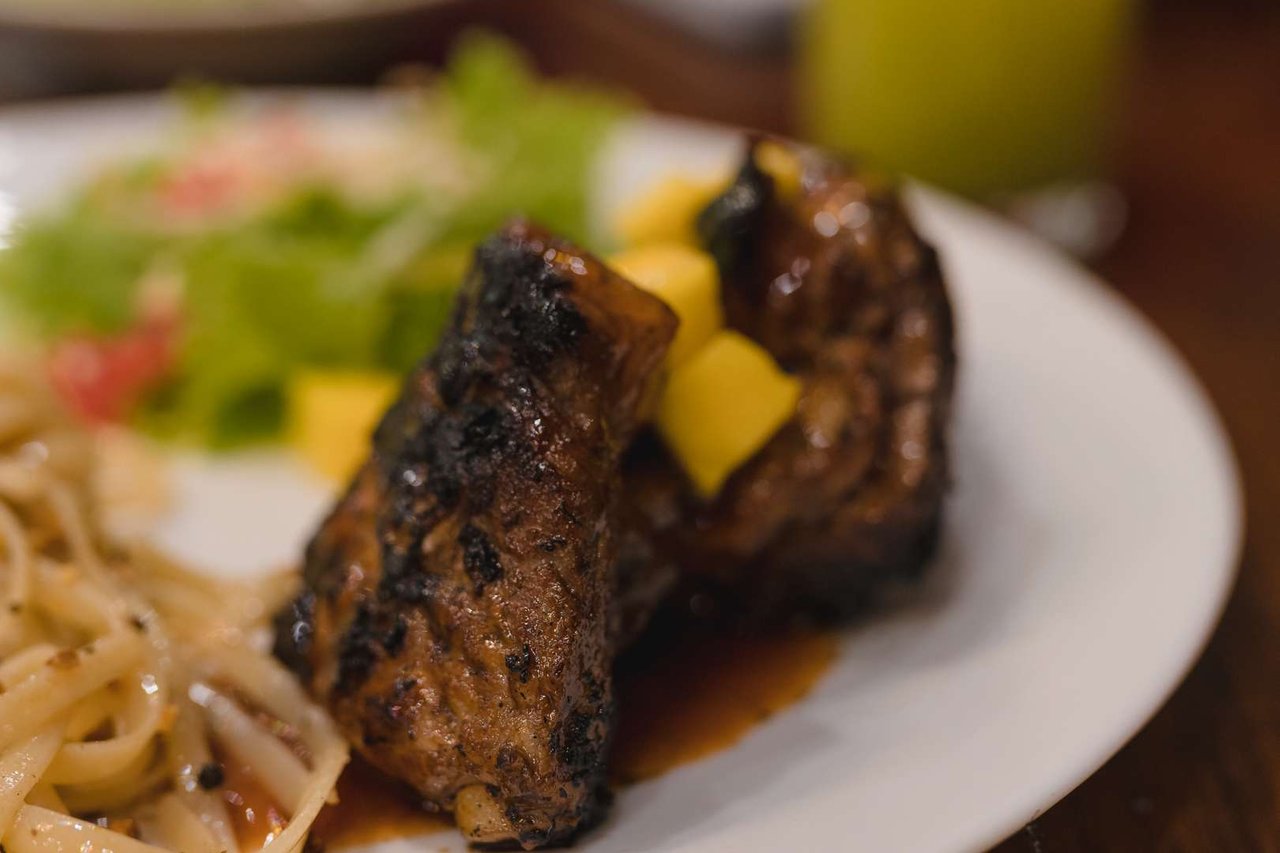 My grilled pork was a little overcooked but still, it was good. Sweet and soft and the side salad was of course yummy! I had to buy a bottle of their honey mustard dressing so I can use it for my home made salads too!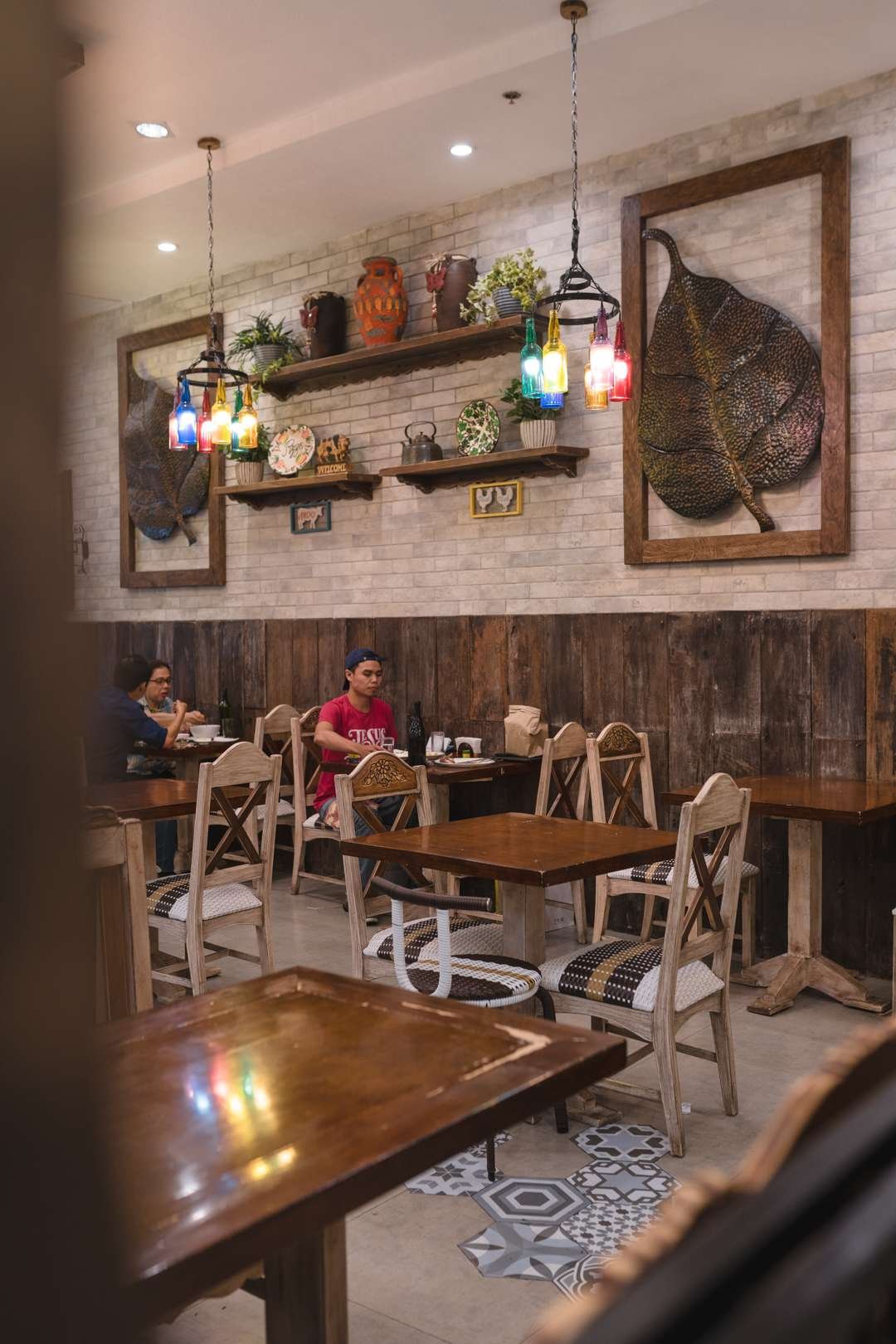 Both our plates were done in just a few minutes! We were hungry and the food was good so we didn't leave anything on our plates of course! Here after eating, I took time taking photos of the restaurant. I definitely love those huge leaf in a frame.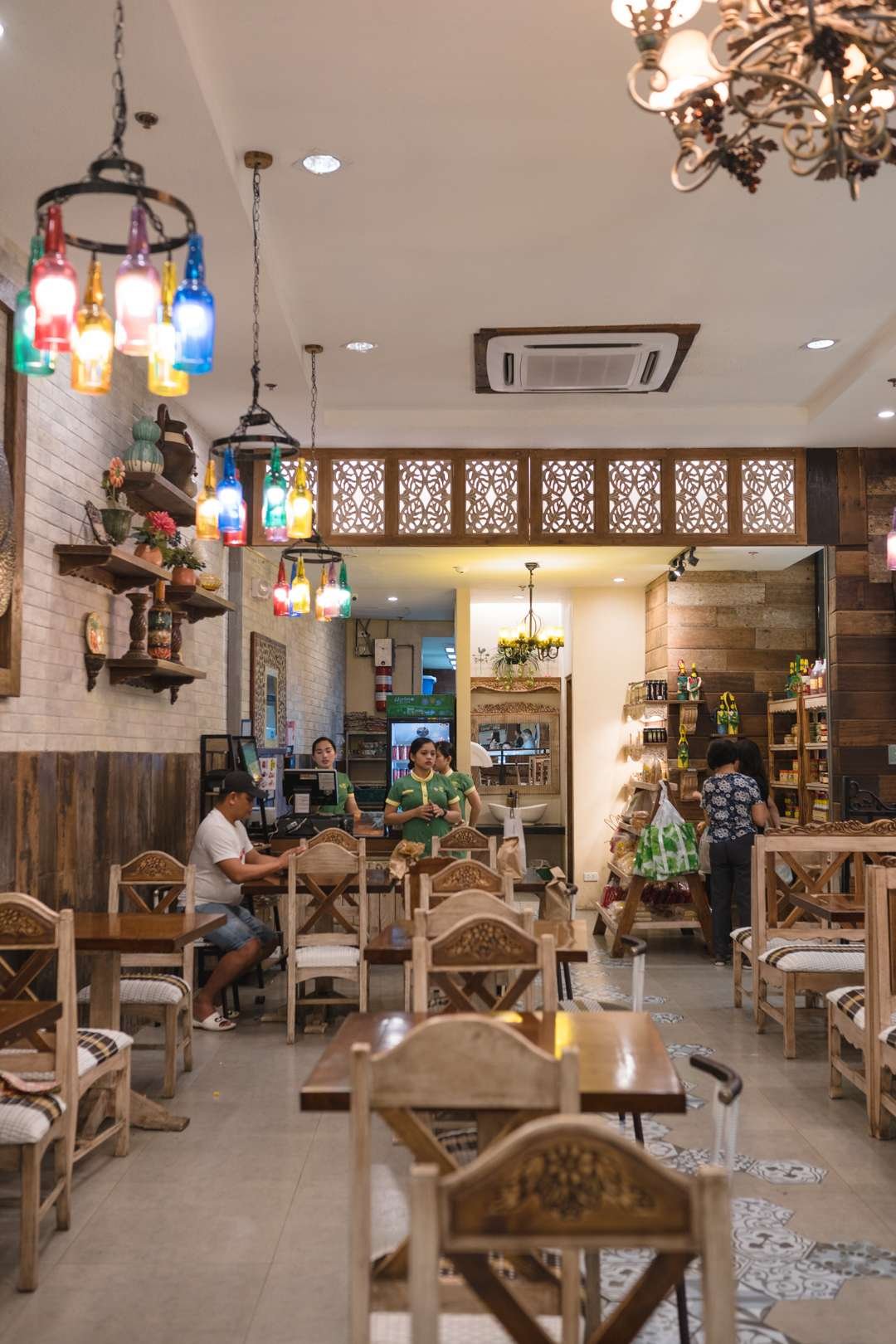 Here's view of the space behind us where the comfort room is located and their mini store where they sell honey, muffins, bread and other products all produced from Bohol.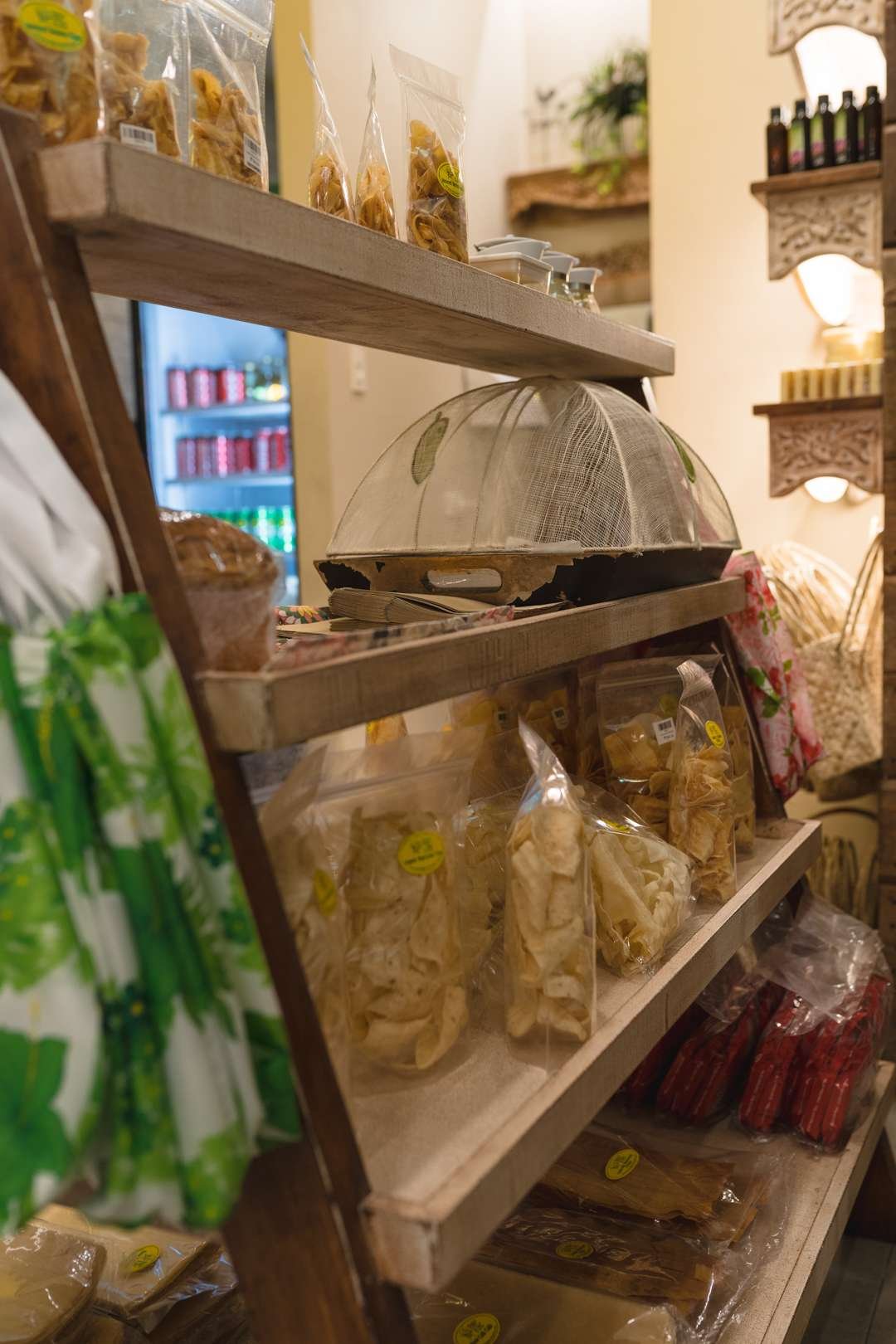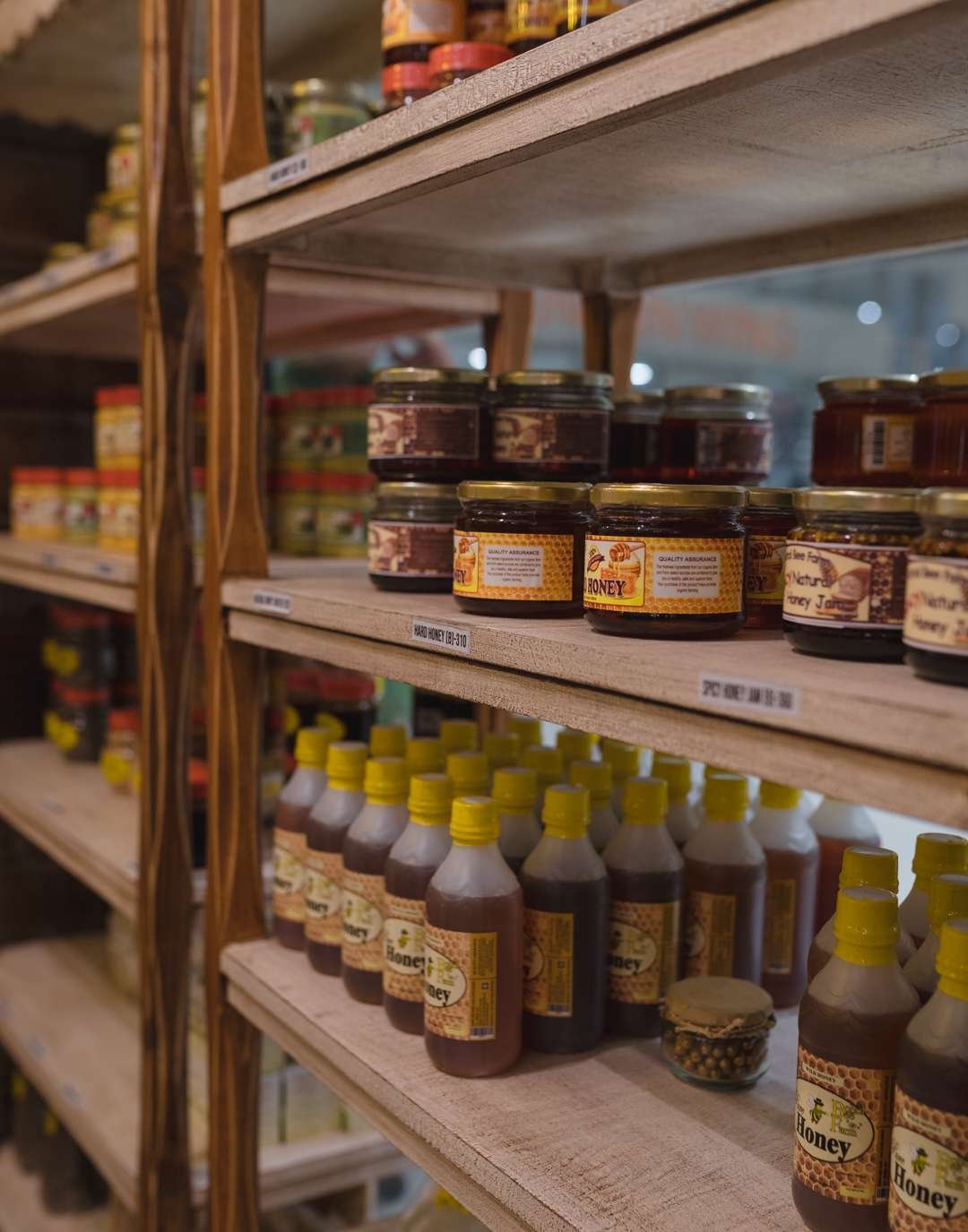 I definitely recommend visiting any The Buzzz Cafe restaurants when you happen to visit Bohol or Panglao or even in Cebu City. You'll love them because the food here are just affordable and they are really good! Highly recommended!
---
Exact location: Upper Ground Floor SM Seaside City Cebu, Cebu South Coastal Rd, Lungsod ng Cebu, 6000 Lalawigan ng Cebu
!steemitworldmap 10.282003 lat 123.880915 long d3scr
---
Restaurant Information

The Buzzz Cafe



Cebu South Coastal Rd, Antuwanga, Cebu City, Cebu, Philippines
---
The Buzzz Cafe : Healthy Food and Budget Friendly
This post participated in the Tasteem contest Your weekly choice