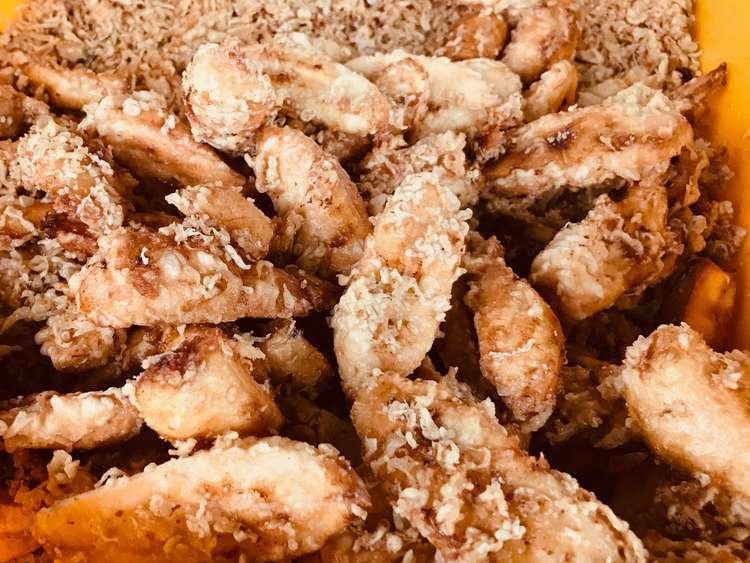 These days you can find pop-up stands in malls for street food but it just doesn't work. It somehow takes the magic away. Goreng Pisang should be fried by the road side, without the frills.
It is of course not legal and cars pull over creating some traffic obstruction... I am exaggerating... ok, not really. But I am not complaining.
Some foods need a certain kind of ambience. And that's exactly what you get with this Food Stand in Sri Damansara.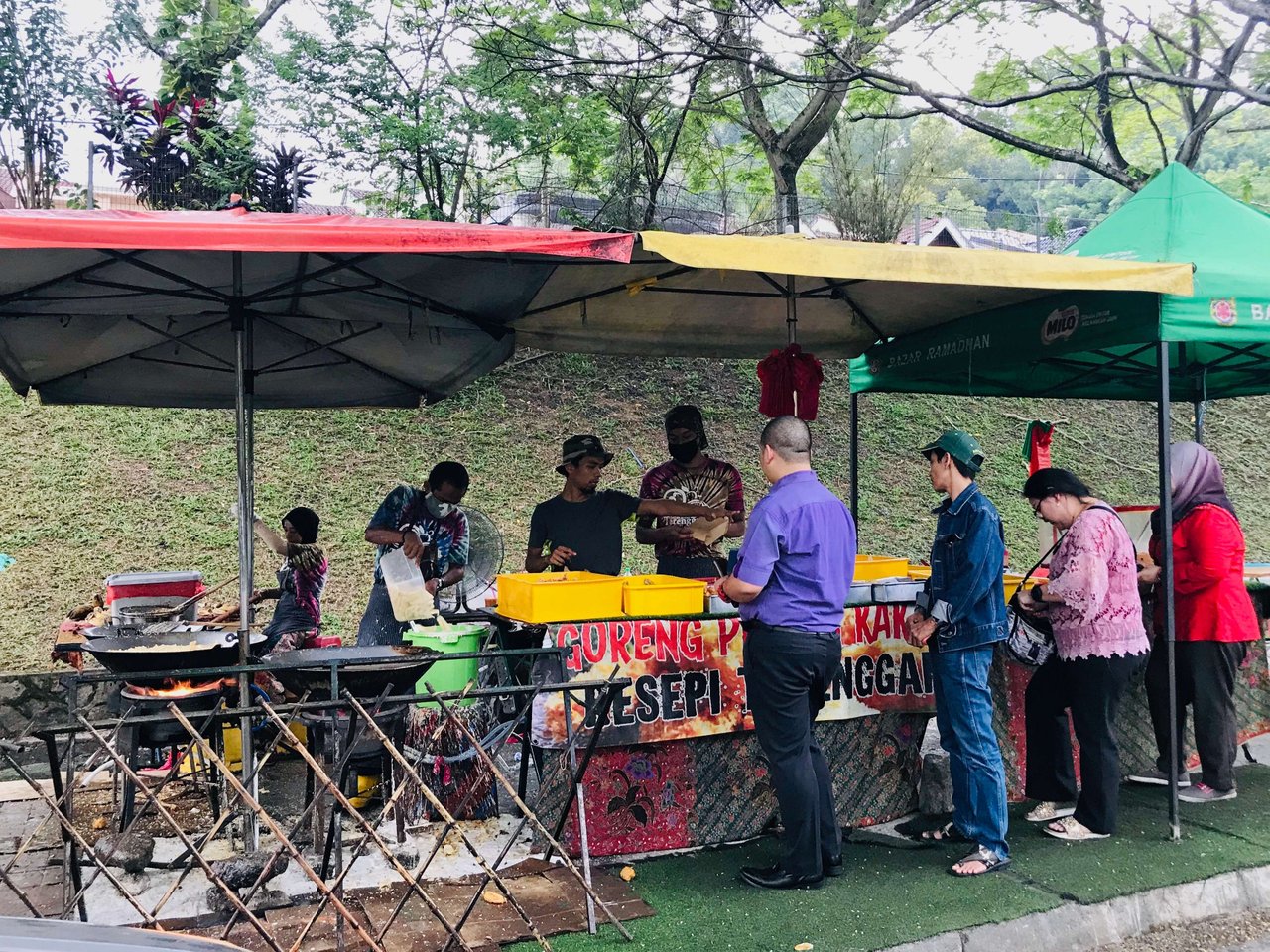 A couple who have been running their business for at least 10 years now, with the next generation joining them in recent times. Some of the conversations I have eavesdropped on tell me they have come a long way.
So far, I know they own a piece of land that they recently purchased. One daughter is in University majoring in F&B. Heard the mother once saying "She wants a degree and become a Chef in a hotel, but only when she is able to fry these to perfection, will it be a true testament to her culinary skills." Don't mess with your mother... hahaha
They are open in the afternoons from 12.30pm to 6pm, every day except on Fridays. They are such a crowd puller with regulars, there are others who have set up close by to cash in on the crowd. About 5 metres away there's a stand that sells Jack Fruit. And on some days, Pizza Hut would send their staff out to sell Personnel Pizzas and they'd stand right between these two.
The Goreng Pisang (Banana Fritters) is thinly sliced and deep fried to perfection. It is always hot, because that's the item that finishes the fastest. Sometimes you will have to wait for the next batch.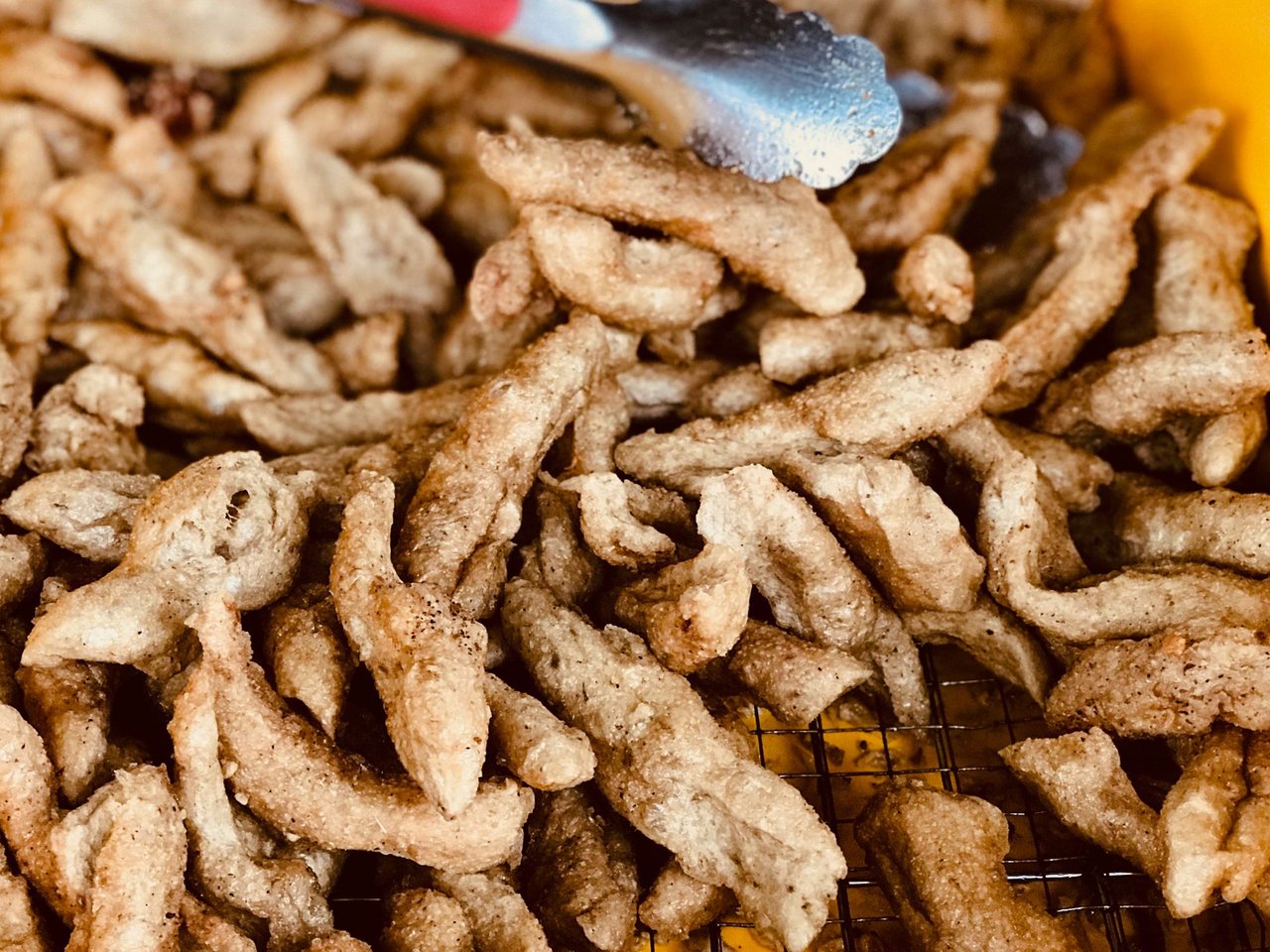 The other item from their spread that is a must buy is the Keropok Lekor. These are Fish Crackers shaped like sausages which makes them chewy in texture as opposed to crispy.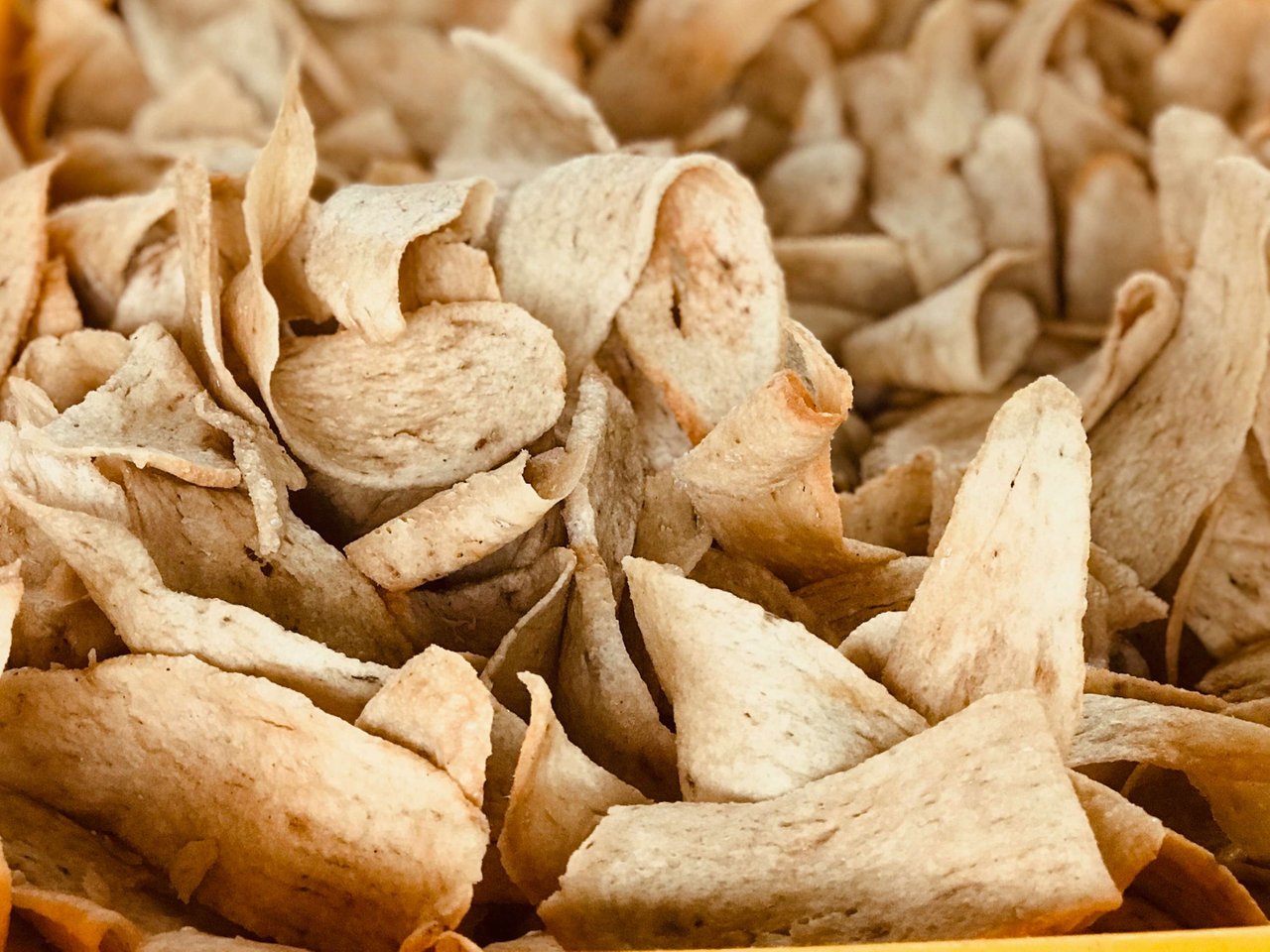 But if you prefer it to be crisp, then you can always go with the thinly sliced variety. These are accompanied with a Chilli Sauce specially made to go with the slightly salty taste of the Keropok Lekor.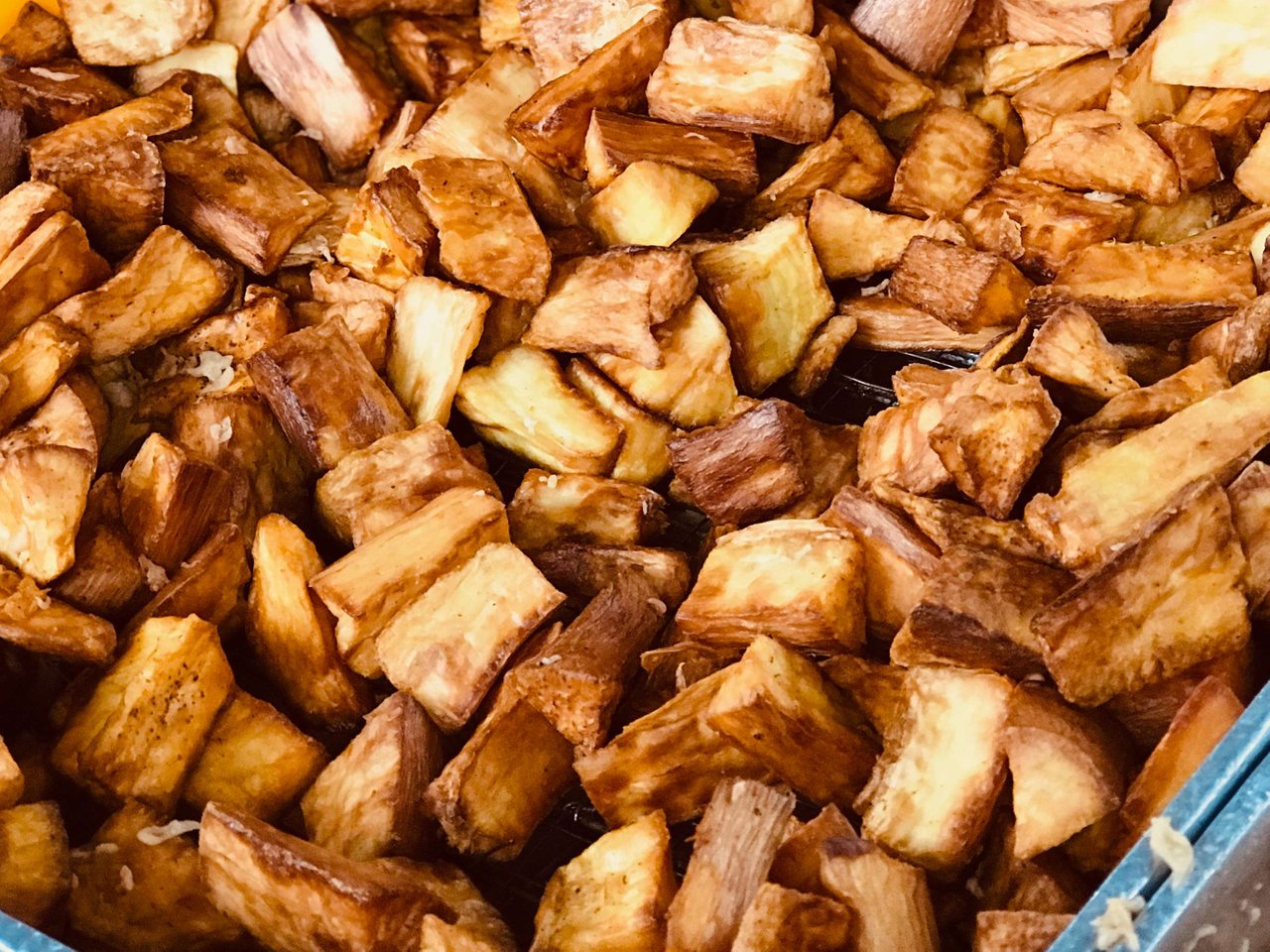 Fried Tapioca.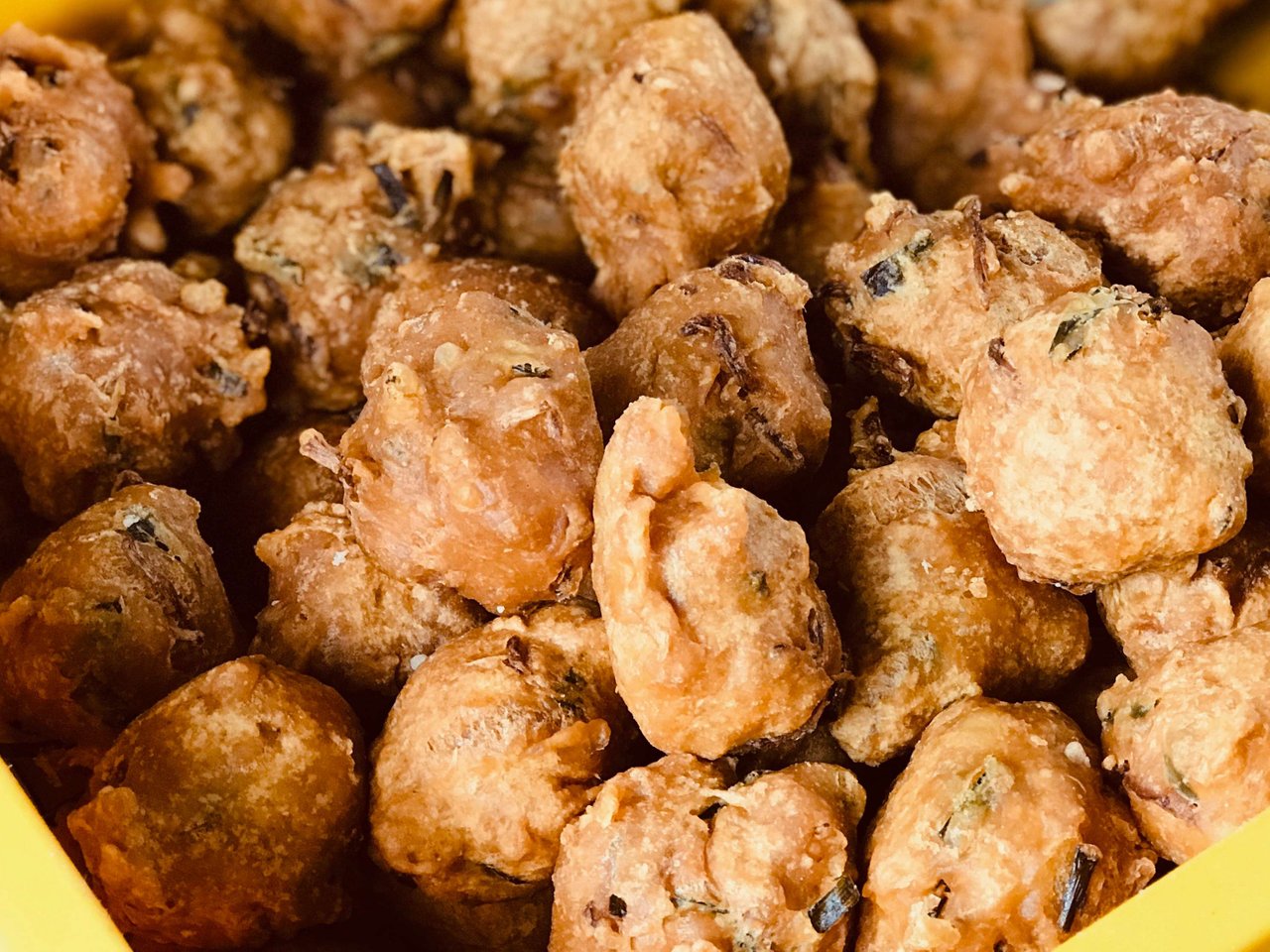 Cucur Udang/Prawn Fritters.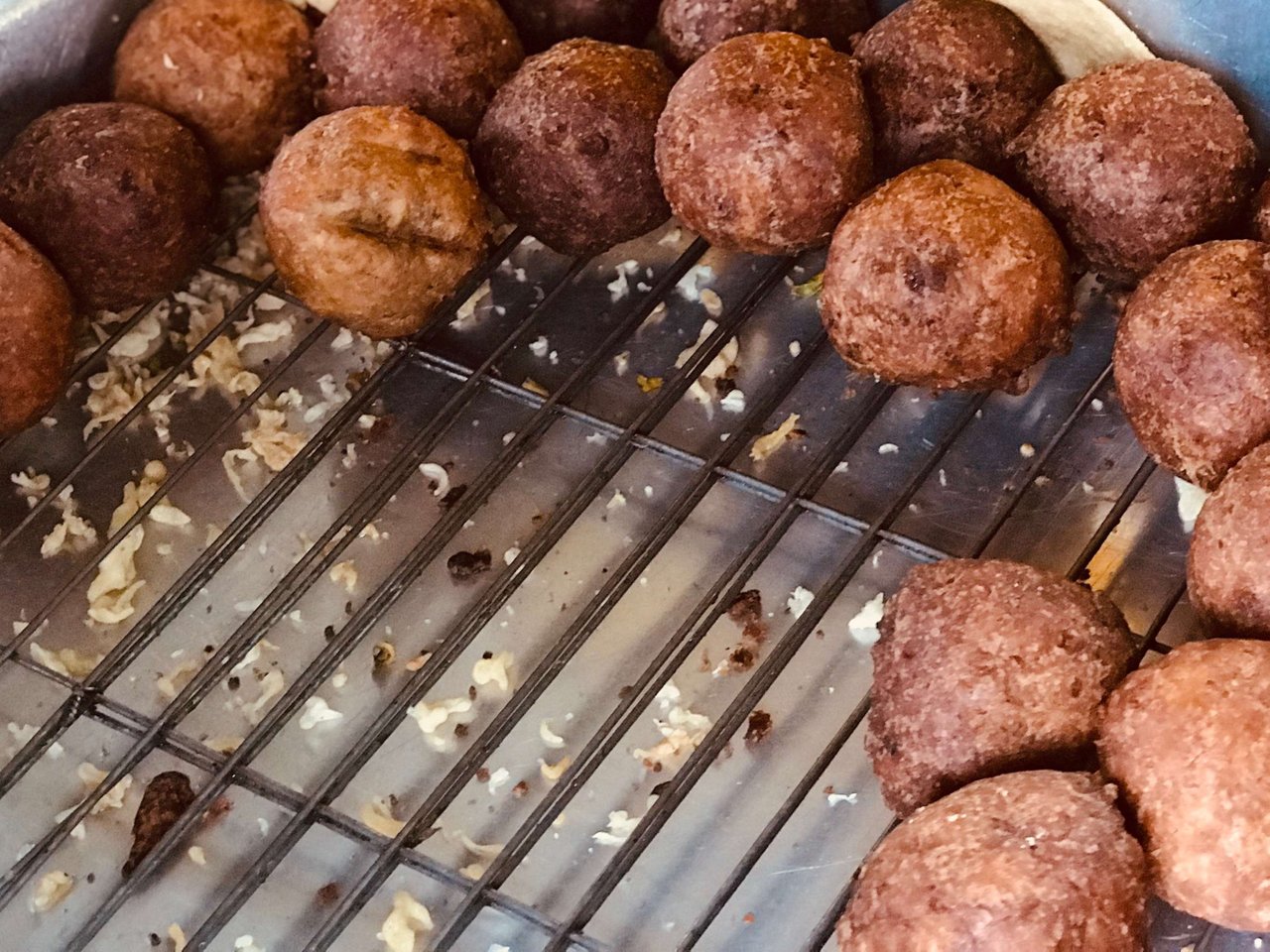 Cekodok Pisang, Deep-fried Banana Dough-balls. The added Palm Sugar to the sweetness of the bananas makes it a favourite with young kids.

It's mesmerising to watch them at work but you don't want to stand too close to the oil. You can feel the heat 3 feet away. So it is a good thing a make shift fence is placed around it to avoid any accidents when they are dropping the flour coated bananas into the oil at the speed of 60 slices per minute... well, it's very fast.
These snacks are great for tea-time and best eaten hot. And yes, you really have to get them from food stands by the road, Street Food at its best.
---
Restaurant Information

Goreng Pisang Kak Ton



6, Persiaran Ara, Bandar Sri Damansara, 52200 Kuala Lumpur, Selangor, Malaysia
---
The Goreng Pisang || Best Tea-Time Snack
This post participated in the Tasteem contest Street Food