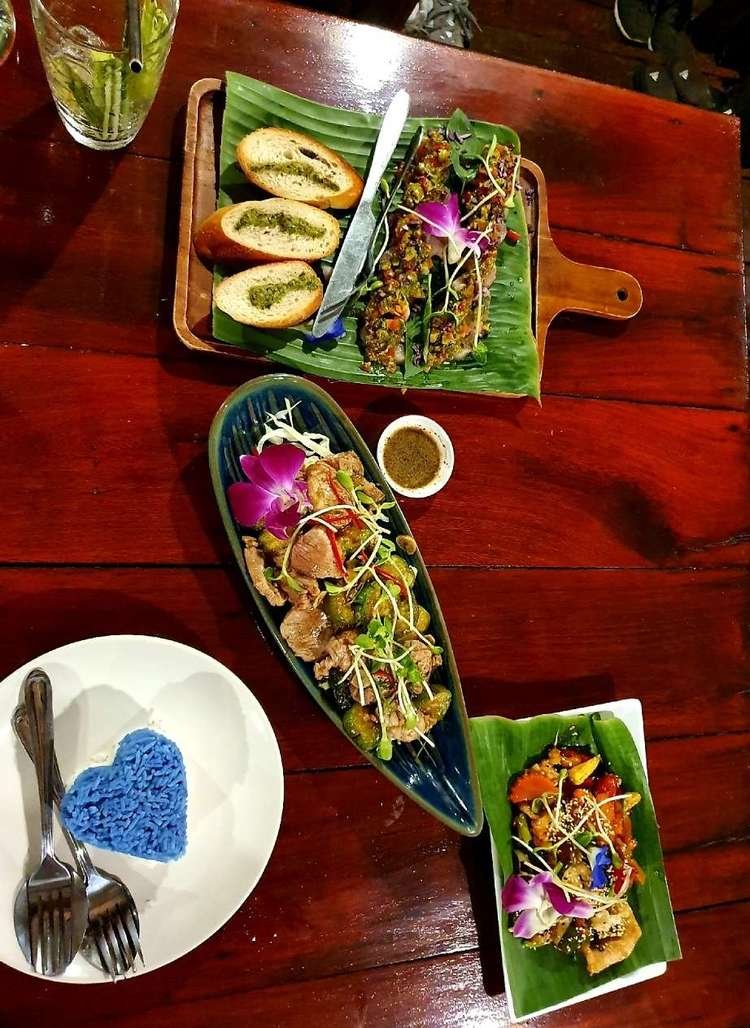 Often when we think of touristy places (especially on islands), we think about either touristy food, or on the other hand local street food (which is good and tasty, but might not always be the best of choices for your belly, sinds we don't always know how long the food had been boiling there on a nice bacteria growing temperature). But the one thing we do not immediately think about is island food as fine dining.
This was proces entirely wrong by me after my visit to Blue Lagoon Resort and restaurant on Koh Chang, Thailand. Fusion food is real and it is awesome!!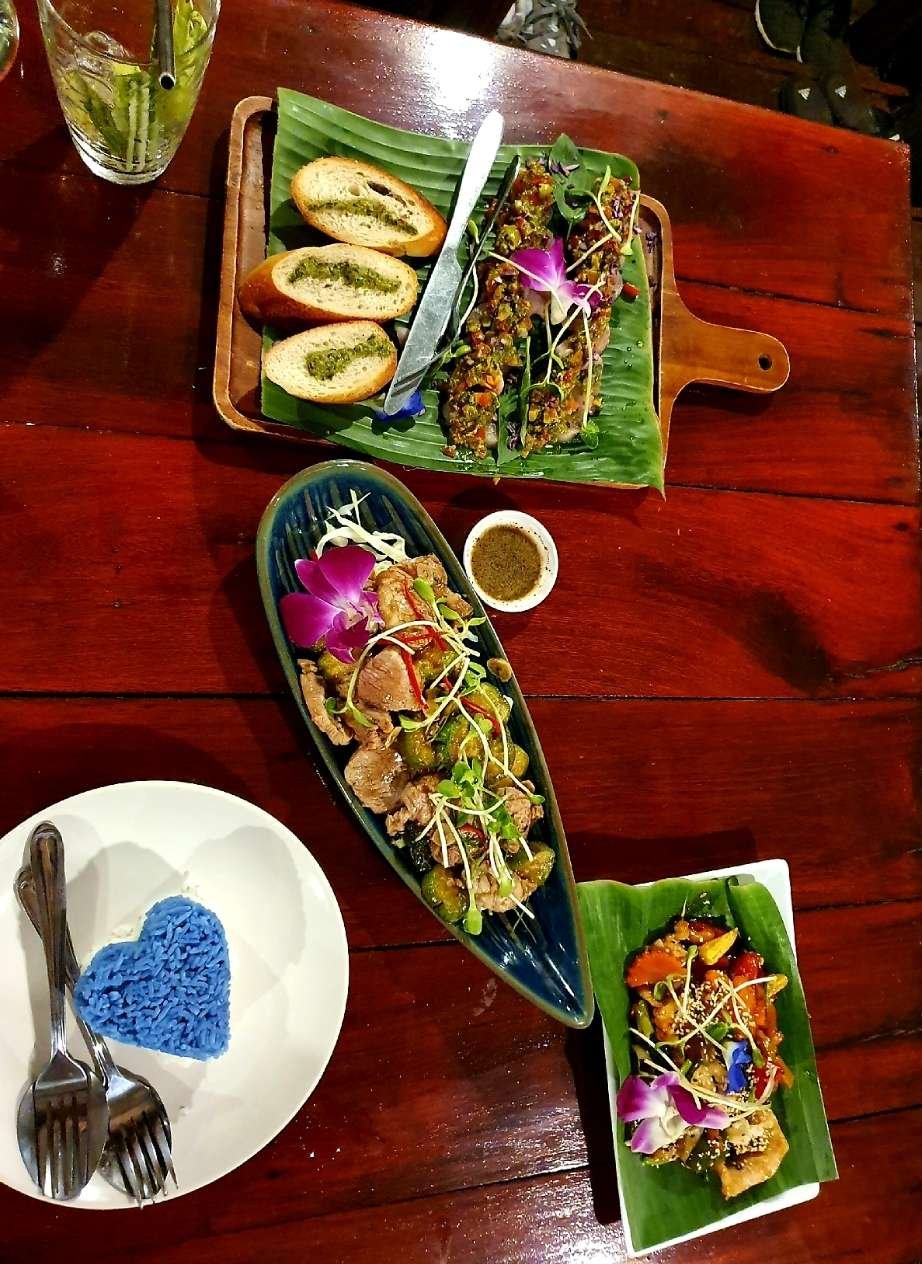 The first time I was at the Blue Lagoon I was extremely surprised to hear that they were booked out for the evening, something I had not seen in Thailand as get, let alone on Koh Chang. Thai people are not the best in saying 'No' so to hear that this place was fully booked made me even more exited.
The story behind this kitchen is a French, a Cambodian, and a Thai chef who decided to bundle their forces in making a totally new food concept on the Eastern islands. They did a great job in this and Blue Lagoon was born. Actually also bungalows and places to stay with even a cooking studio as a day occupation was added to this, but the base remained the same: Fusion food.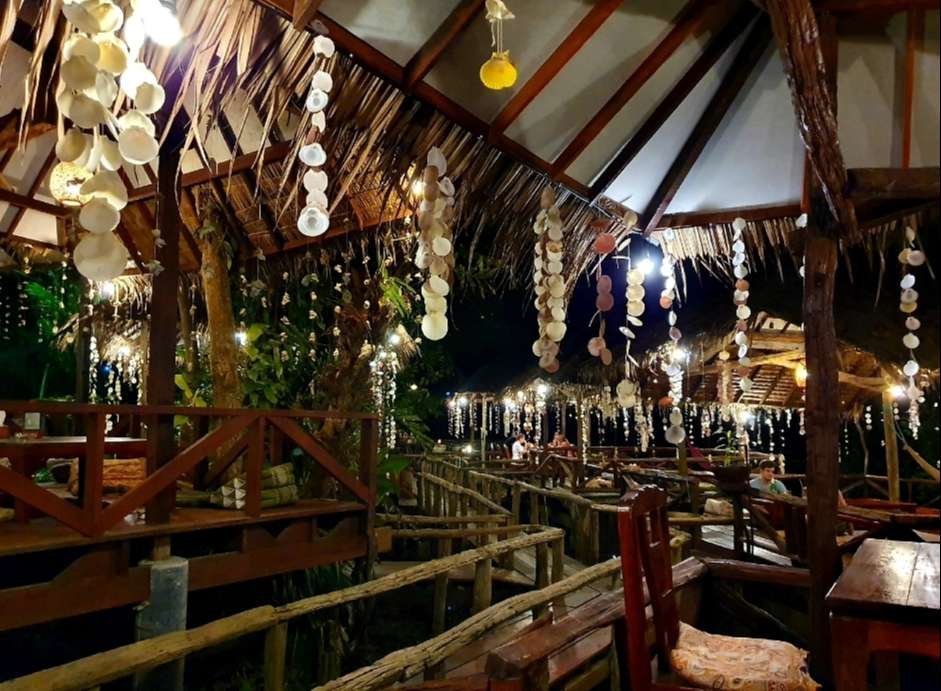 In a fantastically chill and relaxed atmosphere they present their products. A tasting session when you dare to step away from the standard tourist menus. Flavours whereby you don't know what you would take first and where you want to end, because everything is so good. Flavours whereby you only had wished they wouldn't have brought it at the same time, so you would not have to choose on what to eat first.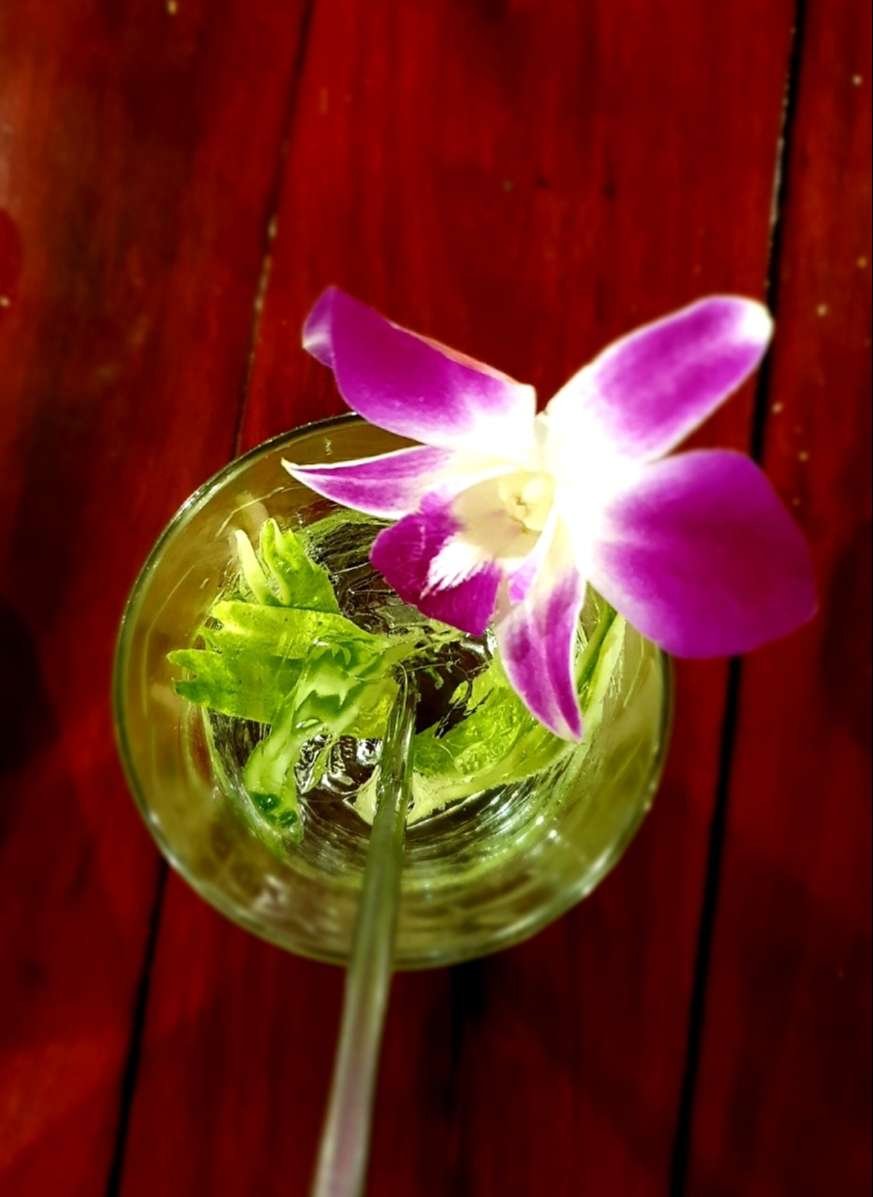 Drinks you ask? Yes ofcourse you have the standard Thai beers like Chang or Singha but why not take one of these awesome drinks that actually enhance the flavours of your food like a cucumber Gin Tonic. Naturel products are still in order but just with better taste.
And indeed, this is one of the restaurants philosophies, trying to use natural products and stay cool with the environment. You can see this on the metal (!!) straws and on the signs in the bathroom which promote you to spray your but with water, instead of using toiletpaper, which I believe isn 't a bad thing. They try to think about the future.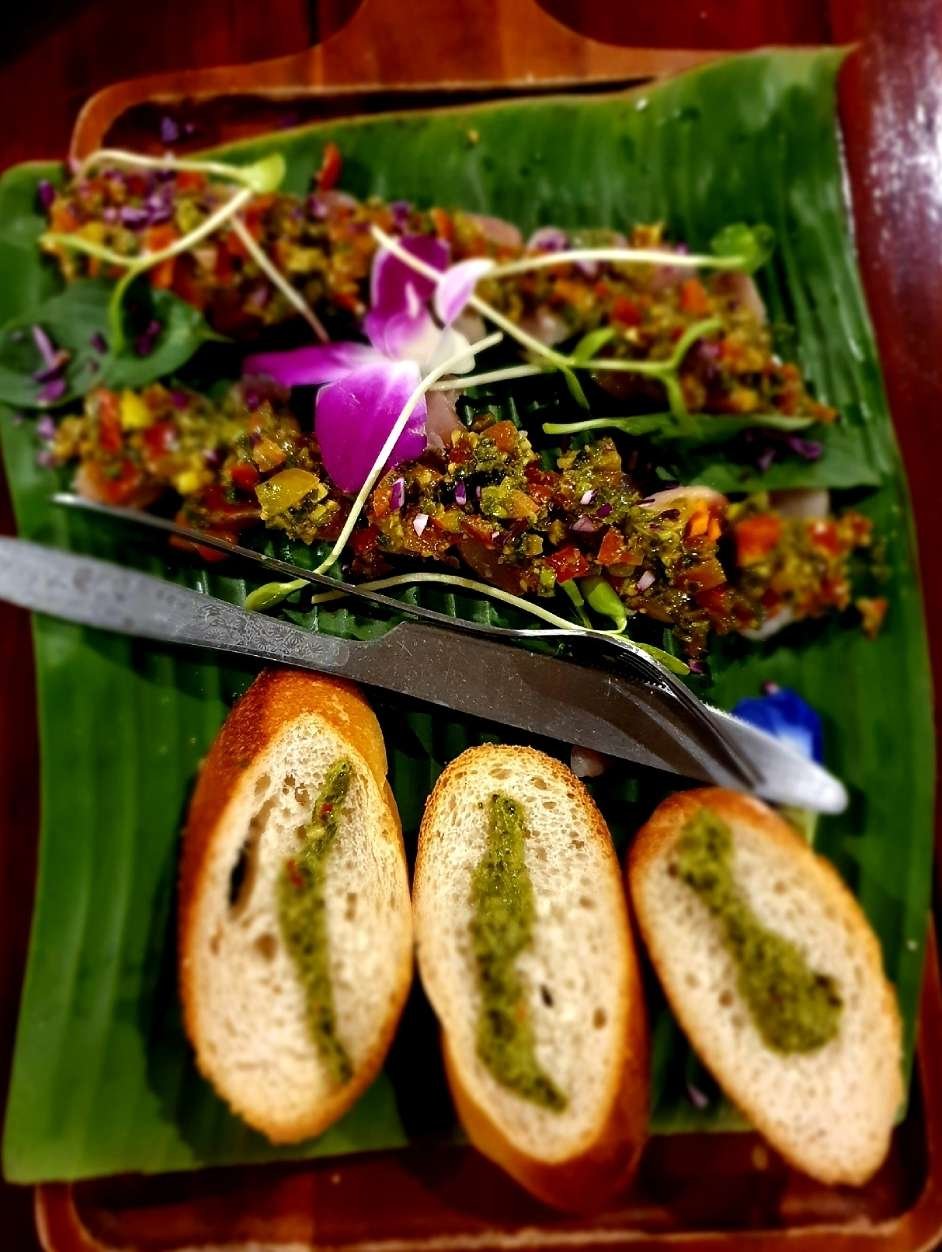 But uhhh..back to the food! This Barracuda carpaccio as an appetizer in combination with this Cambodian Lok Lak Nak ( pork meat with very typical dip) was really just like heaven came down. I literally did not to say, that is how good this food was!
Everything was perfectly balanced in the portions and how much flavor and slice of had .It literally needed nothing extra! And that is something coming from two people who always want more spicy and salt in there.
Blue Lagoon needed nothing extra. It was just finished and good. If you are ever on Koh Chang island, just go there and thank me later.
---
Restaurant Information

Blue Lagoon



30/5 M.4 Klong prao Tambon Ko Chang, Amphoe Ko Chang, Chang Wat Trat 23170, Thailand
---
Blue Lagoon | French Asian fusion
This post participated in the Tasteem contest Local Dishes