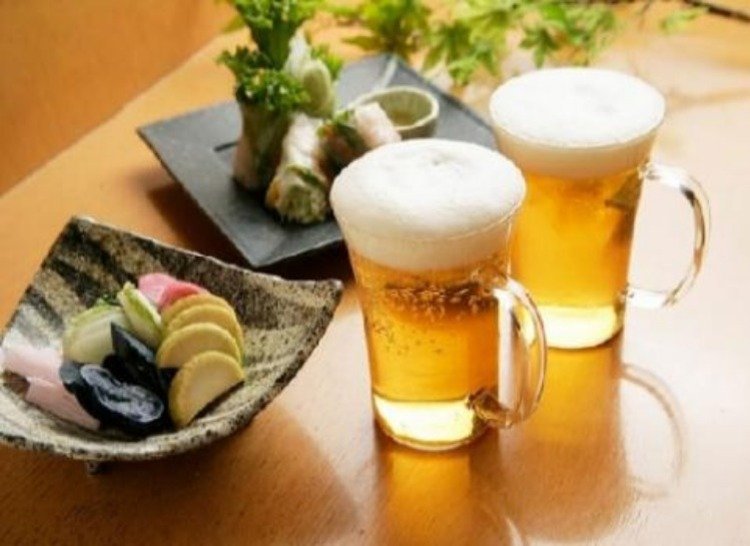 Beautiful skin without a mask of beer
Skin care is important for women. Everyone wants to own beautiful skin smooth, not stained. But not everyone can find the type of "skin care" like. Normally, the skin of the beautiful must be divided into 3 types: oily skin, dry skin and mixed skin. Each type of skin has its own characteristics suitable for individual cosmetic lines. However, there is a strange and very familiar cosmetics that not everyone knows can be suitable for all skin types, that is the beer.
Czech Chebbier beer will introduce 3 types of masks from beer for each type of skin, simple but effective.
Fresh beer mask for mixed skin
Ingredients: 1 cucumber, 1 egg white and 1 cup beer.
How to do: Cucumber sliced, mixed with egg whites and ½ cup of beer to form a mixture of masks. Rinse face, apply mask, for 10-15 minutes, then rinse with warm water.
Fresh beer mask for dry skin
Materials include: fresh beer, vegetable oil, honey
Directions: Mix 2 tablespoons of beer, 10 grams of vegetable oil and 2 tablespoons of honey. Bring the mixture to a small fire so that the ingredients blend and let cool. Moisten the skin, apply the solution to the face, to within 10 - 15 minutes, then rinse with cold water. Should use day in the morning or evening, 1-2 times a week will bring you soft skin.
Beer mask for oily skin
Ingredients: lemon juice, honey and beer
How to do: Take 1/3 cup of beer (any beer) mixed with lemon juice (1 fruit) with a small spoon of honey. Bring this solution (low heat) until the honey is completely dissolved (do not boil). Apply this mixture on the face when warm. Leave for 10 to 15 minutes, then rinse the surface with warm water.
Persist using mask from this simple and simple draft beer, will bring you beautiful skin, not stained.
---
Restaurant Information

Beautiful skin without a mask of beer



200 Jennings St, San Francisco, CA 94124, USA
---
Beautiful skin without a mask of beer
This post participated in the Tasteem contest The Palatable Beauty of Chinese Cuisine