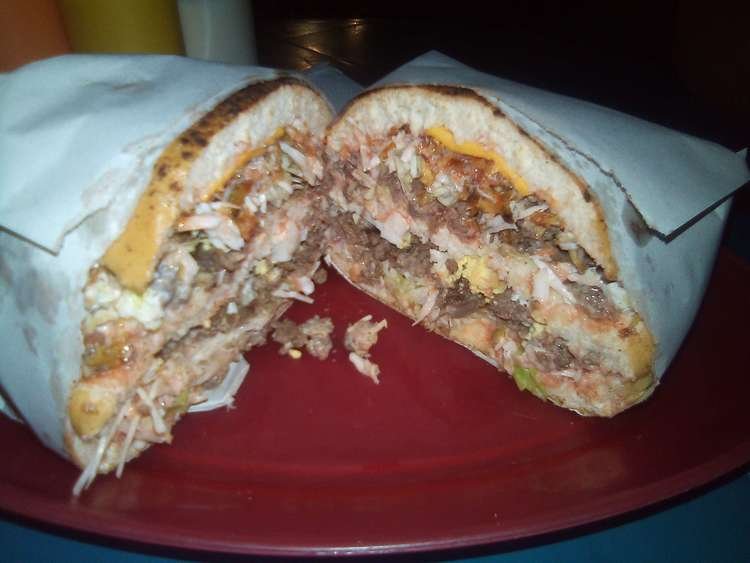 During the weekend, my husband and I enjoyed eating out. It's fun to go out and chat for a while while we have dinner outside. A place that we like to eat often, is in Betty Burguer. It is part of the street food section, because they are dedicated to the preparation of hot dogs and hamburgers. However, I clarify that due to security measures (crime is high in my town), the fast food stand is inserted in the main part of the owners' house.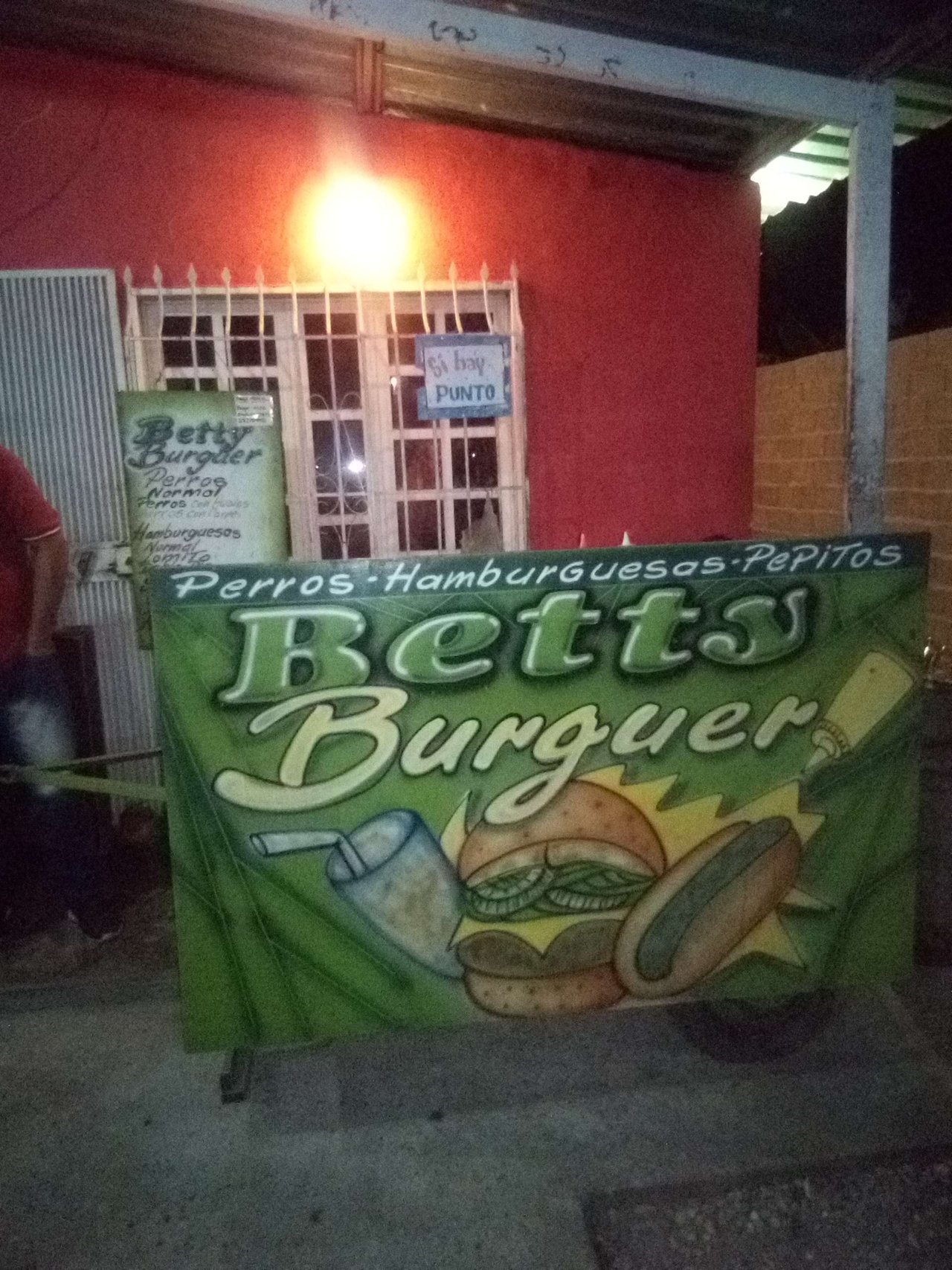 A different hamburger to enjoy...
Betty Burguer is a cozy place that gives off aromas of well-roasted meat. A smell that you can feel even a few blocks before going through the location of the food stand; and that obviously has the ability to make your mouth water. This small site is well known for the main preparation, a hamburger called: "Double floor" (my favorite.!). This is not a common hamburger, but ....
What makes it different?
It is prepared with three parts of high quality bread, tenderloin meat, vegetable salad, potatoes, bacon, avocado, sliced ​​hard-boiled eggs, tomato sauce, mayonnaise, yellow cheese and pork. All these ingredients spread harmoniously on two floors, which separates a slice of bread, here the origin of the name.. Simply, it is an exquisite combination, the texture of the bread is soft, gives off a pleasant smell, and the meat is always found at its exact point: juicy, but well cooked.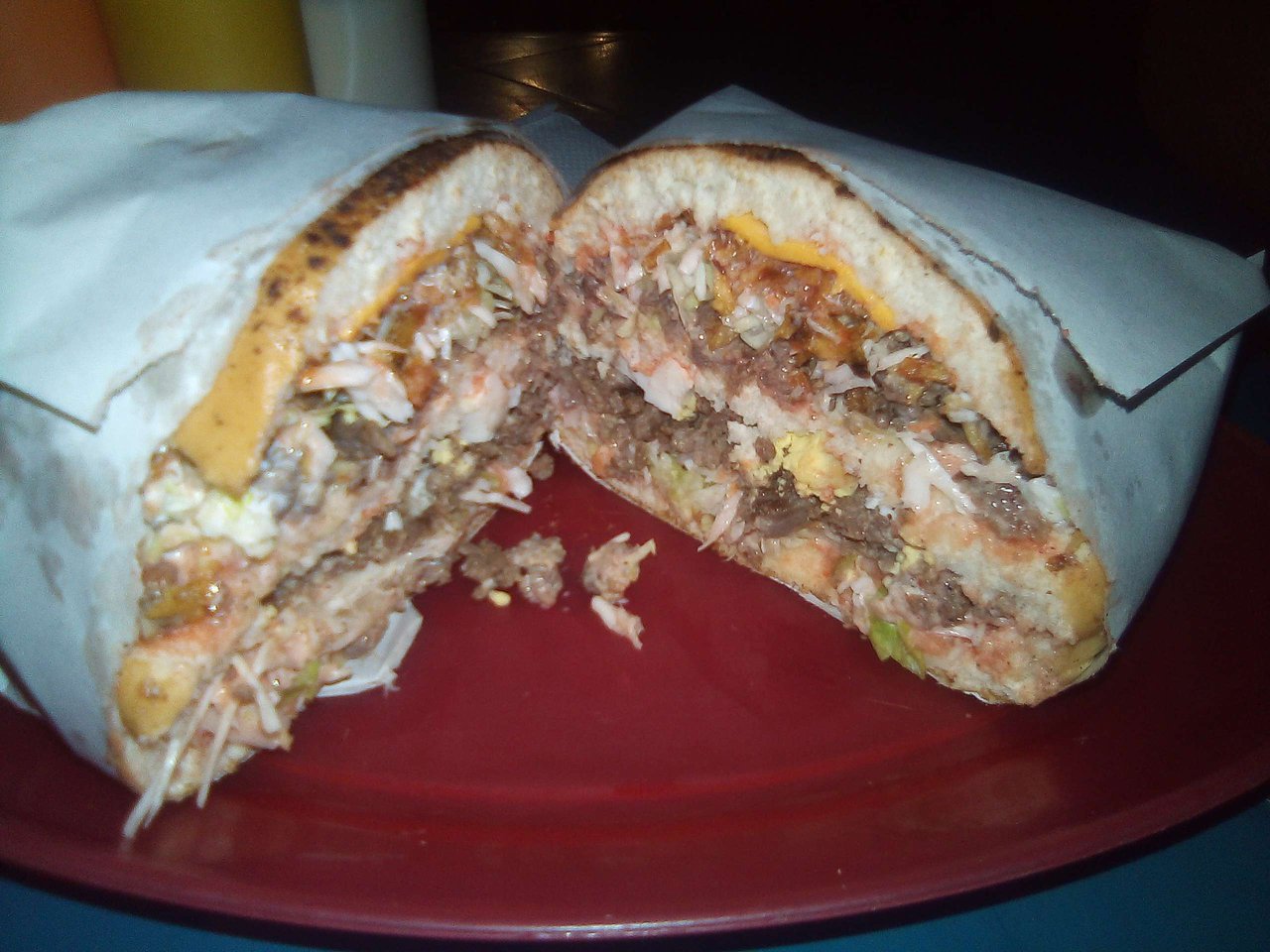 I really love going to eat at this site, they also have great customer service; Because it is attended by the owners. They are a real gem of fast food in my town.
---
Restaurant Information

Betty Burguer



Piritu 3305, Portuguesa, Venezuela
---
Double floor hamburger. Direct from Betty Burguer...!
This post participated in the Tasteem contest Street Food