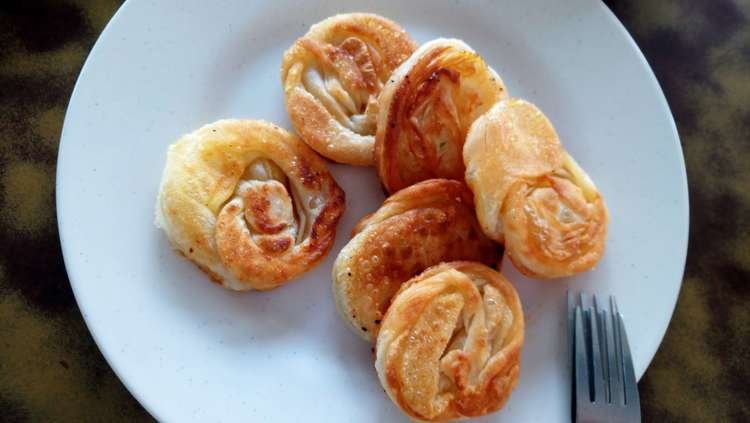 Mr Mrs Mohgan was located in a food court nearby my hotel. Its not actually a food court in the normal sense because the place is called Tin Yean Cafe.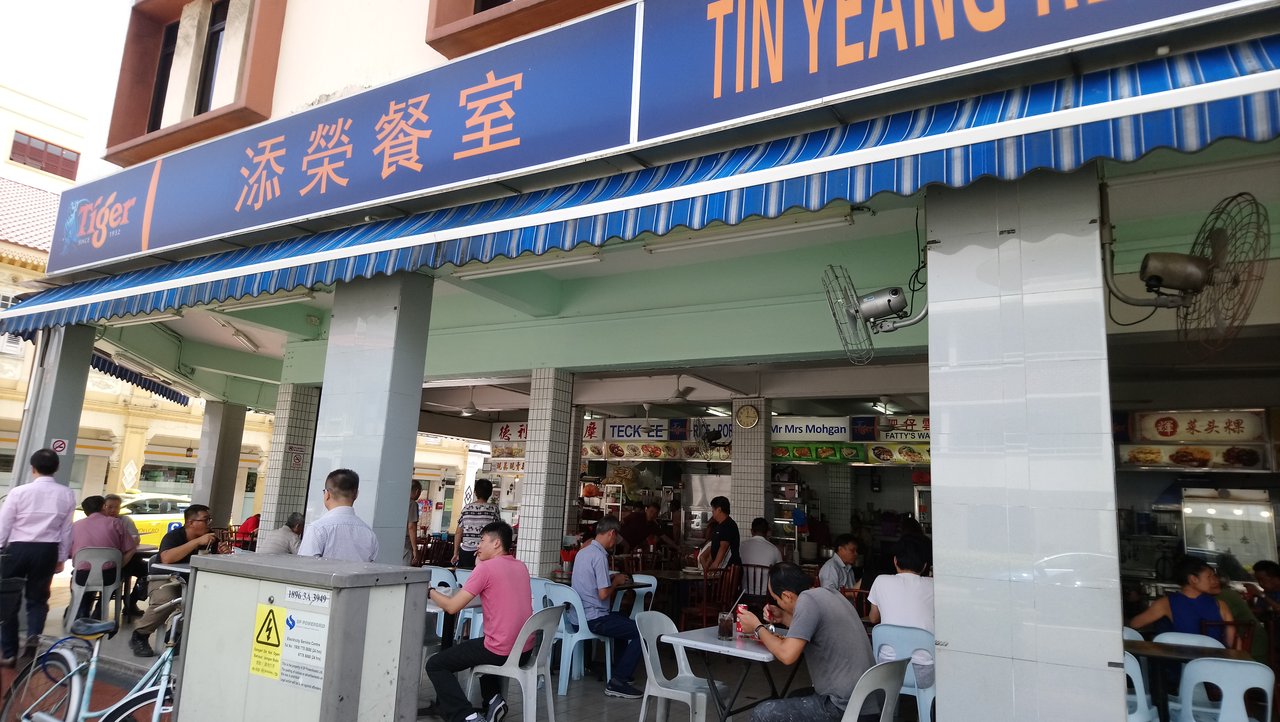 I'm not sure why to be honest. There were many stalls inside I don't know which one of them is Tin Yeang. I'm guessing Tin Yeang has spare capacity so they rented out kitchen spaces to other vendors and they all share the eating area for customers.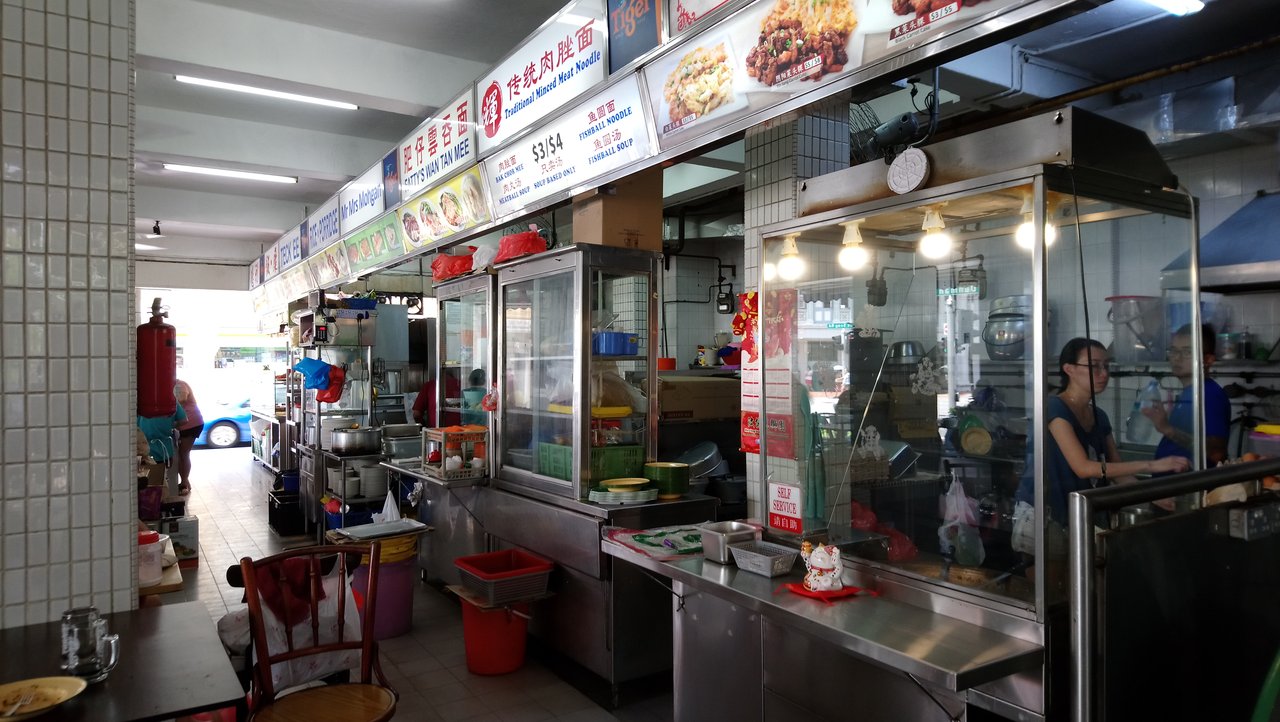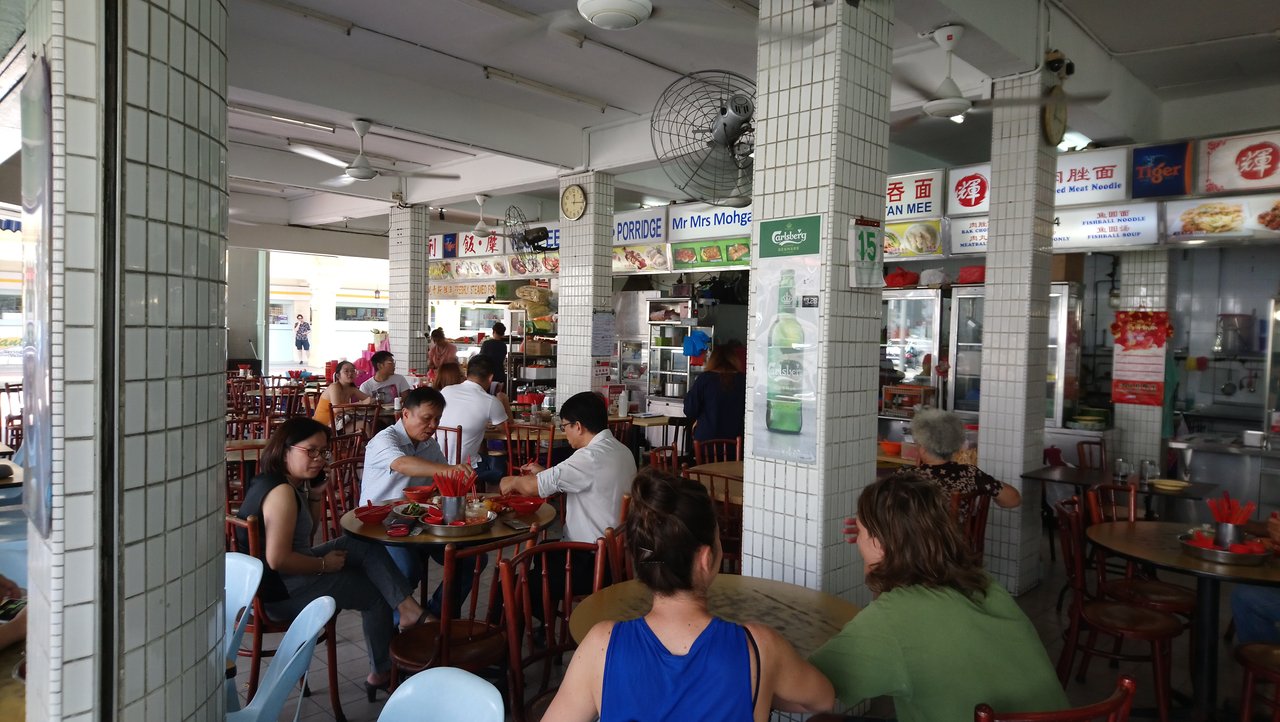 Mr Mrs Mohgan's stall is in the middle of the food court and was one of the busiest when I arrived. I think this is Mrs Mohgan's back here. She takes the order, writes them down on her book and then tells you your number so you know when to come to pick up your order.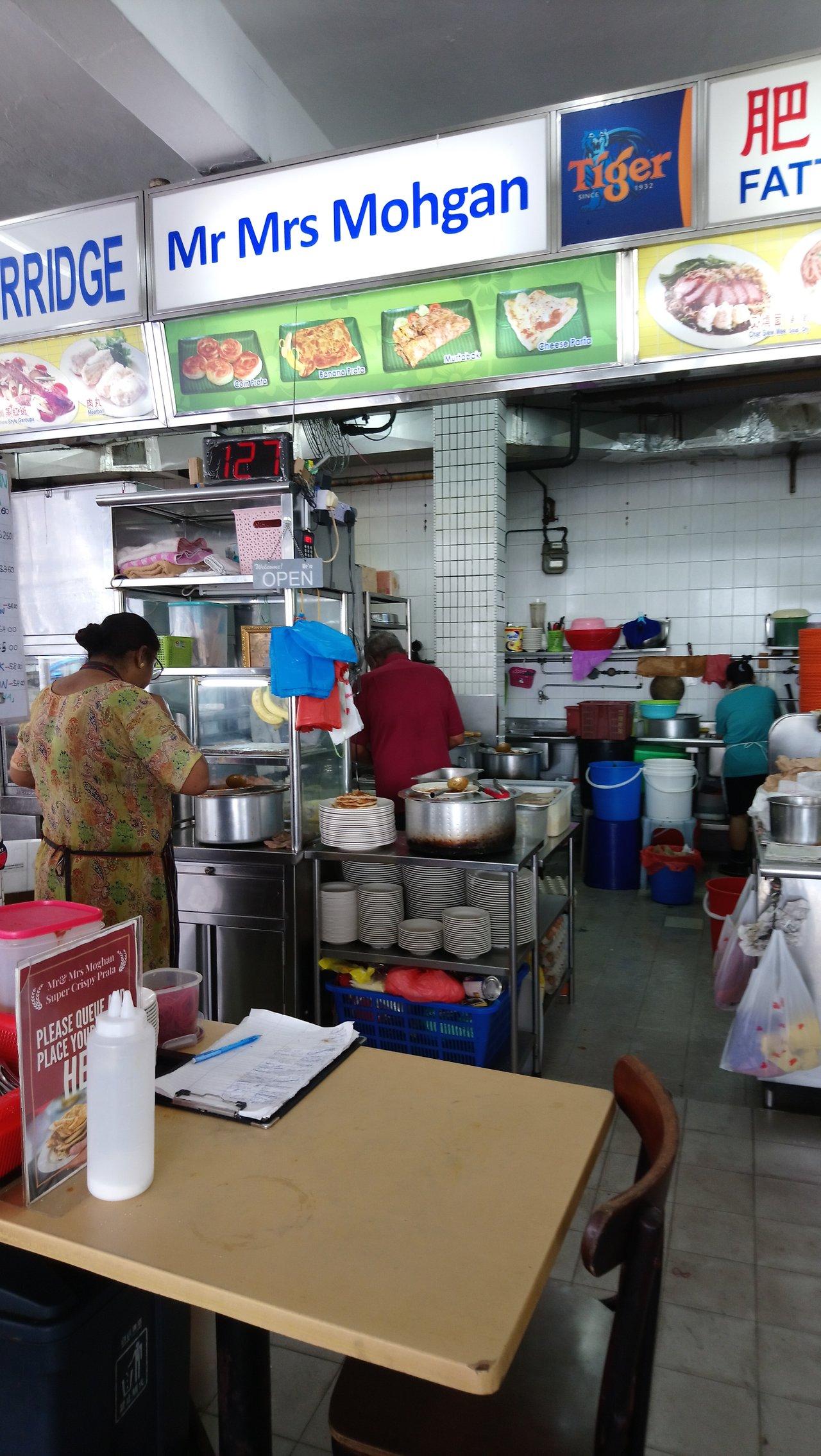 The menu is pretty simple, crispy prata with different fillings and topping. They're all very affordable. My wife ordered the coin prata as she read about that on internet reviews and quite a few others had ordered it. I was thinking about what to order when a guy came up to pick his order. He must have saw me pondering, and recommended whatever he had ordered, two in fact. He said it was 'krusch' or something like that , then he said it was his name as well. I didn't know if he was joking or if it was real. The guy was friendly enough, and his order did look pretty good so I told Mrs Mohgan I'll have whatever he's having. I felt so When Harry Met Sally 🙄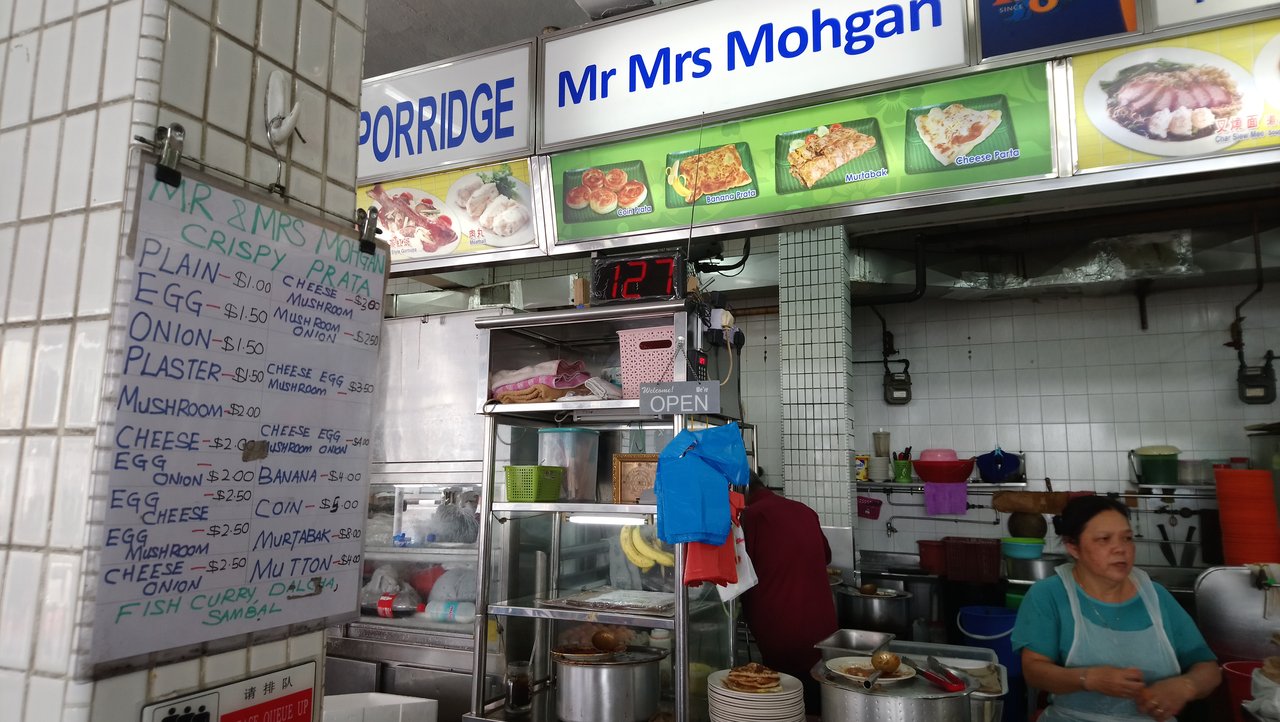 While waiting for my order, I got two iced tea from one of the other stalls.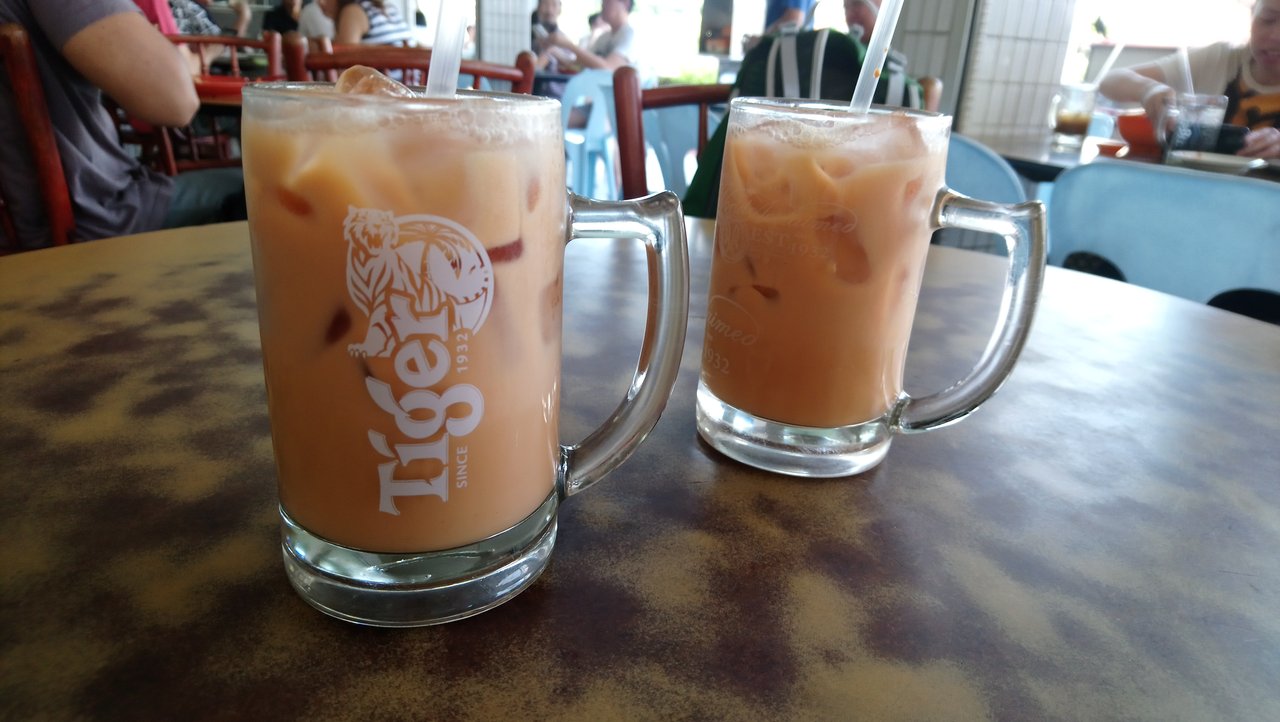 It didn't take long for my order to be ready. The coin prata came first with some curry dipping sauce. The coins were flaky, not crispy flaky but flaky as in it had some nice layers and were crisp on the outside. There was a tint of sweetness inside, couldn't work out what it was though. Once I dipped it in the curry sauce the sweetness was lost. Its good, you get two different flavours that way.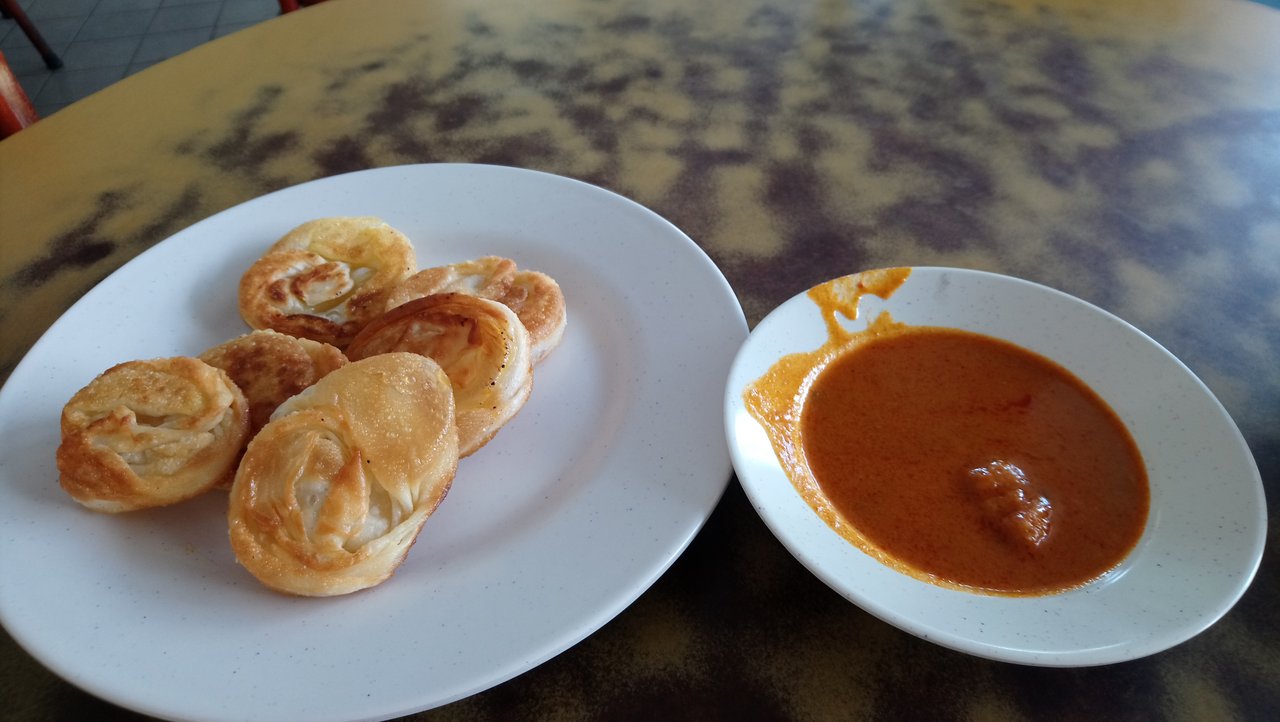 Mrs Mohgan bought my order over. She must have saw us tucking into the coins so happily and figured she'd save us gettig up. The krusch, is actually a prata filled with onion and cheese and topped with an egg. I saw the egg before but wasn't sure what filling was inside. This also came with a dipping sauce, a different one. The prata was freshly made of course, but it wasn't greasy at all. The filling inside wasn't too heavy and was great for a late breakfast.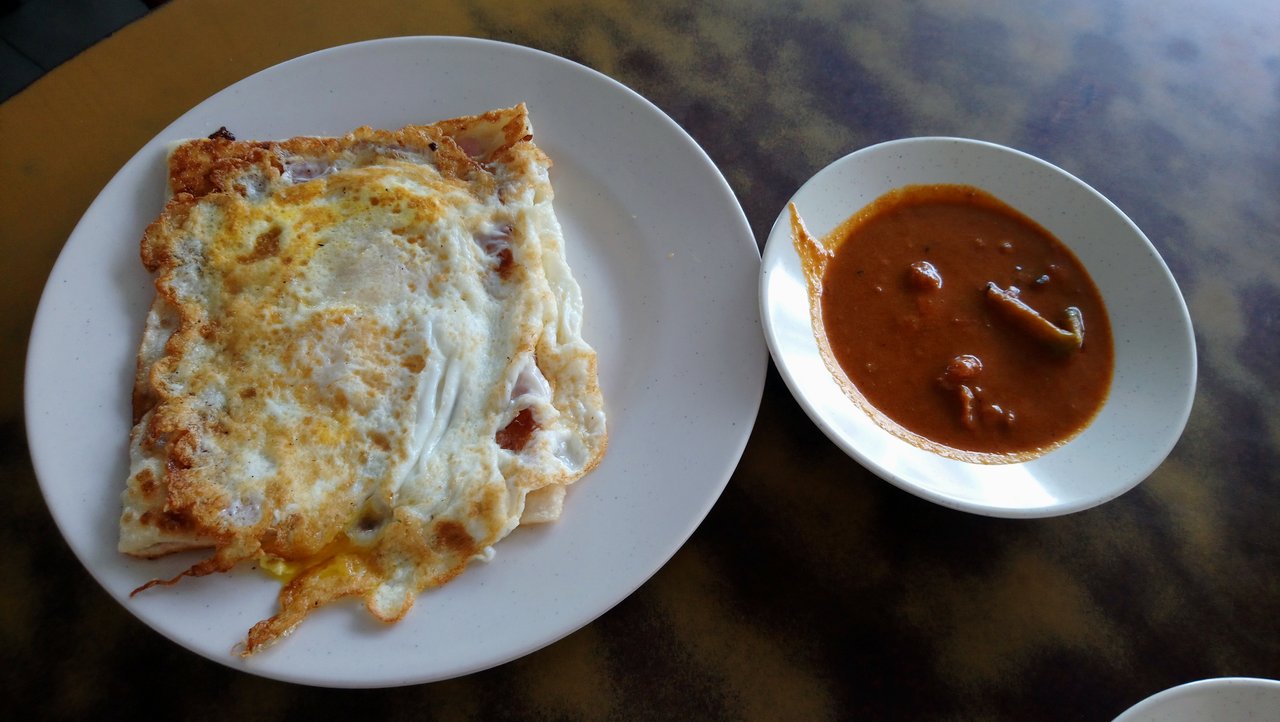 If I lived nearby I'm definitely going be here every week. Too bad I don't.
300 Joo Chiat Road(beside, Dunman Food Centre, Singapore 427551
---
Restaurant Information

Mr & Mrs Mohgan super crispy roti prata



300 Joo Chiat Rd, Singapore 427551
---
Mr & Mrs Mohgan super crispy roti prata
This post participated in the Tasteem contest Your weekly choice