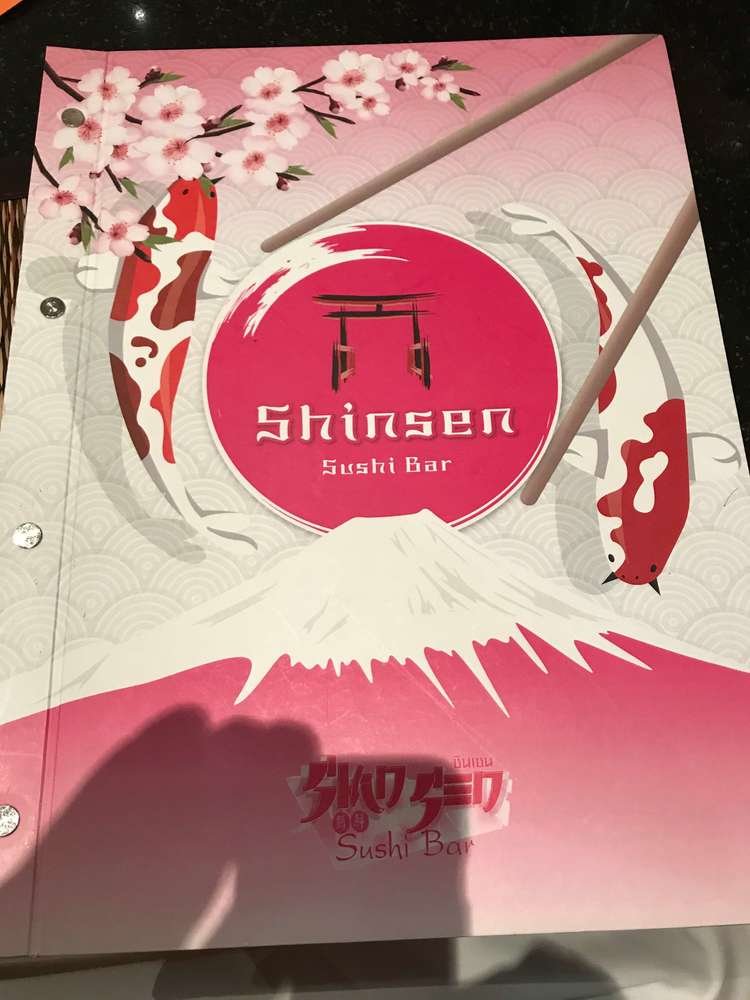 Being attached to the Prince Palace Hotel in Bangkok, the Shinsen Sushi Bar has no 'proper' outside view and so the below image is about the closest I can get.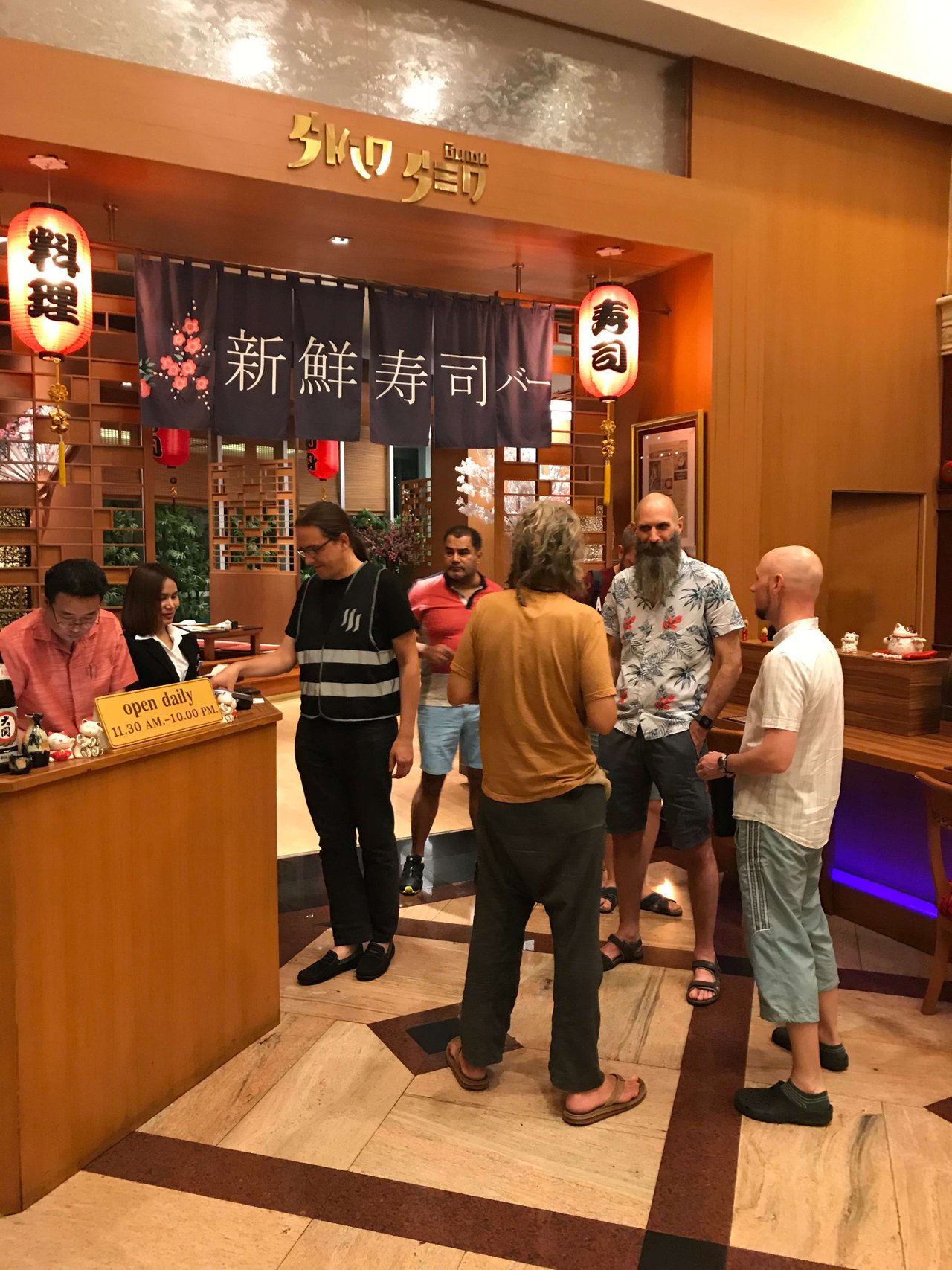 ...'with @gtg, @goblinknackers, @bubke, @revisesociology and @oleg326756'...
Before the Steemfest 4 opening presentation, I was getting a little hungry and so thought I would give this 'built-in' restaurant a go.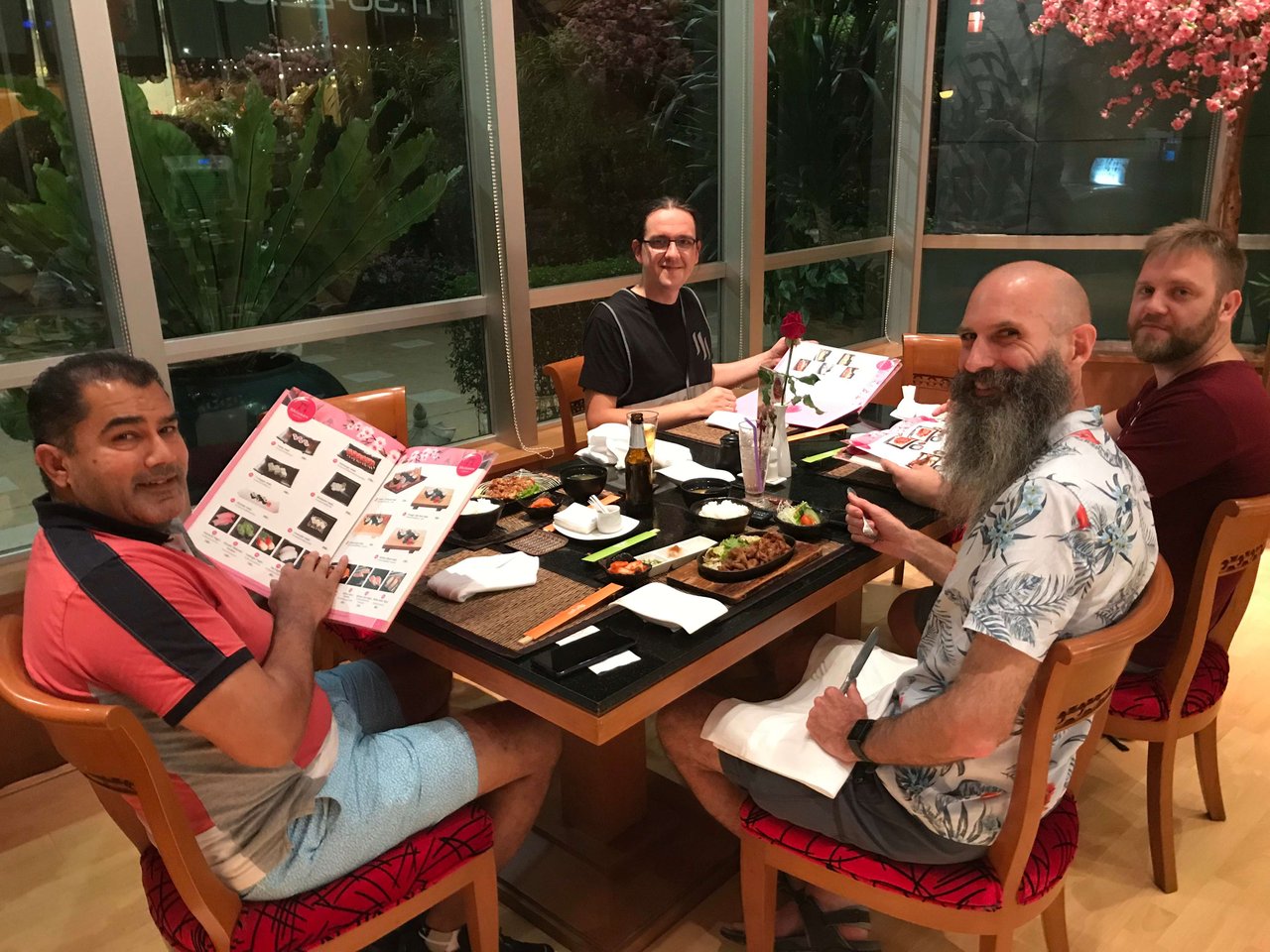 Initially @revisesociology joined me, later joined by @goblinknackers, @gtg and his colleague who I still don't know the name of as his tag was long and in very small print.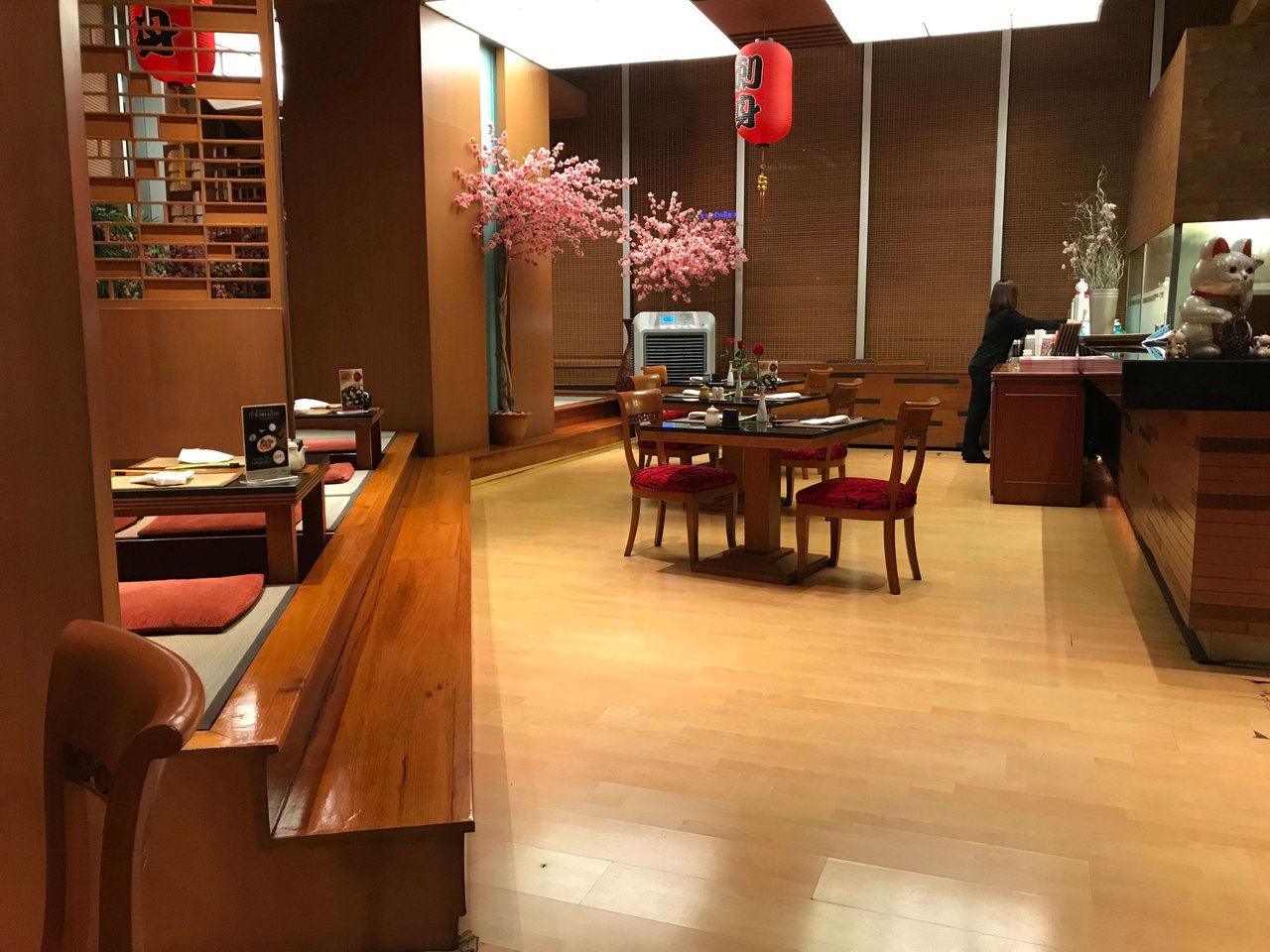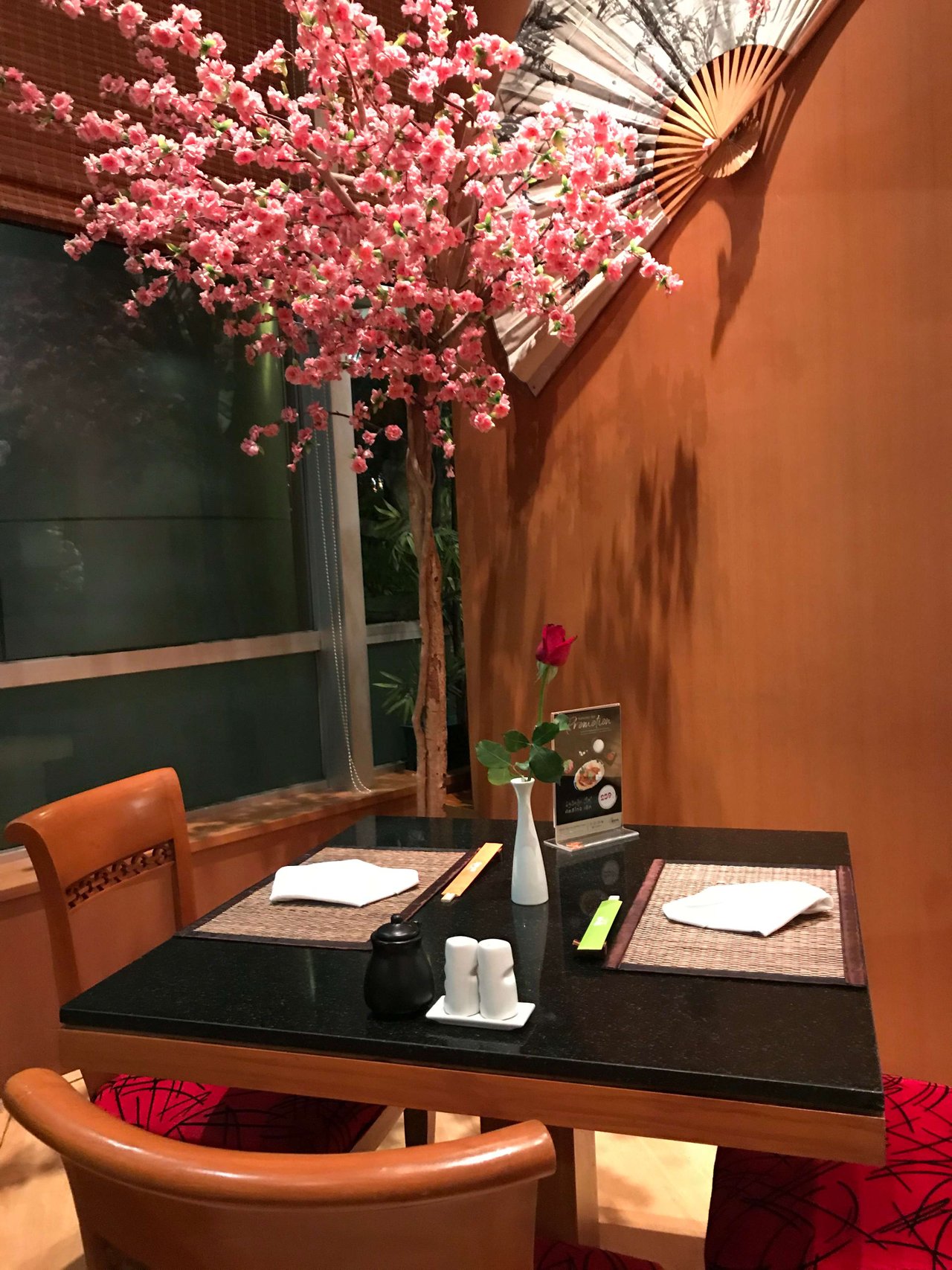 The restaurant was quite deserted, not a particularly good sign but I let it slide being hungry and not wanting yet another overpriced club sandwich from the nearby pool bar.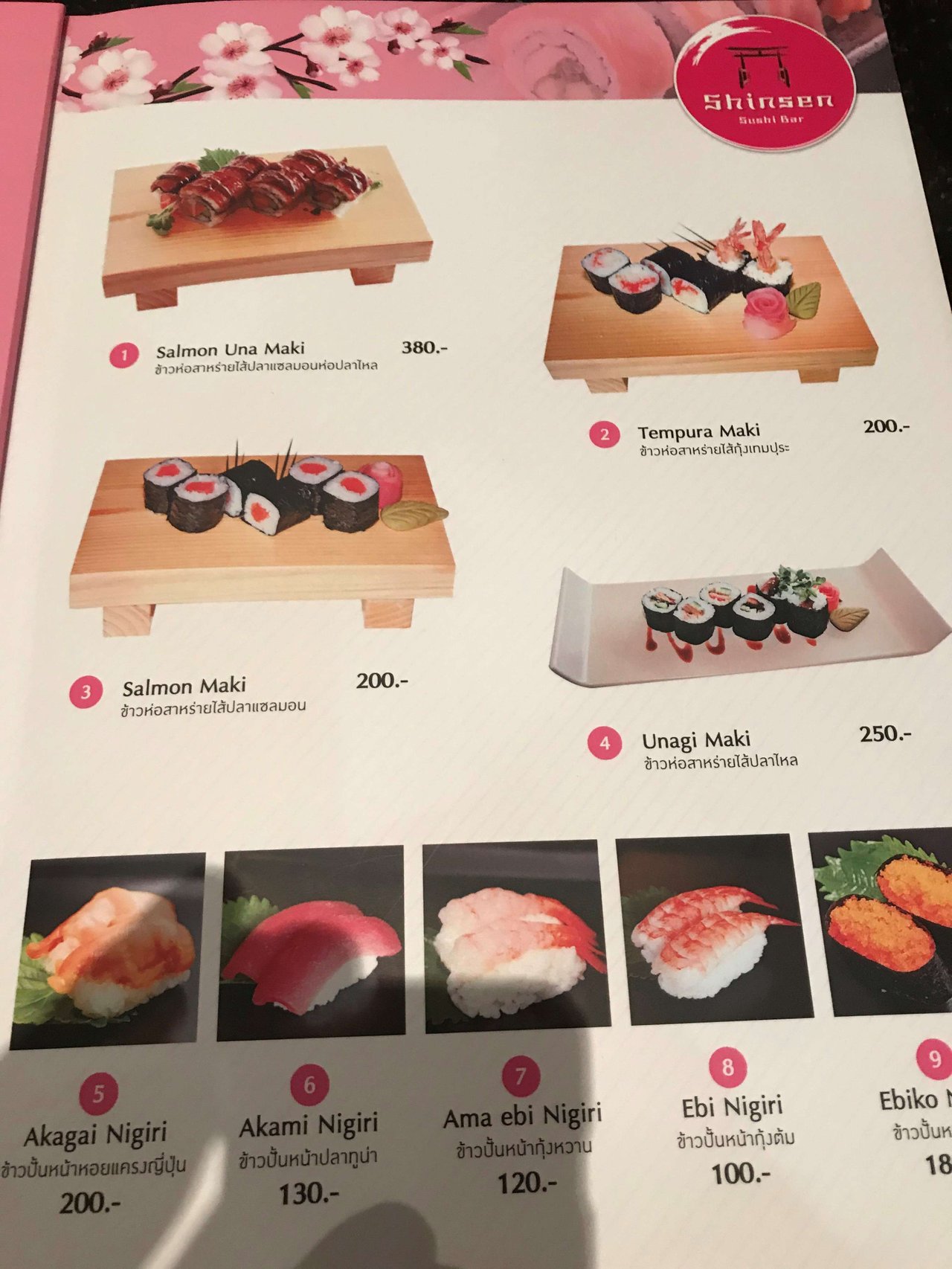 The menu was extensive consisting of food mostly alien to me as a westerner.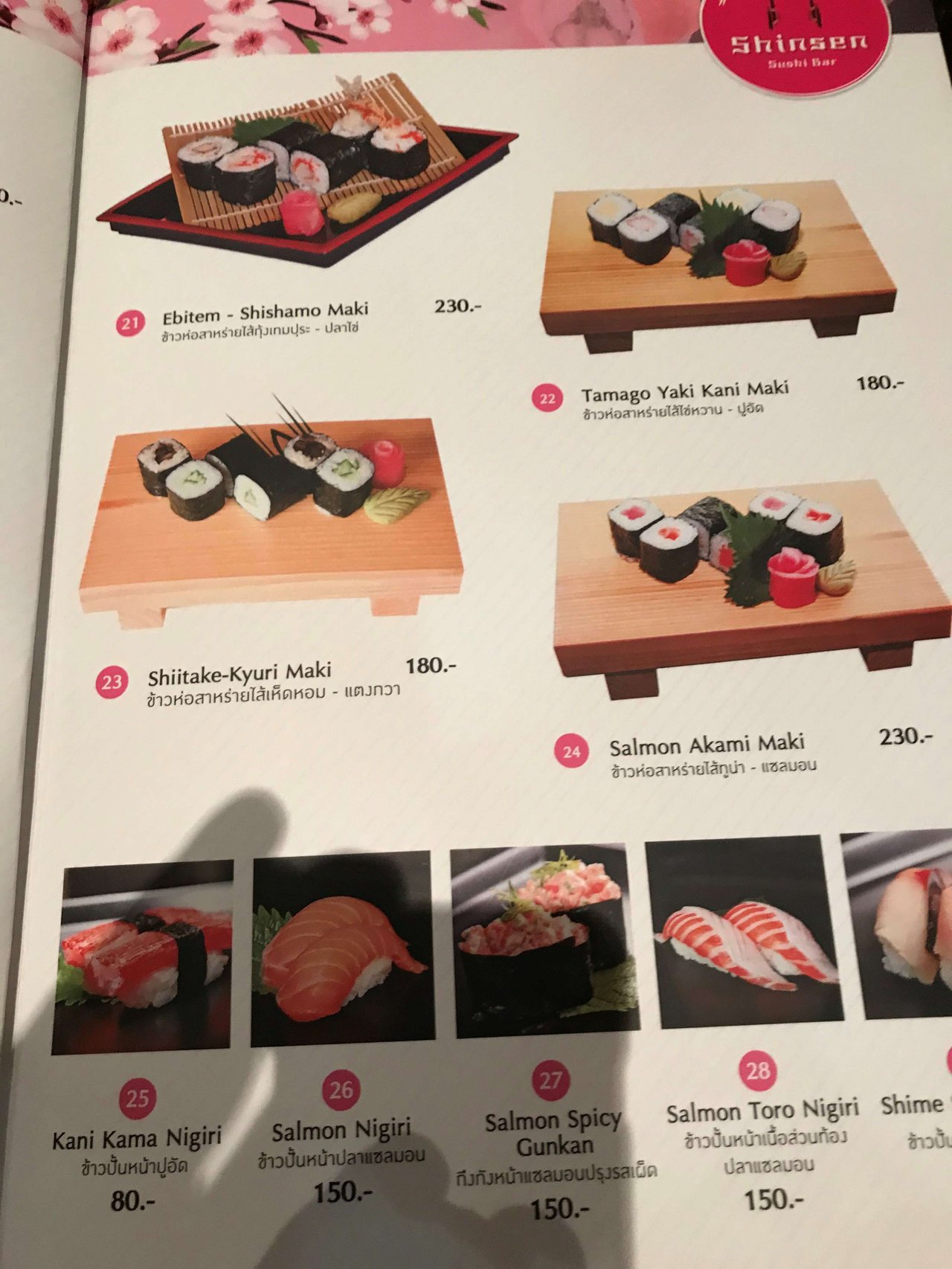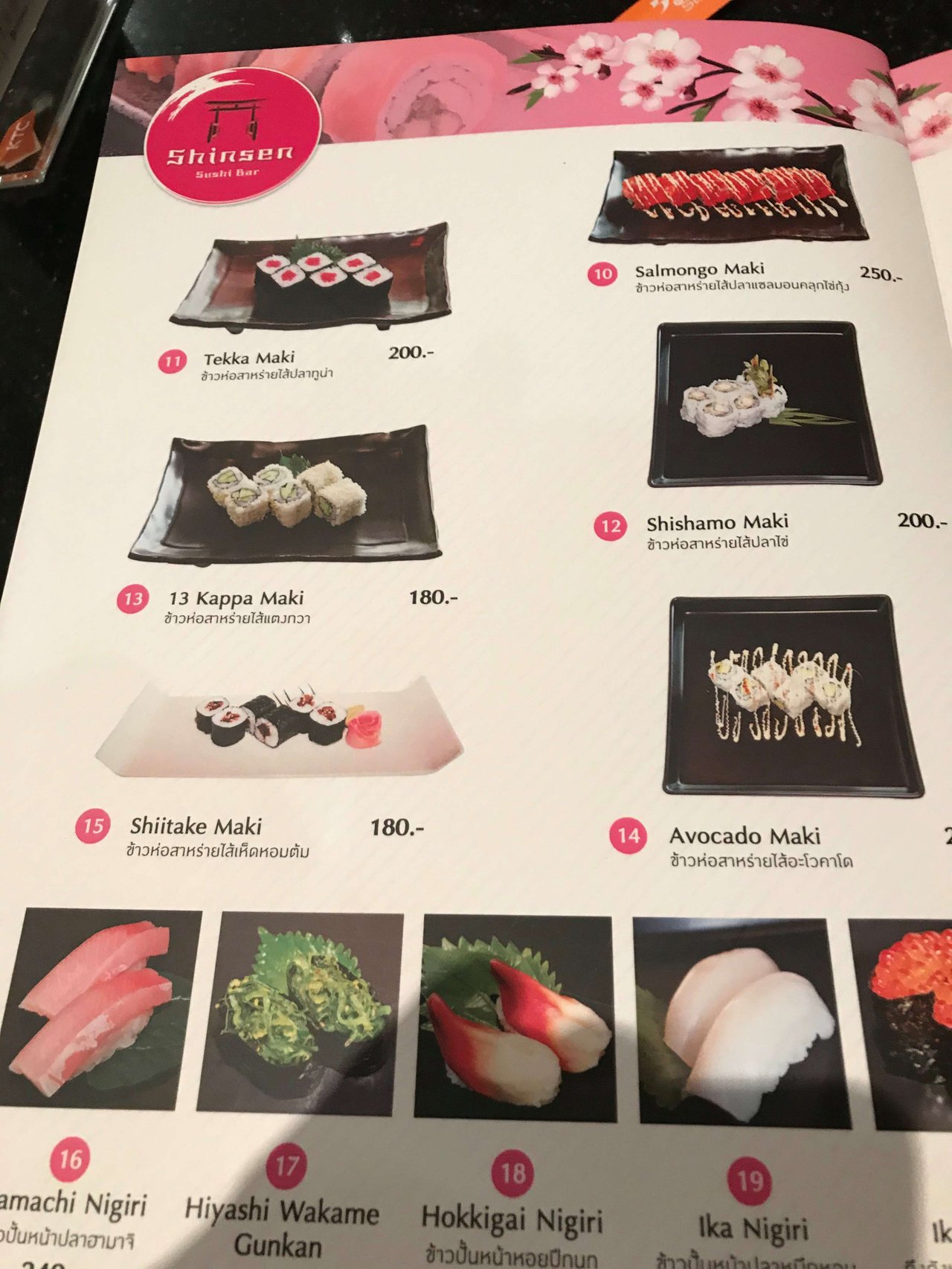 It was laid out in picture form which made it impossible to take snaps of all the pages, lest I bore you to tears with image after image of sushi and its variants.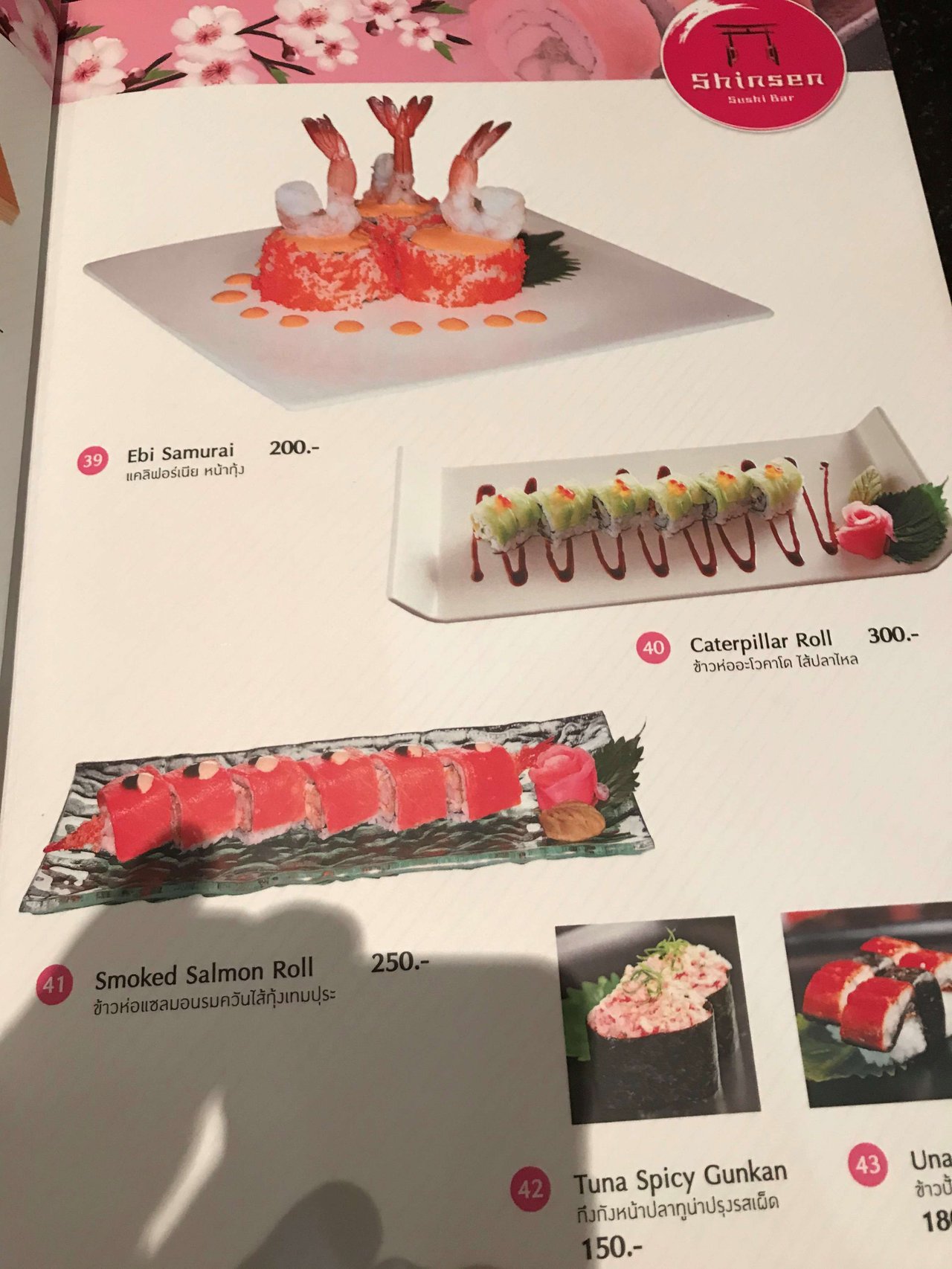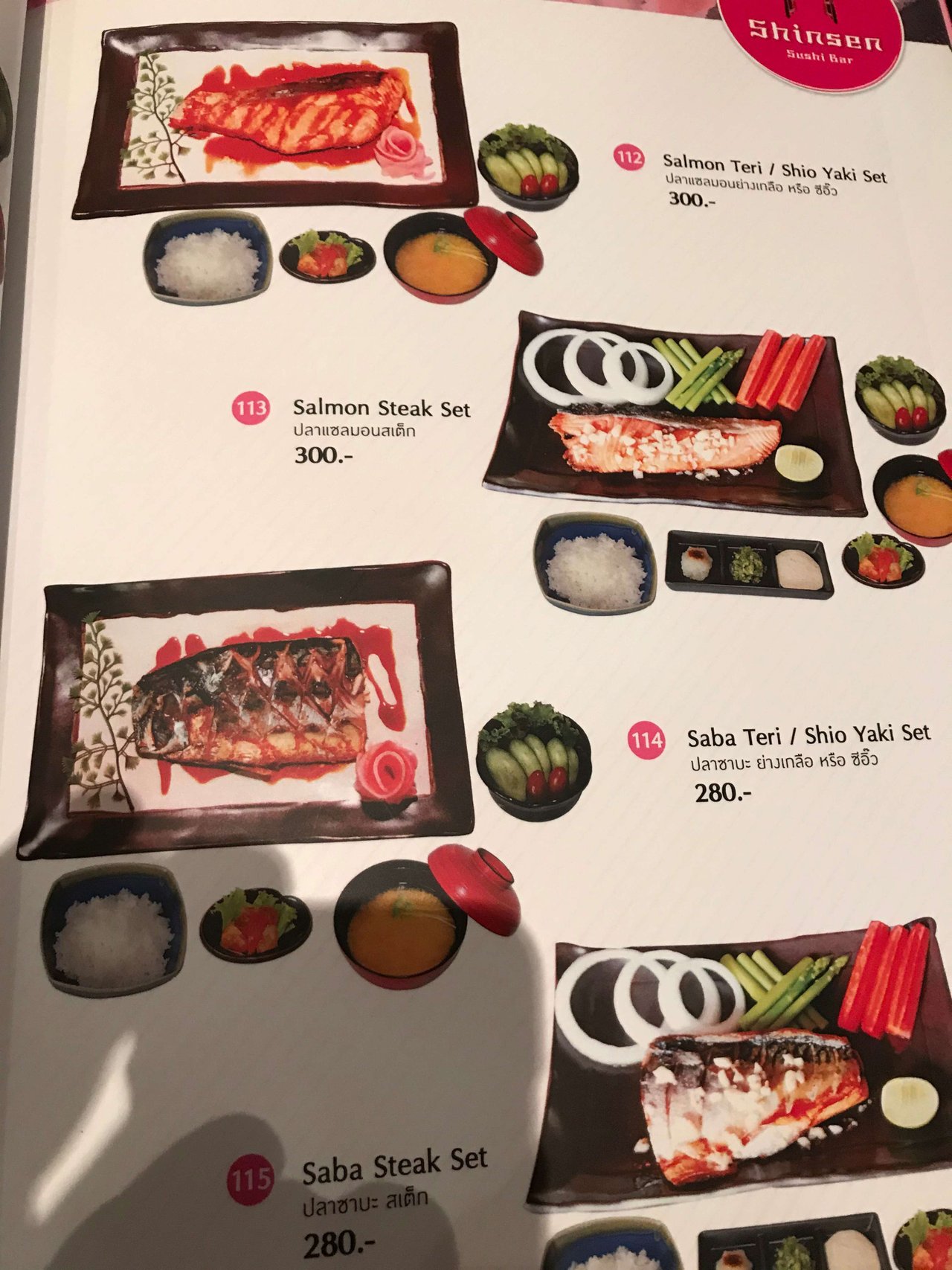 I am quite in favour of this approach, at least you see what you get or that's the idea.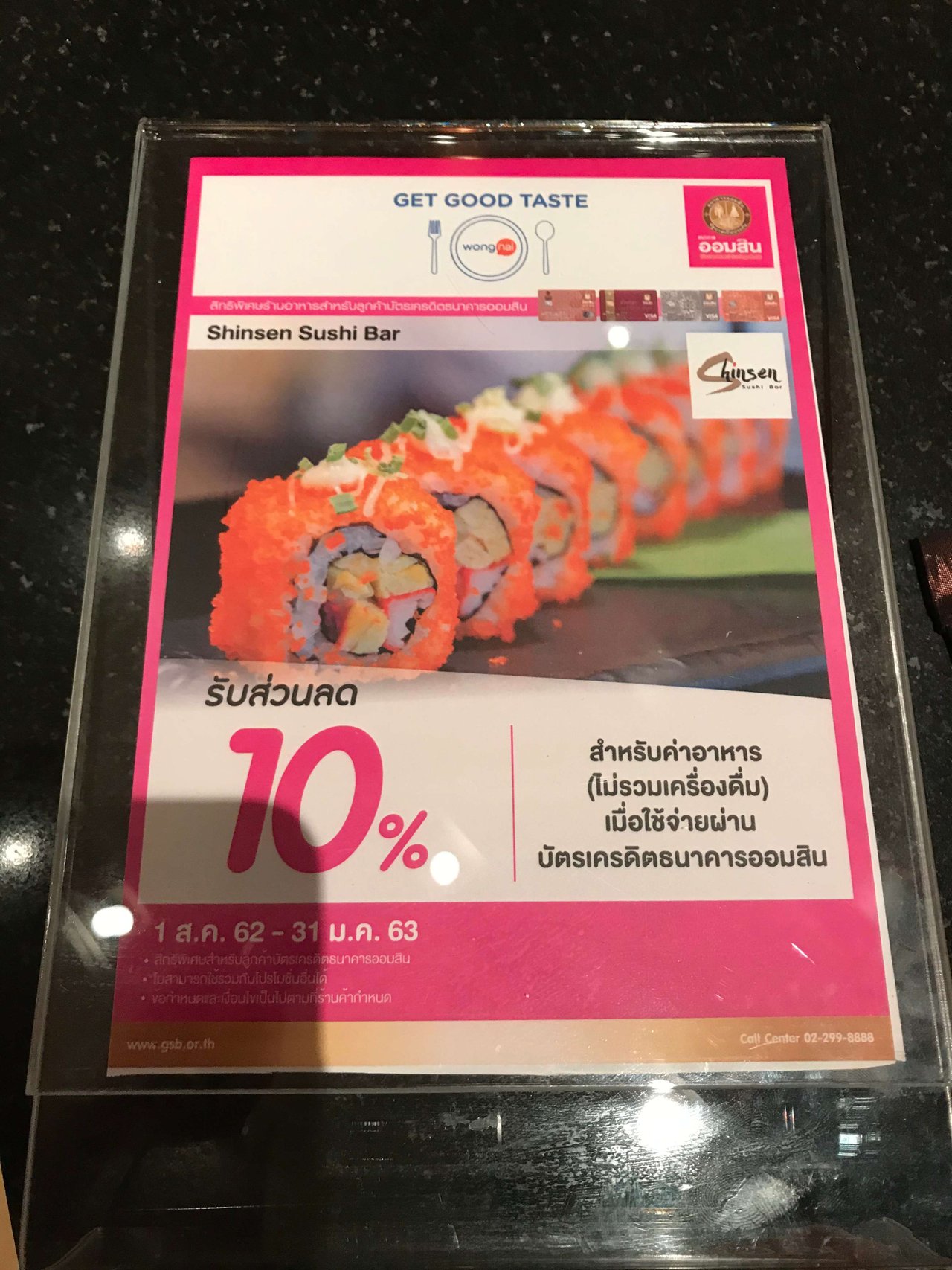 In the west we have to guess what the food is going to look like, and then give the waiter a grimacing smile when he sets down something that looks like a pig's arse in front of you.
I ordered Chicken Teriyaki, having first tried this dish when I lived in Arizona in the 1990's.
I figured it to be a safe guess and the price came in around 350 BAHT. That's about £10 or $12-13, not bad for hotel food prices.
Some of the 'seats' (if that what you call them) at the Shinsen Sushi Bar were the type you kneel at to eat.
That, or you sit down and stretch your legs underneath which would almost certainly get in the way of the person sitting opposite.
Forgive my ignorance of Japanese culture will you?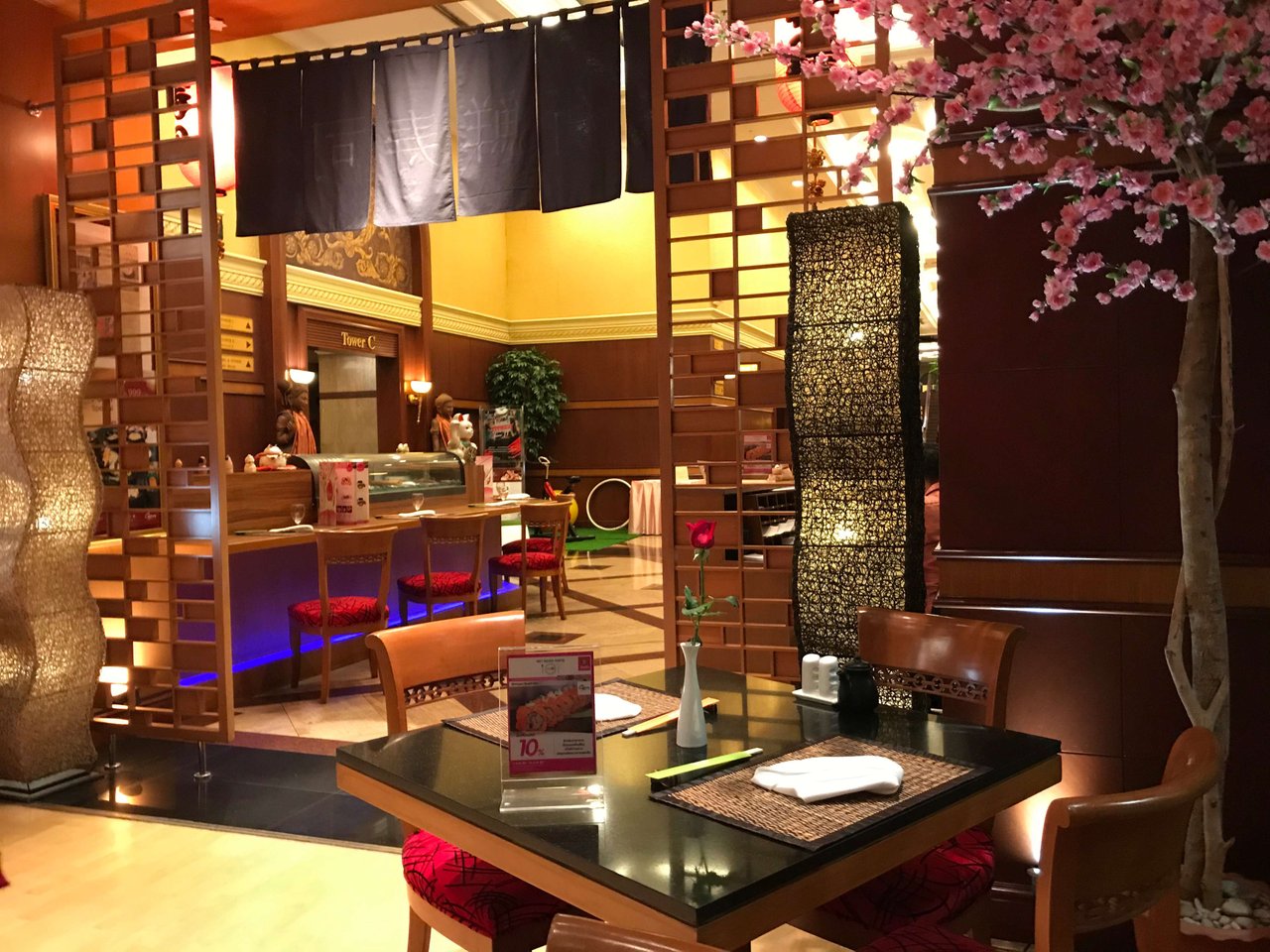 There were no jingly chime bells, just a genuine sincerity about the place.
They had pulled off that quite well and besides us chattering it would have been quite silent.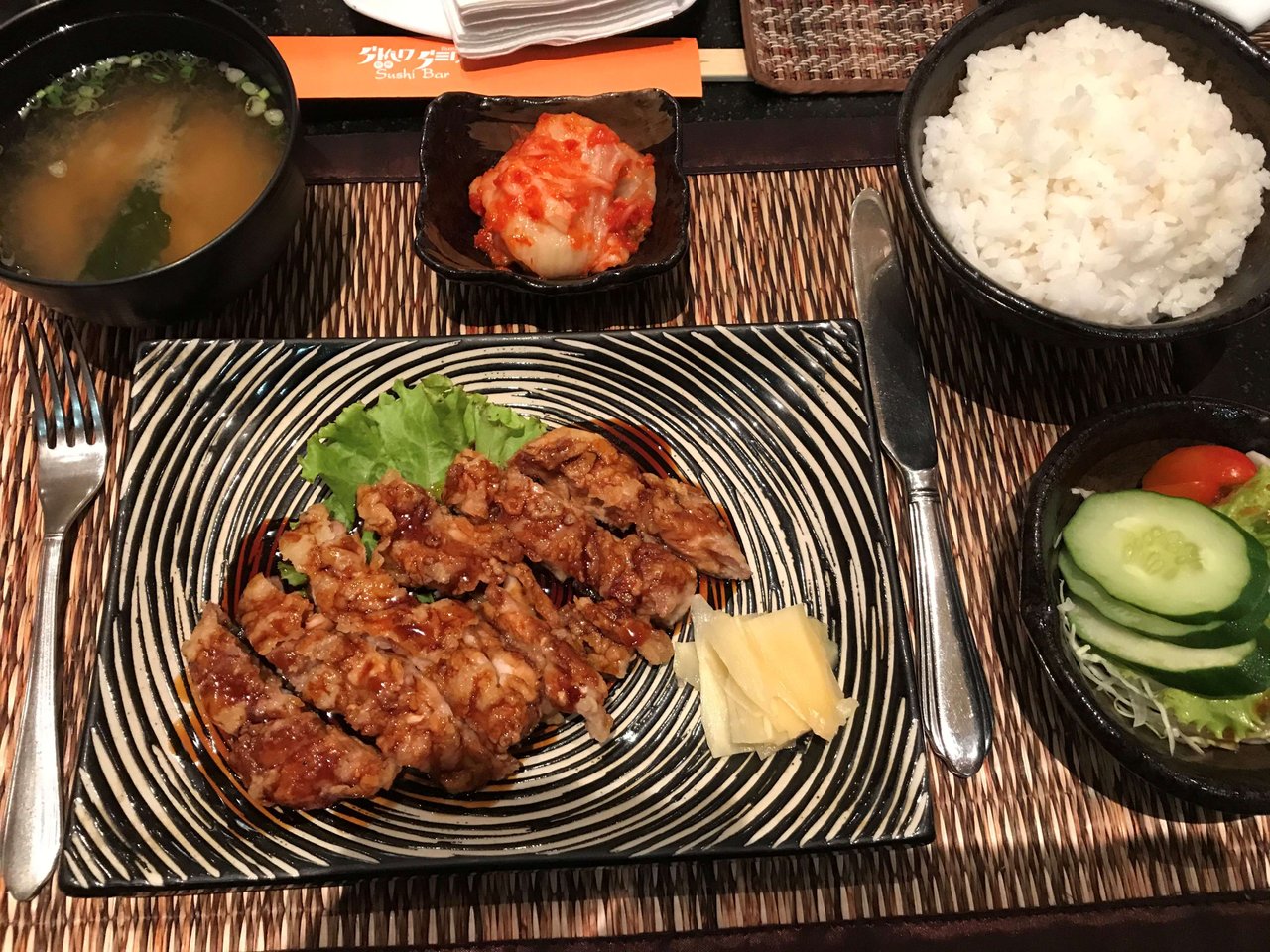 Service was quick (around 15 minutes) and I was presented with 6 pieces of chicken in some sultry looking sauce.
Accompanying this was a bowl of transparent looking soup, an orange squishy looking item, plain rice and a little salad bowl.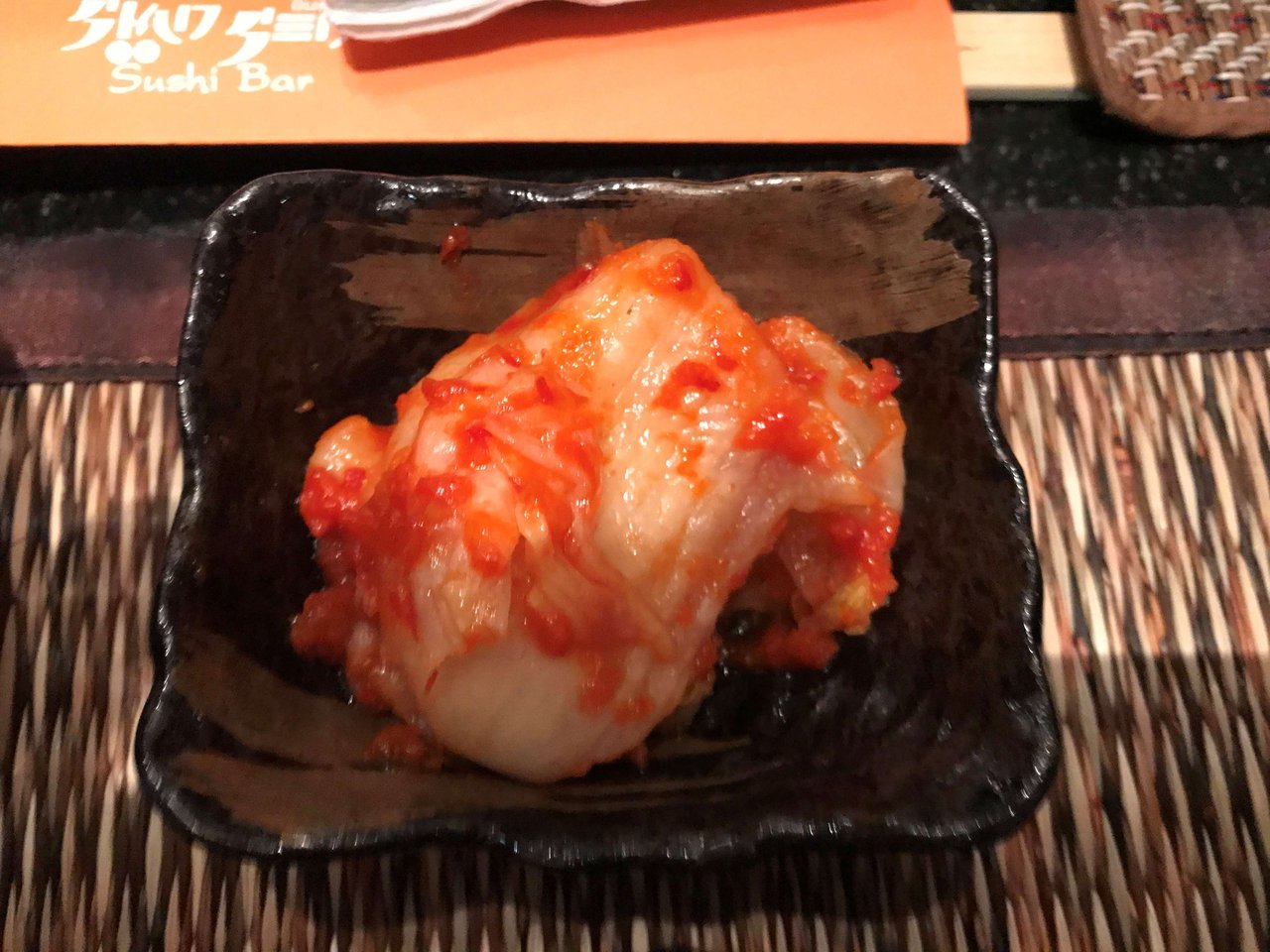 …'it looks like even more chicken, but the taste was unmistakably veggie'…
Japanese restaurants are a rarity in the UK and so I dug my teeth into the 'orange squishy looking item' hoping fervently that it wasn't going to make my mouth explode with mind blowing spicy sauces.
In fact it quite mild, with little spice and not meat based at all, but tasted of.. well, very little.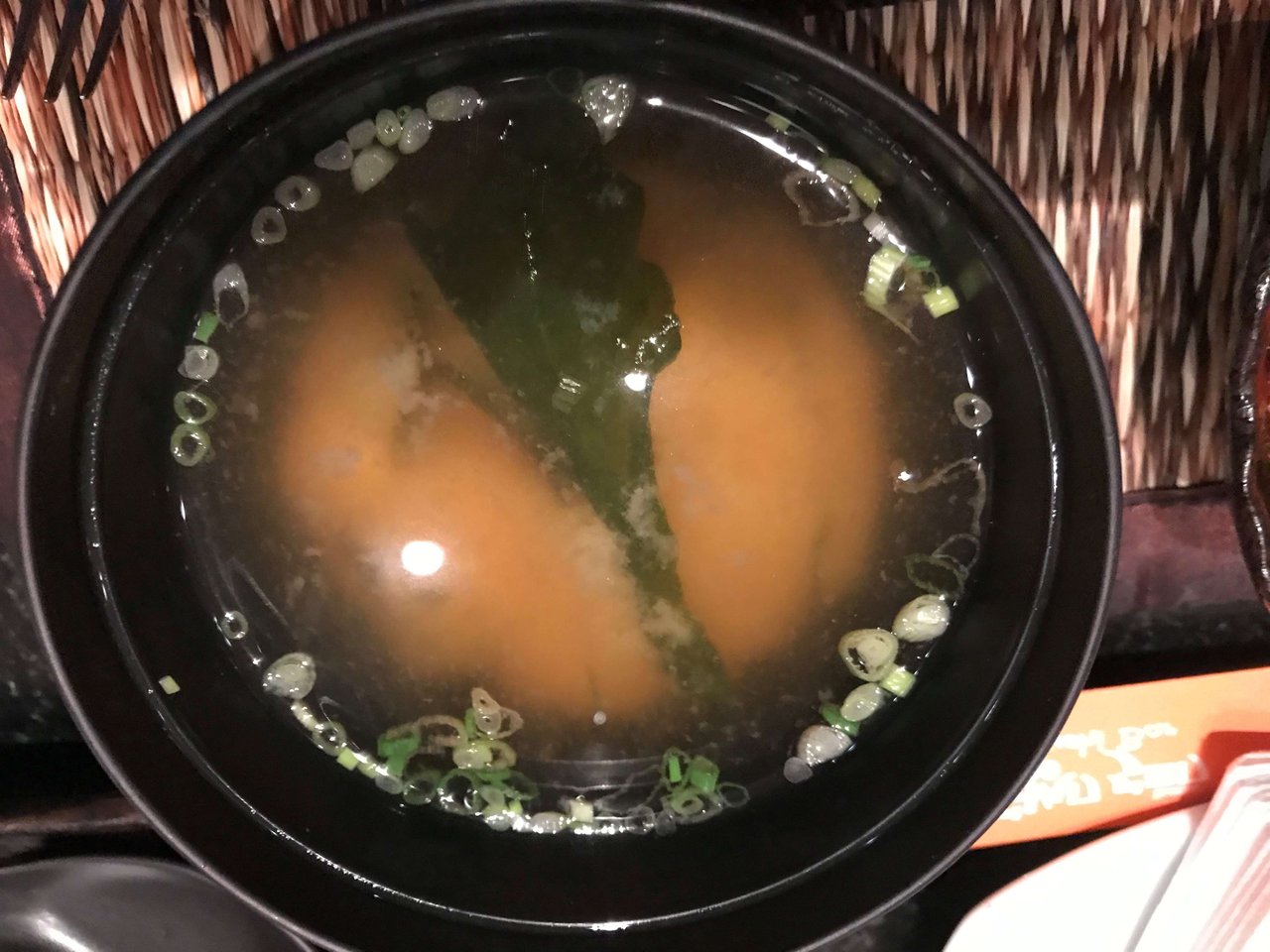 The rice was rice, the salad just salad and so next was the soup which was pleasant though again lacking taste if anything.
The real test was the Teriyaki which I had fond memories of repeat visits to one of those cheap local chains in Tempe, AZ.
It looked great and tasted the part too! Succulent and melting in my mouth, mixed with a little rice I wolfed it all down in just a few minutes.
What looks like strips of cheese on the plate was actually ginger.
Not my cup of tea, but I think it may be a traditional accompaniment for this dish.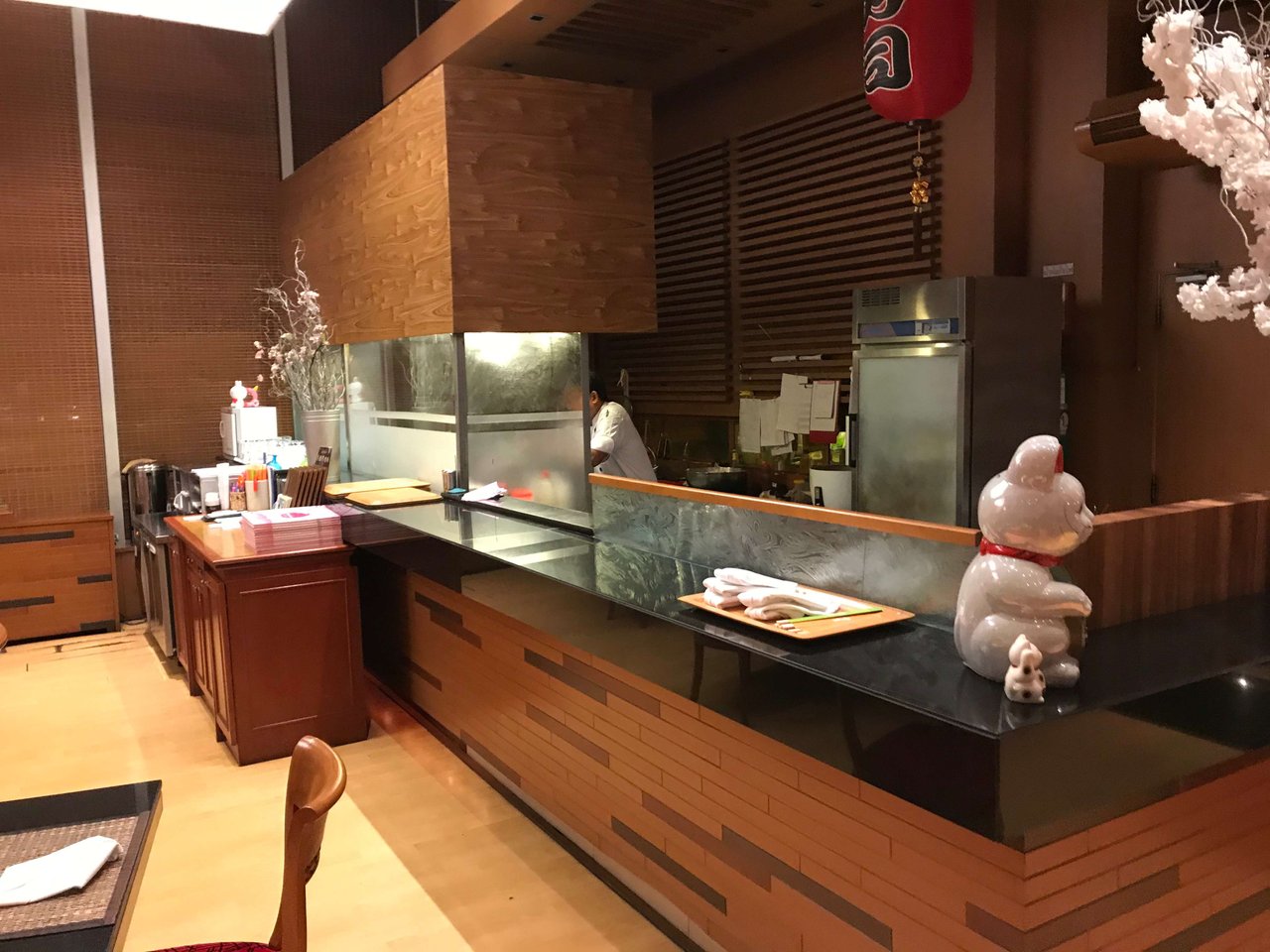 I think I opted for water as a drink which may have costed me something, I can't recall.
Despite me loving the main dish, I didn't return to the Shinsen Sushi Bar during my brief visit to Bangkok.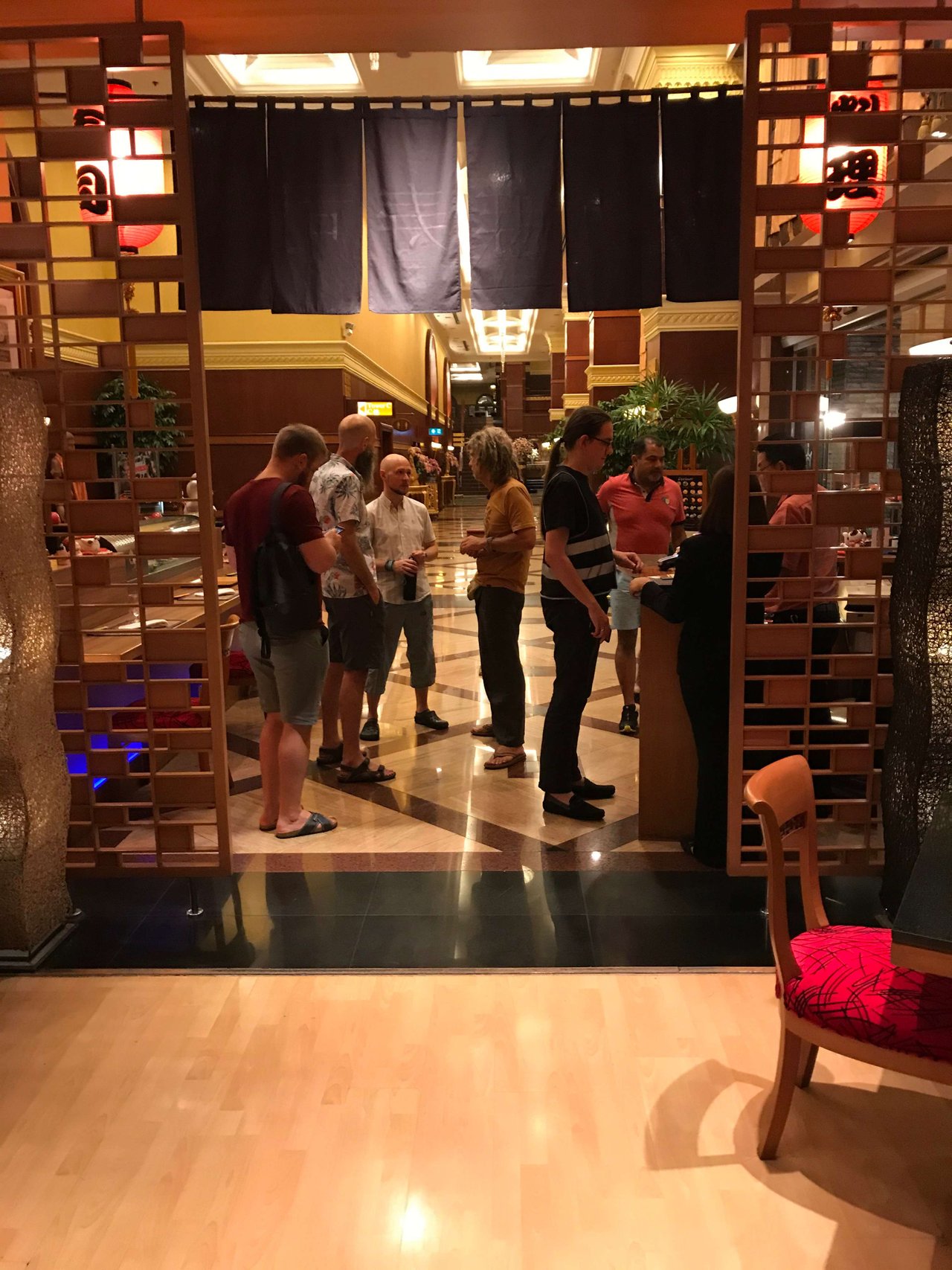 Given the chance, I would and would likely choose this dish again as the Teriyaki was very much up to par but only for convenience.
Yes this is a positive review, and decently priced but only compared with western standards.
Comparable food outside hotels can be found much cheaper.
---
Restaurant Information

Shinsen Sushi Bar



Khlong Maha Nak, Pom Prap Sattru Phai, Bangkok 10100, Thailand
---
Shinsen Sushi Bar - A Steemfest 4 Tasteem Review
This post participated in the Tasteem contest Made in Japan