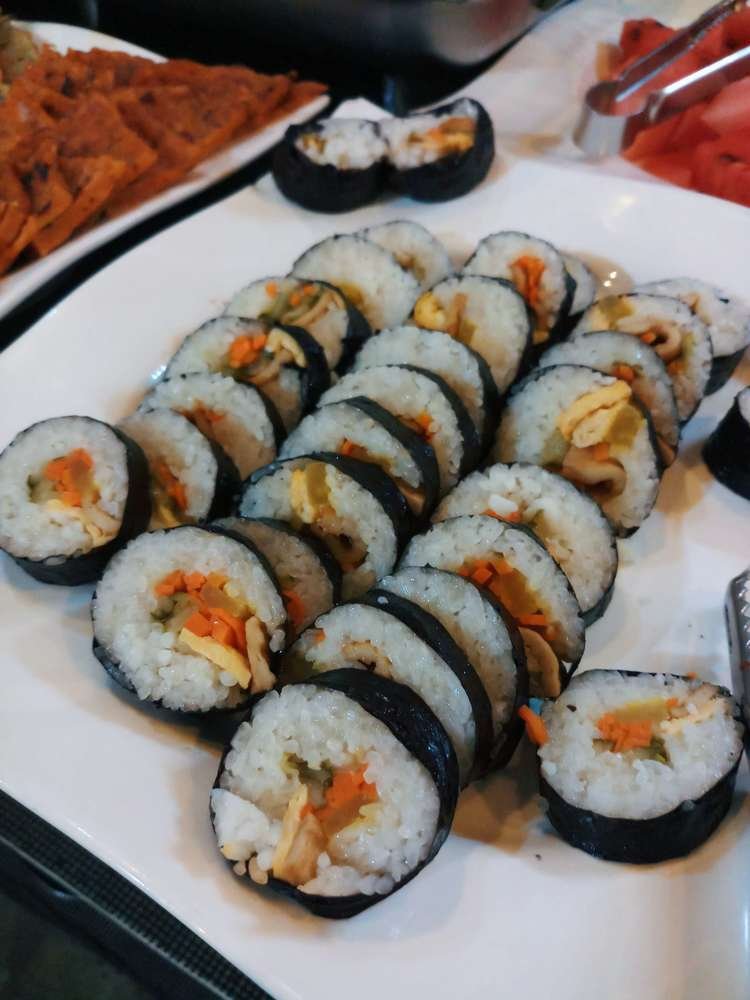 Kpop, Kdrama and Samgyeopsal are already a trend in the Philippines. There is even a K-fest this October 4 to 6, 2019 in Cebu. To have a feel of the Korean culture, I want to share to you my experience at Mama Kim Korean Food & Restaurant, which is just minutes away from our house.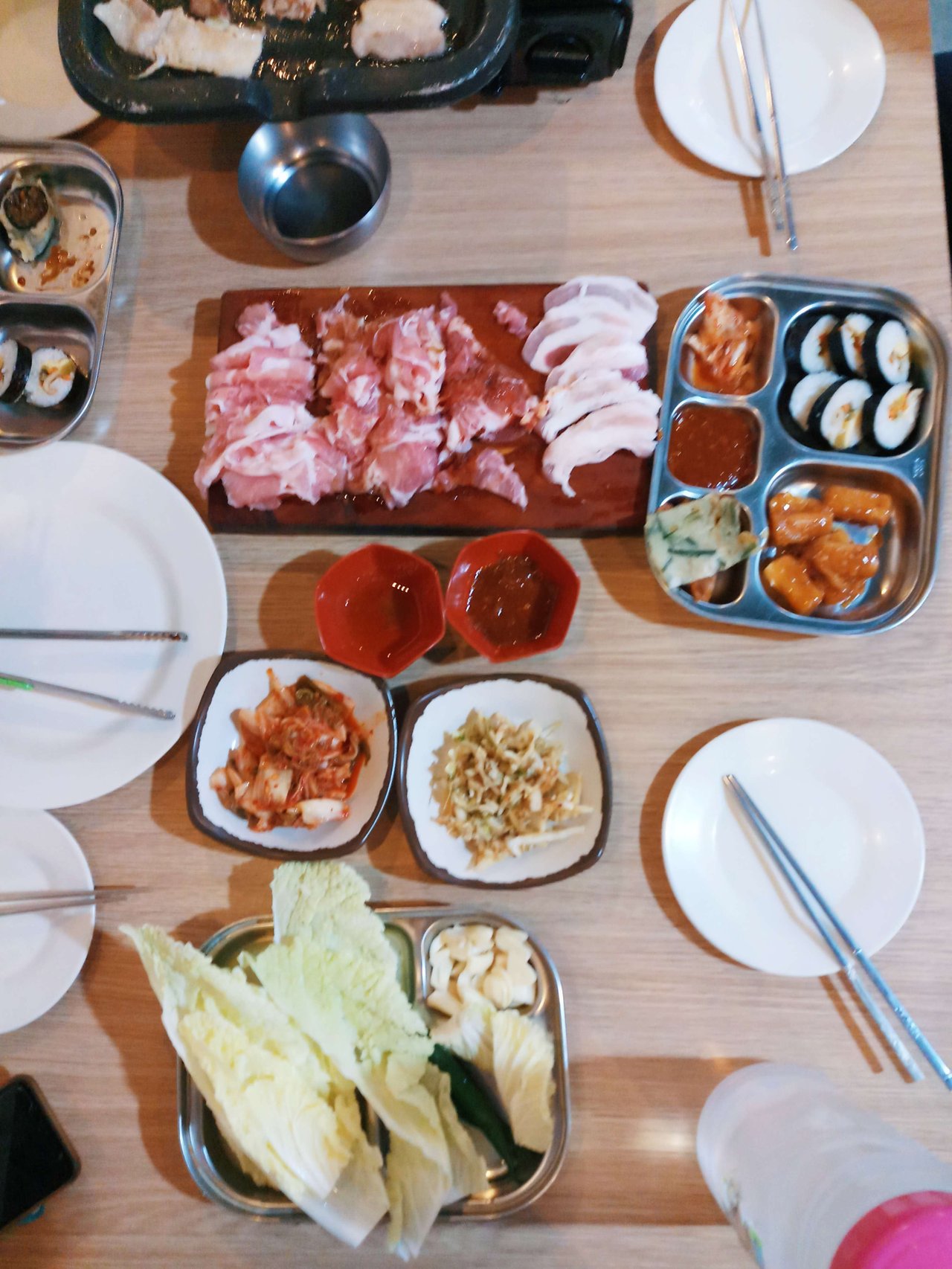 The best part of our experience is the affordability of their unlimited Samgyeopsal. With just 279 pesos (6 dollars), we already enjoyed all of the side dishes, Samgyeopsal, soup and rice. Luckily, we also availed or their 3+1 promo by just sharing their page, tagging our friends and presenting their virtual coupon.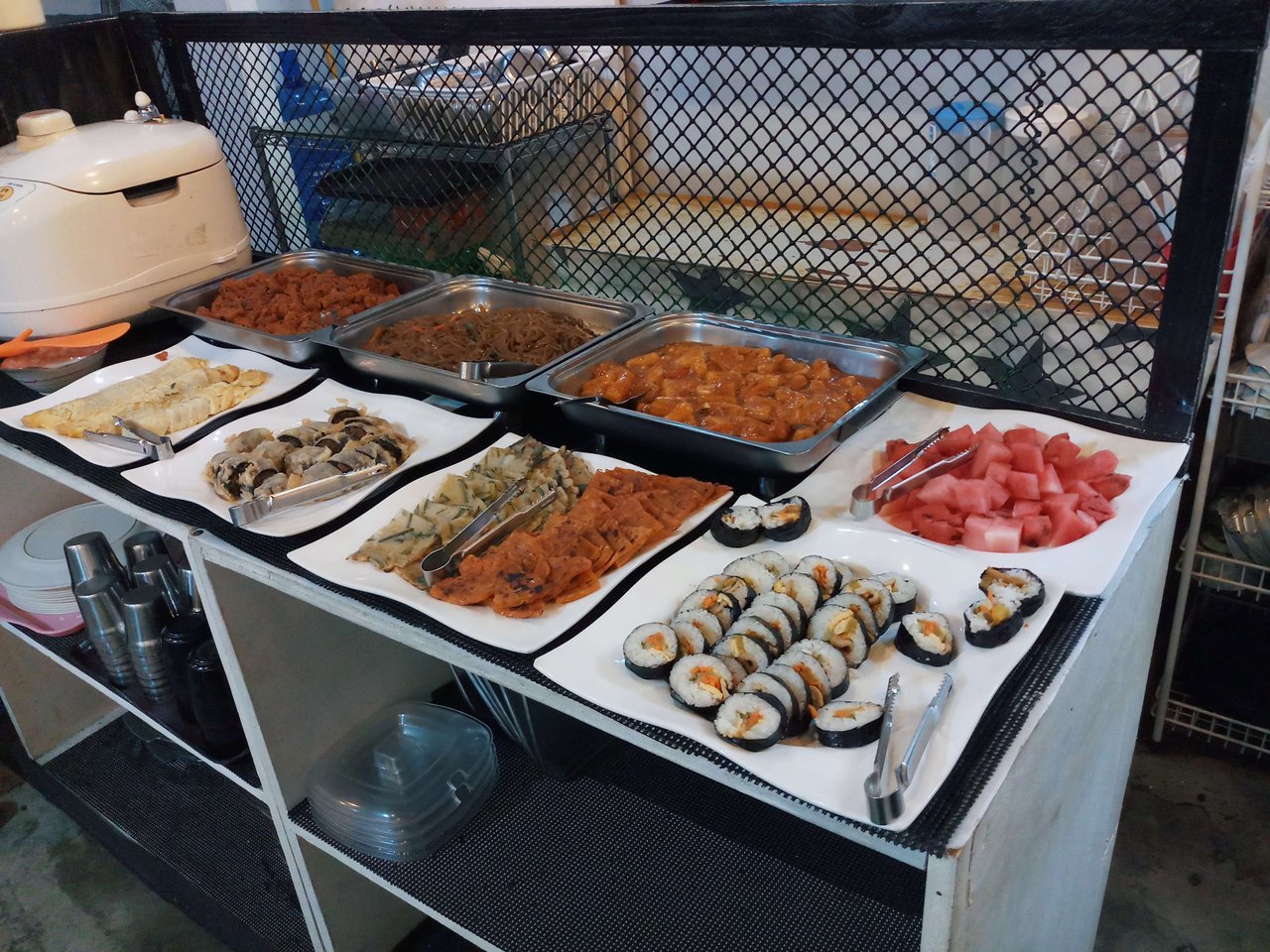 Though my K-vocabulary is a bit limited, but I am a bit hyped when it comes to Korean food. I love how the mixture of saltiness, sweetness, sourness and loads of spiciness in their cuisine.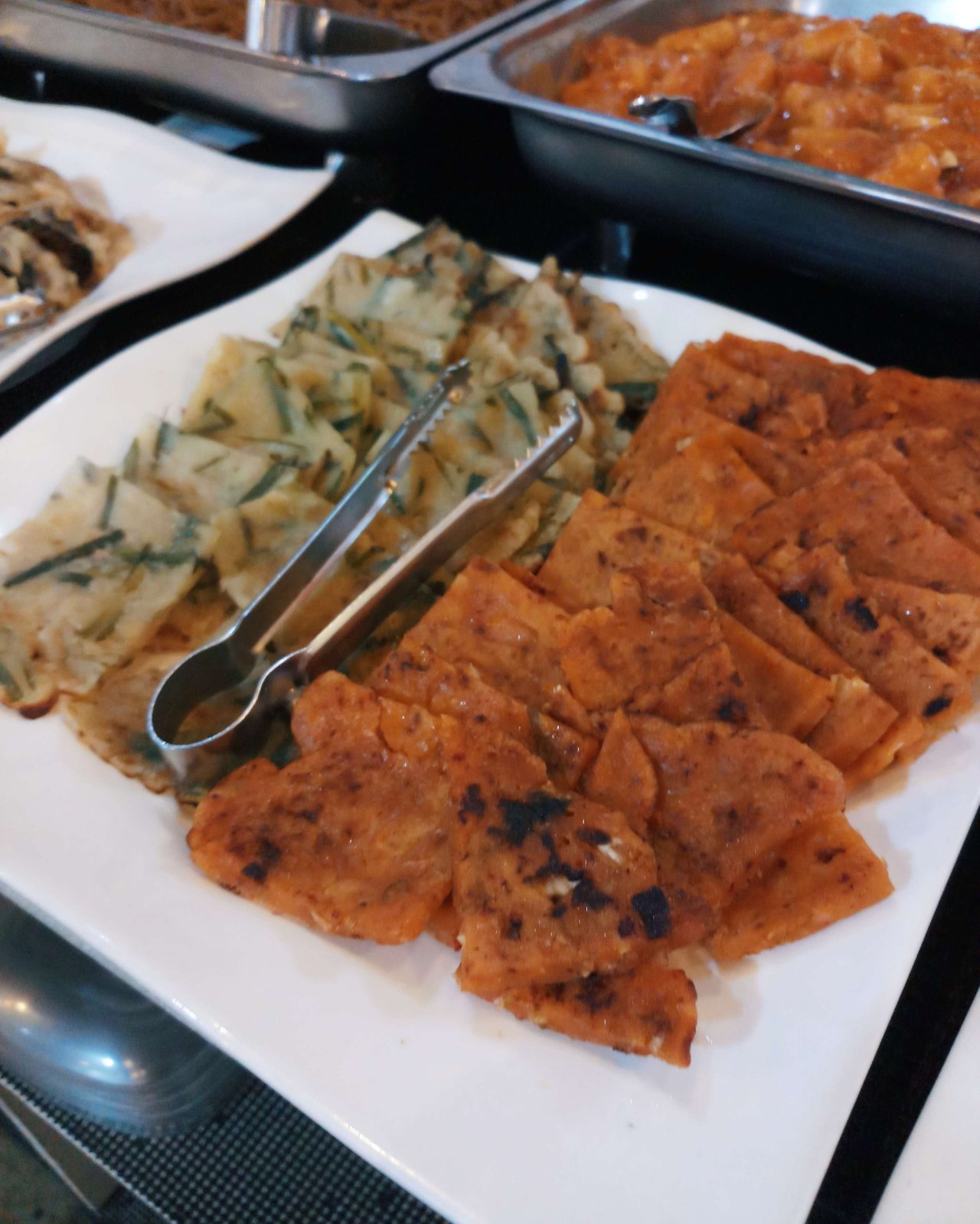 For those who are not familiar with Samgyeopsal, it is a thin slice of meat that is grilled on the top of the table. Then it is wrapped on lettuce leaves with ssamjang (spicy paste) and some vegetables.
You will an instant artist and chef in you when you eat Samgyeopsal. You will choose the vegetable and other sauces that would suit your taste. Then you get to grill your own meat right in front of you.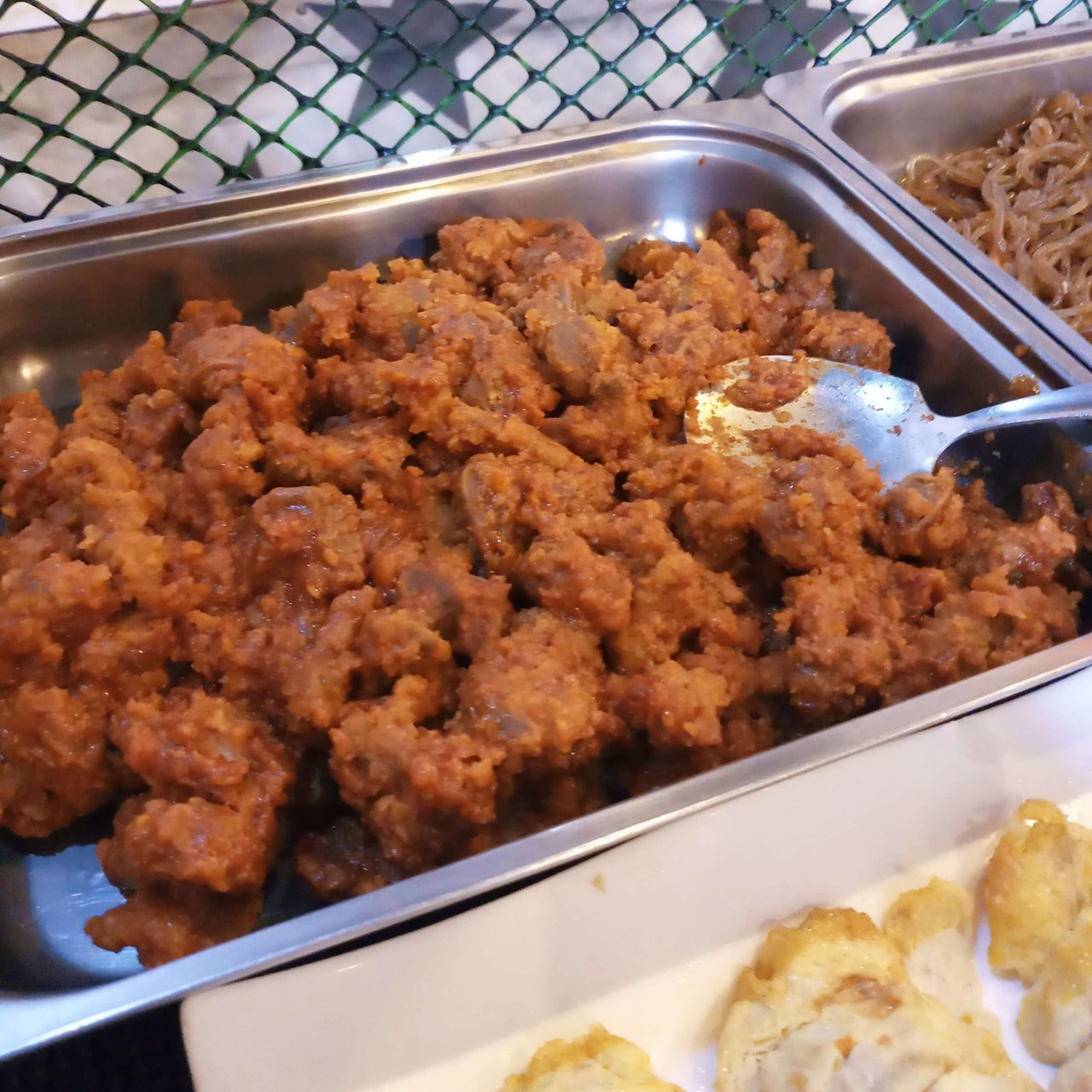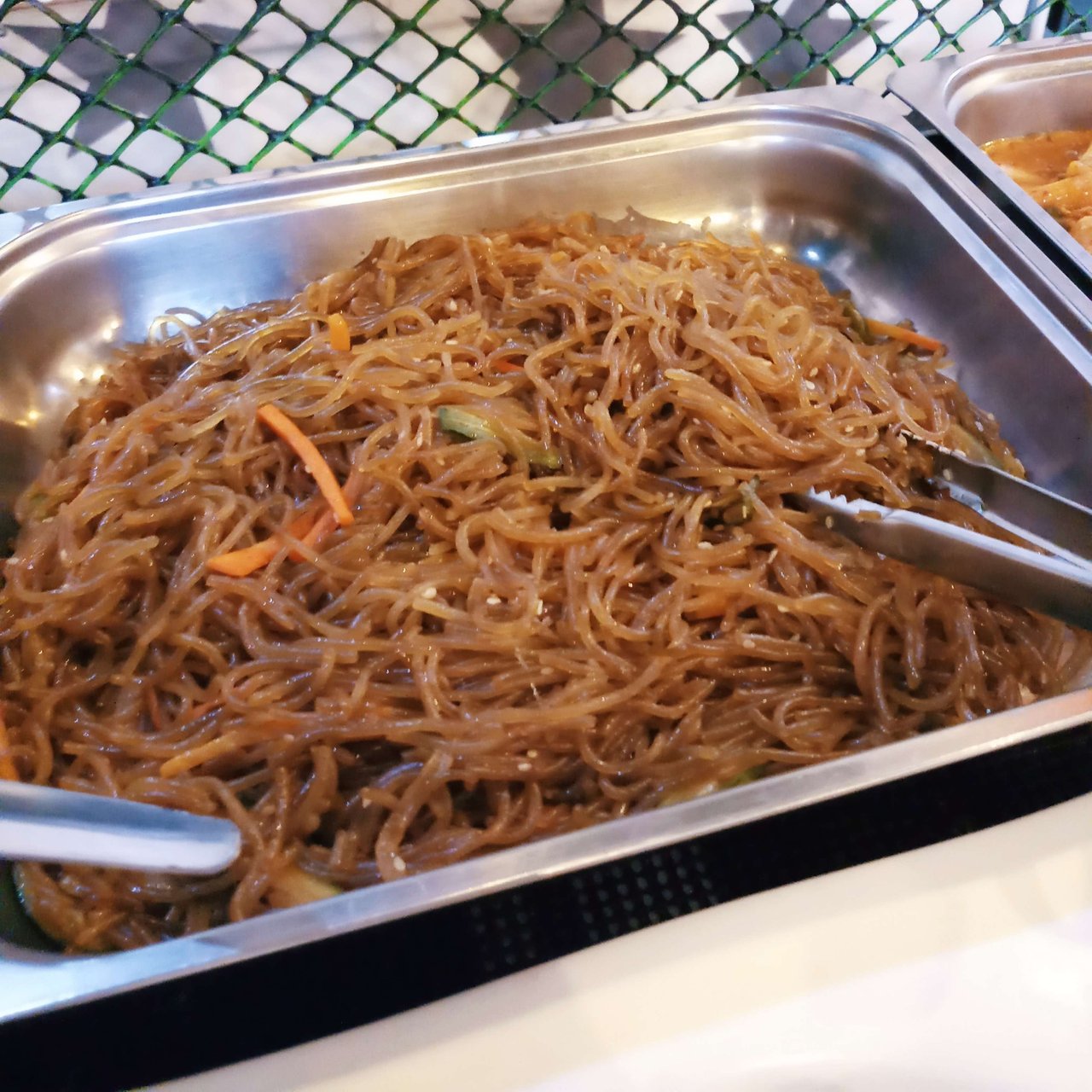 Other than Samgyeopsal, my favorite K-dishes are the ddeokboki (spicy glutinous rice), gimbap (vegetables, meat, and pickled radish rolled in sticky rice, then wrapped with seaweed sheet), bibimbap (rice mixed with vegetables and meat) and ramyeun (spicy noodles).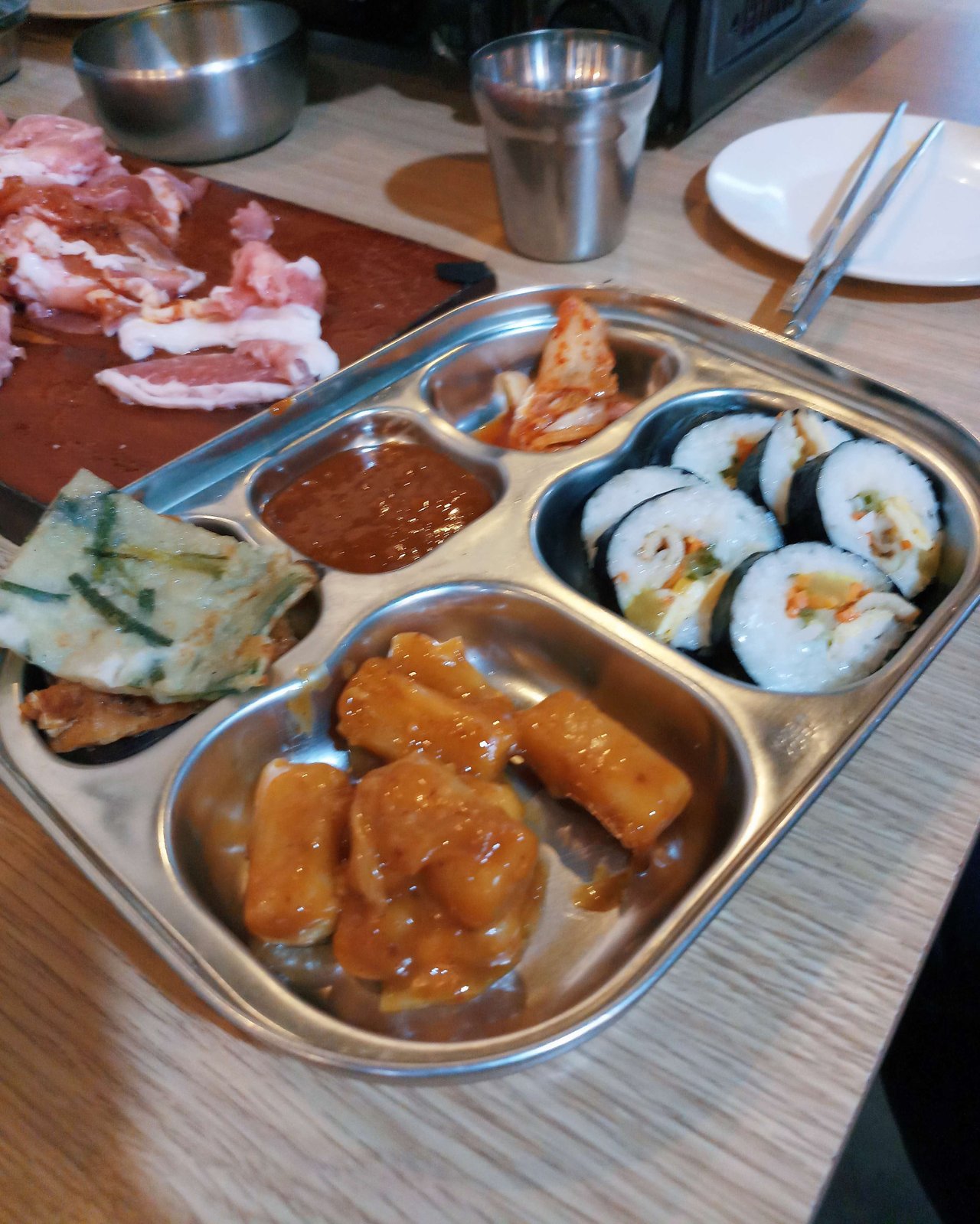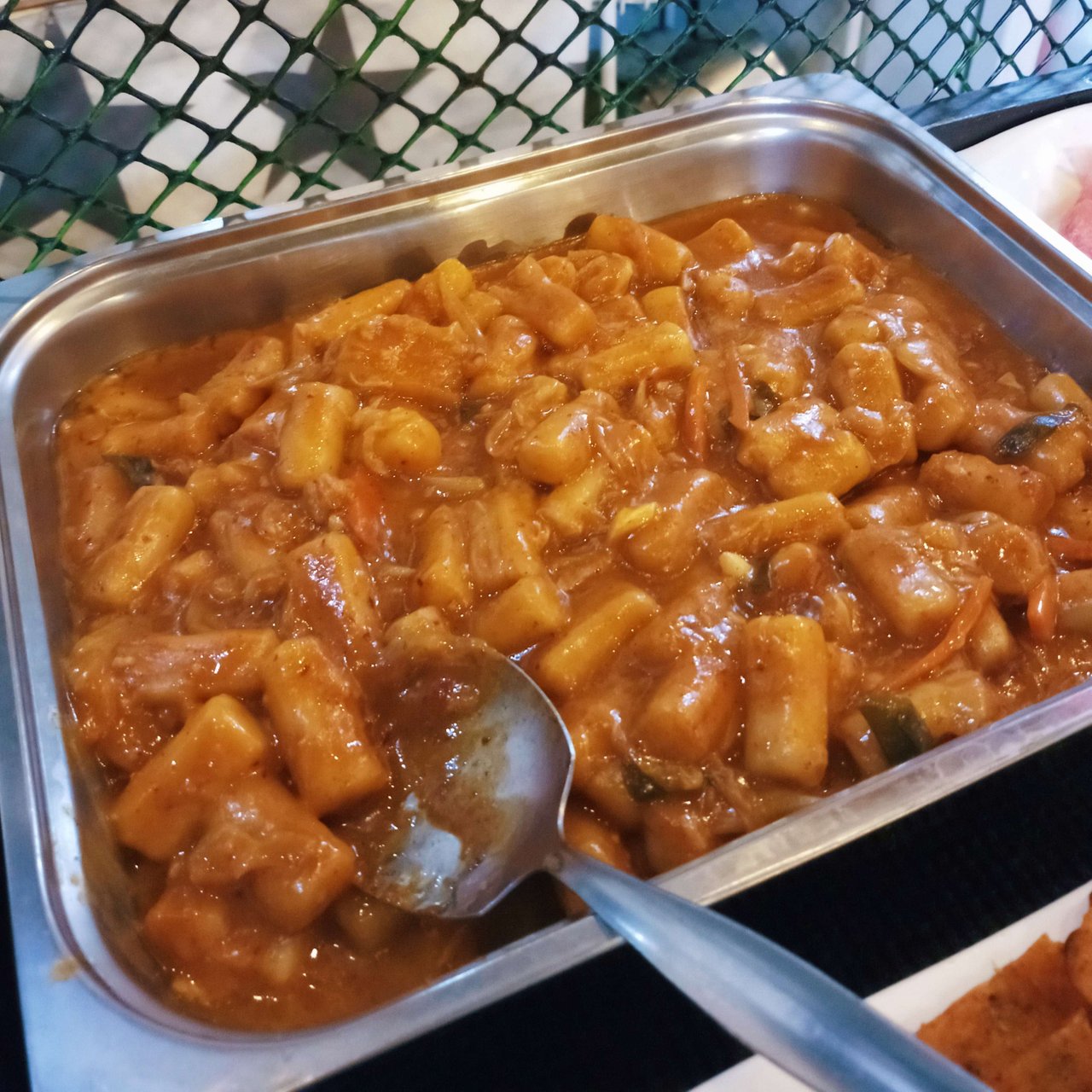 The slices of meat available were varied in terms of thickness and seasonings. I think these have specific names, but I was not able to get those.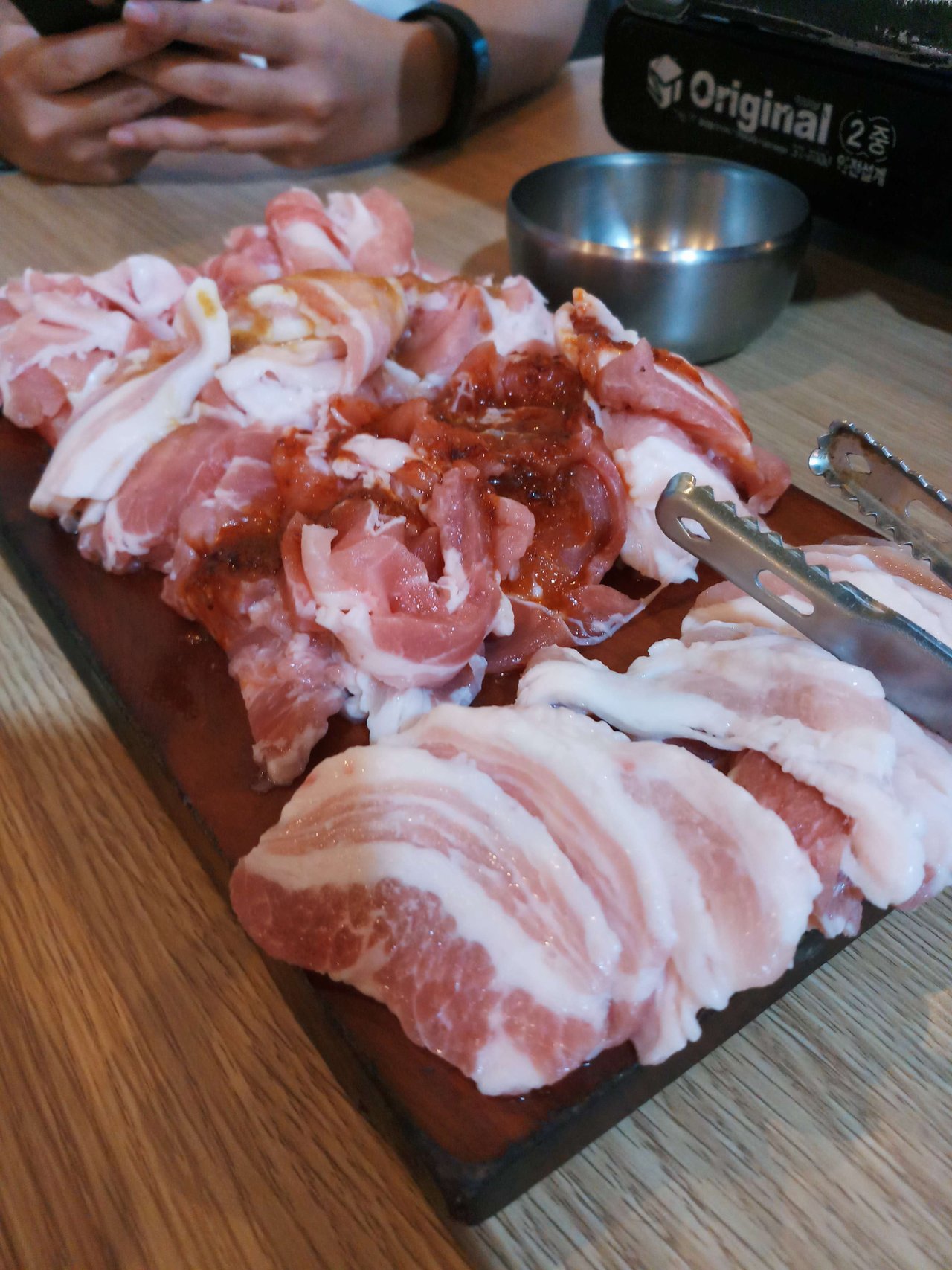 During grilling on a hot plate, the meat was cooked by its own oil from its melted fat.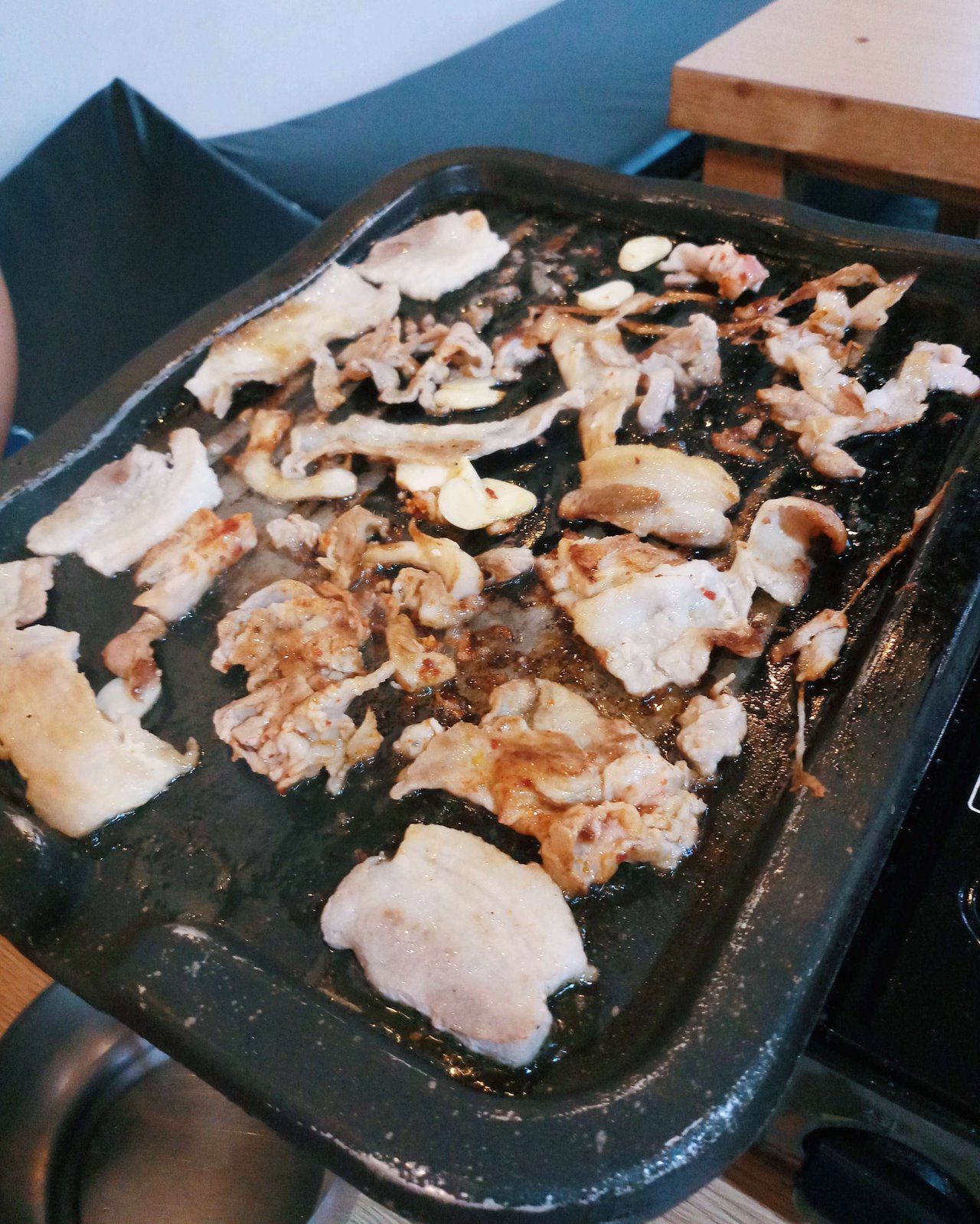 After some grilling, Voila! Presenting my nicely wrapped Samgyeopsal.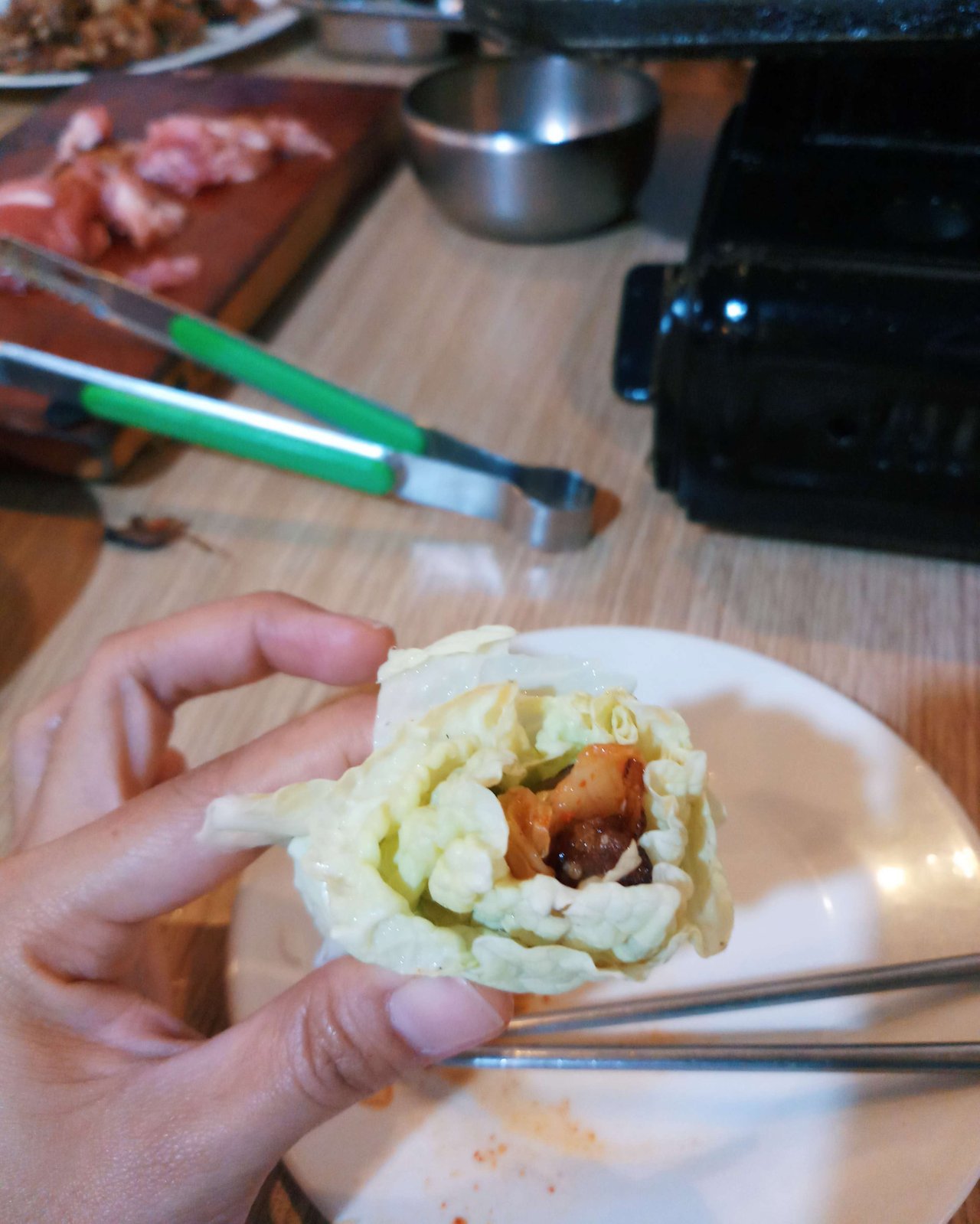 Hopefully, during my next visit, I will try their unlimited beef. By just adding 70 pesos, I can try their Chadolbagi.
Love lots,
---
Restaurant Information

Mama Kim Food & Restaurant



Banilad Rd, Cebu City, Cebu, Philippines
---
Feeling Korean at Mama Kim
This post participated in the Tasteem contest Your weekly choice