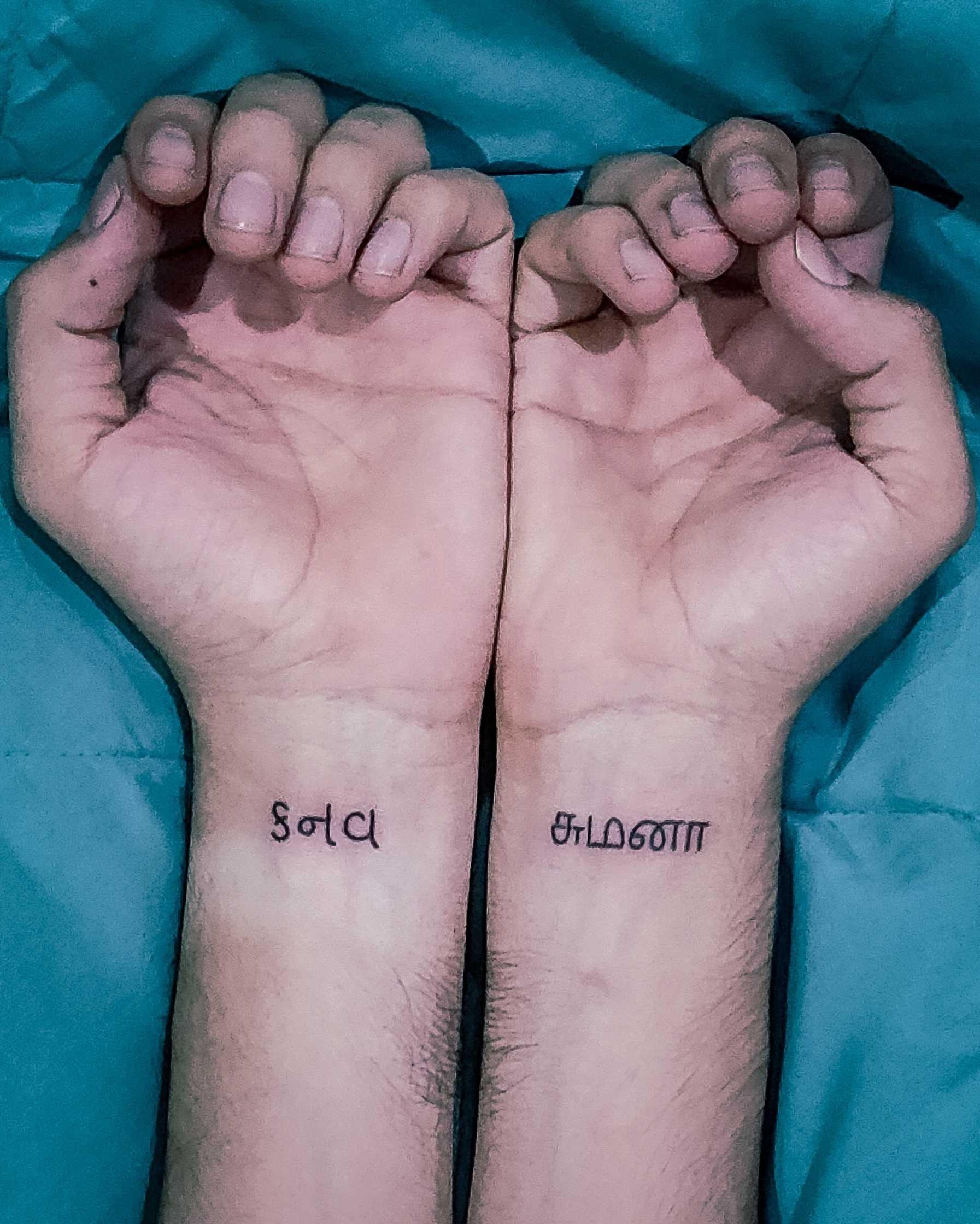 I had been thinking of getting these for a long time now!
Finally got them yesterday ✨
They are my son and my wife's names. The left hand is my son's name - Kanav - written in Gujarati language.
On the right hand is my wife's name - Sumana - written in Tamil language :)
Special thanks to @bala41288 for helping me confirm the correct Tamil script 🙏✨
I already have two tattoos on my thumbs (bass clef on left hand and treble clef on right). But those didn't hurt as much as these did! Well, it was not actually pain, more like a burning sensation. But they look so good, exactly like I imagined!
My wife doesn't know about this yet. Its her birthday in a few days so I am gonna surprise her!
Plus I am out of town right now, so it's easy to hide from her 🐱
The tattoos are healing right now. The artist did a really nice and clean job. I have a video as well, which I will post in a couple of days.
Can't wait to show these to my wife. So excited!
Until next time...
♨️ STEEM ON ♨️
---
If you like my work, please UpVote, ReSteem and Follow me @hardikv
---

---

---