hello Steemagers,
it's T.O.T.W. time again! so this week, let's go for less of a picture and more of a cultural rite of passage. well, that's how it started and it got "appropriated" by a huge chunk of the tattoo-loving community because it looks awesome and now it is more of a collection of well inked squiggles, dots & dashes. so seamlessly, seemingly, see some sick scarred skin - it's Roxx: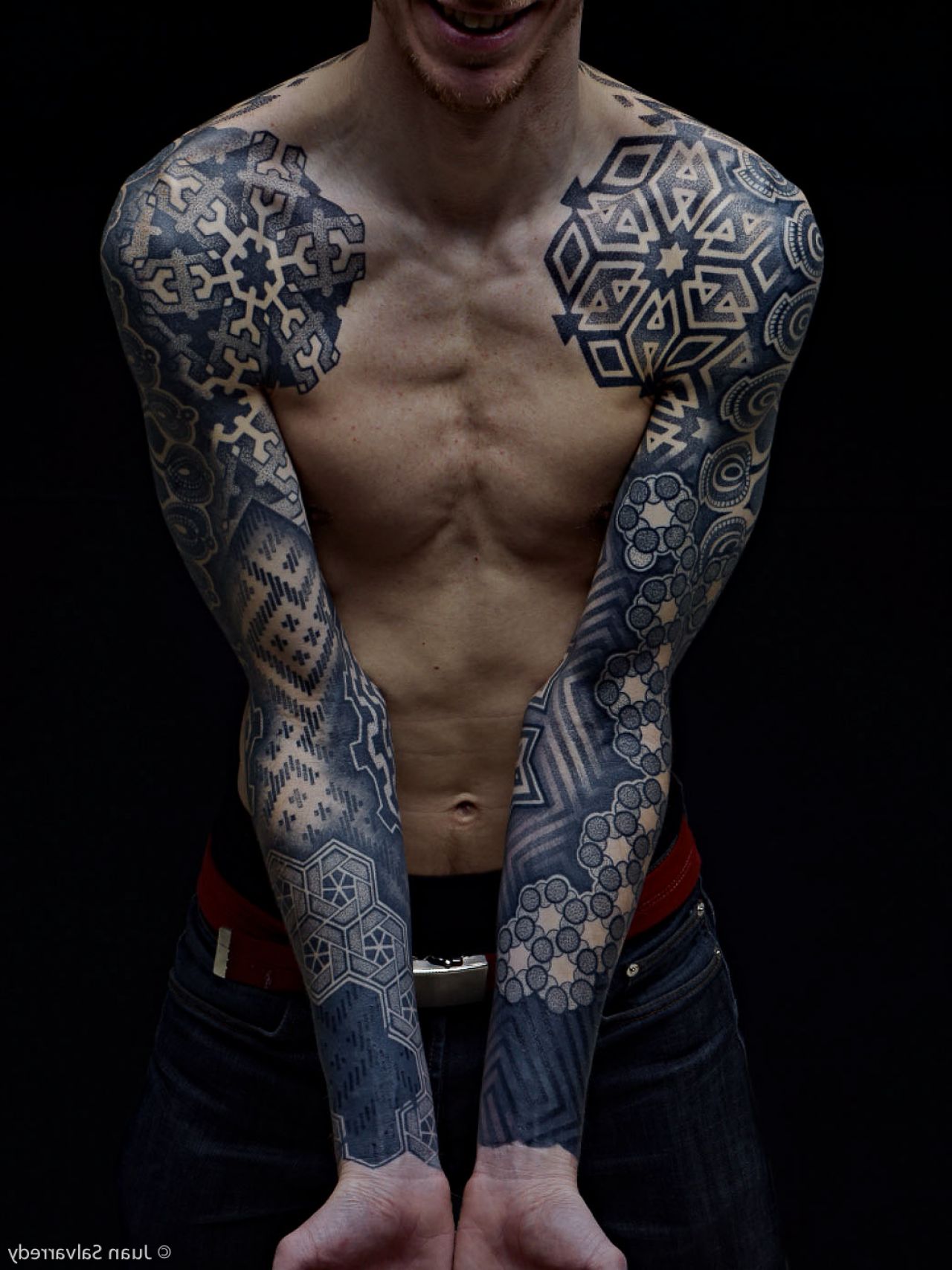 Dave's missus was furious, but he couldn't hear her over THE AWESOME SOUND OF HIS NEW TATTOO
today's piece of mad electric beauty is this absolutely brilliant way to apply ink via needle, to a man's formerly just pasty white skin! the artist is called Roxx and she works out of the USA. you can check out more work by Roxx, here and if you're feeling brave, you can even book a slot with the mighty Roxx. well, assuming she is into your idea. and you can afford it.
Like what you see? it'd be just fantastic if you could share, like & re-steem this introduction to Roxx's work. and if not... thanks for stopping by and what would you like to see next time, instead? tell me and i'll try and find something perfect just for you! :-) but either way - thanks for looking and i'll see you all in the comments section :-D
with much inky love,
HA