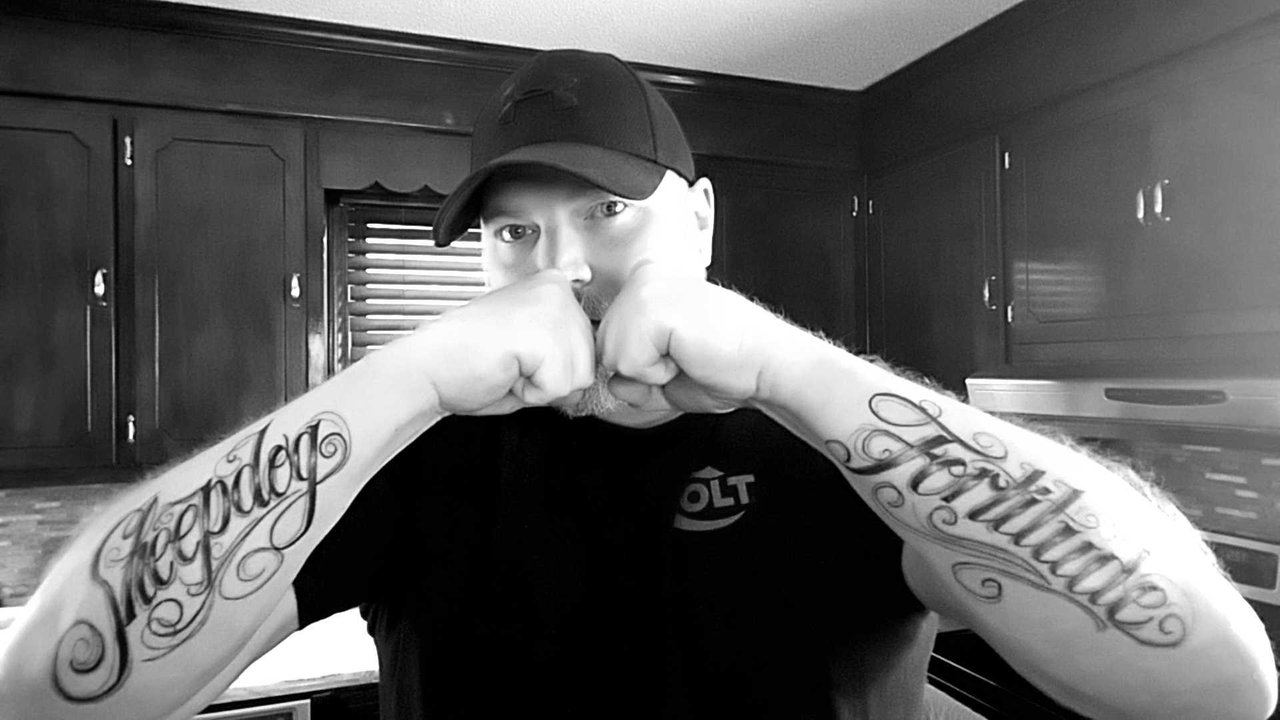 Whats up peeps? It seems like its been forever since I've been on the Steemit platform. Life had taken over and yada, yada, yada, you all know how it is.
I thought that I would ease back in to posting a little bit and what better to show and tell than my new body art?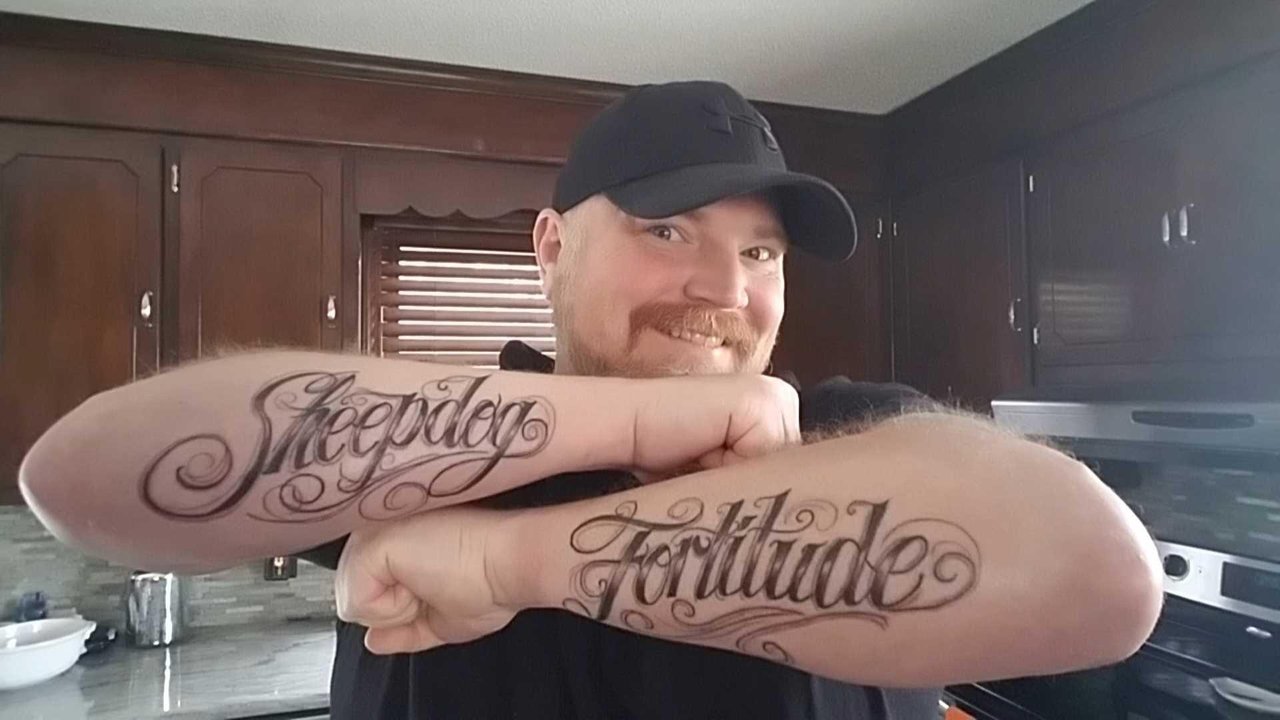 I wanted two words that described me and something that I was passionate about. I won't go in to my background in this post but I have several articles here that goes in to great detail. I decided on the words Fortitude and Sheepdog.
Urban dictionary~Sheepdog
"Certain special people, who watch over the rest of the people. The rest are called sheep. Sheepdogs prevent the 'wolves' or bad people/things from hurting the sheep. Sheepdogs understand violence is sometimes necessary in order to protect the sheep. The sheep really don't like the sheepdog. Sheep prefer to go along their merry way, oblivious to the perils of life. Sheep tolerate sheepdogs' existance in order to keep the wolves away."
Fortitude:
"Strength of mind that enables a person to encounter danger or bear pain or adversity with courage."
I'm extremely pleased with how they turned out. I know many people are very opinionated about tattoos and that's cool, they're not for everyone.
I appreciate everyone that takes a peek at my post, have a great day!