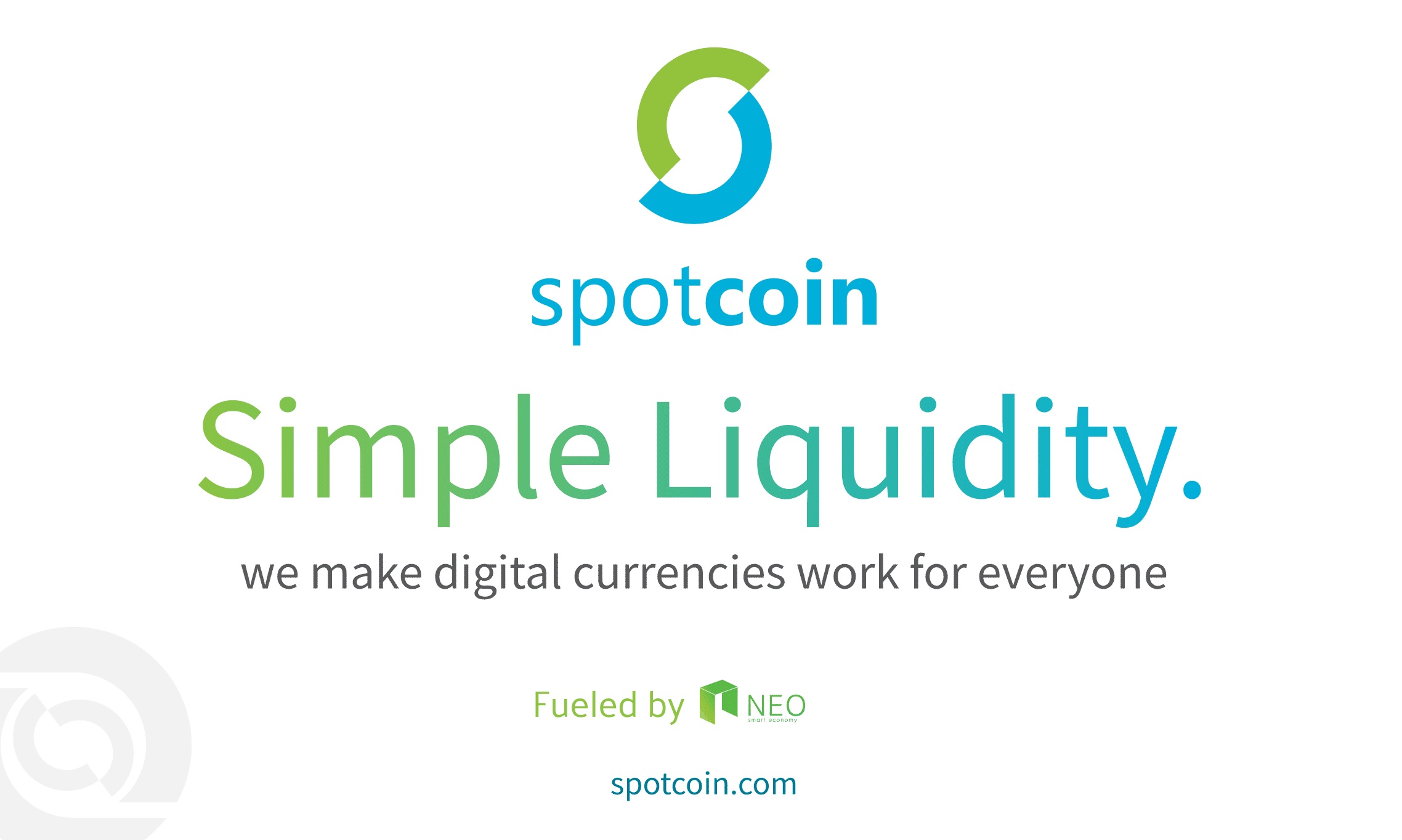 Spotcoin: ICO
Is an exchange built on the Neo blockchain, based in Georgia. The digital asset exchange will focus on a user friendly interface providing fiat currency trading pairs with 4 digital currencies: GAS, Bitcoin, Ethereum and SIB. Spotcoin also will be engaged in mining operations, education and a retail payment gateway.
Distribution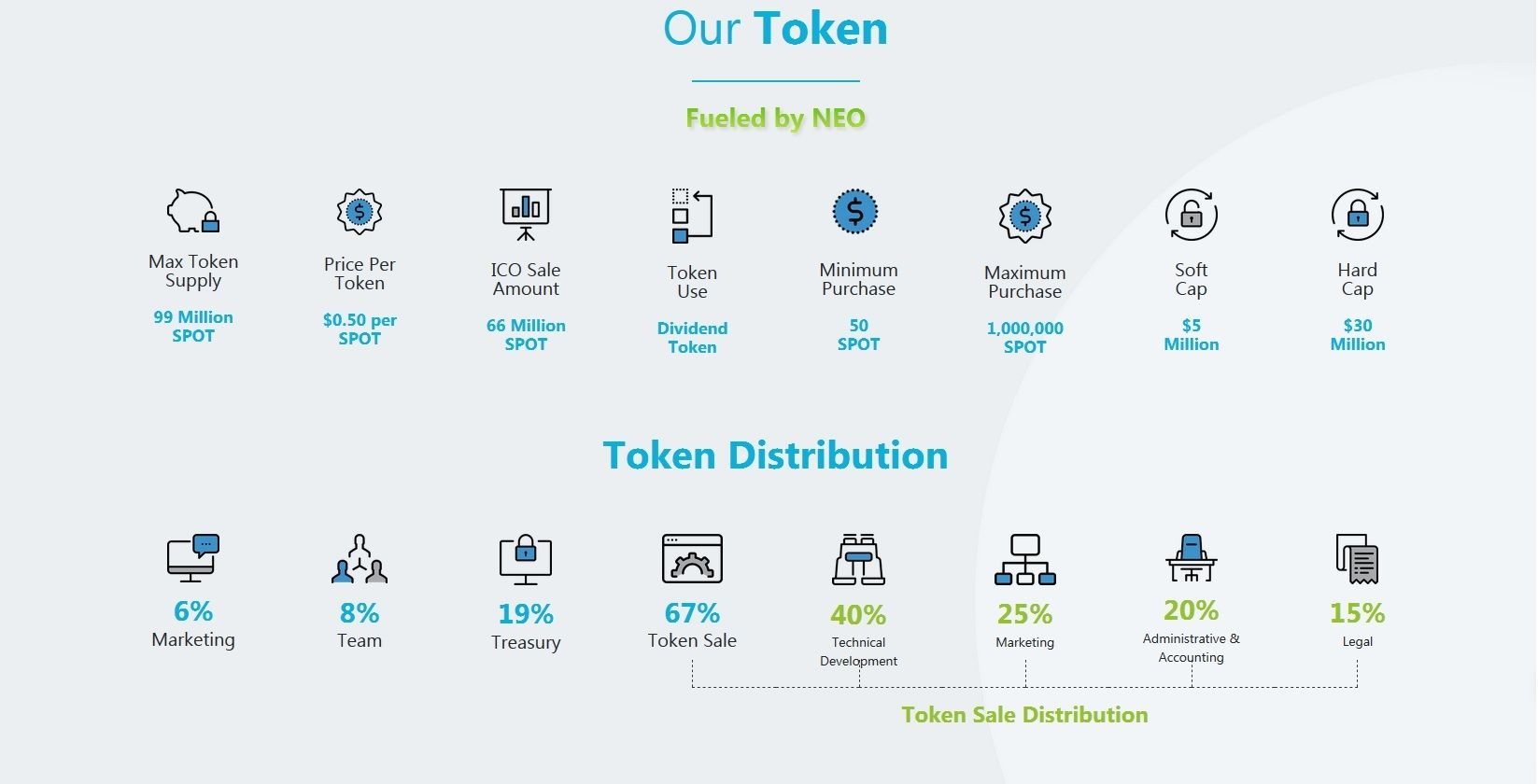 Retail payments
Spotcoin will have a widget, an API and app-based digital wallets that will enable fast, low cost and secure point of sale transactions called Spot-Pay. This will integrate with Spotcoin to provide instant payouts in the retailers desired fiat currency, this will be done all in-house.
Mining
Spotcoin is building a 1.1 mega watt mining facility that will be using environmentally friendly energy from a hydroelectric power station salable to 25 mega watts. The new facility will have 4500 GPU miners with additional capacity of 4,500 units on behalf of clients.
Education
Spotcoin will be building vocational/ technical colleges that is recognized by the Georgian Ministry of Education to research and help address the shortage of blockchain developers. They are already offering two courses, Cryptocurrency 101 and the Mergelyan Club series on blockchain digital assets.
Token Use Case
Spot token holders will get a weekly dividend of 51% of the total fees generated by the exchange and will also be entitled to a 12% dividend from the profits of Spotcoin's mining, OTC and Spotpay payments businesses.
Road Map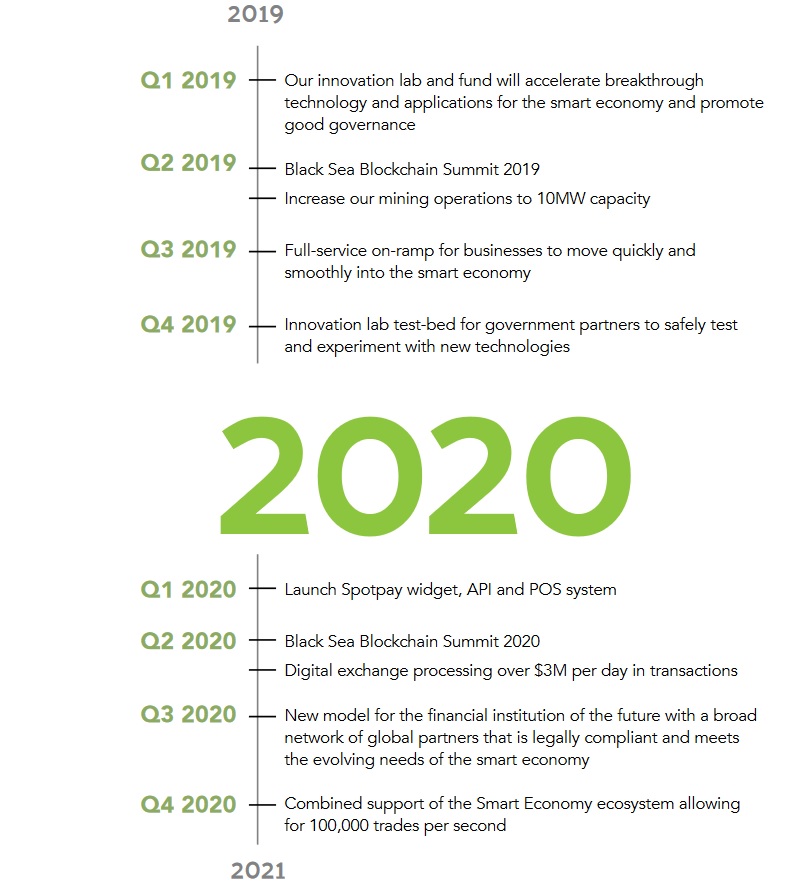 ICO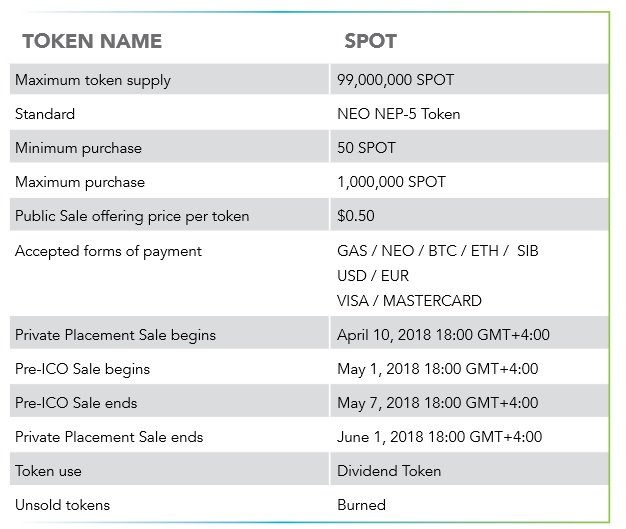 Locked for 12 Months
Conclusion
This does sound good i like the fact that the tokens are similar to security tokens that pay dividends. Its similar to kucoin but they have extra businesses to also profit from. The education business is interesting as education is in high demand and highly profitable atm. I dont like the retail payment idea, everyone has this idea but know one is doing it. Its a good project im not investing personally i have all the coins i want atm.
ICO out Now
https://www.spotcoin.com/ref/d1d83792-4d18-11e8-86f7-06de39ffb344
For more Reviews visit
https://www.satoshiscoop.com/
This is not professional financial advice please do your own research before making any investments.