To my dear Team Australians,
It has been a truly emotional week.
The number of posts and replies this week, confessing an immense love and pride for TEAM AUSTRALIA has been truly remarkable... and heartwarming.
And it is not only current members either - Steemians outside our team looking in with admiration of what we are all achieving together.
A new member @loyalty1738, referred to us by our Executive Manager of Youth Development @crypticus asked me:
"SirKnight, what does it mean to be a member of Team Australia"
To avoid having to think about a response, I gave a brief, yet characteristically witty...
"@loyalty1738, that is a very good question... and I eagerly await your answer."
However, seeing we are in the spirit of 'emotional out-pouring' - I thought I might share some of my own.
What is 'Team Australia'?
'Team Australia' was in essence designed as a way of uniting like minded people, generally from a common place, to a single tag with the view to increasing the pool of STEEM that all in the group would share - simple and direct.
If you were like me before 'Team Australia', you might have beenwondering aimlessly around STEEMIT, trying to earn a few bucks here and there, make some contacts and maybe trying to sneak a post or two onto 'introduceyourself' so it would be noticed.
'Team Australia' became the way to be noticed through association. A way to gain that friendly audience which would direct up-votes your way.
And yet in such a small time it has become so much more than this!
Whilst I might have conceived 'Team Australia', @ausbitbank (Adam) has always been the engine behind it. He was the one bringing in great amounts of STEEM to us in those early days.
He didn't have to... Adam has plenty of terrific projects on the go. Adam has invested is personal STEEM and plenty of his time into @centerlink and @teamaustralia - to reward our posts and help us to grow. Adam and partner @krystle have a true passion for Steemit, their two children and ultimately AUSTRALIA.
We have had other help along the way. Self-made Steemit Millionaire @trafalgar has helped out and now @crypto-investor is sending quite a bit of STEEM our way too. Please be sure to up-vote and resteem Ted's posts in return. I do not believe that Ted is getting anywhere near the reward that he should be for his high quality contributions to STEEMIT.
There is someone else I have eluded to in the past - a whale who wished to remain anonymous. So I now call him 'Handsome Stranger'. He is here supporting us in the background - not because he is Australian and not because he is particularly passionate about Australia. 'Handsome Stranger' believes our team to be a 'fair and honest' cooperative which genuinely operates for the benefit of the minnow members involved and in turn will encourage a rapid growth of the entire STEEMIT blockchain. From what I am seeing, I believe he is right.
Adam exclaimed the other day:
"OMG, newbies are now posting '#introduceyourself' posts straight to #teamaustralia."
Newcomers are quickly recognising the benefit of joining our wonderful team and want to be a part of the comradery we share.
TEAM AUSTRALIA is now much more than a simple meeting place and it is bigger than any one of us.
TEAM AUSTRALIA is uniting many of us in ways that we probably never thought possible.
TEAM AUSTRALIA bringing out absolute best in us! Just look at what our 3 Executive Managers of Marketing: @bearone; @marcfrvncis; and, @pvtrickheaton are producing. Fantastic stuff!
What is TEAM AUSTRALIA to me now?
TEAM AUSTRALIA is now a 'way of life!'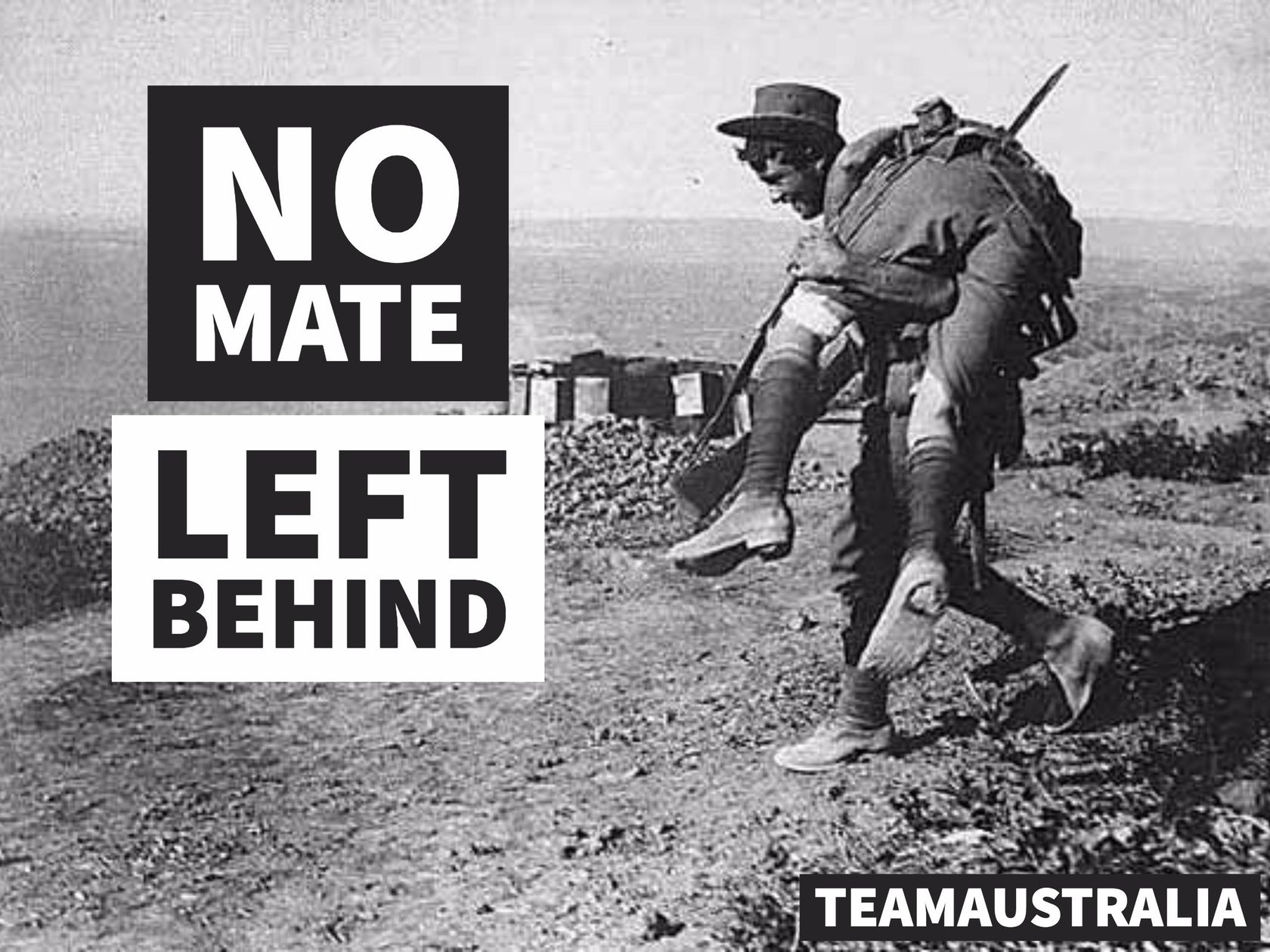 Executive Appointments
I am very, very pleased to say that we have a few more executive appointments to make tonight.
Executive Manager Member Recruitment
The first one will come as no surprise to most of you who have been on STEEMIT today / yesterday.
A few days back I announced that I needed to find someone who could take over the Member Recruitment side of Team Australia. I could no longer manage all the new member 'expressions of interest'. I had two choices:
Accept everyone - and lose the personal touch which has created a tough bond among our team.
Delegate to someone else to do the recruiting... but how would they be paid?
I thought - what if we had an Executive Manager for Member Recruitment who could write interesting introductions for the new members and welcoming them to the team - this way earning some STEEM for themselves in the process...
...And stone the flaming crows, I wake up this morning to this masterpiece by @choogirl - an Aussie expat currently living in the Panama.
https://steemit.com/teamaustralia/@choogirl/team-australia-new-recruits-update-21-06-17
I could have cried - it was perfect! And the team appreciated the work that went into it and it is now worth more than $100.
So by the power vested in me, I decree that @choogirl is the new Executive Manager of Member Recruitment and so we do not dilute her rewards - there shall only be one!
Henceforth all new member inquiries and expressions of interest should be directed to @choogirl.
Executive Manager Photography
There is one among us who excels in the field of photography. By now you all would have seen his work even though you may not know too much more about him.
I was fortunate enough to have fallen in with @tomekkk early on in my Steemit days and have keep him pretty close ever since. I once asked him how his interest in photography arose. His response was this:
"When I was a kid I always wanted to operate a movie camera and make a movie, so my parents got me a polaroid camera for Christmas that could record video and take photos. As I grew older I noticed that taking photos is more fun and fulfilling. If you take a good enough photo you can print it off to a canvas and hang it on your wall. A video will just collect dust"
There would be few more suitable to head up our photography department than Tom, our team's Polish Ambassador living in Melbourne.
This waterfall shot from Great Otway National Park is Tom's latest post. Be sure to check it out.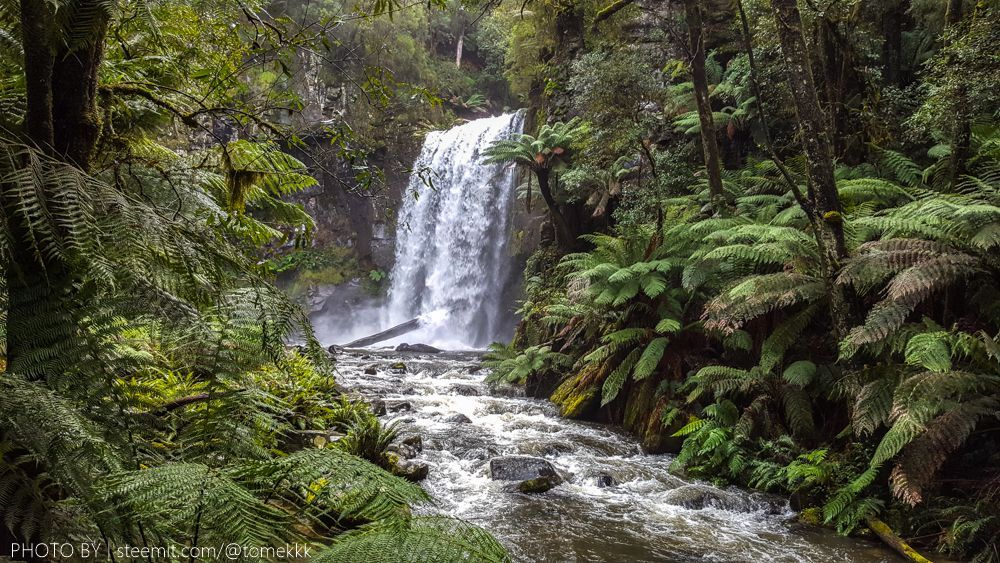 https://steemit.com/photography/@tomekkk/hopetoun-falls-vicotria-australia
Executive Manager Geography and History
I fear no introduction will do this man justice. He writes with a passion I have seldom seen about such a vast range of topics. One day he will describe ANZAC experiences on the Kokoda Trail and the next it will be a historical report on the brutal history of Port Arthur. And his reports simply captivate: whether it is about a jar of Vegemite or a camper trailer.
@galenkp is a keeper and I want to make sure we do. As such he is officially promoted to Executive Manager Geography & History - with another very important role in mind. To be announced in the coming days.
STEEM WARS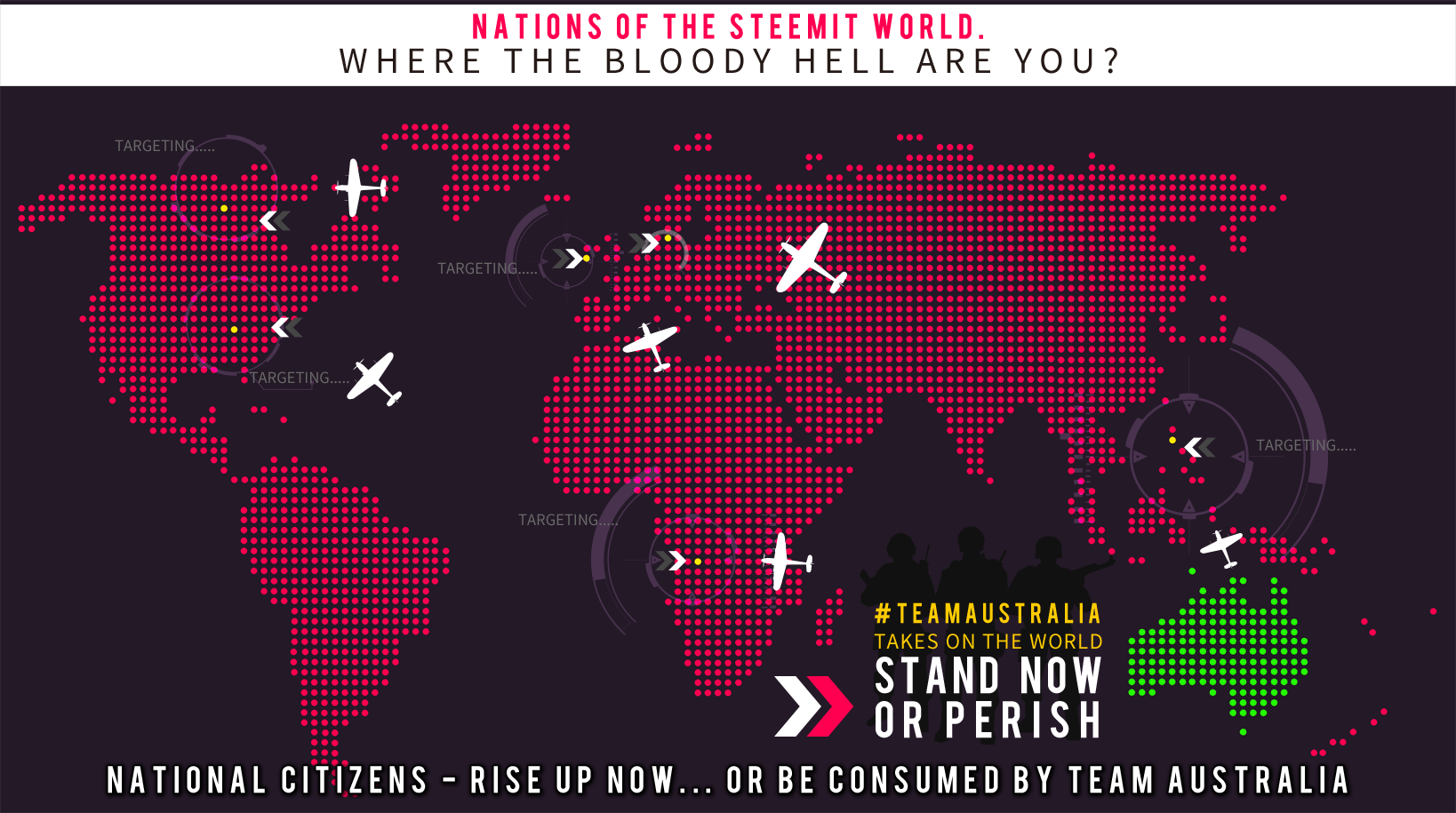 Only 8 days to go!
https://steemit.com/steemwars/@sirknight/official-submission-to-steemit-australia-and-the-world-are-at-war
More on 'STEEM WARS' in the coming days!
I am... SirKnight!