---
Nr.1: Fractal Design Core 500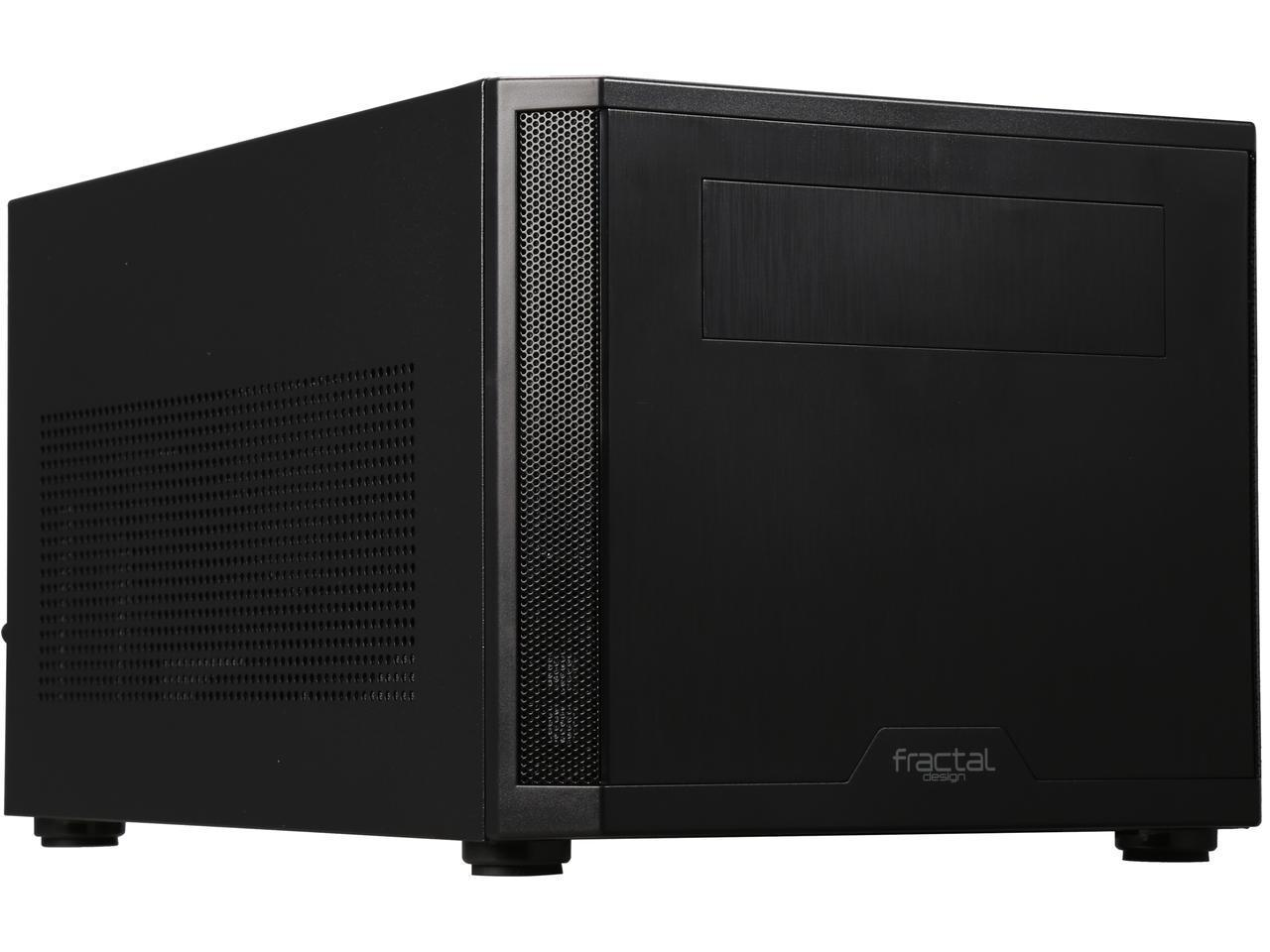 The Fractal Design Core 500 is the perfect PC case for those looking for a small, compact chassis that lets you build your computer without compromising on component selection. It comes with one Silent Series R3 140mm fan which offers great cooling from the get go and for those who wish to expand their cooling ability there is room for an additional two 140mm fans, water cooling radiators up to 280mm or air coolers up to 170mm in height. Additionally, with minimal compromise, the Core 500 can fit one ODD bay, three 3.5" drives and three 2.5" drives, allowing you to use every last square millimetre of this compact, 19.5 litre case.
Where to buy: https://www.newegg.com/global/au/Product/Product.aspx?Item=N82E16811352060
---
Nr.2: CoolerMaster Elite 130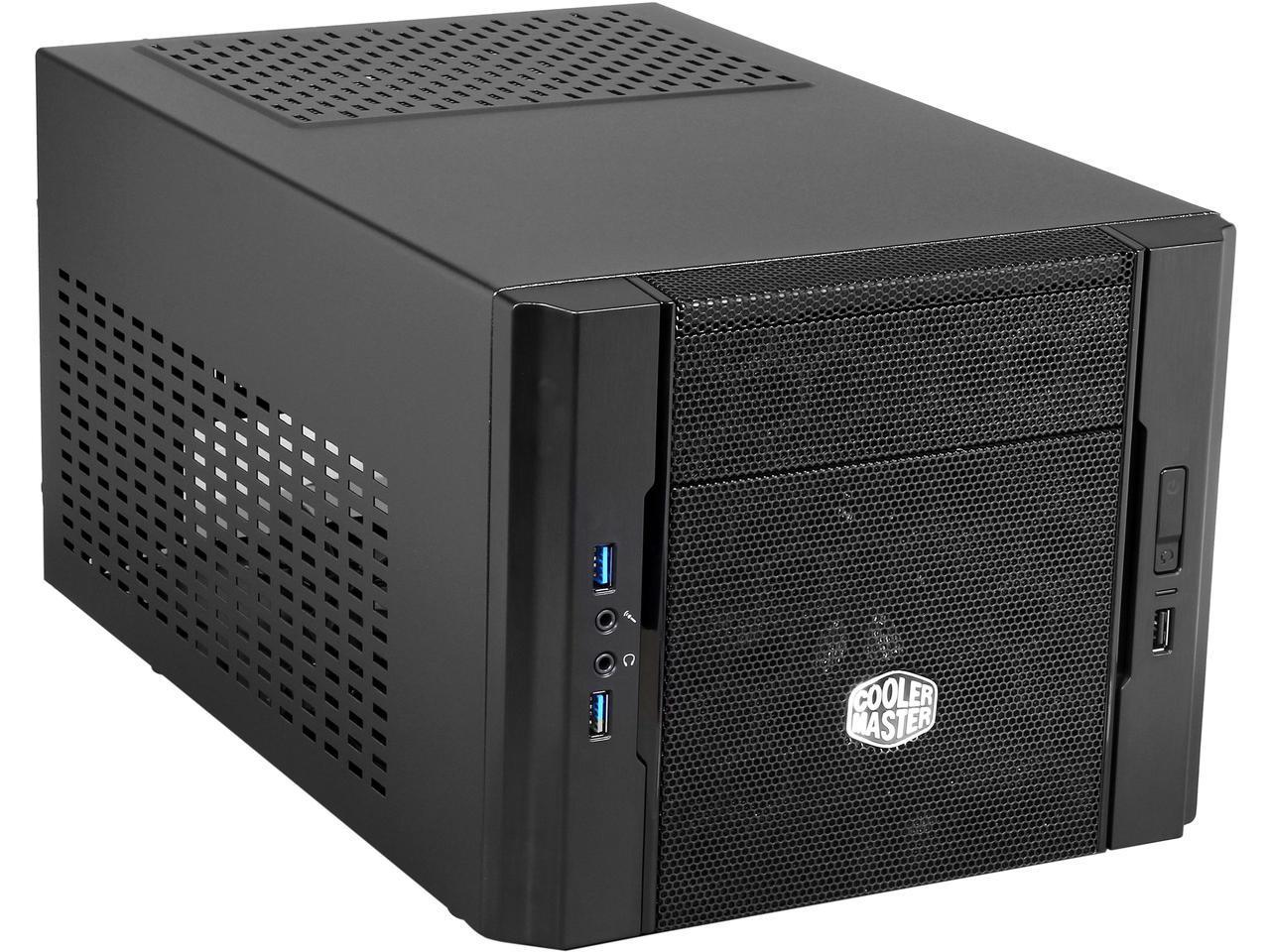 The CoolerMaster Elite 130 is an ultra compact case with support for full size high end desktop components. It can accommodate even the largest high end graphics cards, a 5.25" optical drive and up to 3 HDDs and 4 SSDs. You can even install a 120mm radiator in the front for extreme cooling. Thanks to a smart airflow system featuring 2 fans and the full mesh front panel it manages to still keep the system extremely cool.
Where to buy: https://www.newegg.com/global/au/Product/Product.aspx?Item=N82E16811119286&cm_re=CoolerMaster_Elite_130_Mini_ITX_Case
---
Nr.3: Thermaltake Core V1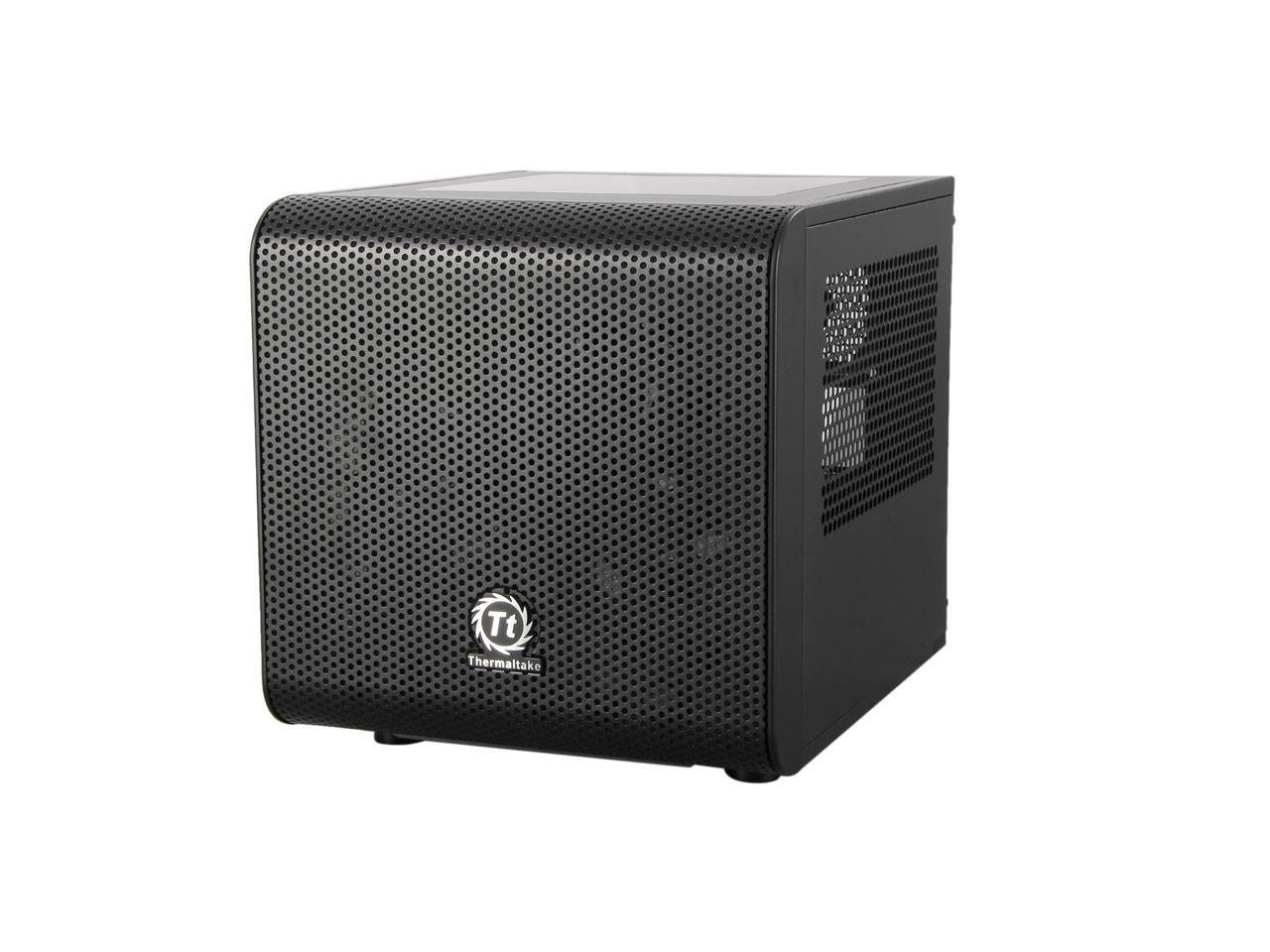 The Thermaltake Black Core V1 is a small ITX based chassis with a 200mm fan in the front panel. Smart interchangeable side panels allow users to flip it accordingly to showcase either for superior liquid cooling or superb airflow, which allows you to make your own personal setup. The black core V1 supports radiators up to 140mm, CPU coolers 140mm in height and graphics cards up to 285mm in length.
---
Nr.4 Cougar QBX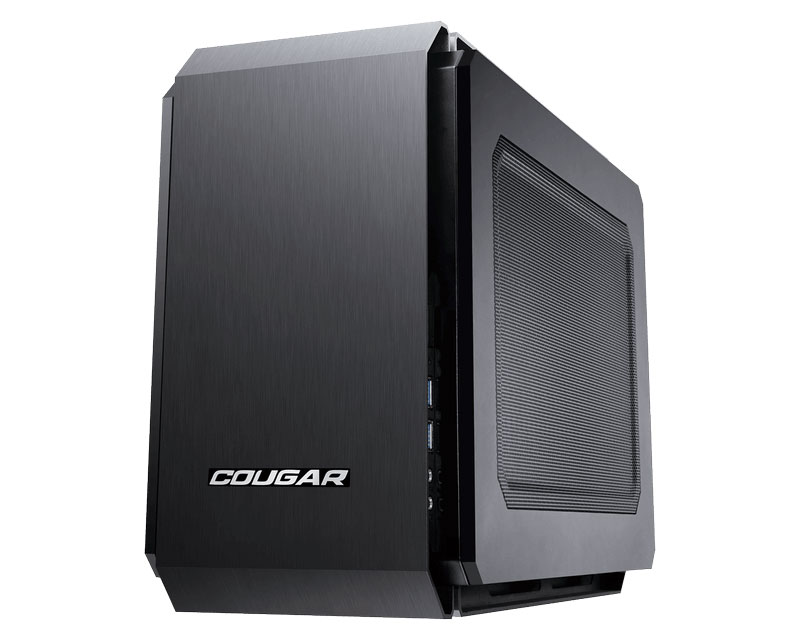 The Cougar QBX is an ultra-compact Mini ITX case that allows the installation of up to 7 fans, up to 4 SSDs and a slim optical disc drive bay. It features support for graphics cards up to 350mm, PS2 ATX power supply units up to 140mm deep and is compatible with watercooling systems with radiators up to 240mm. Ideal for creating a small scale gaming build with some serious power.
Where to buy: https://www.pccasegear.com/products/32048/cougar-qbx-black-mini-itx-case
---
Nr.5 SilverStone Sugo Series SG13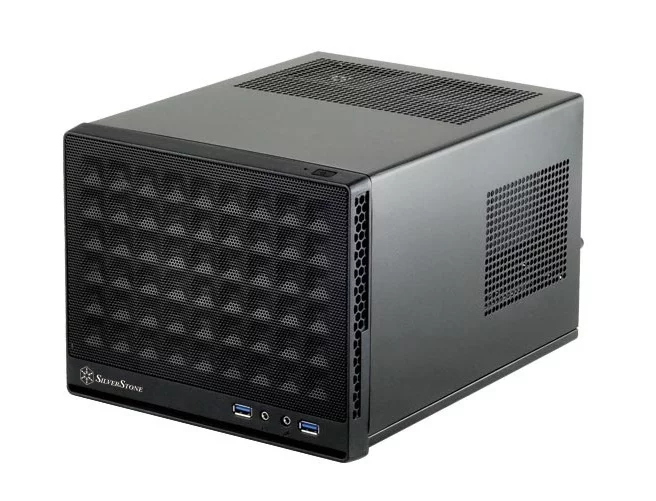 The SilverStone SG13 is a newly evolved design that aims to satisfy every type of computer user. At only 11.5 litres in size, it has suitably small statue for easily integrating into numerous computing environments and will comfortably fit many standard components for general purpose or office builds. For enthusiasts and in keeping with Sugo series' famed tradition, the SG13's ability to fit a 10.5in long expansion card, a standard ATX power supply, and an all-in-one liquid cooler in either 120mm or 140mm size will help produce amazingly small and powerful systems.
Where to buy: https://www.pccasegear.com/products/30715/silverstone-sugo-series-sg13-small-form-factor-chassis
---
Sources:
YouTube
Pccasegear
---