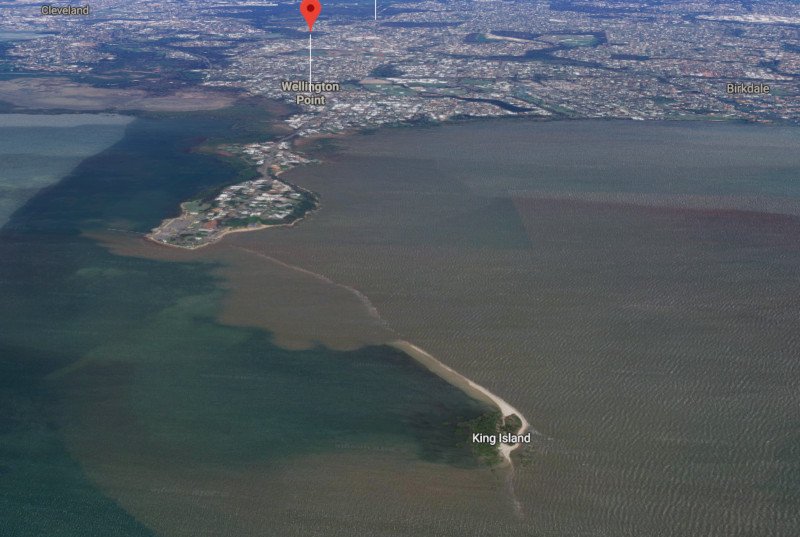 King Island is labeled in this 3D aerial view , with the tip of the mainland just visible at the bottom. When this image was made it must have been close to high tide as the sand bar joining the island to the mainland is mostly submerged. Imagery ©2018 Google, Data SIO, NOAA, US Navy, NGA, GEBCO, Landsat/Copernicus, Map Data ©2018 Google
Having lived in the Redlands region of Brisbane, Australia, for more years than I care to admit and I have been guilty of not visiting some of the interesting sights the Redlands has to offer. One of those sights is King Island, an small island in Moreton Bay that you can walk to when the tide is low. A couple of days ago my daughters and I ventured out to the island on foot, courtesy of the sandbar that joins the island to the mainland. The surrounding mudflats plays host to a great variety of marine life.
Here is a photo montage of our walk out to King Island.
First up is the view near the start of the sandbar looking towards the island. This was taken with an 8mm fisheye lens and the Oly OMD EM1mk2, but "de-fished" to show a slightly more natural view.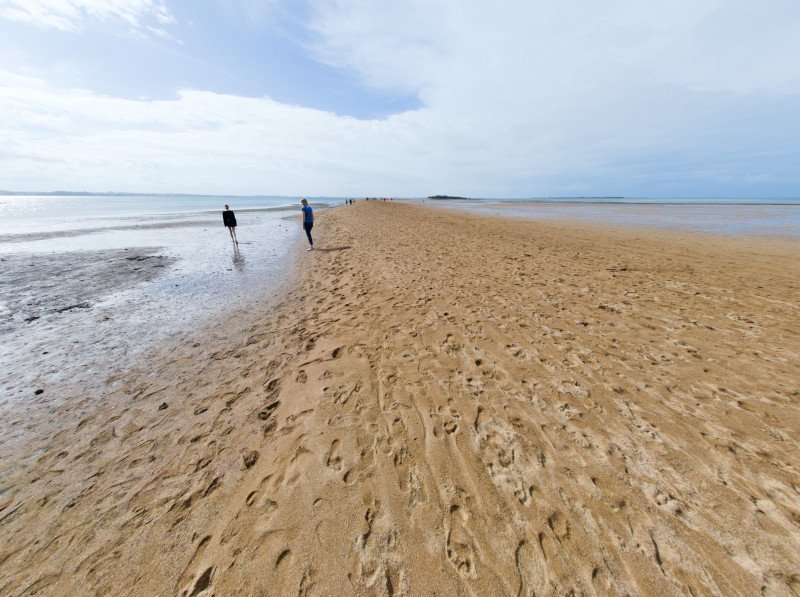 Along the western edge of the sandbar are mudflats which are home to countless crabs and mollusks. I thought the image straight out of the fisheye lens made for an interesting effect. However, most of the crabs had retreated to their burrows because of my presence.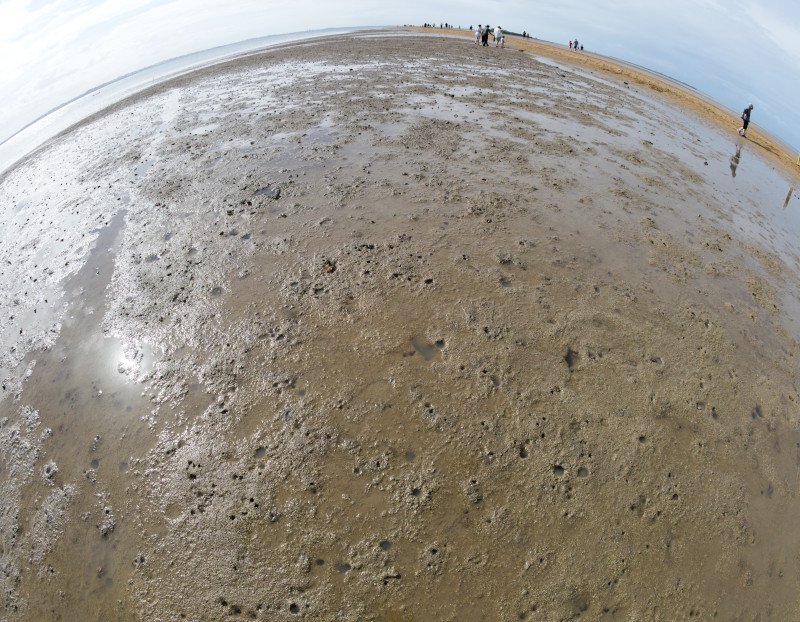 To get the crabs to return to the surface I had to stand my distance, and use a telephoto. Here are some images made at 300mm focal length (600mm full frame equivalent).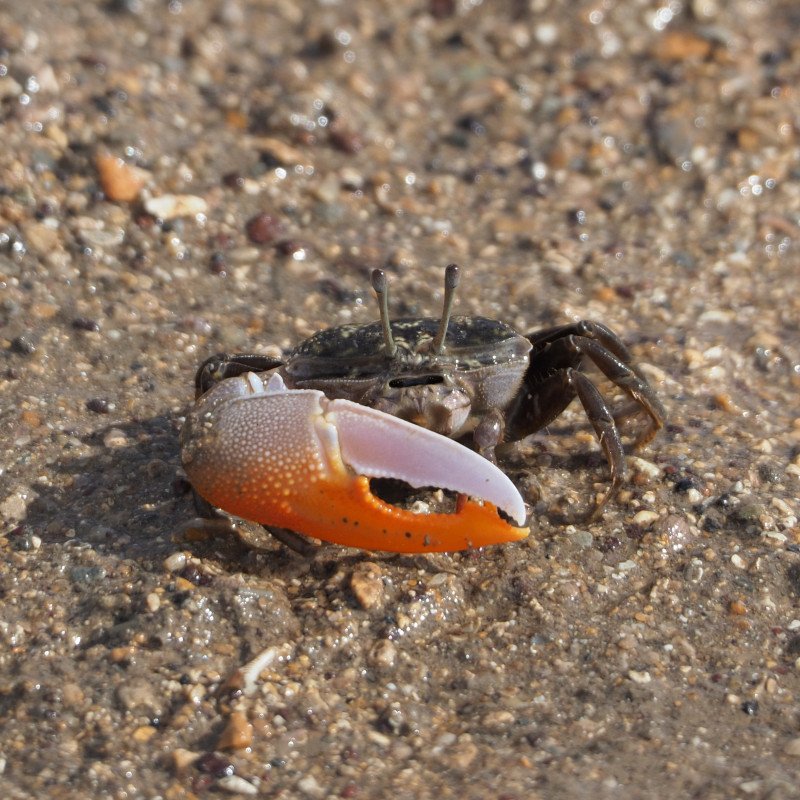 More crab shennagins.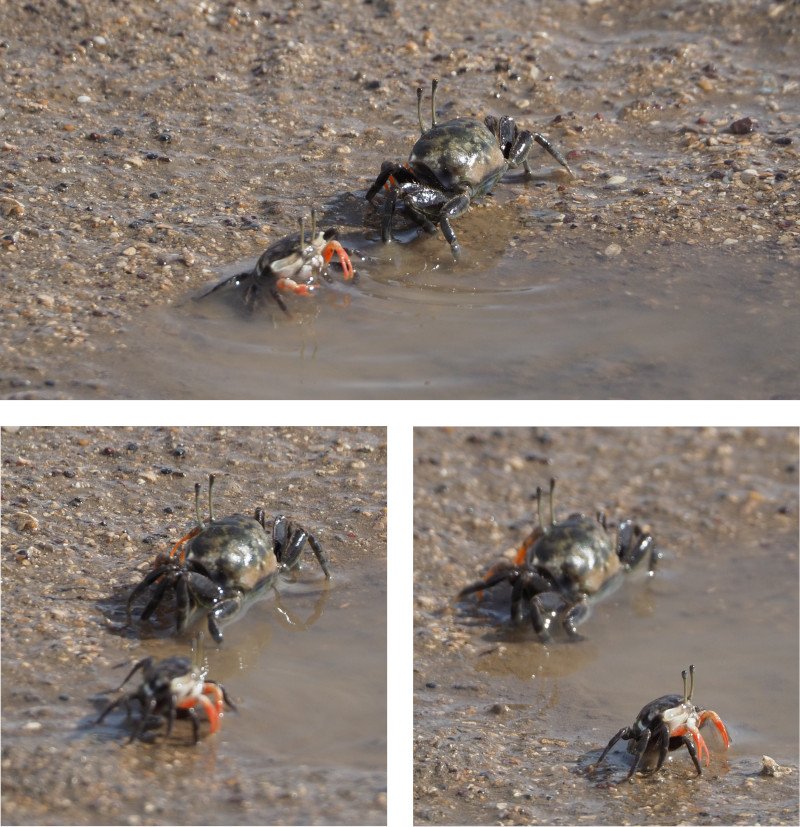 On the eastern flank of the sandbar there also mud flats but with entirely different character. Of most interest are the many coral skeletons and shells that have been washed ashore. Here is the skeleton of what I believe to be blastomussa wellsi coral. I kind of like the effect of the fisheye lens which also allows you to frame the entire surrounding environment while still getting close to the subject.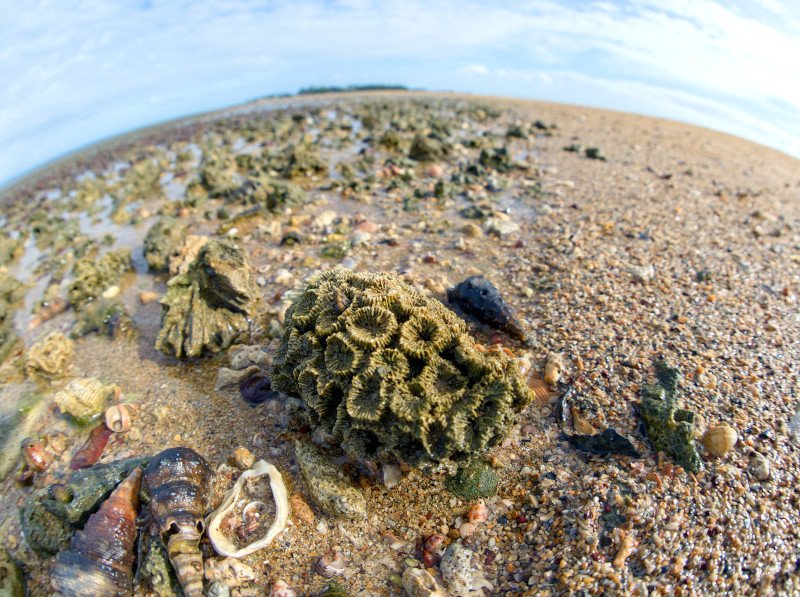 The next view shows the sandbar itself with walkers. In the distant background is the Port of Brisbane with it's port handling facilities.

Here is the island itself looking back to the mainland. According to the information board located on the island a family once lived here in the 1930's, with the father commuting to work each day across the sandbar!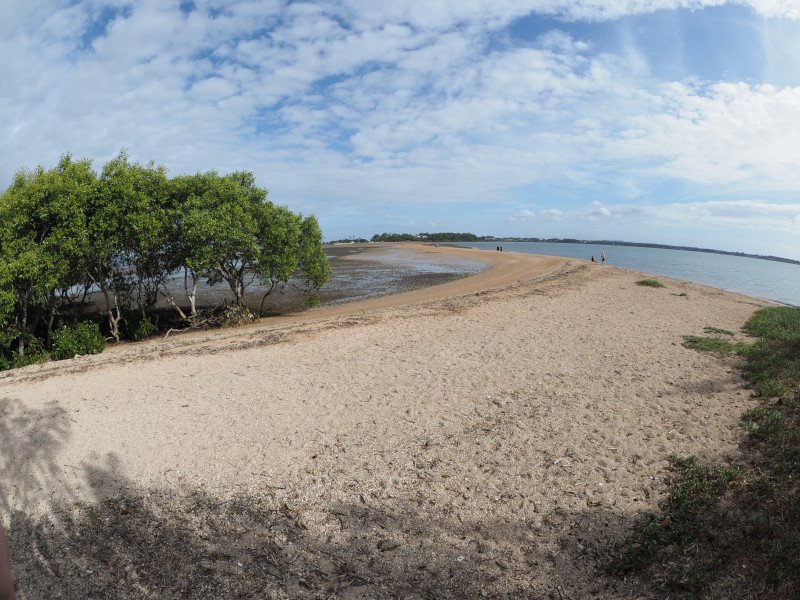 I know this was not my usual astronomy content, but I hope you all enjoyed this travel/photo post regardless :)