花了4個小時解釋Steem和區塊鏈技術理論。
Took 4 hours to explain Steem and block chain technologies.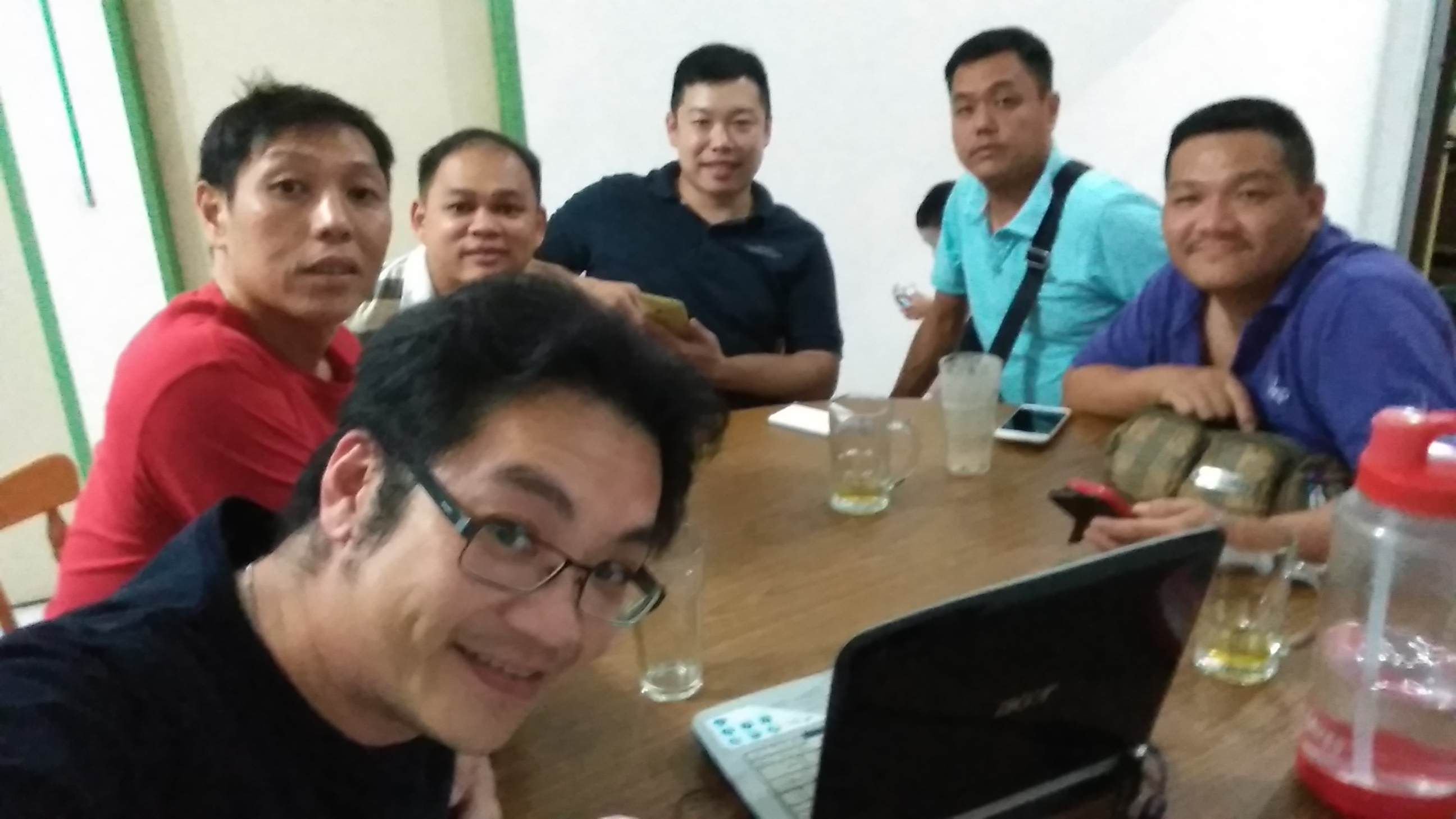 目前大夥都已經有了概念。整晚都在努力註冊,有些還忘記了電郵地址。沒辦法,畢竟生活上的大不同另大家都走入了自己的世界而忘記了科學的發達與進步。其中昨天提起的劉先生 @joeliew 已經成功註冊,只可惜 tagging 用錯,沒能吸引到大家注意。圖中的這幾位中年危機可愛先生將會是整個97年畢業校友會發揚光大的支柱。期待發展至100人或以上。可惜,技術先鋒@chikedy 未能出席今晚的聚會,不然今晚的技術性研究肯定聲色高調。
So far, the whole committee team already have a basic understanding. Whole night has been busy with registration. Some, even forgotten. Their email address login. What choice do we have, as we dived into our daily work routine that has little to do with technologies, we tend to forget to update ourselves. Aforementioned, our pioneer officer Mr.Liew @joeliew had registered his account yesterday, and made his maiden post today. Sadly, he did not make use of proper tagging, hence lack of publicity. People in this picture are the main pillars of 97 graduates of Sam Tet alumni. Once they start to glow, we will be expecting 100 more bloggers around to fill us with quality content blogs. 1 thing we missed, @chikedy our technology officer wasn't able to attend has he had to ran back to KL due to other commitment. If not, he would be a big contributor in assisting the team to boost up to the next level by tonight itself.
Top left: @joeliew, biker, traveller 左起:劉先生,喜歡電單車,自由行
2nd:@hkit98, bakuteh shop owner 傑哥,肉骨茶店東主
3rd:@watersoo, photographer 蘇師傅,畫家/攝影師
4th:@yipyip282, police officer,owner of candy shop 潘老爺,警察,糖果店東主
5th: @samchong5967, truck driver 老亨,貨卡師傅
期待他們的分享
Looking forward on their sharing.
Friendly link to Mr.Liew test post before meeting starts
https://steemit.com/is/@joeliew/is-the-time-to-gathering