Currently Im in the saloon dye-ing my hair & doing mothing. Instead of just wasting my time just wait, I decide to write my blog.
本人在理发店染着头发又无所事事就开始写博客, 别浪费时间傻傻地等。
My first training soap finally came out 《2018 Dog Year Handmade Soap》
第一次训练班的肥皂终于出炉《2018年狗年手工皂》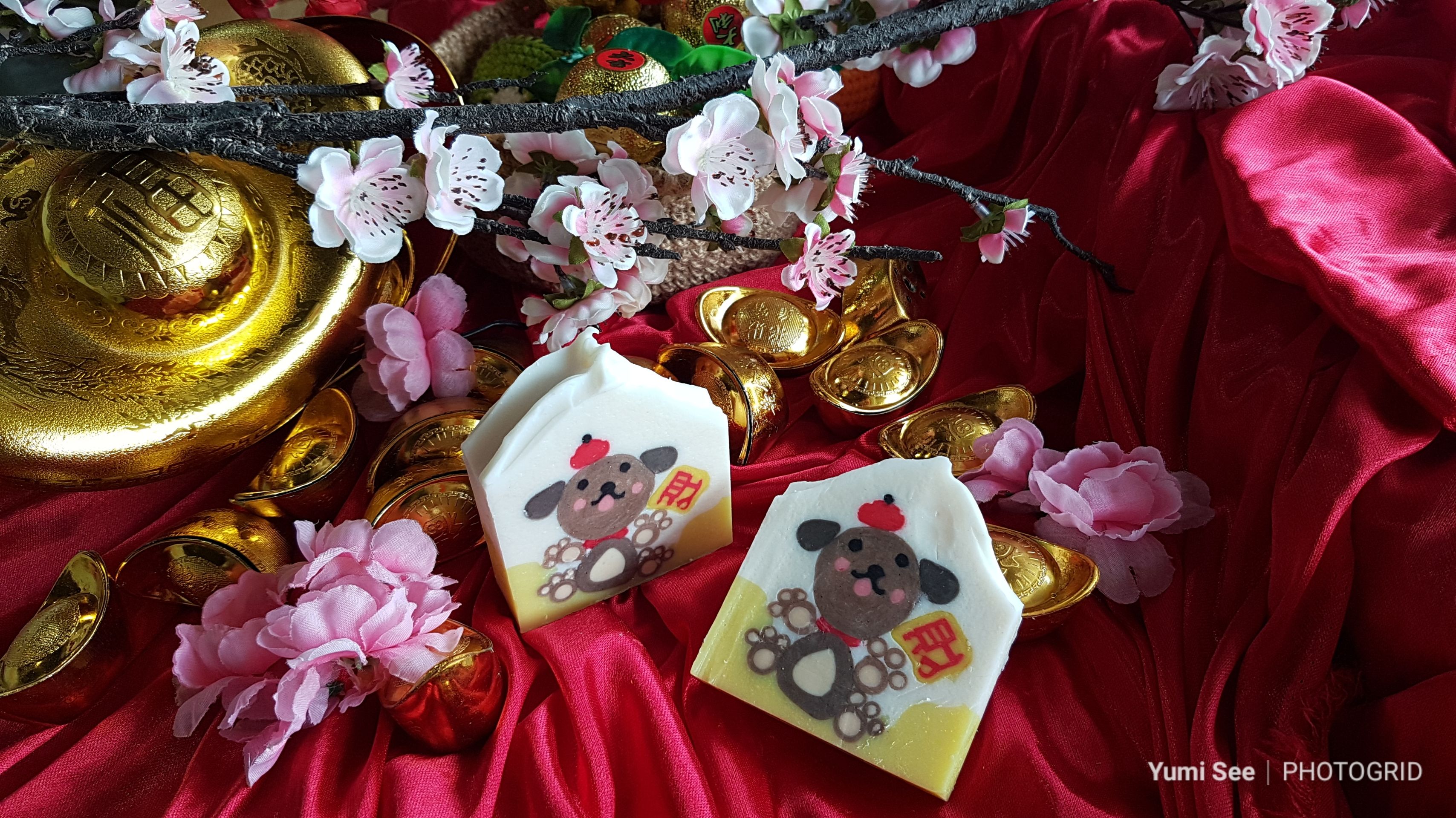 https://steemit.com/teammalaysia/@yumisee/surprise-gift-on-8-2-2018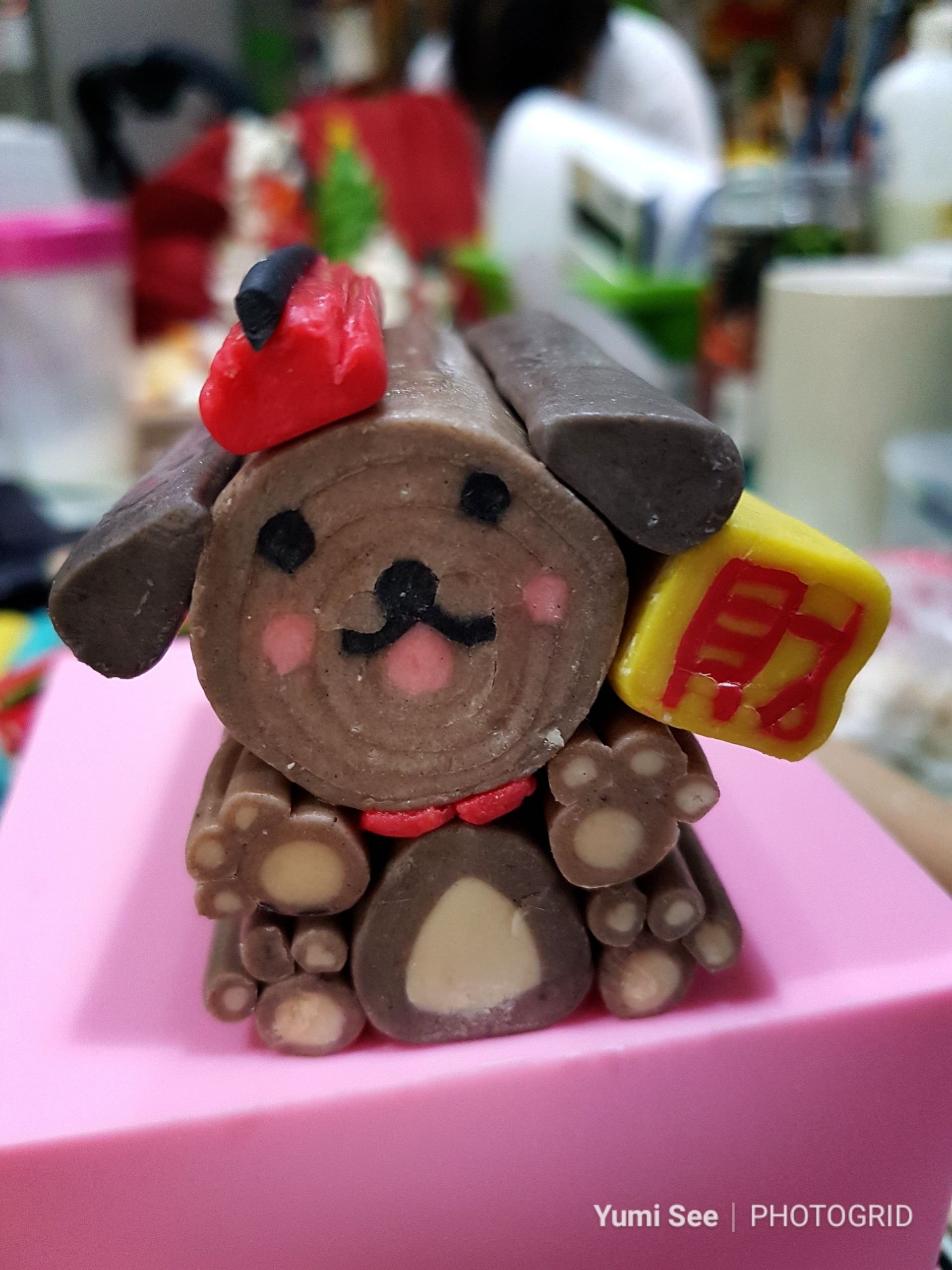 Above link is my previous blog about my clay soap dog which I have to insert in into the soap bar mould & cut it into slice.
以上的网站链接是本人之前所介绍的狗粘土皂后放入肥皂模具切成一片。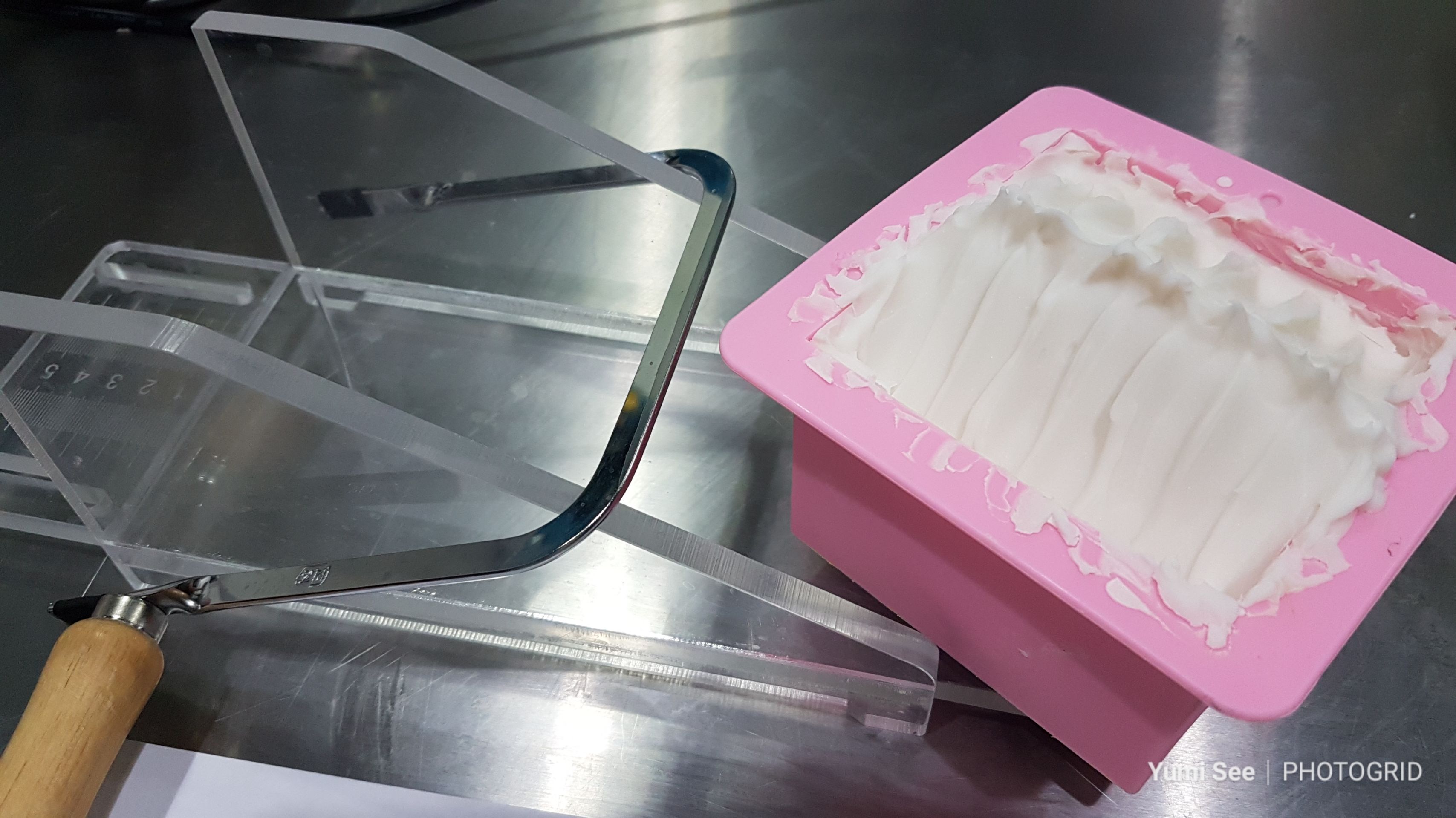 The clay soap dog had insert into the soap bar mould & filled up with cold process soap & leave it 24 hours before unmould & cut. Im using a soap cutter & line cutter to cut it into slice.
狗粘土皂放入肥皂模具再倒入冷制皂后等24小时硬后使用肥皂切割机将肥皂切成一片。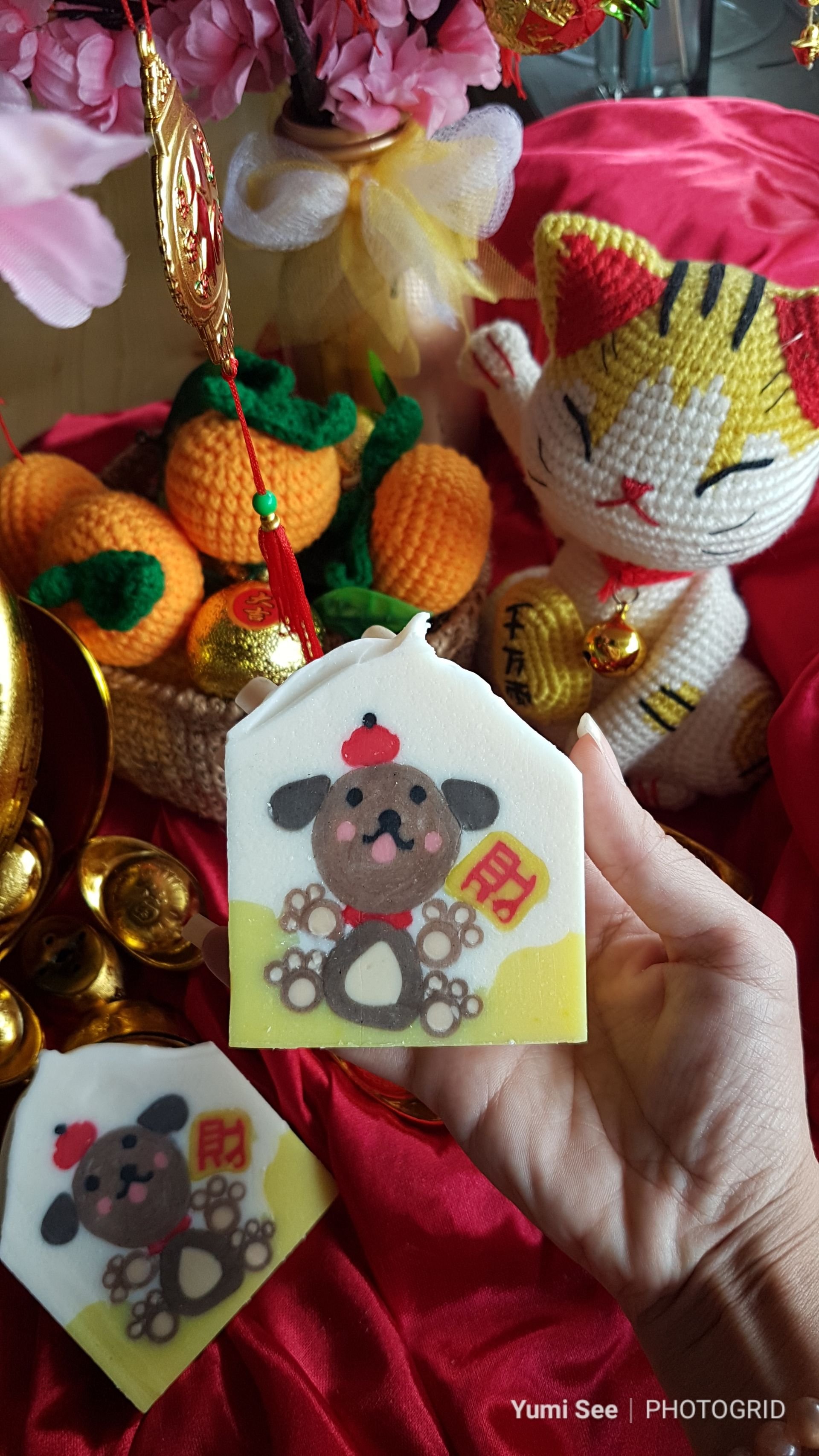 Im able to cut into 4 slices in 500grm soap, the size of the soap as big as my palm.
First time training, the soap clay dog seemed not so perfect but I still satisfied with it.
I will make it better next time.
500gm的肥皂可切成4片,肥皂大约和我手板一样大。虽然作品出来并不完美但也蛮满意的。我会努力做的更好。