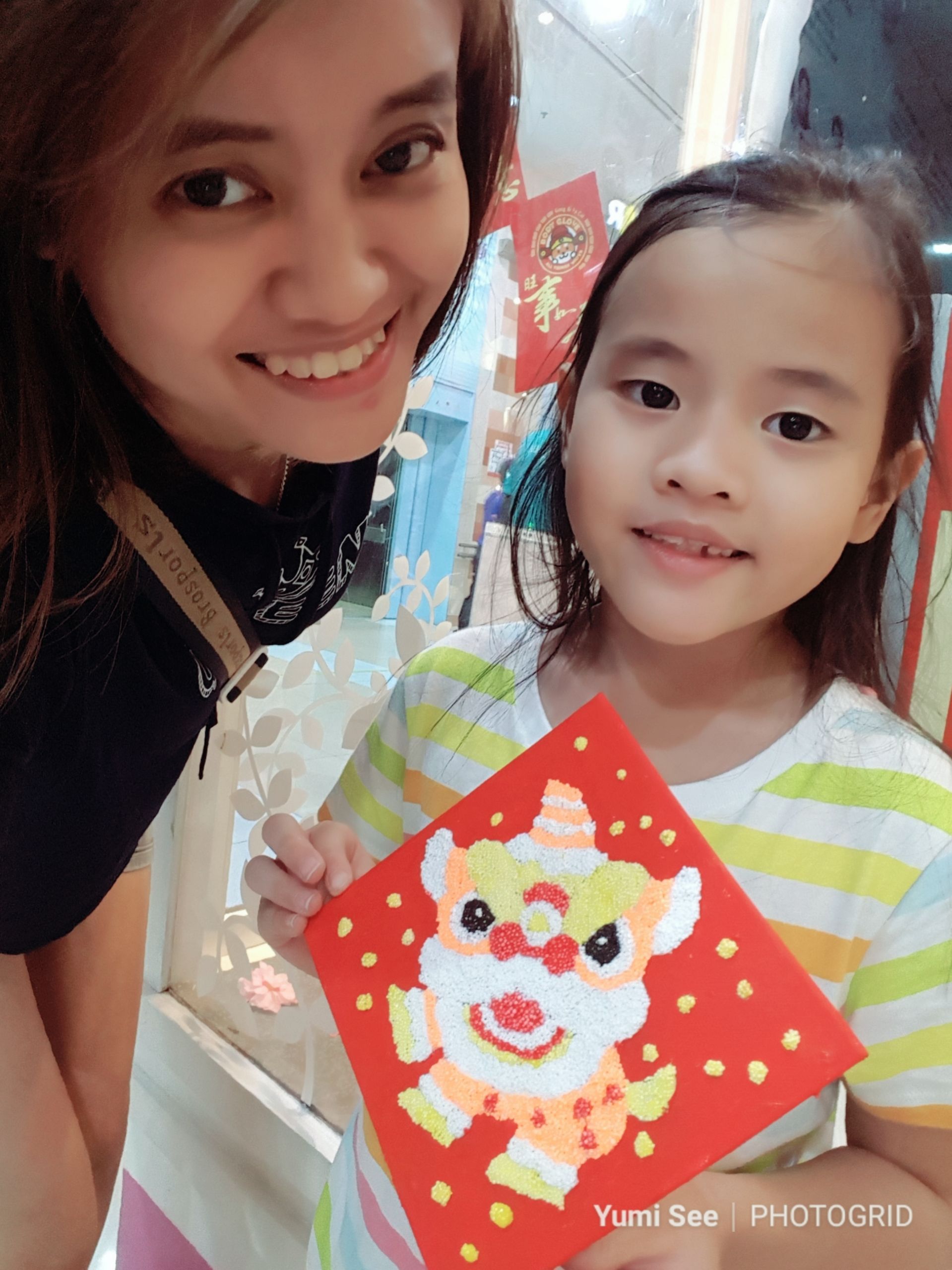 After visited Fo Guang Shan Dong Chan Si, we tried our luck to Carey Island for seafood but all closed. At the end we went to Jusco Bukit Tinggi Shopping Centre for Nandos as late lunch.
参观佛光山东禅寺后,决定尝试我们的运气到Carey岛吃海鲜可惜没营业。结果到Jusco Bukit Tinggi 广场的Nandos吃午餐。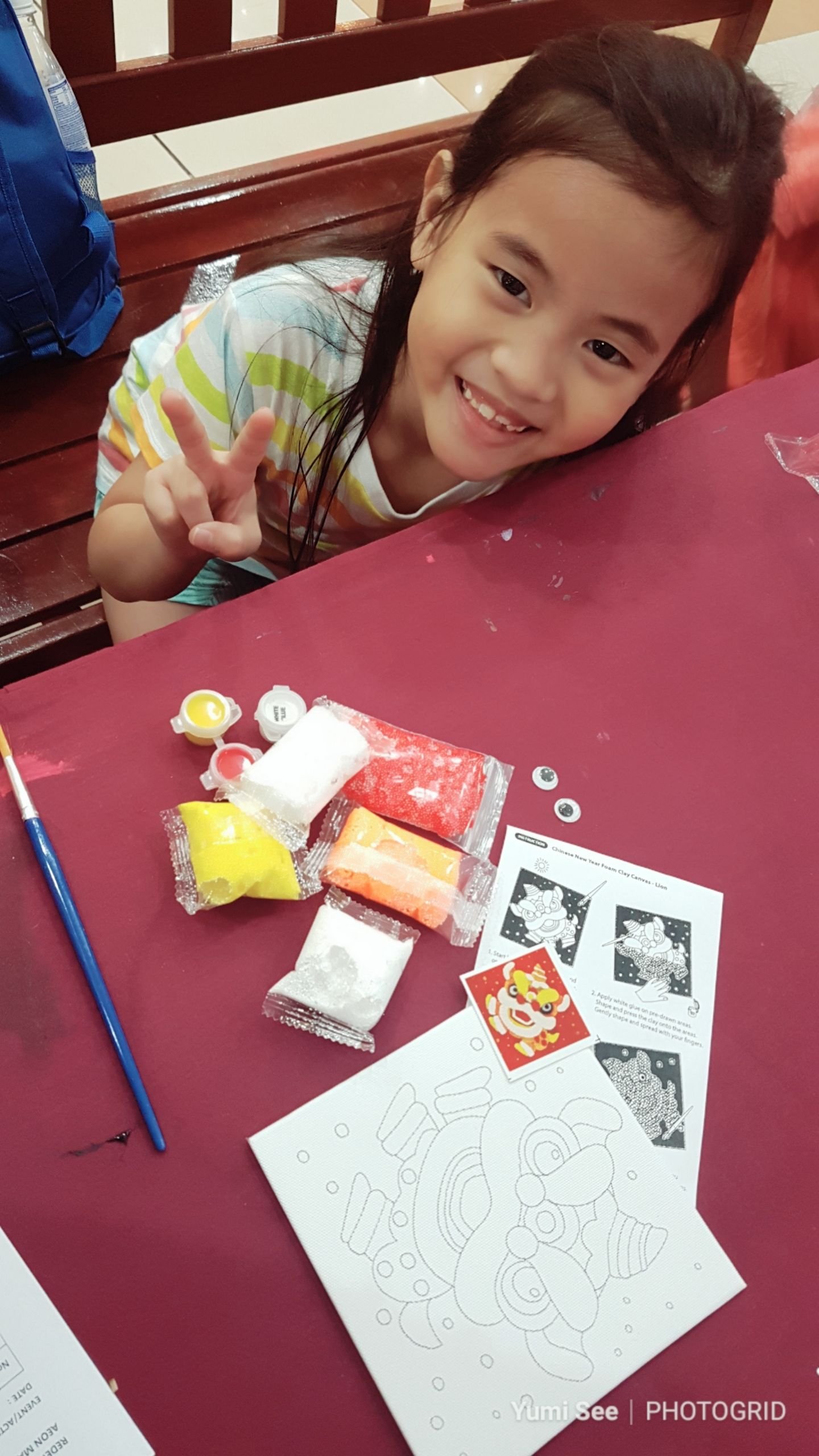 After lunch we supposed to go back home after the day trip to Fo Guang Shan was tired. We pass by a craft section with free craft for children to do Chinese New Year clay beads.
@r3aperz the Daddy so "pandai" showed our daughter Alyssa, she so excited & Im stucked there to do with her while he was window shopping with his aunt.
午餐后,一日游的佛光山觉得很疲惫想回家休息。经过一个专门孩子手工部做舞狮粘土珠子。
这位爸爸@r3aperz太"本领"就告诉我们的女儿Alyssa。她好兴奋结果我被卡在那儿陪他做而爸爸就与她的亲戚逛街。
This craft included a printed canvas, colored clay beads, colors, glue, googly eyes & a brush.
这门手工包括一副帆布画,颜色,胶水,摇摇眼睛和一只彩色笔。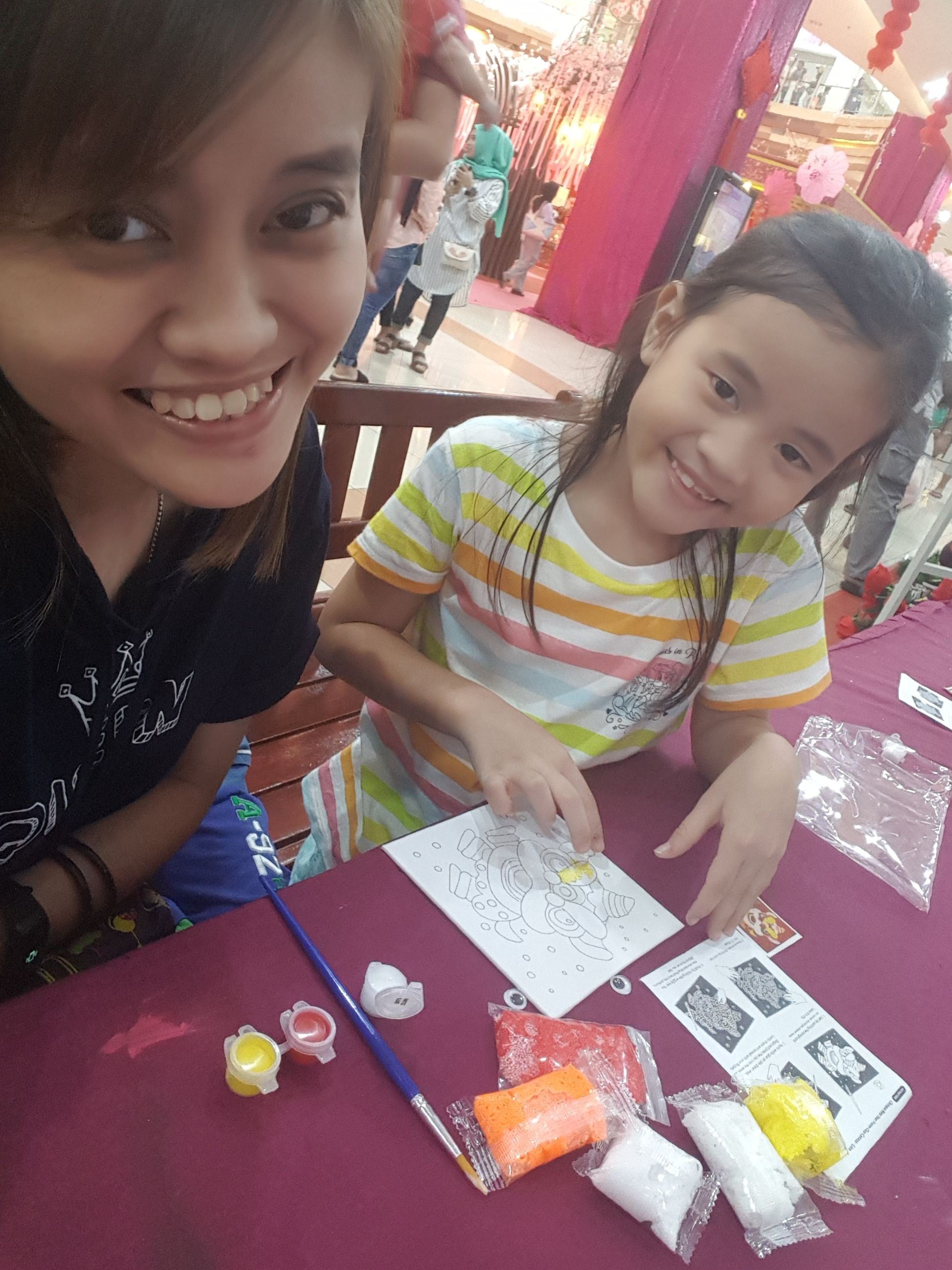 To not wasted the time, I guided & helped her to finish up the lion dance clay beads.
为了不浪费时间,我教和帮她完成这副舞狮粘土珠子。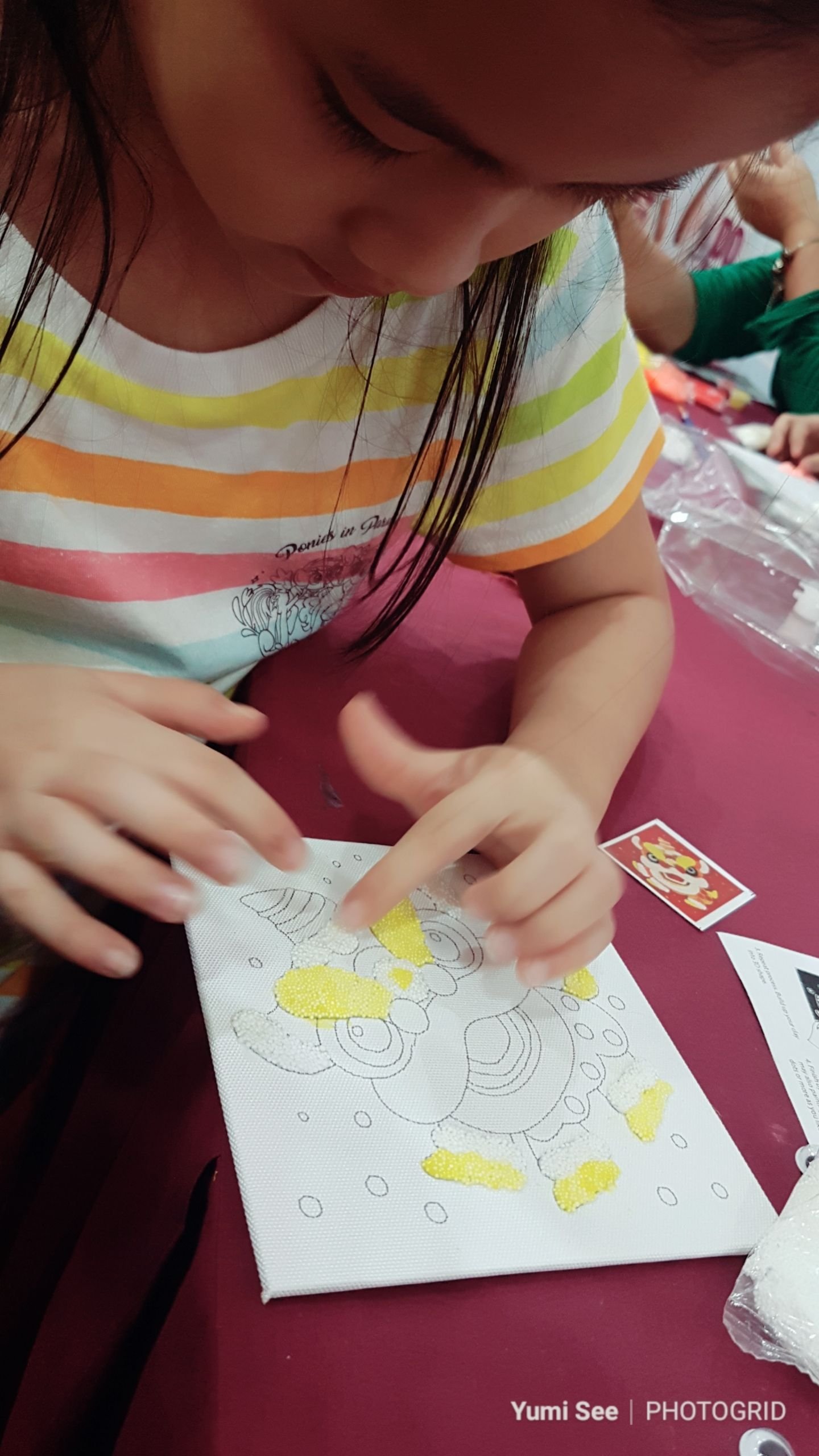 At first supposed to paint the background but only 1 paint brush available to put the glue & painting so we decided to put on the clay beads 1st. We put on the clay beads according as per sample.
She do not want the googly eyes coz she felt like a crazy lion dance so we ask for some black color beads to finish up.
开始应该涂上背景可是只限一只彩色笔可以运用在上颜色和涂胶水所以就决定先涂上胶水放粘土珠子。我们以样本放上粘土珠子。
妹妹不肯放摇摇眼睛,她说很像瘨舞狮不好看。我就请工作人员给些黑色粘土珠子并完成它。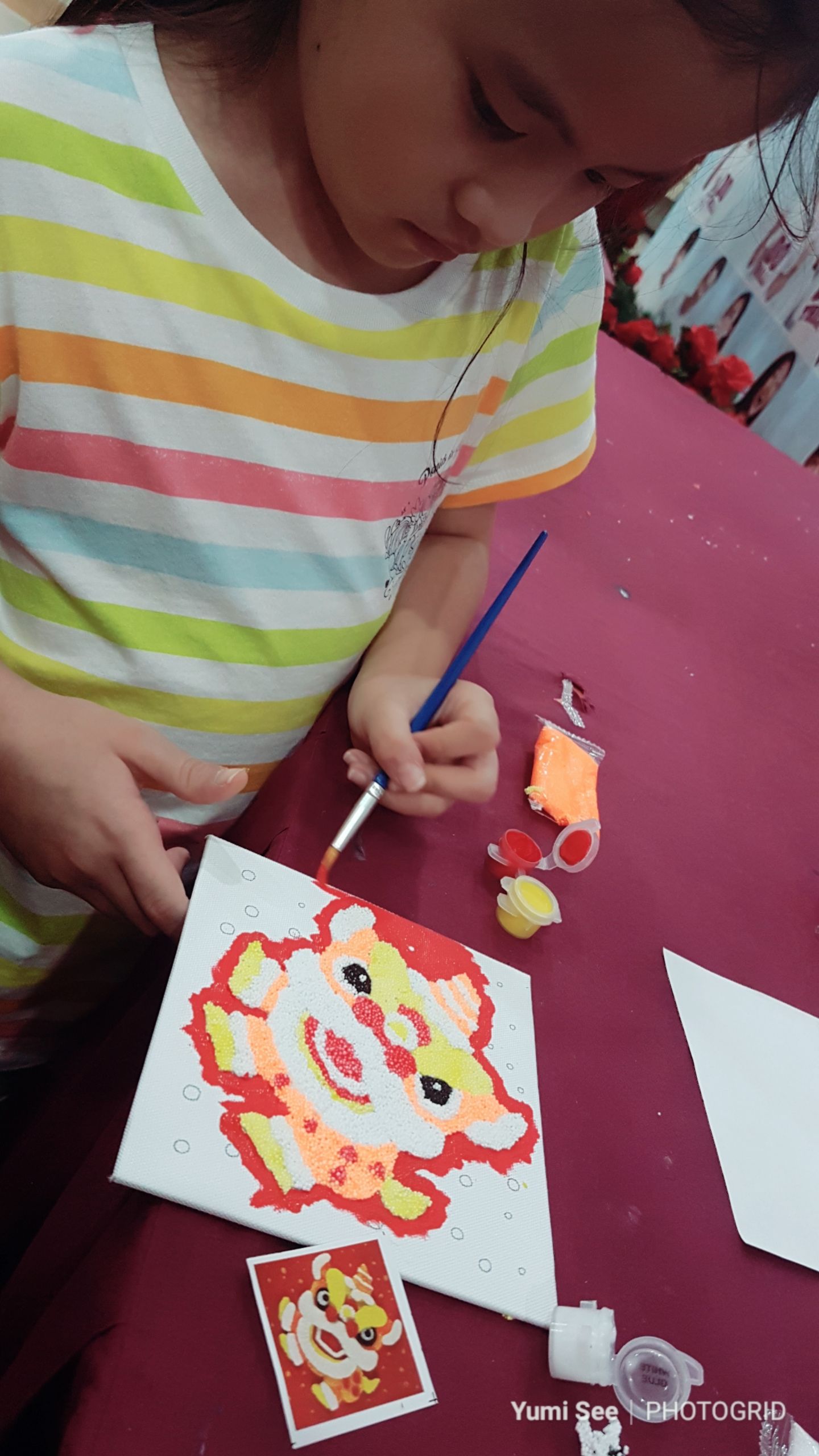 Finished put up the clay beads, I helped her to paint around the lion dance in red color 1st to avoid she painted the clay beads. She continued the rest.
完成粘土珠子后,我先帮她彩舞狮四周避免她彩到粘土珠子再让她继续完成剩下的。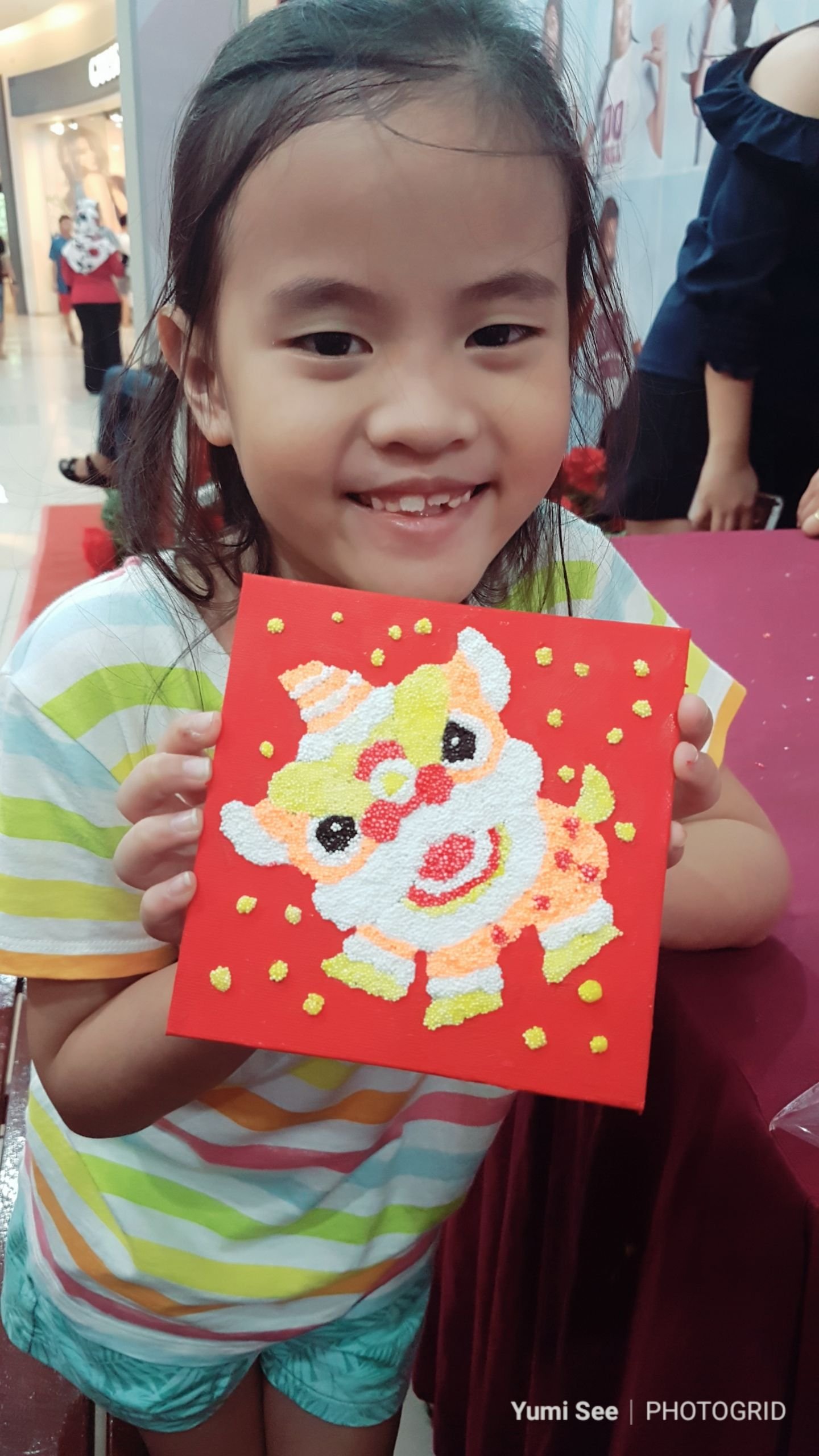 Alyssa's lion dance clay beads painting has done. We took 1 hour to finish it & off we go.
Alyssa舞狮粘土珠子在一小时内完成啦。