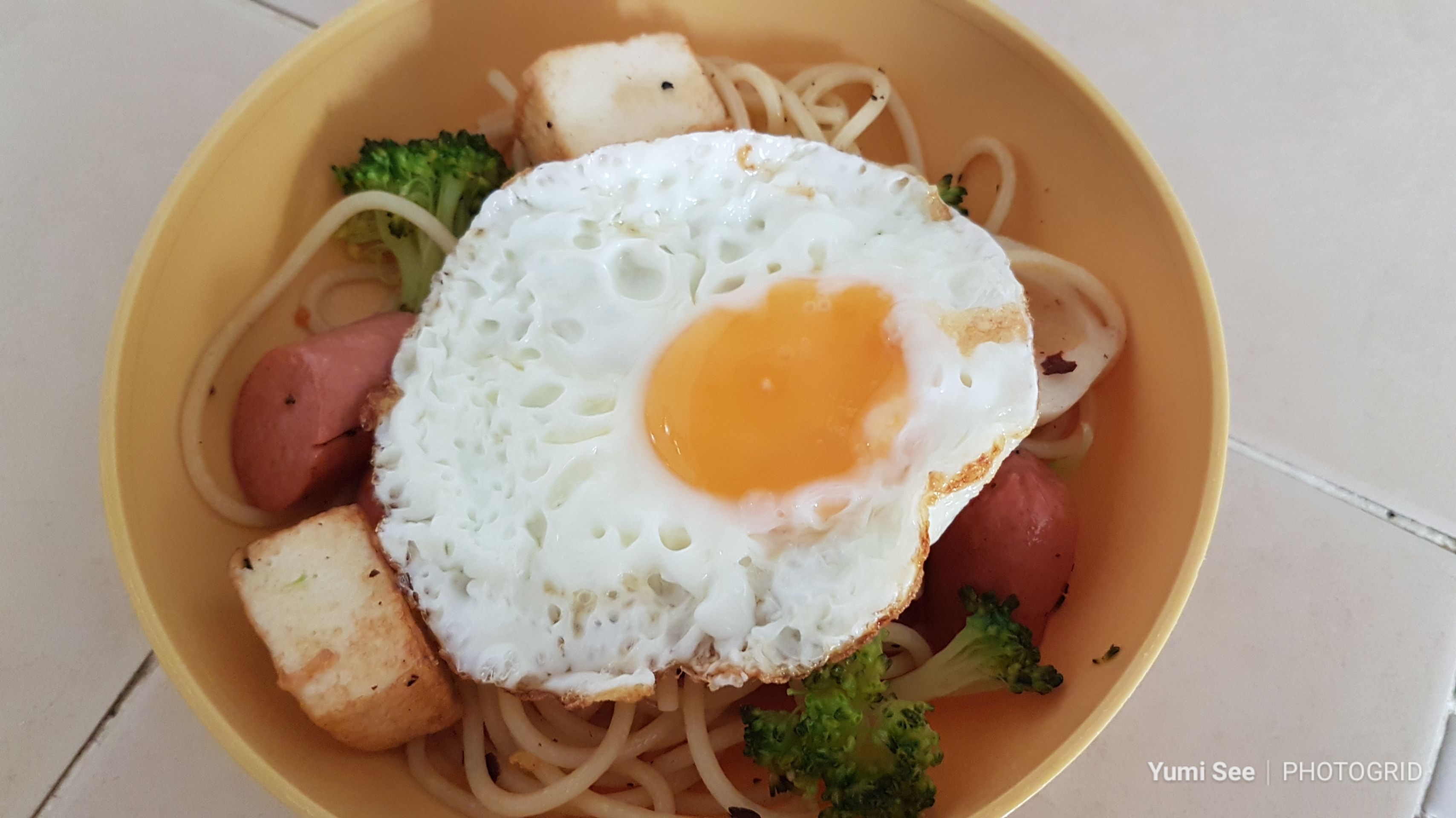 Today is Chinese New Year Day 5, woke up around 10.30am went downstair searched for brunch but no idea what to eat. I had alot dried meat & cny biscuit since last few days, started got bored with that. Everyone had their maggi mee for brunch while left my son & me still thinking till 2pm, i decided to search left over ingredients in the kitchen & cook it.
初五了,大约10.30早上起床到厨房寻我的早午餐可是都没意见。前几天都吃了很多肉干和年饼觉得有点腻了。大家都吃了快熟面只剩我儿子和我还在考虑直到2点中午就决定到厨房找到什么材料就煮什么料理。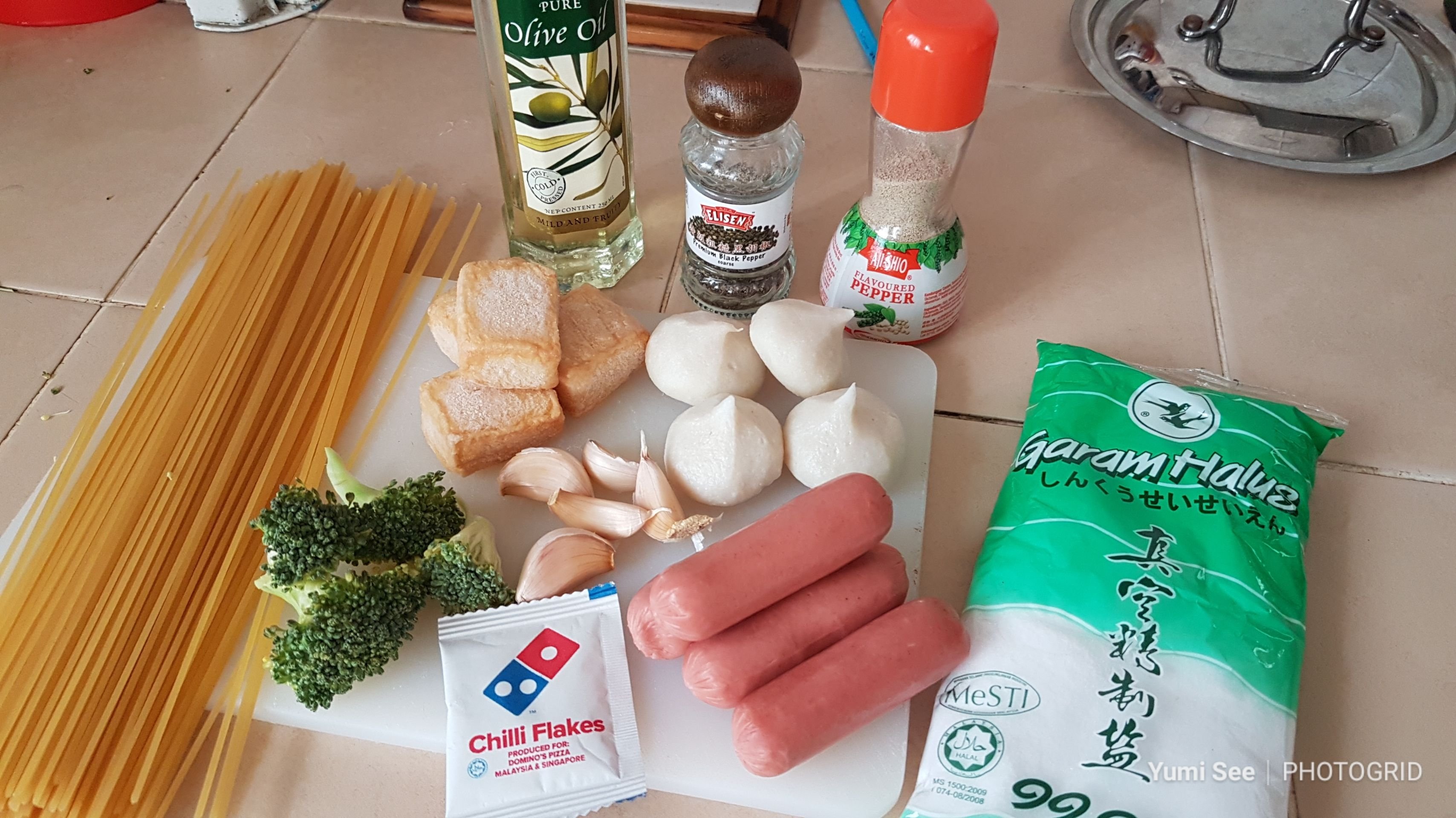 Found some seafood tofu, otak-otak fish ball, sausage, brocolli, speghetti & garlic with white pepper, black pepper crush, red pepper flakes, olive oil & salt.
找到些海鲜豆腐,乌达鱼丸,香肠,西兰花,意大利面和蒜,白胡椒,黑胡椒碎,红辣椒片,橄榄油和盐。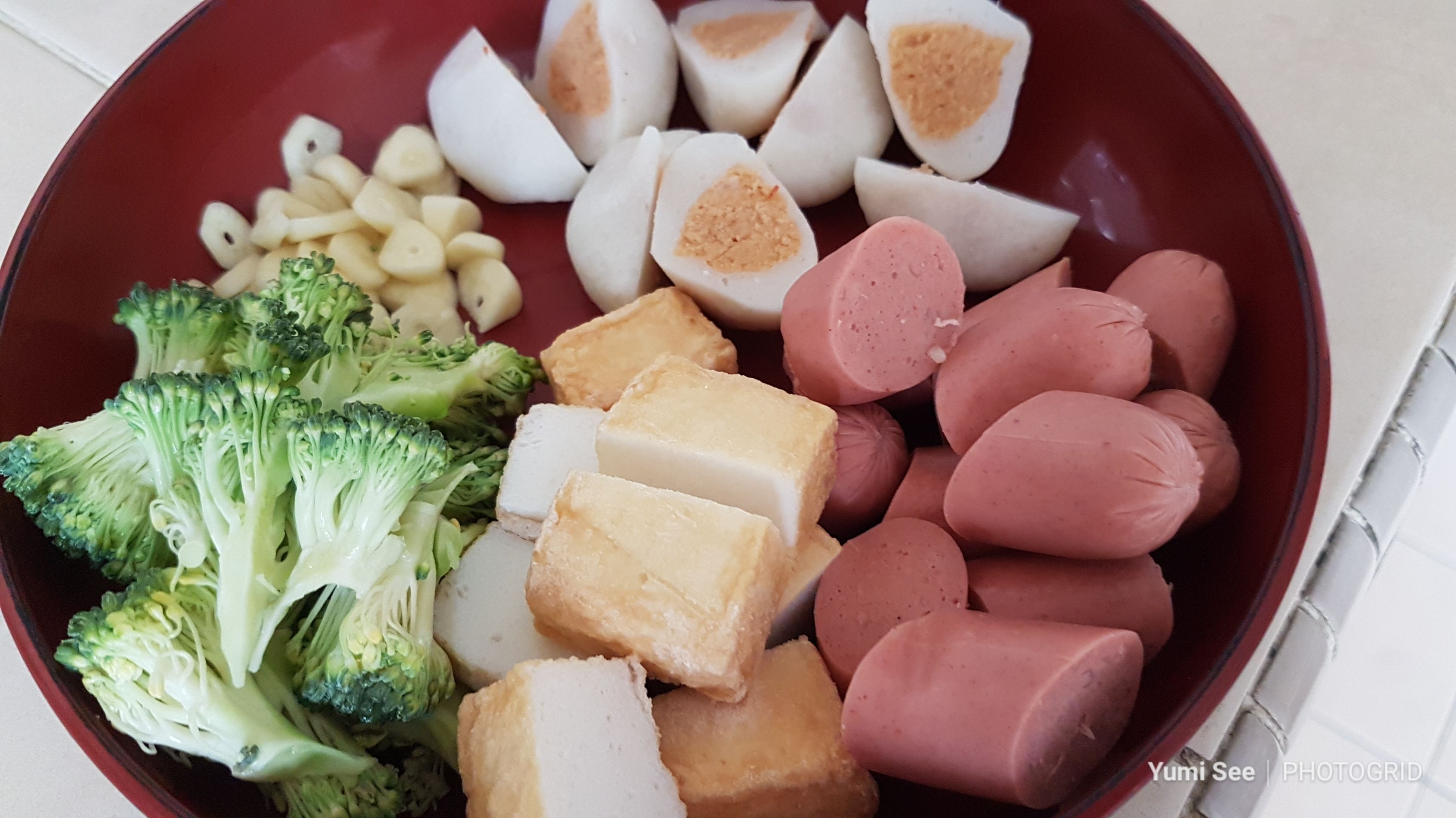 Seafood tofu, otak-otak fish ball & sausage cut into cube & garlic cut into sliced
海鲜豆腐?乌达鱼丸和香肠切粒和蒜切片。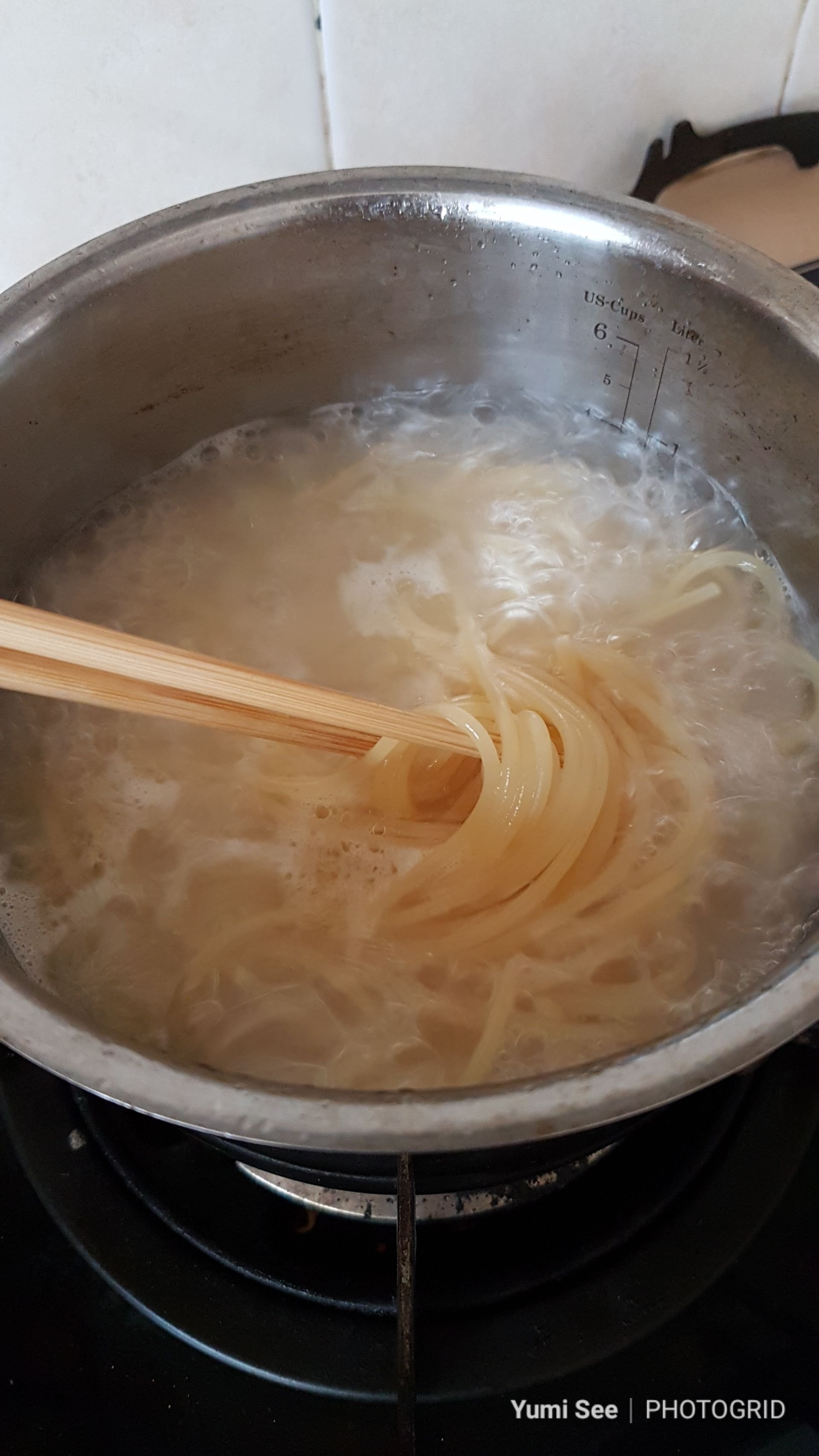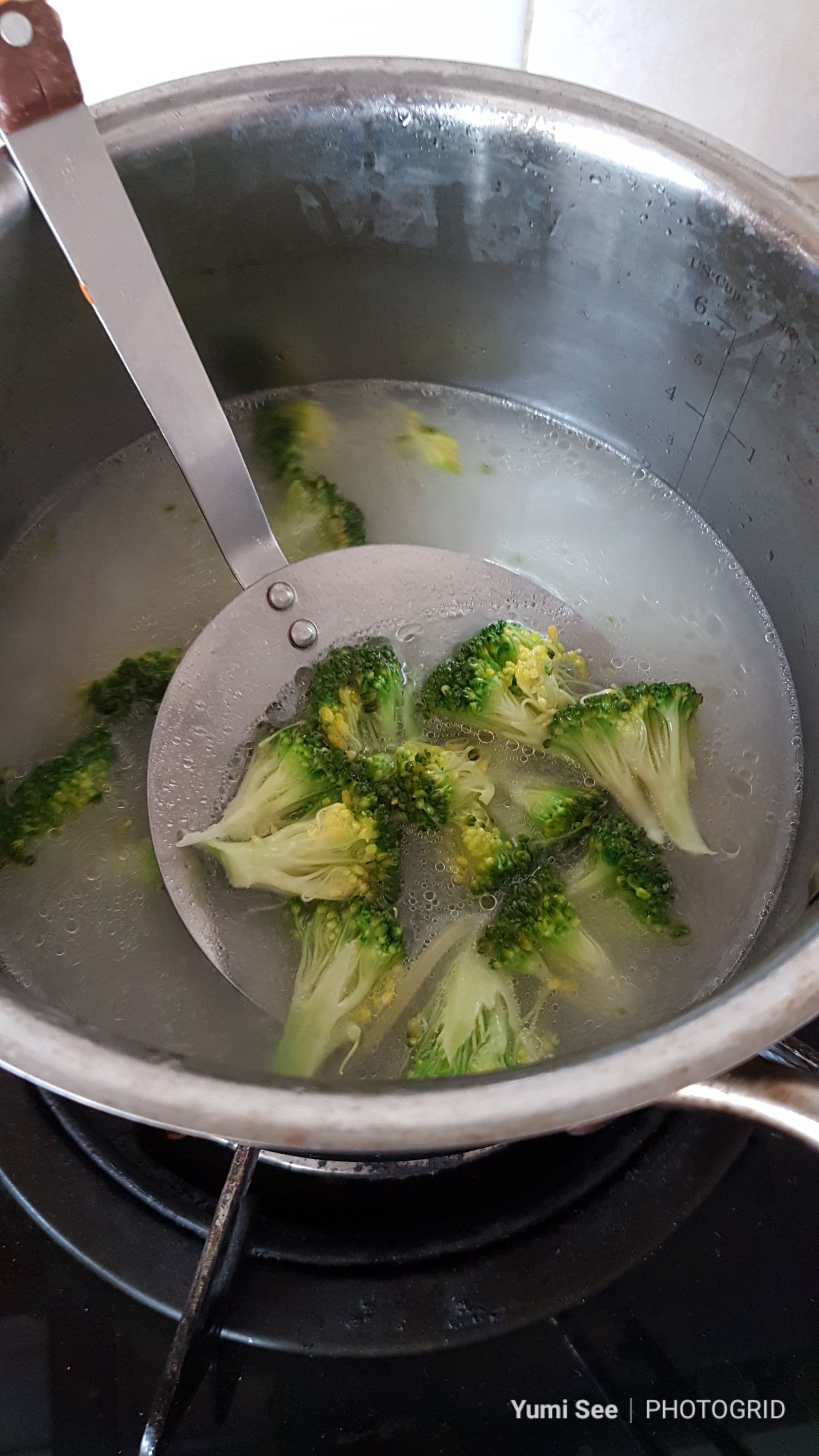 Add oil & salt into water & boiled it. Cooked the speghetti & brocolli left aside.
煮滚水加入油和盐。先煮意大利面和西兰花放一边。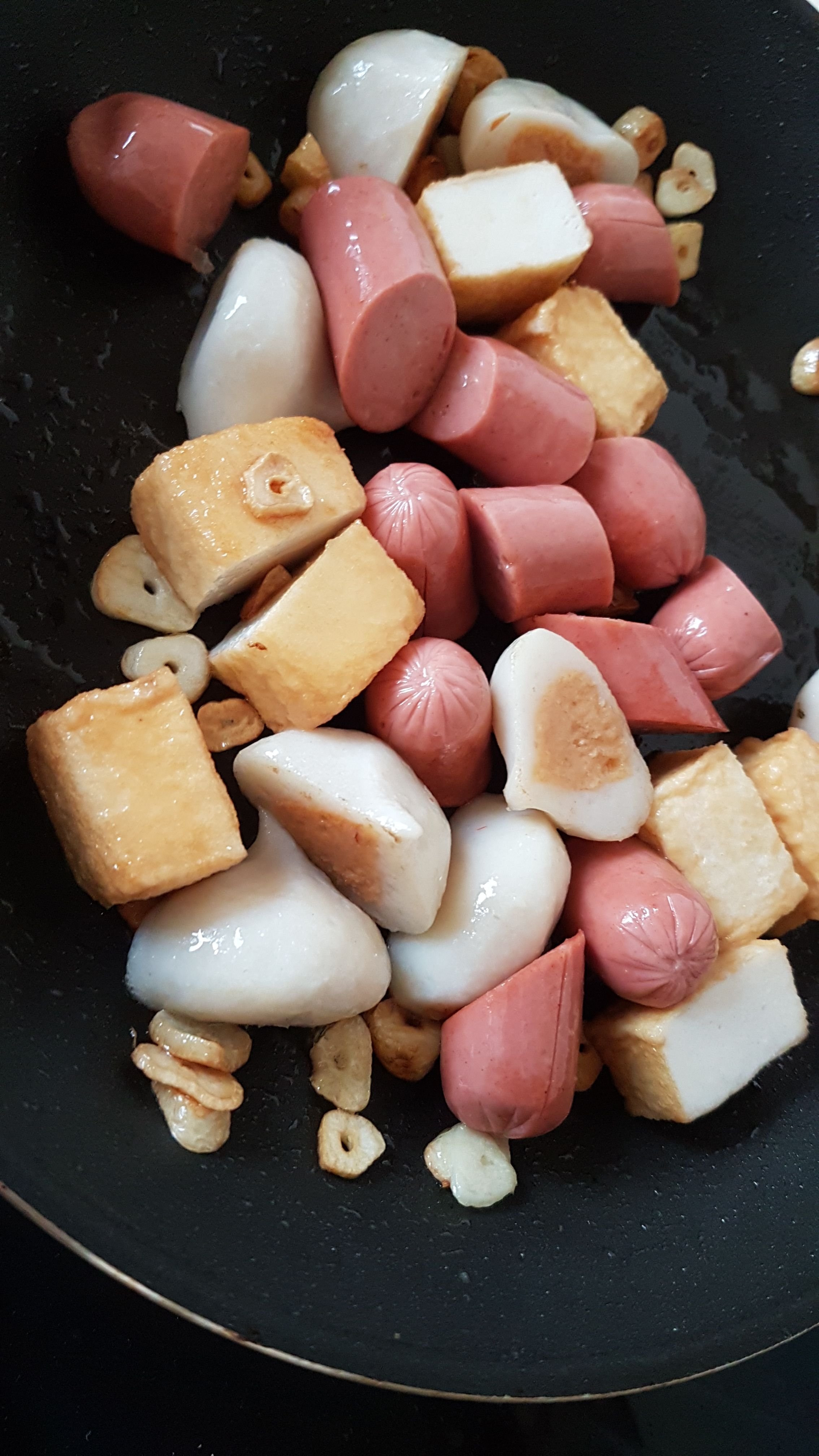 Add some oil in the frying pan fried the garlic into golden. Add in sausage, seafood tofu & otak-otak fish ball stir fried.
加入适量油在平底锅炒蒜至金黄色再加入香肠,海鲜豆腐和乌达鱼丸炒一炒。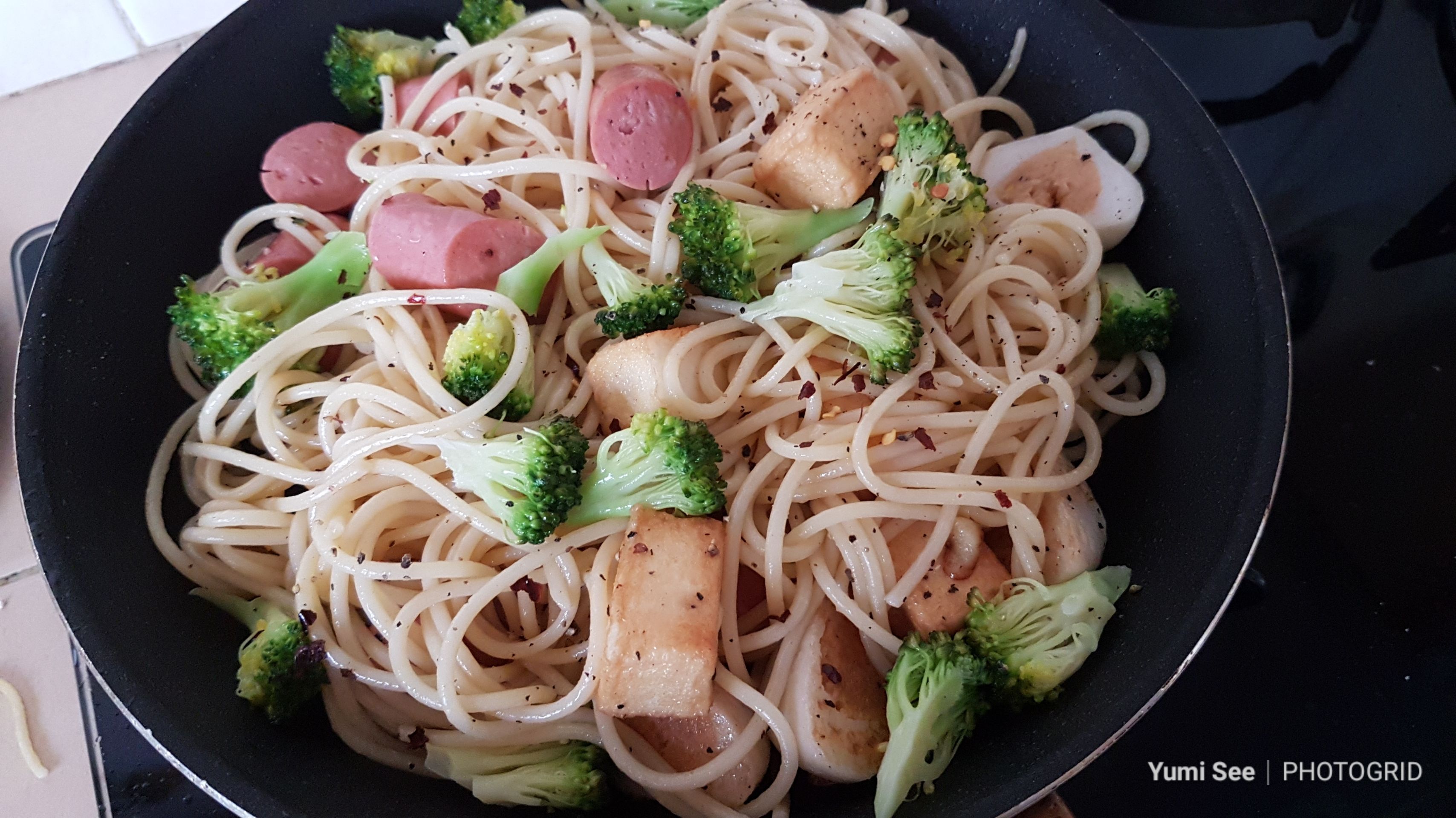 At last pour in the speghetti & brocolli stir fried together. Add white pepper, salt, black pepper crushed & red pepper flakes according individual taste. Add some pasta water if the speghetti was too dry.
最后将意大利面和西兰花倒入一起炒。以个人口味加入适量白胡椒,盐,黑胡椒碎和红辣椒片。可加些意大利面水如果感觉太干。
Optional:- 1 sunny side up on the speghetti & ready to served.
选择:- 1个荷包蛋在意大利面上就可享用。