Third week of Make Me Smile lucky draw start now organize by @elizacheng. I would love to share my family activity story which make everyone feel warm & smile.
第三期让我开心幸运抽奖开始了来自这位举办人@elizacheng.这里想与大家分享我们亲子活动的故事让大家感觉温馨笑容。
February 24th 2018 we brought the kids to a Pop-Up Party at Voyage Kitchen & Patisserie located at SS19 Subang Jaya. They had mini activities suitable for children & adult served with light food.
2月24日2018年我们带了孩子们到一家烘店Voyage Kitchen & Patisserie位置在于SS19首邦再也参加派对。他们带来一些迷你活动合适大家和小点心。
Activities on that day:-
☆Shrink Art RM 7
☆DIY Cupcake Decorating RM 9
☆DIY Mini Pizza Topping RM 9
Light Foods:-
☆Mini Chocolate Tart
☆Mini Pop Cake
☆Pizza
☆Mini Cream Tart
☆CNY Biscuits
☆Nuts
☆Chrysanthemum Tea
当天活动:-
☆缩水艺术
☆DIY蛋糕装饰
☆DIY迷你披萨装饰
小点心:-
☆迷你巧克力挞
☆Pop 蛋糕
☆披萨
☆迷你奶油挞
☆年饼
☆花生
☆菊花茶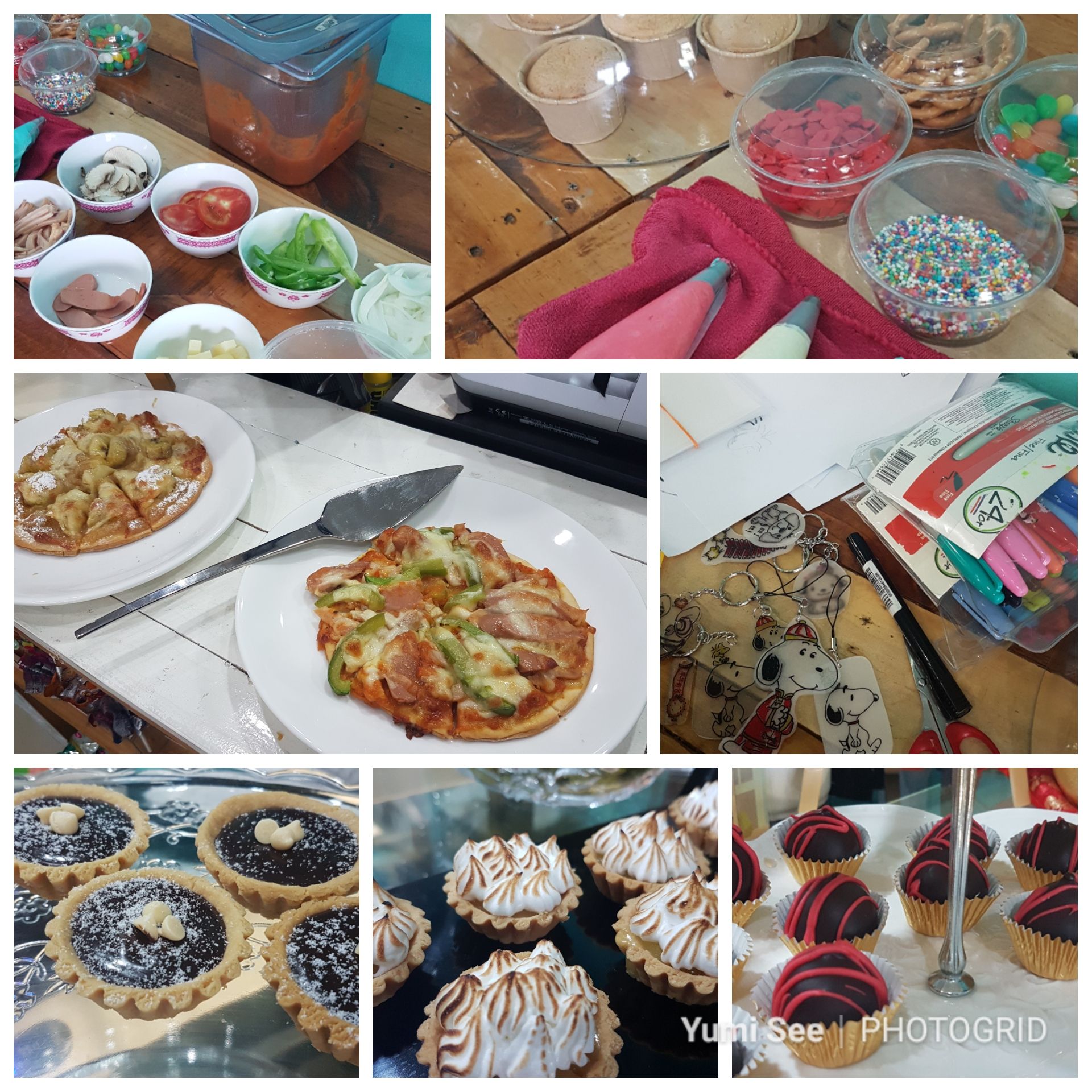 We start out first activity DIY Mini Pizza Topping. The chef gave each person a pizza bread & decorated with your own pattern. Alyssa decorated with a human face but at the end all covered with cheese & sent oven for baking. Both girl only choose sausage, ham, mushroom & cheese but not vegetables.
开始第一活动披萨装饰。厨师给大家一人一片披萨皮让大家运用自己的创意力装饰自己的设计。Alyssa装饰了一个人面但最后被起士铺满了之后放进烘爐烤。两位女儿只选择香肠,火腿,蘑菇和起士却一点菜都不行。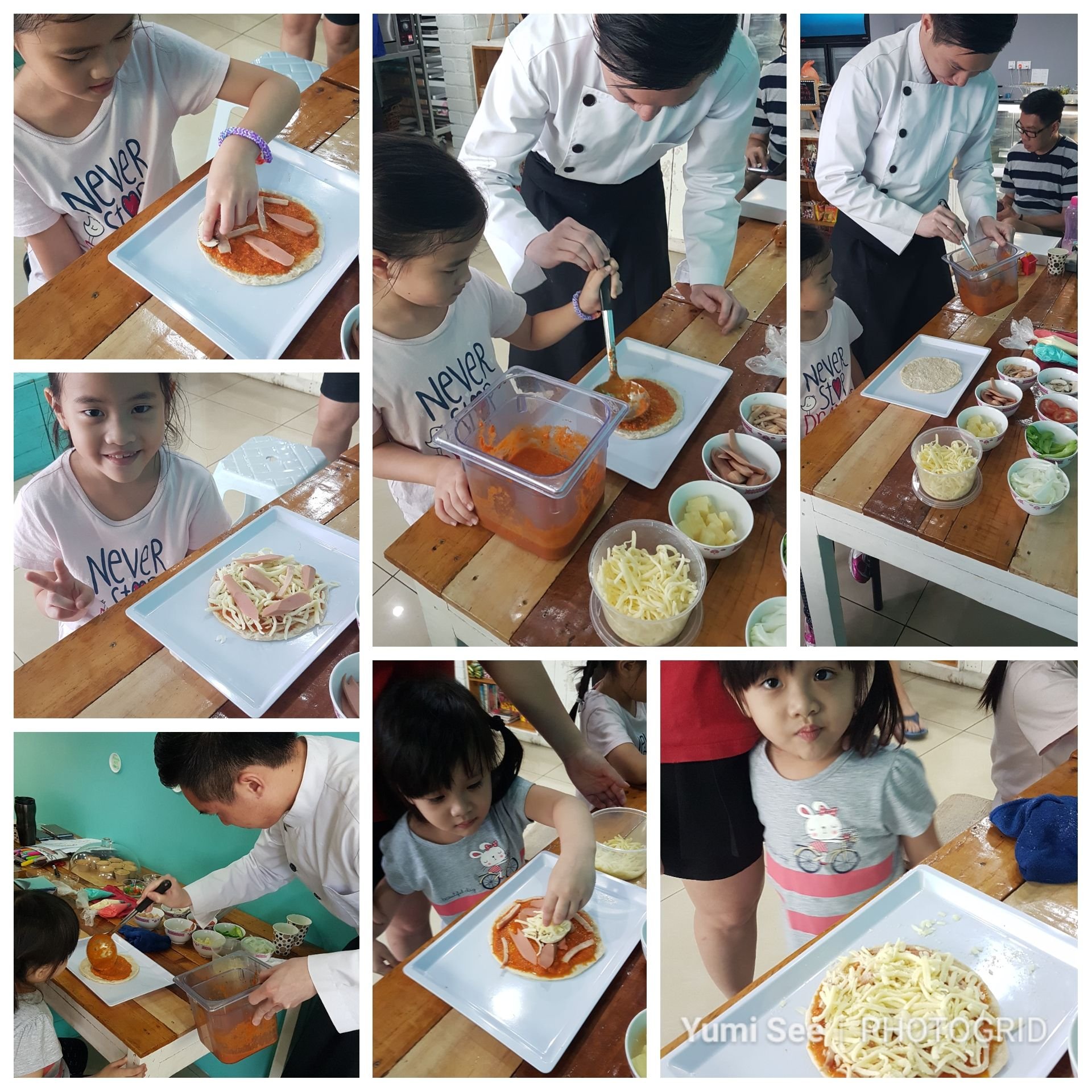 Our second activity DIY Cupcake Decorating with 3 colors icing & decoration chips. I piped a pattern looks like captain america logo with a pretzel biscuit. Athena love jellybean so much and her cupcake full with icing & jellybeans.
第二个活动装饰蛋糕包括三种颜色icing和装饰芯片。我挤了一个蛮像Captain America的商标插上一片饼干。Athena超爱果冻豆,她将蛋糕都铺满icing和果冻豆。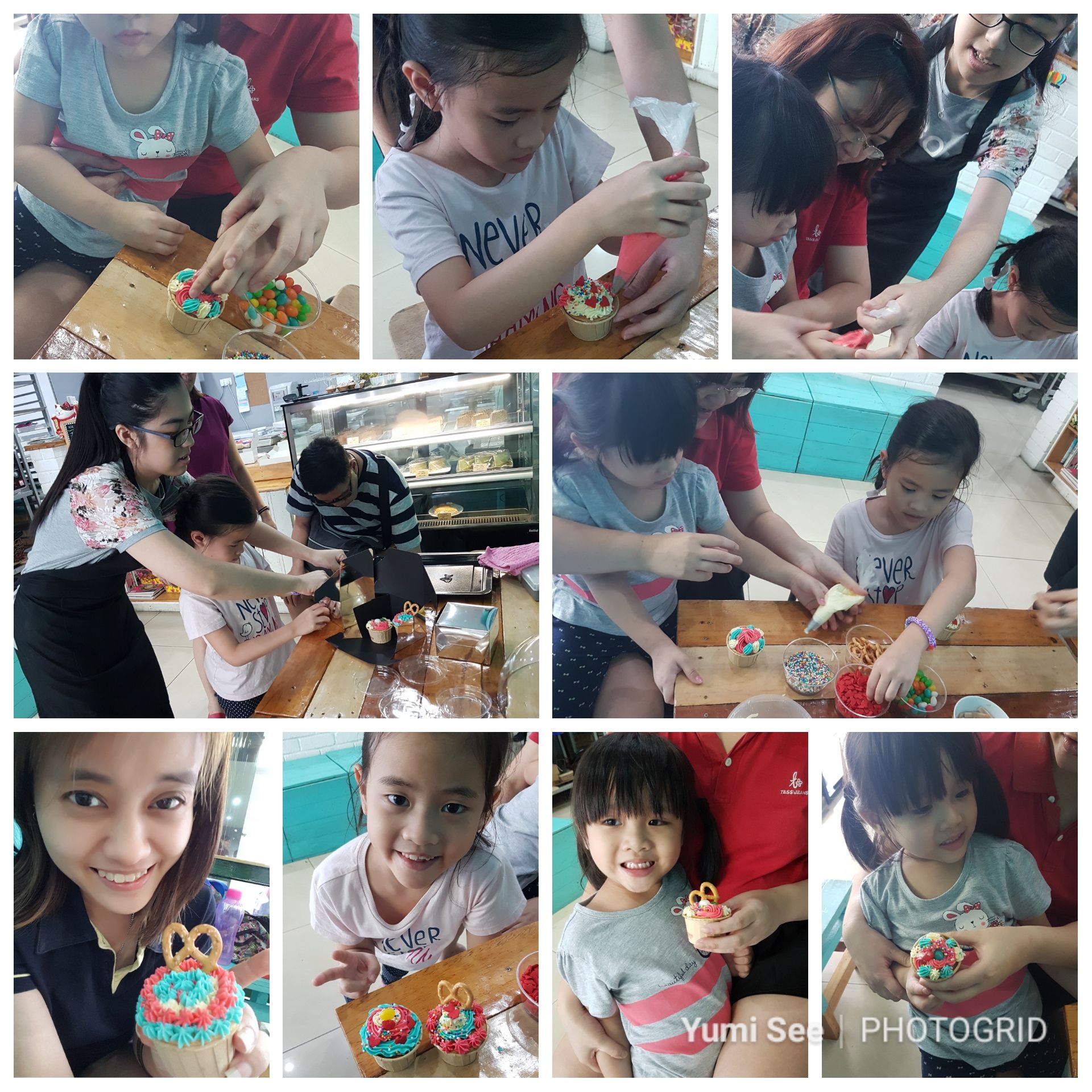 Last activity Shrink Art with dog templates for welcoming dog year. Both girls tracing & color the dog. Athena still young and not able to draw yet so she got help from her big aunt. Once done sent in to the oven & made it into a keychain.
最后一个活动缩水艺术与一些狗模版迎接狗年。两位都专心画和彩。Athena年纪还小没办法画就麻烦大姨的帮忙之后放入烘爐烤将做成钥匙圈。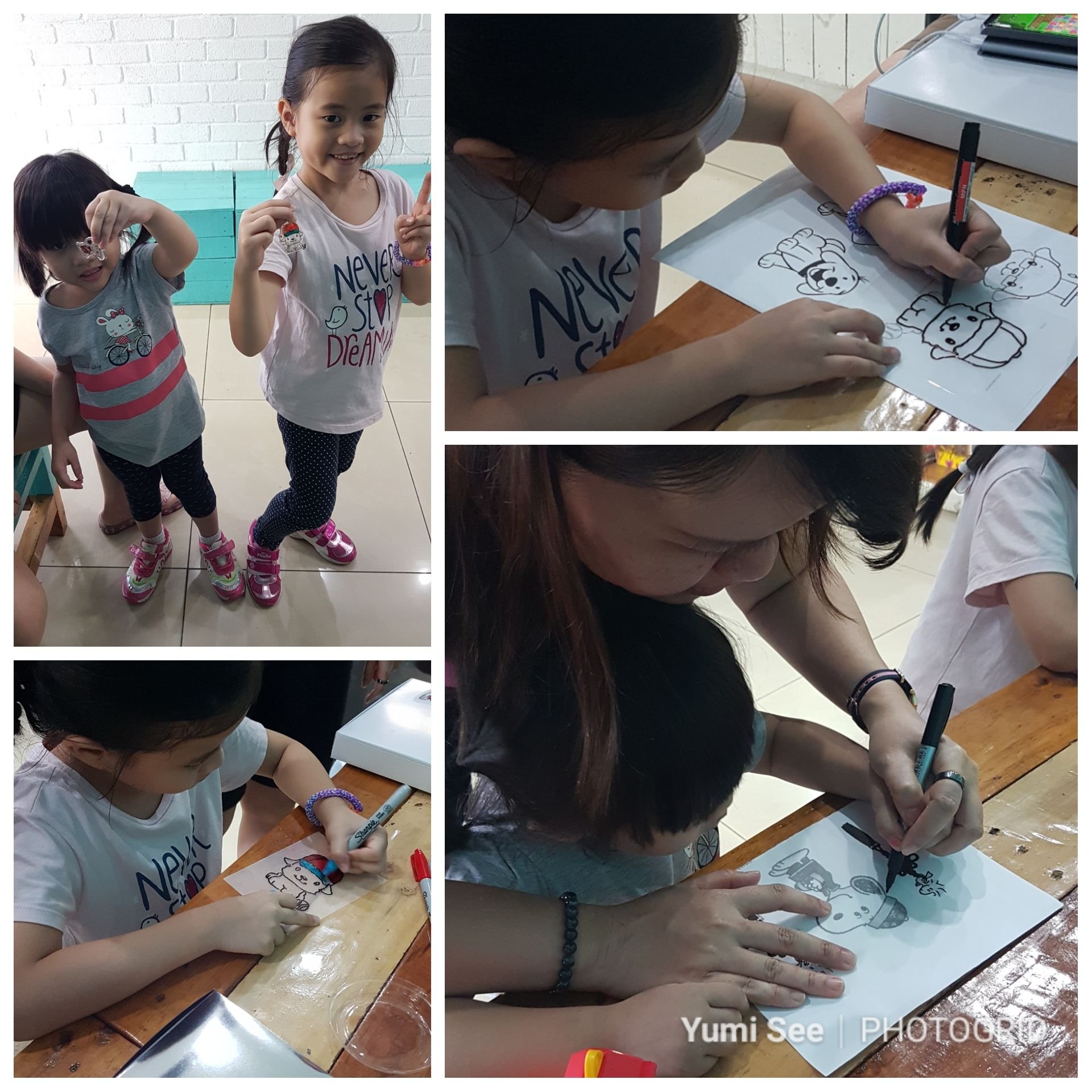 While waiting for all the baking, we had our teatime & chit chat while the girls were actived run & jump. We home after everything is settle & pack nicely & everyone were satisfied especially the girls with thier smile.
在等待烤的时间,我们吃下午茶和谈天然而两位公主活泼的跑和跳。完成后大家都回家去,大家都很满意特别两位公主带着快乐的笑容。
The smile was created just for you
It's fill with love & fun things to do
We hope you enjoy every moment with us
It brings you a great big grin
微笑是为你创造的
充满爱与有趣的事情
希望您与我们享受每一刻
它带给你一个非常大的笑容