This is my 2nd time joining #sixweekhealth challenge continue by week 4 is Dessert Theme. Once again, thanks to @sweetsssj and @healthsquared for organize this meaningful program.
Everyone had alot CNY Biscuit &varieties food during Chinese New Year. It is time for some cooling & refreshing dessert drinks to cool down our body. Today i would like to recomend my dessert Fizzy Float, smell good with taste bit sweet & sour.
这次是我第二次参与《六周健康挑战》第四星期题目是甜品。再次感谢@sweetsssj和@healthsquared举办有意义的挑战。
最近大家在新年期间享用了很多年饼和其他食物。今天要介绍这位冷却又清爽的冰激淋浮甜品,香香的味道带点酸甜。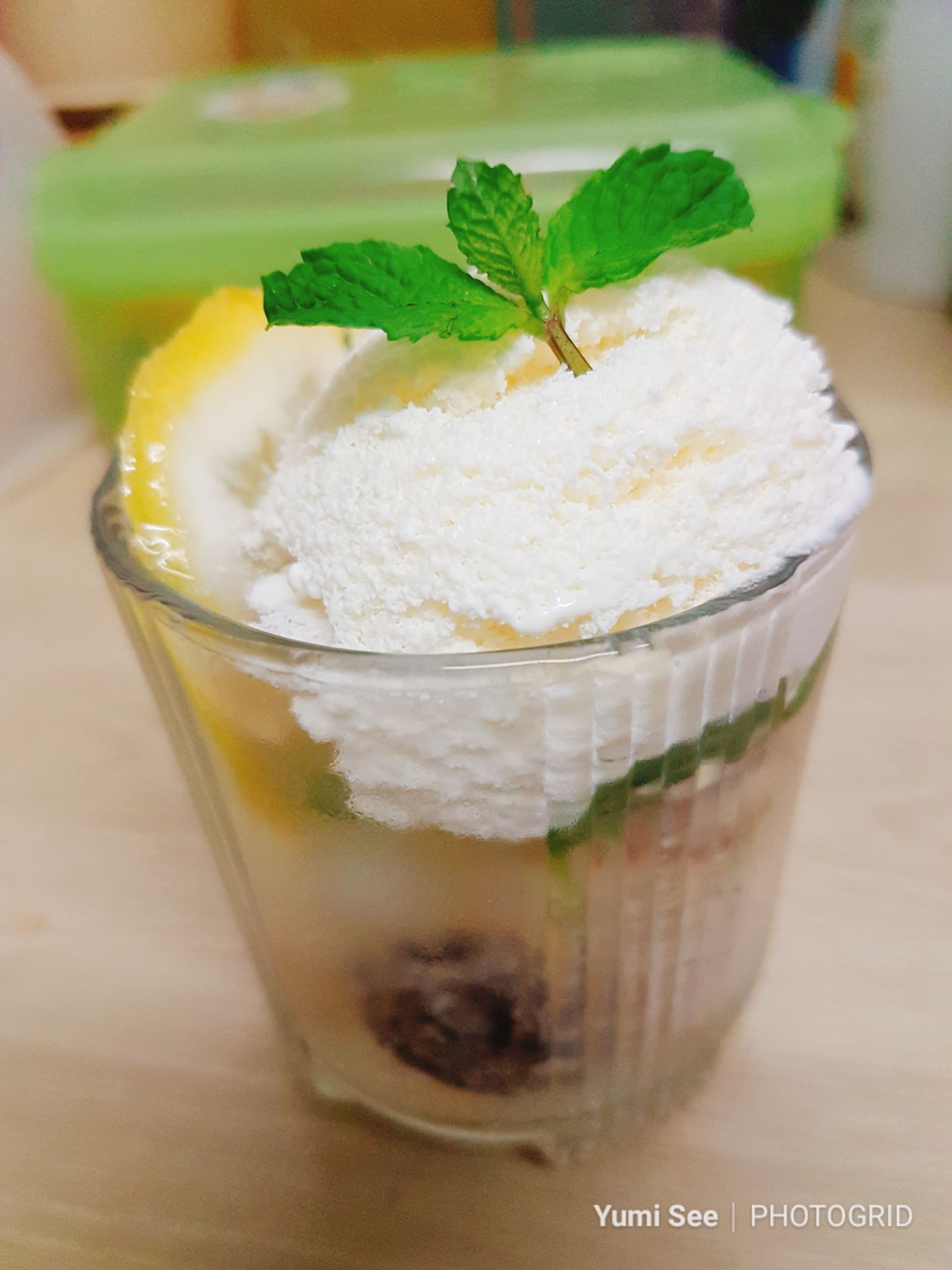 Fizzy Float ingredients included A&W Ice Cream Soda, Lemon, Lemongrass, Sour Plum, Longan & Lychee, Mint Leaves, Water, Boiled Water & Vanilla Ice Cream
*May put the soda drinks, water & longan lychee in the fridge to cool it or put in ice cube after finish mixing.
冰激淋浮材料包括A&W苏打汽水,柠檬,香茅,酸梅,龙眼荔枝,薄荷叶,水,热水和香草冰激淋。
*可将汽水,水,龙眼荔枝放入冰箱冷却或完成混合加入冰块。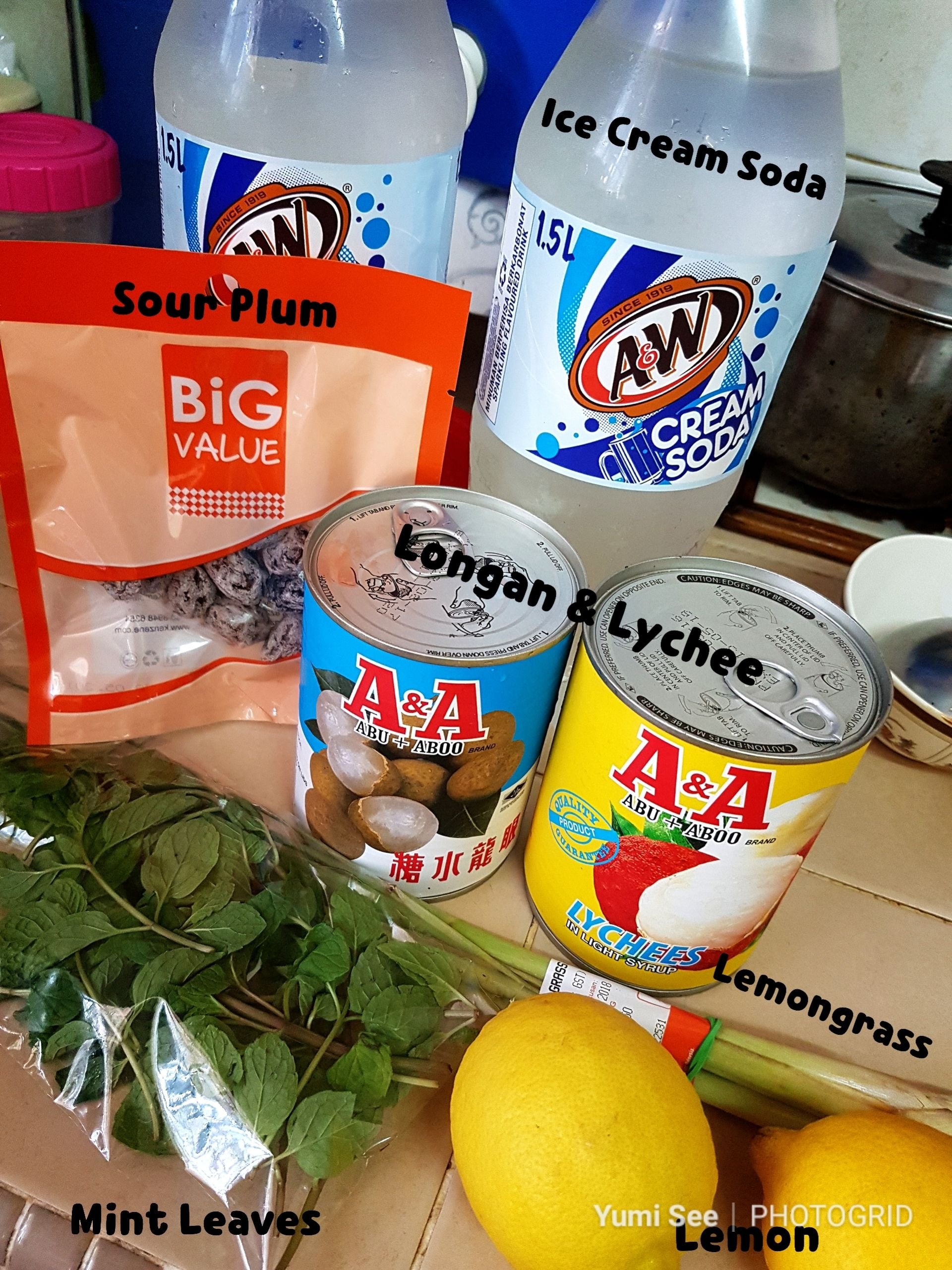 Lemongrass cut into ring, squeeze out the lemon juice, sliced the lemon & mint leaves only.
香茅切成圈,挤柠檬汁,柠檬切片,拔薄荷叶。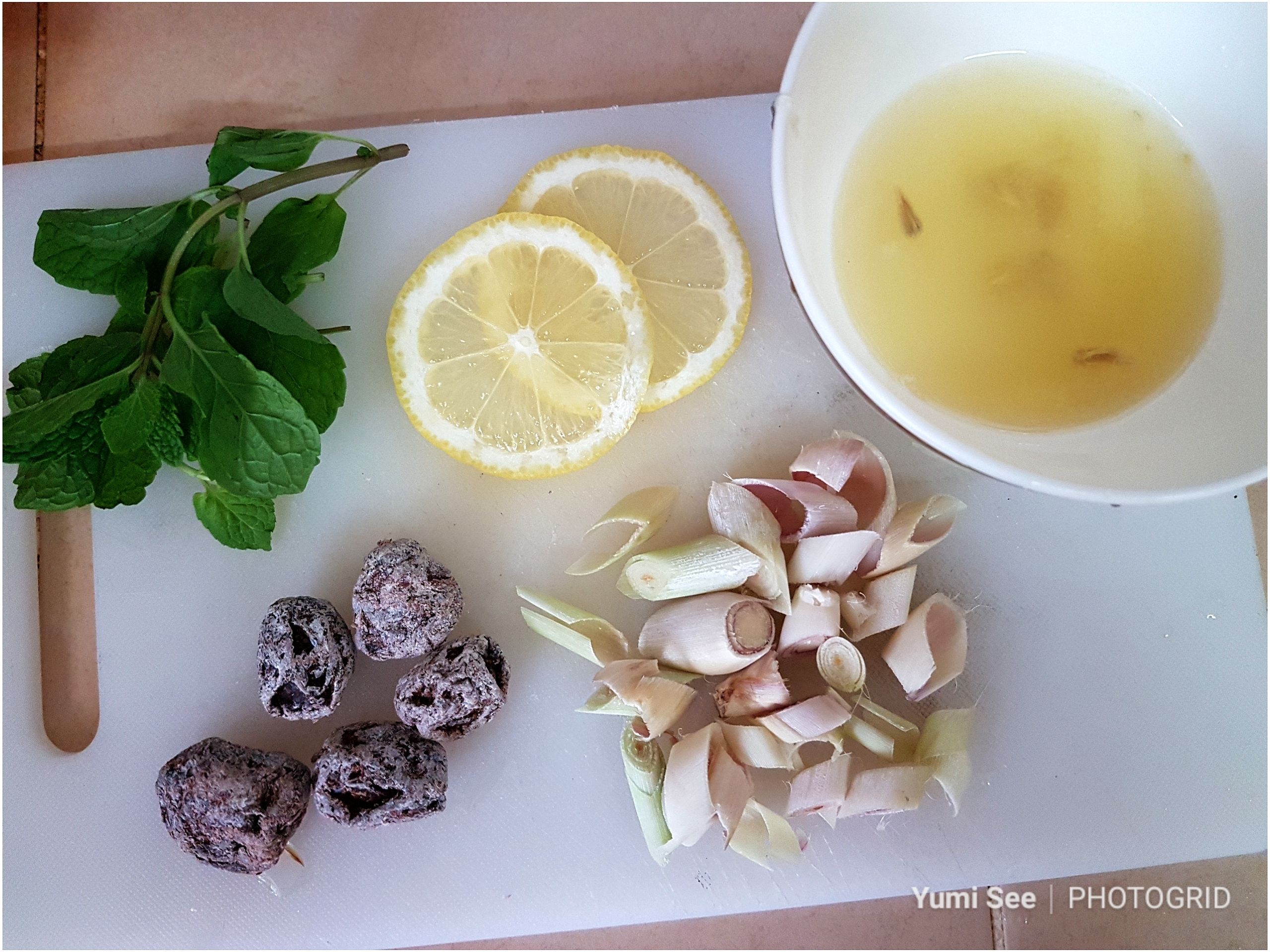 Firstly, take a pot of boiled water & put in the lemongrass & sour plum to let the flavour out for 30 minutes. Pour it into a big jug with the longan & lychee(wiyh syrup), ice cream soda drinks, lemon sliced, mint leaves, ice cube & mix with water to your preferred sweetness.
Lastly pour in a glass & 1 scoop of vanilla ice cream. Cool & refreshing Fizzy Float is ready to serve.
首先拿一锅热水放入香茅和酸梅,留一边半个小时至味道散发出来.将它倒入大瓶再放入龙眼荔枝(糖浆),苏打汽水,柠檬片,薄荷叶,冰块和水搅拌至喜爱的甜味。
倒入一个杯再加上一舀香草冰激淋。冷却又清爽的冰激淋浮甜品可享用了。