And you want to know where else did they go... I'll tell you. There was a man, a kin to the royalty, his name was Aeneias, Annaeus or however you want to call him. He led a large number of Trojan families to the west while his cousin was heading to the northwest. Many of their ships sunk to the bottom of the sea, but what's left of them ended up in Africa where queen Dido was founding a city.

She let them settle there for a while, but they were not so fortunate in these foul times. The land was spotted by the sea peoples long ago. They were fierce and desperate. Thousands of refugees from Mycenaeans, Trojans, Minoans, Philistines, Canaanites, and Nuragic people were expelled from their land during wars and they sought shelter on the surface of the sea where no mercy existed.

They raided, pillaged, killed and captured everything they could for the sake of their survival. And now one of their warlords, Kereta, saw the beautiful colony as his prey.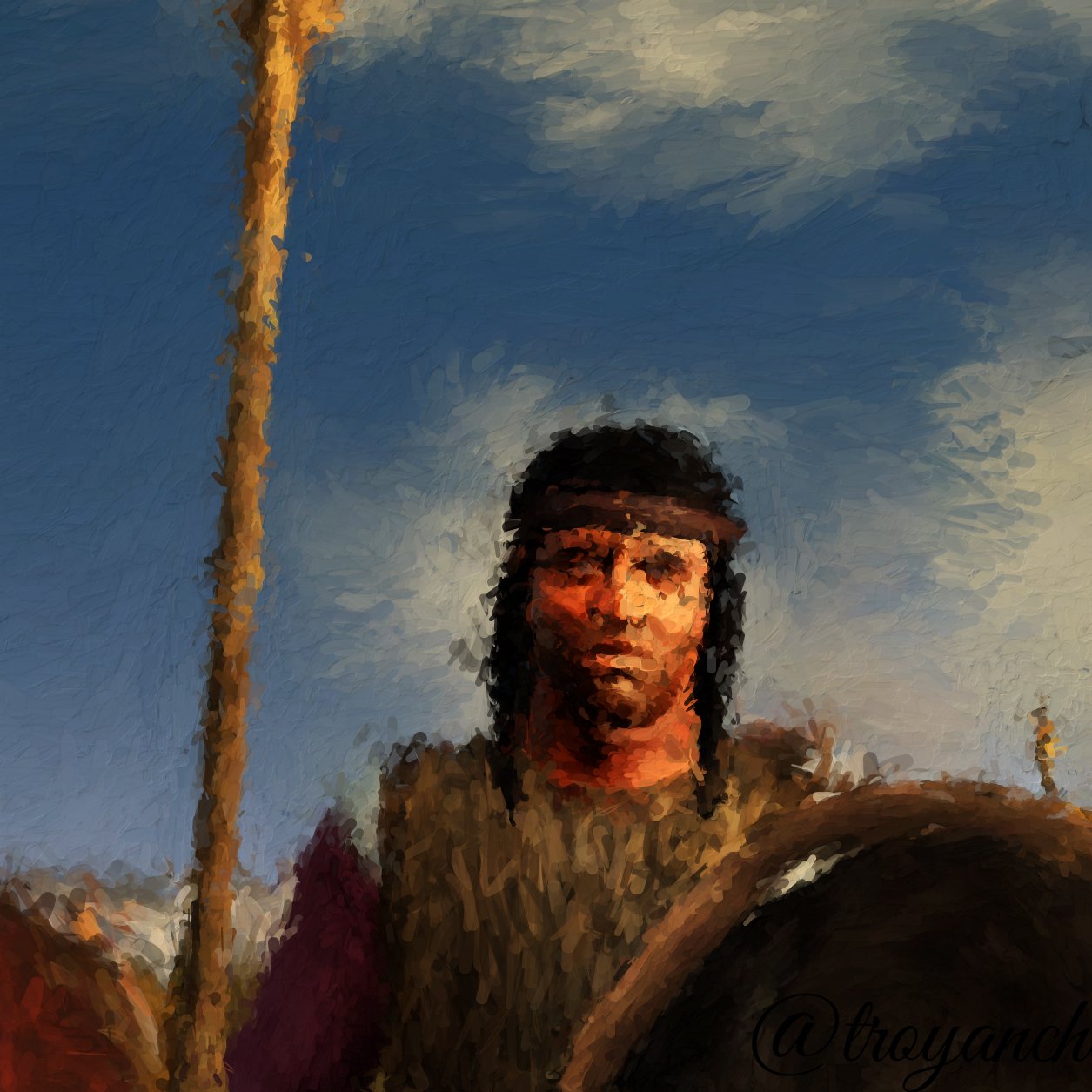 He however, didn't know that Trojans were to arrive the same day he set foothold at the coast nearby. Soon he started charging his forces towards the unexpected intruders in order to save the spoils of war for himself.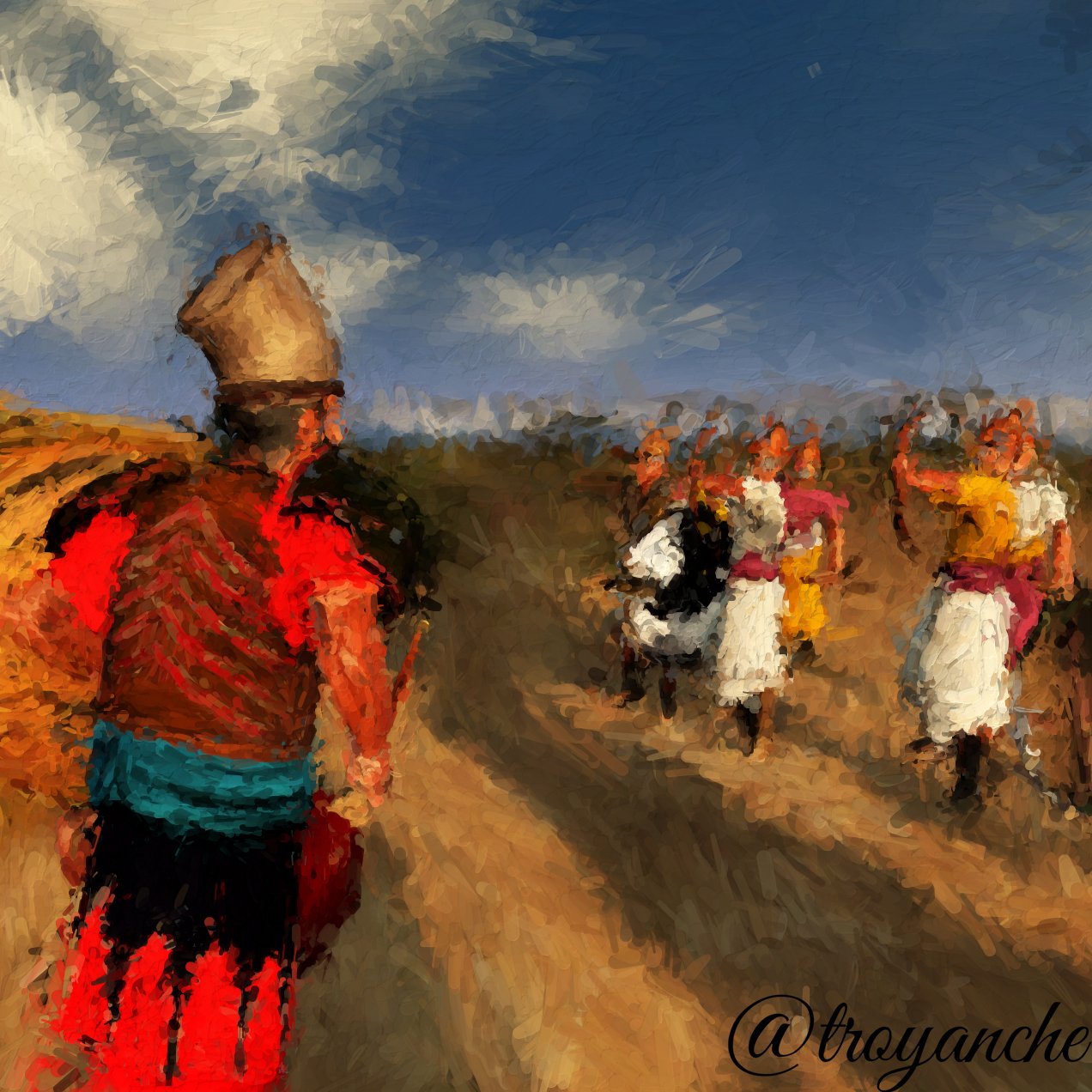 Many of the pirates, raiders and mercenaries were scared of the Trojans as they defended their leader in the field while Kereta was safely behind the lines of battle.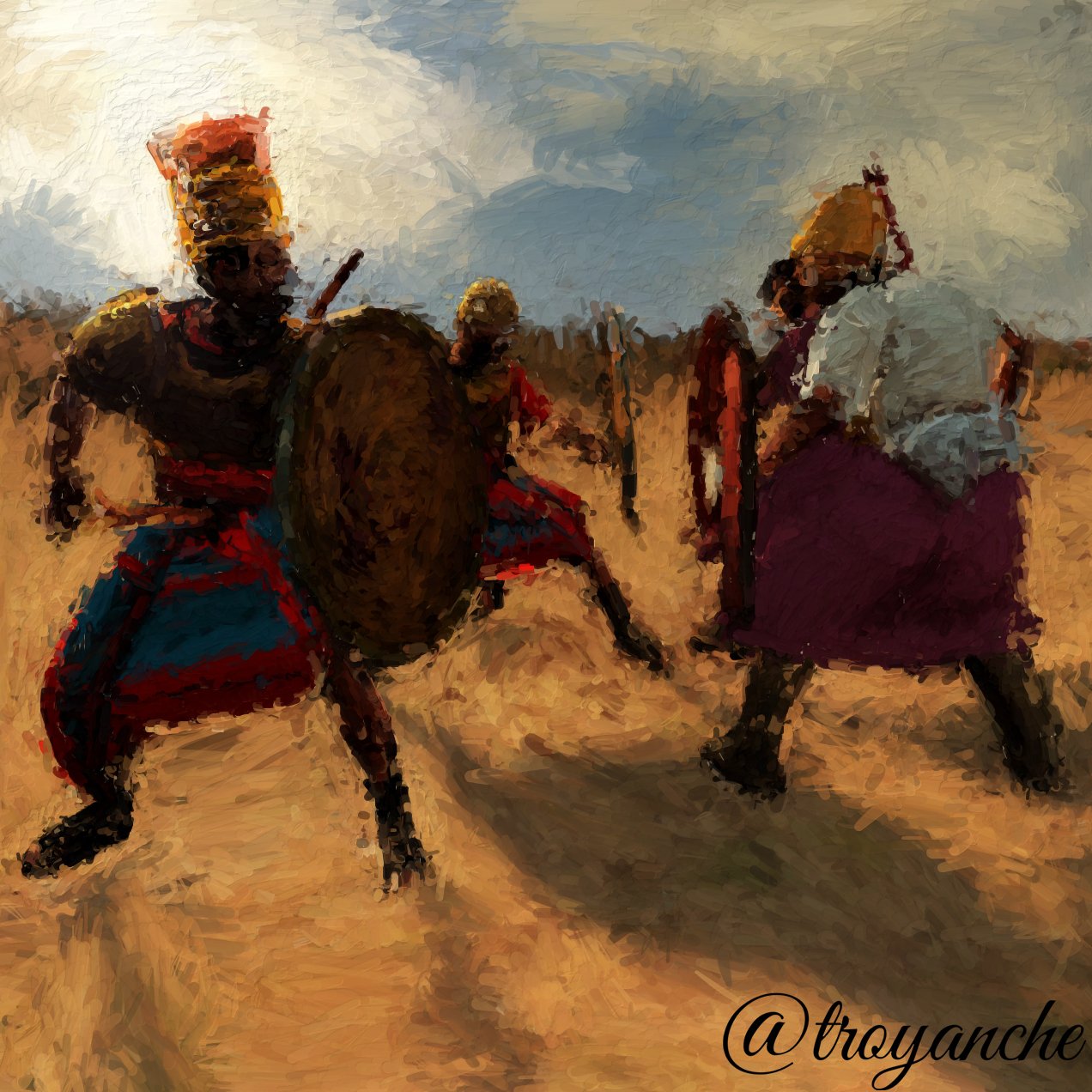 Fighting lasted for hours. there were very few casualties on each side. No sword could pass through the flesh as if the gods were interrupting them. Until the Trojans finally got tired and reckless.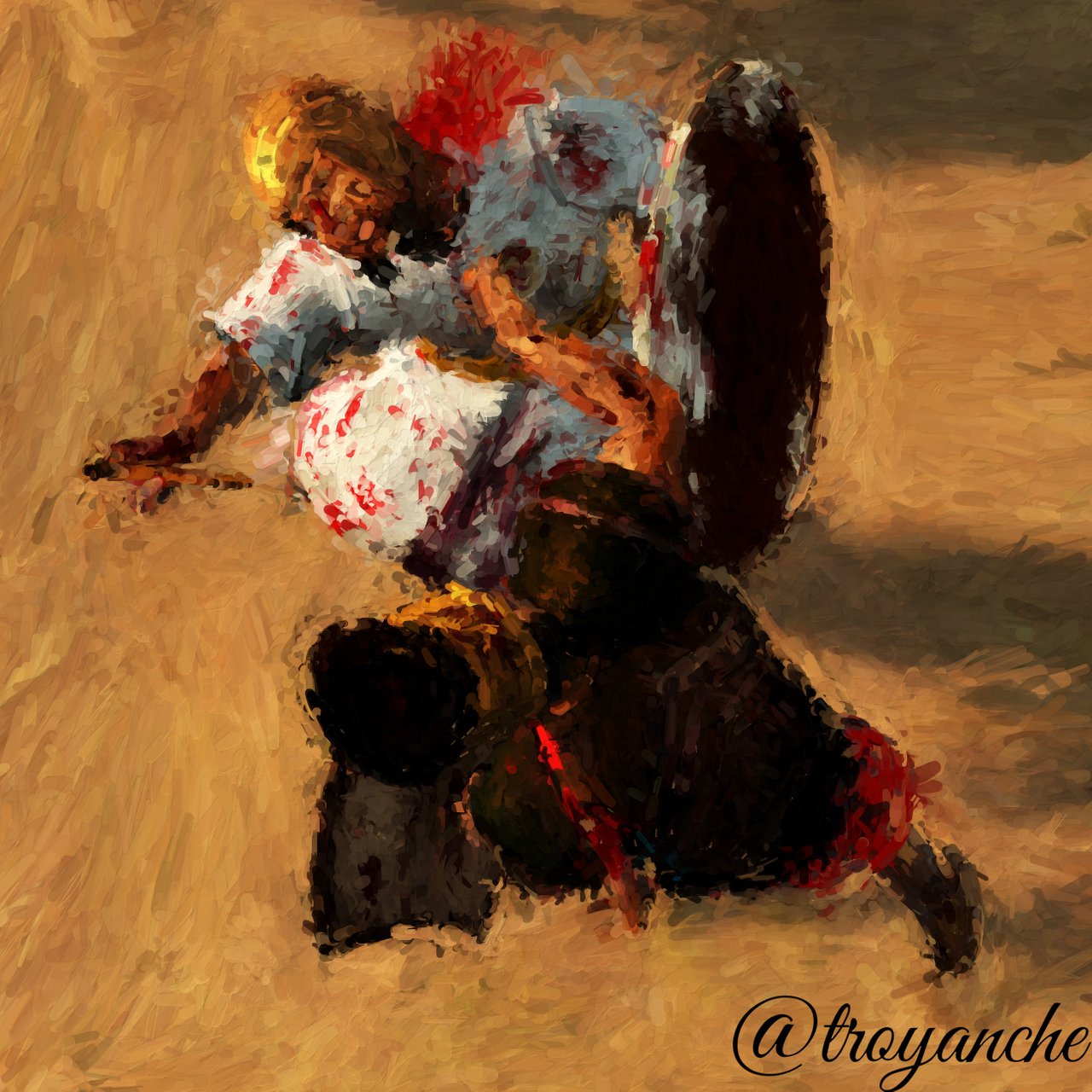 One by one, a dozen of Trojans fell on the ground which angered Annaeus who took his sword and spear and started furiously slashing and cutting his enemies while Kereta watched nervously.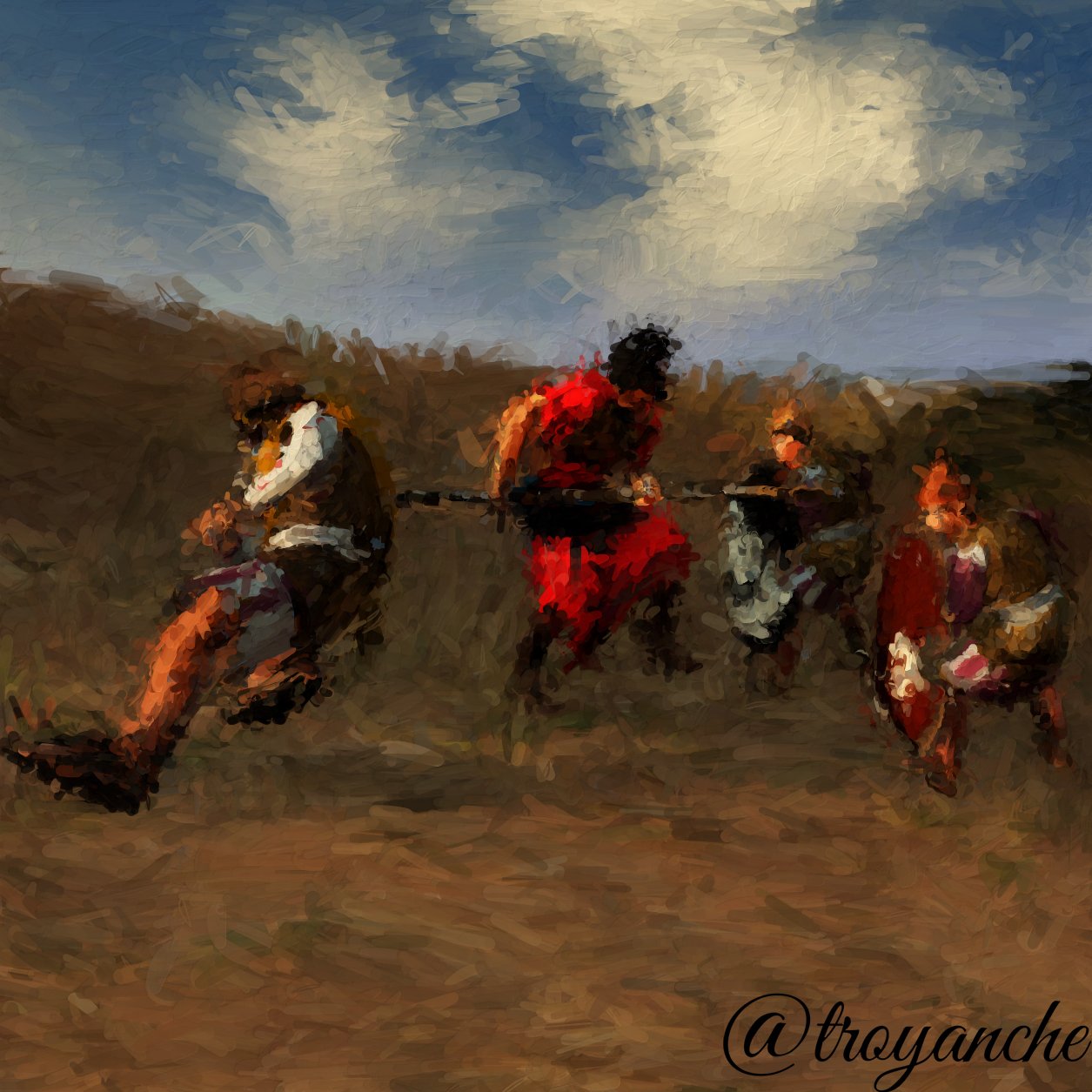 Soon the raiders started falling back with his commander leaving Annaeus room to breathe and pick up his wounded. Knowing that the enemy will come again, Annaeus rushed with the wounded and the bodies of the fallen towards the protection of the city.

If you liked my work you can follow me on instagram (it would mean a world to me). If you'd like to collaborate with me, or you would like to get a painting done you can DM me on instagram or find me on discord (my username is troyanche#6016).