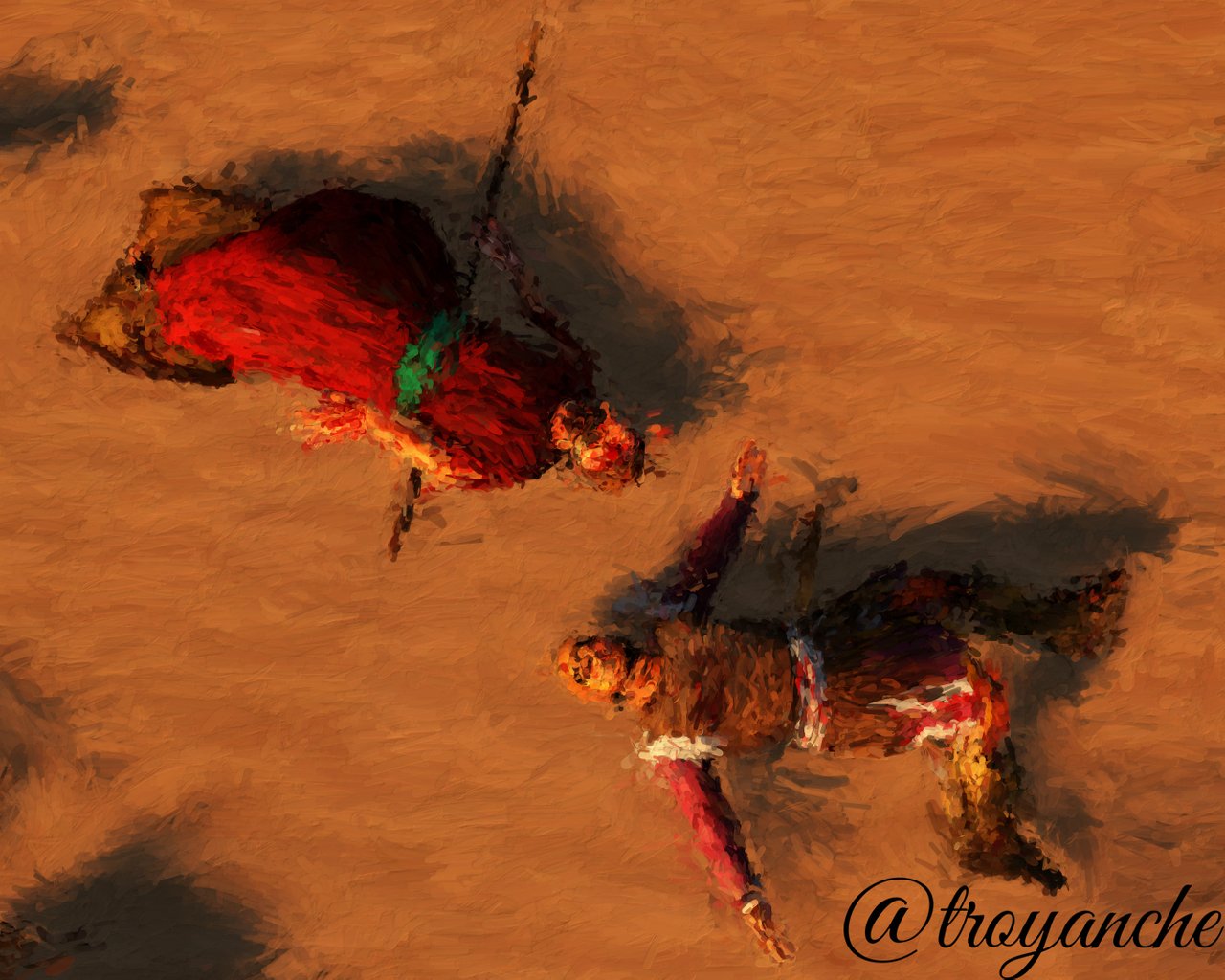 Bandits were stealthy, but less prepared for combat as Trojans were still wearing their war armor when they arrived into the desert so they weren't easy prey. But despite their unyielding will and their skill with swords and spears bandits kept coming and coming.
Eventually all the bandits gave up, but the damage was done. Only several survivors were left to bury the dead and give them respect for what they've done in their lives.

If you liked my work you can follow me on instagram (it would mean a world to me). If you'd like to collaborate with me, or you would like to get a painting done you can DM me on instagram or find me on discord (my username is troyanche#6016).