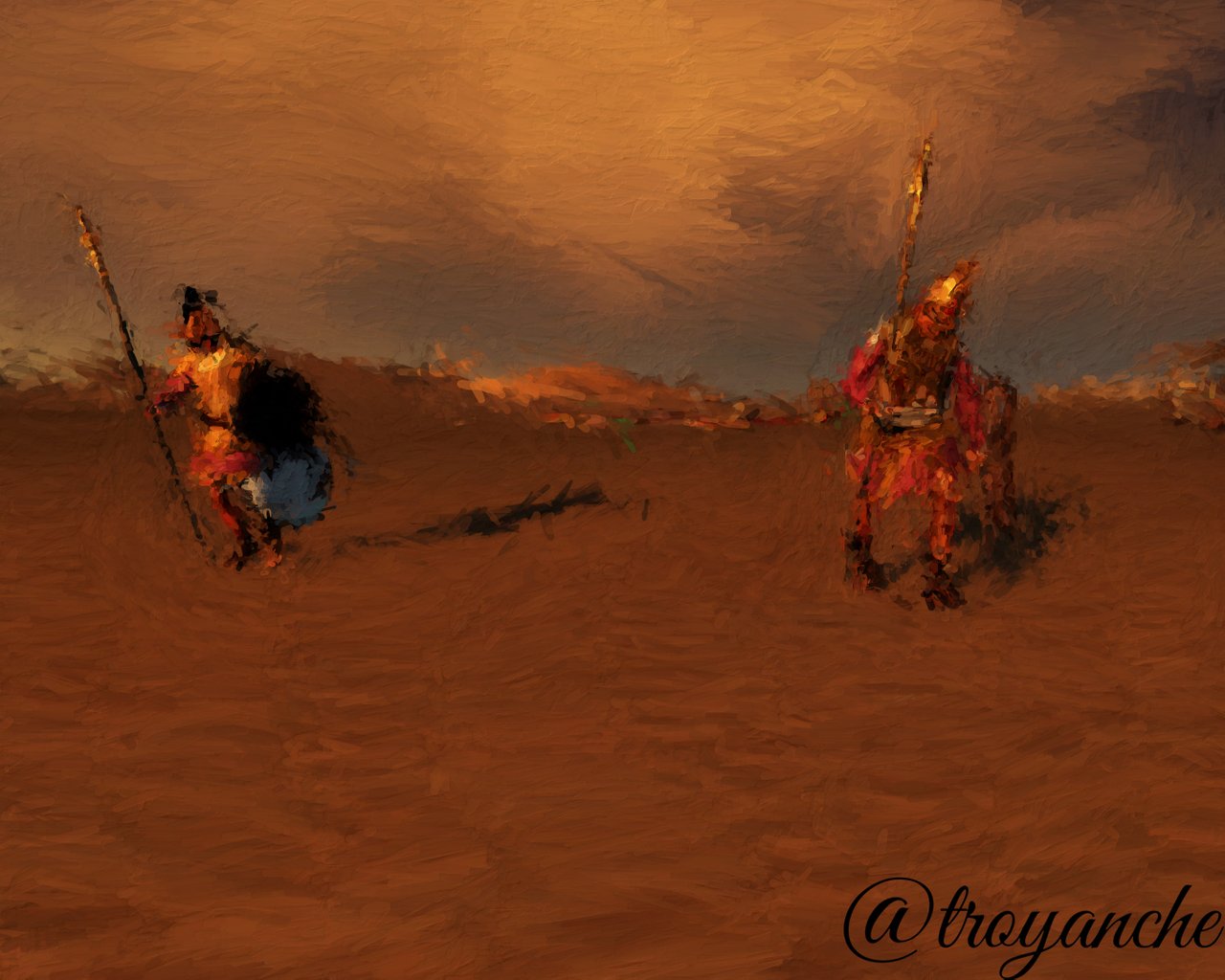 Eventually all the bandits gave up, but the damage was done. Only several survivors were left to bury the dead and give them respect for what they've done in their lives.
Soon they left the camp and started to search outside for survivors. Then they found out that the scout group has met another small group of Trojans who were also attacked by bandits.

If you liked my work you can follow me on instagram (it would mean a world to me). If you'd like to collaborate with me, or you would like to get a painting done you can DM me on instagram or find me on discord (my username is troyanche#6016).