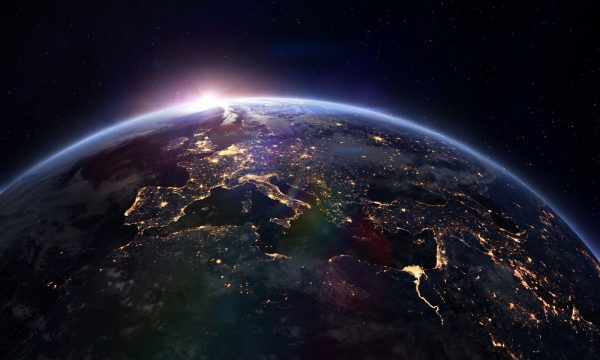 The American technological giant, Amazon, plans to release 3,236 satellites in Earth's orbit. This is because of Internet security for the least developed communities in the world, The Verge writes.
Amazon is one of the many companies that plans to use a network of thousands of satellites to deliver the Internet around the world.
Being different from the traditional satellite internet, these plans include the use of satellites in the lower part of the Earth's orbit.
SpaceX has plans to release about 12,000 satellites as part of its Starlink platform, OneWeb wants to release 650, and Facebook also plans to release its satellite.
Amazon's Kuiper Project will consist of satellites located in three different altitudes. There will be 784 satellites at 367 miles, 1296 satellites at 379 miles, and 1156 satellites at 391 miles.
These satellites will provide internet in areas stretching from Scotland to the southernmost point of South America. The area, theoretically, covers 95% of the Earth's population.
Amazon has not yet stated whether it intends to build satellites themselves or buy them from a third party. There is still no clear plan of how to launch them into orbit. The company's executive director, Jeff Bezos, indicates that Amazon will consider all possibilities.
There is no time for ever that Amazon satellites will be sent to orbit, but first the richest man in the world will have to get permission from the Federal Communications Commission in the US.