Tradingview link: https://www.tradingview.com/chart/EOSUSD/1ac5XPin-EOS/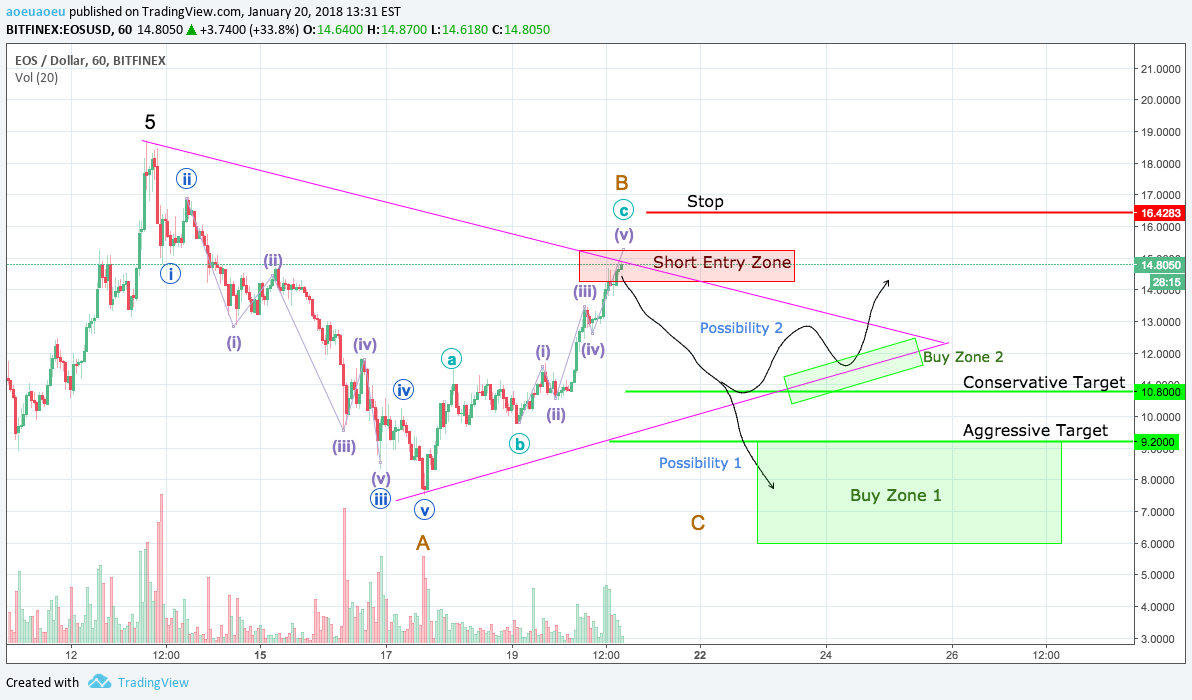 EOS is still in corrections after a 5 wave impulse (black 5). EOS could possibly complete an ABC (possibility 1) or an ABCDE correction (pink triangle and possibility 2). Right now EOS already completed the 5 impulse wave (purple) of subwave C (green) of wave B (orange). EOS will likely see a drop soon.
If EOS completes an ABC correction (possibility 1), we could look for a long entry from $6.20 to $9.20 (Buy Zone 1). $6.20 is derived from a 0.786 Fibonacci Extension of wave A, and $9.20 is derived from a 0.5 Extension. If EOS completes a ABCDE correction (possibility 2), look for a bounce of the upper resistance line (upper pink line), and buy when reaches the lower support line (Buy Zone 2).
For daring traders, we could open a short position.
Entry: $14.20 - $15.20
Stop: $16.40
Target 1: $10.80
Target 2: $9.20
Disclaimer: This is just my opinion and not financial advice.