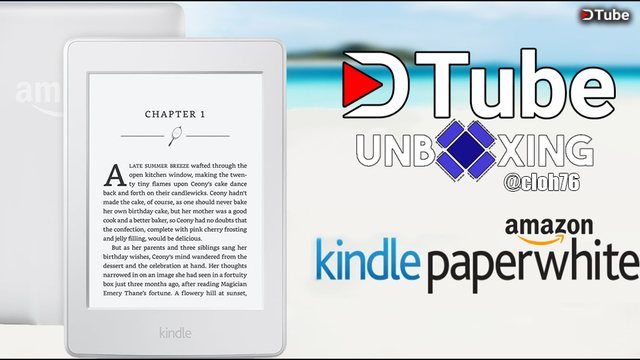 ---
Dear DTube and Steemit Friends,
Today I'll be unboxing and reviewing the Kindle Paperwhite. This model is the mid-range version between the standard Kindle and its bigger brother the Kindle Oasis.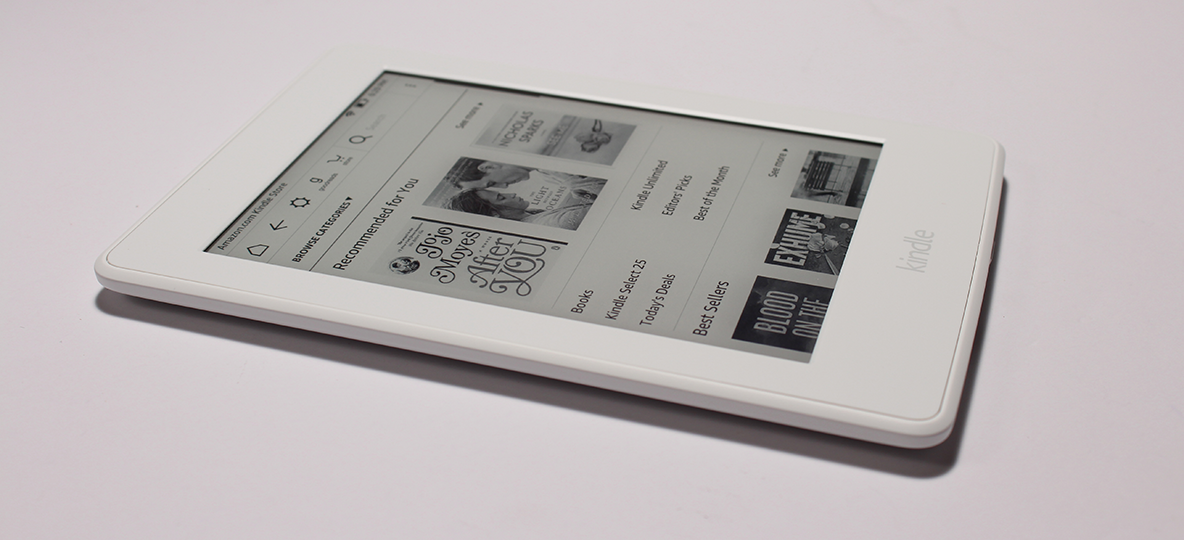 Compared to the standard Kindle, this unit has a higher resolution, faster page turns and a built-in lighting technology, however, no longer has built-in speakers or a headphone jack removing the ability to listen to audiobooks and MP3s. The paperwhite which comes in either your choice of Black or White and retails for $119.00
The Paperwhite ships directly from Amazon and as you can see comes in an easy to unbox packaging allowing you to quickly open and unpack everything you need to get started. The box itself is very discreet and has only one label and the familiar Amazon logo. The tablet lays snug in the box and includes your basic starting instructions to charge your device before using it. Underneath the instructions card, you'll find the USB charging cable, which unfortunately does not come packaged with a charging brick wall adapter. If you decide it is something you absolutely need, you can purchase it separately for an additional $10.
I decided to power it on first before removing it from the plastic. Do note though... I do recommend that you follow the directions and fully charge the device before using it for the first time. For the purpose of this unboxing video though, I decided to just power it on which is not advisable.
If you are a person who is used to using computing tablets, you will think this loads a little slow. Just remember, this is an e-reader.
The setup is similar to most Kindle devices where you start by selecting your region and language. Once done with that, it will take a few minutes for the device to initialize and boot to the getting started page where you will select and connect it to your wifi and associate it with your Amazon account. Through the setup, you will also be asked to join or login to a number of other services offered for device owners.
Once done with all of that, you will go through a quick guide on how to use and navigate around your kindle before bringing you to your customized homepage.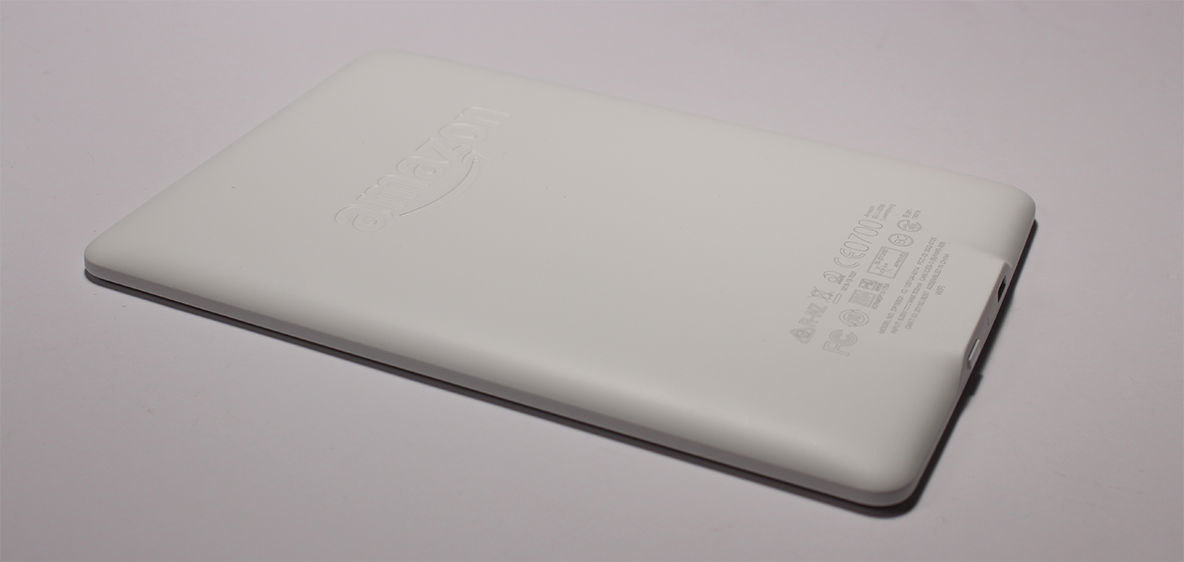 The construction of the device is simple with a smooth hard plastic bezel around the e-ink screen and as seen throughout this video small and thin enough to easily carry around with one hand. It is to grip and has a nice rounded back with a rubber texture to it. The device does a good job of protecting itself from fingerprints and other oily smudges. There is only one button on the device allowing you to power the unit on and off. All other functions are done using the touchscreen which now has a more graphical interface.
The touchscreen uses capacitive technology allowing the device to be much thinner than its predecessor. Navigation is simple using simple zones, such as pressing the left side to allow you to turn the page to the previous page and pressing right allowing you to turn to the next page. The top zone is for pure navigation.
Overall the Kindle Paperwhite is a solid piece of technology. The hardware and the software seem to work well and flawlessly. The one thing that took a little getting used to was the flicker in between page refreshes, but that's only because I'm used to using devices such as an IPAD to read e-books.
Thanks for taking the time to watch my video. I'll see you again in the next unboxing and review video.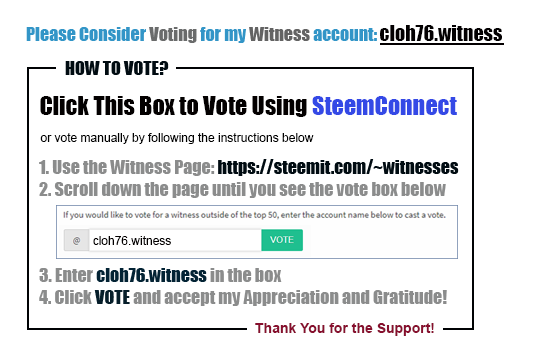 ---
▶️ DTube
▶️ IPFS