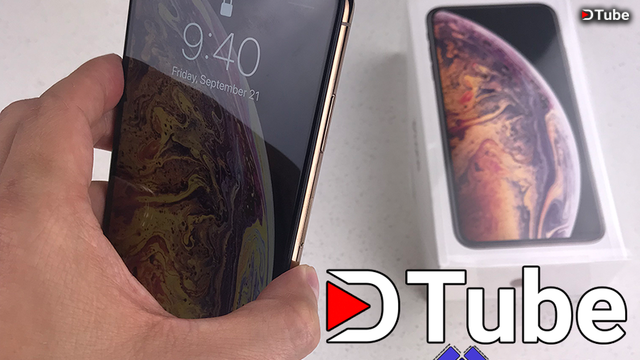 ---
Dear DTube and Steemit Friends,
Today is the day that I am bringing you my unboxing and first impressions of the New IPhone Xs Max. Today is a special unboxing because I will finally be replacing my older phone the IPhone 7 Plus, which I have had for a couple of years now.
I decided to skip the IPhone 10 upgrade and instead hold out for the 3rd quarter S version because I just didn't feel it would be worth it to move back to a phone with a smaller screen size and form factor. Plus by now most of the bugs and design flaws would have been identified and worked out, not to mention potentially better specs and refinements to the hardware.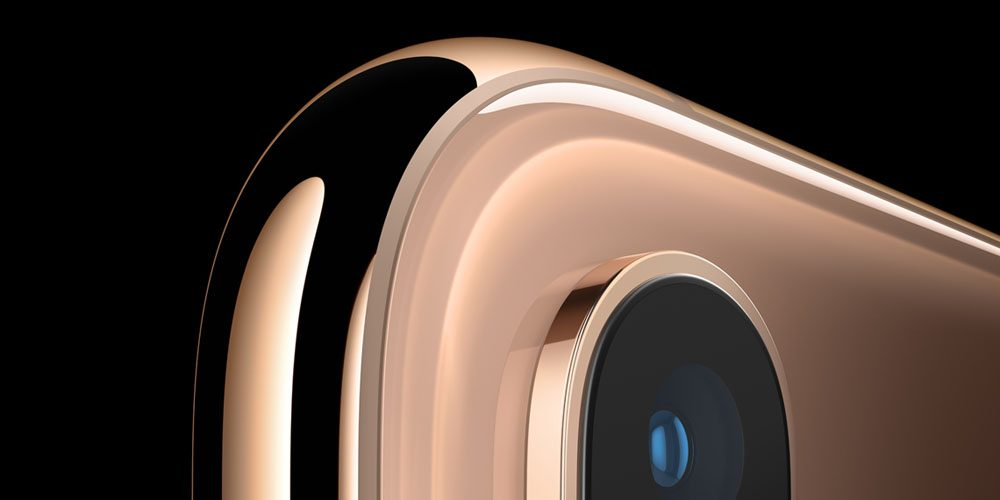 I pre-ordered the phone as soon as it was available on the Apple website and I received it on launch day Friday Sept 21 and I wanted to share the entire experience with you.
As you can see, the design and labeling of the box clearly indicates and gives you an idea which color phone you selected. Both the label and Icon are etched in Gold letting me know that my New Gold Phone is inside waiting to be set free.
One thing I have always liked about Apple Products is there creative and thoughtful packaging. This is one unboxing that I have been waiting a while for.
like all other IPhones of the past, once you remove the plastic and lift off the cover, you are first given a users guide and instructions, which in this case is enclosed in a cardboard pouch. You get a booklet with colorful illustrations of your device and basic instructions on getting started as well as a card containing your SIM push pin and also a couple of Apple Logo adhesives.
In typical Apple style, one pull of the clear tab easily removes the plastic seal around the box
It was delivered by UPS in unmarked discreet packaging, I assume because Apple products, especially new ones, are prime pickings for theft.
As you can see, the phone is absolutely beautiful.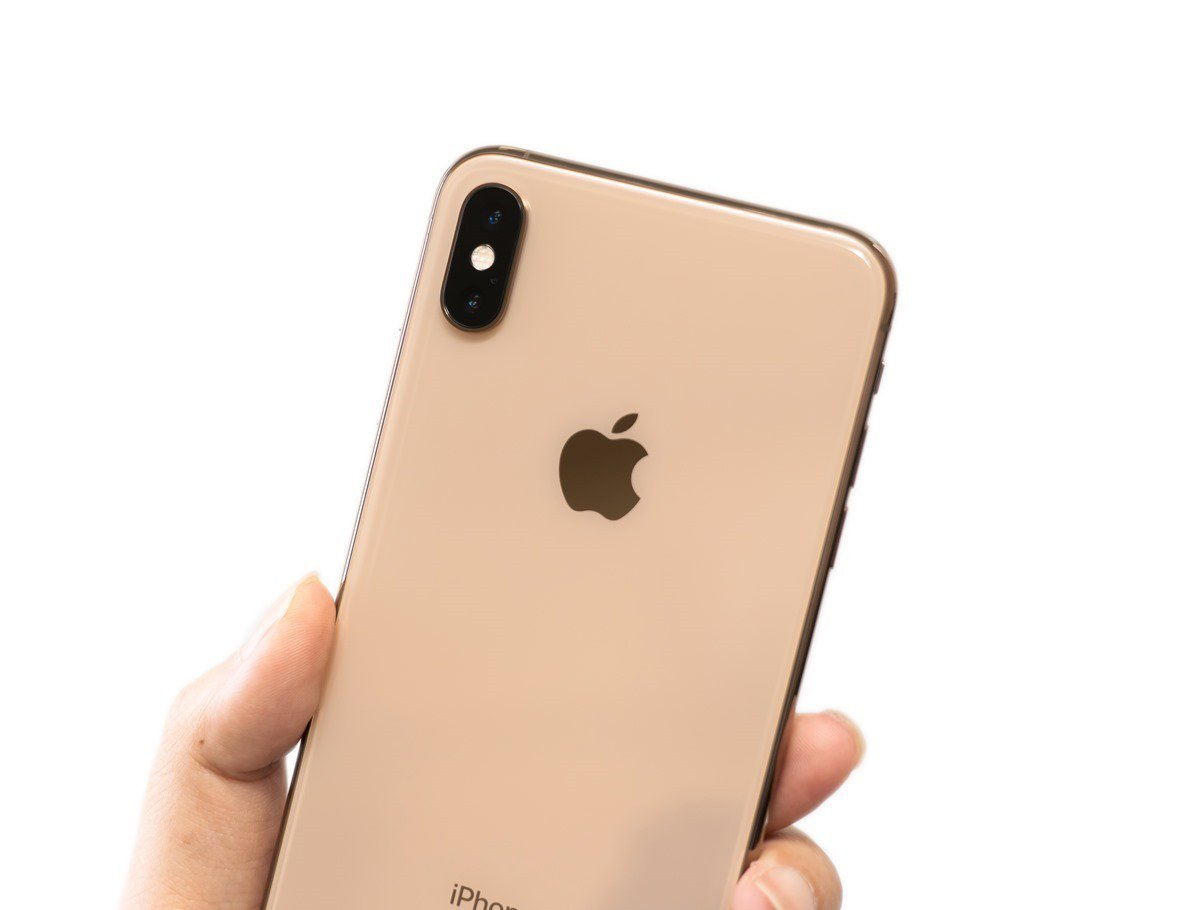 Given that I'm upgrading from an IPhone 7, there is a lot of new features, functions, and gestures that I need to learn. It's almost like learning a new way to use the phone, especially now that there is no home button, which is an advancement that I like.
Now to get to the meat of the unboxing experience, the phone itself. As you can see, the phone is absolutely beautiful. It is closer to a true gold vs the previous gold IPhones and it just looks sexy all-around. Typically I have strayed more towards the space grey for all my previous IPhones, however, this time around, I just couldn't pass up getting the gold one this time around
It's a bit disappointing that the phone didn't come with the fast charger as rumored and instead just the standard charger. And although it does comes with the standard earphones, this time around, no lightning port to earphone jack converter was included. You think by paying 1000 dollars plus, they would throw go ahead and throw those two items in. Guess that's just the world we live in - where you have to spend extra money to get any kind of value.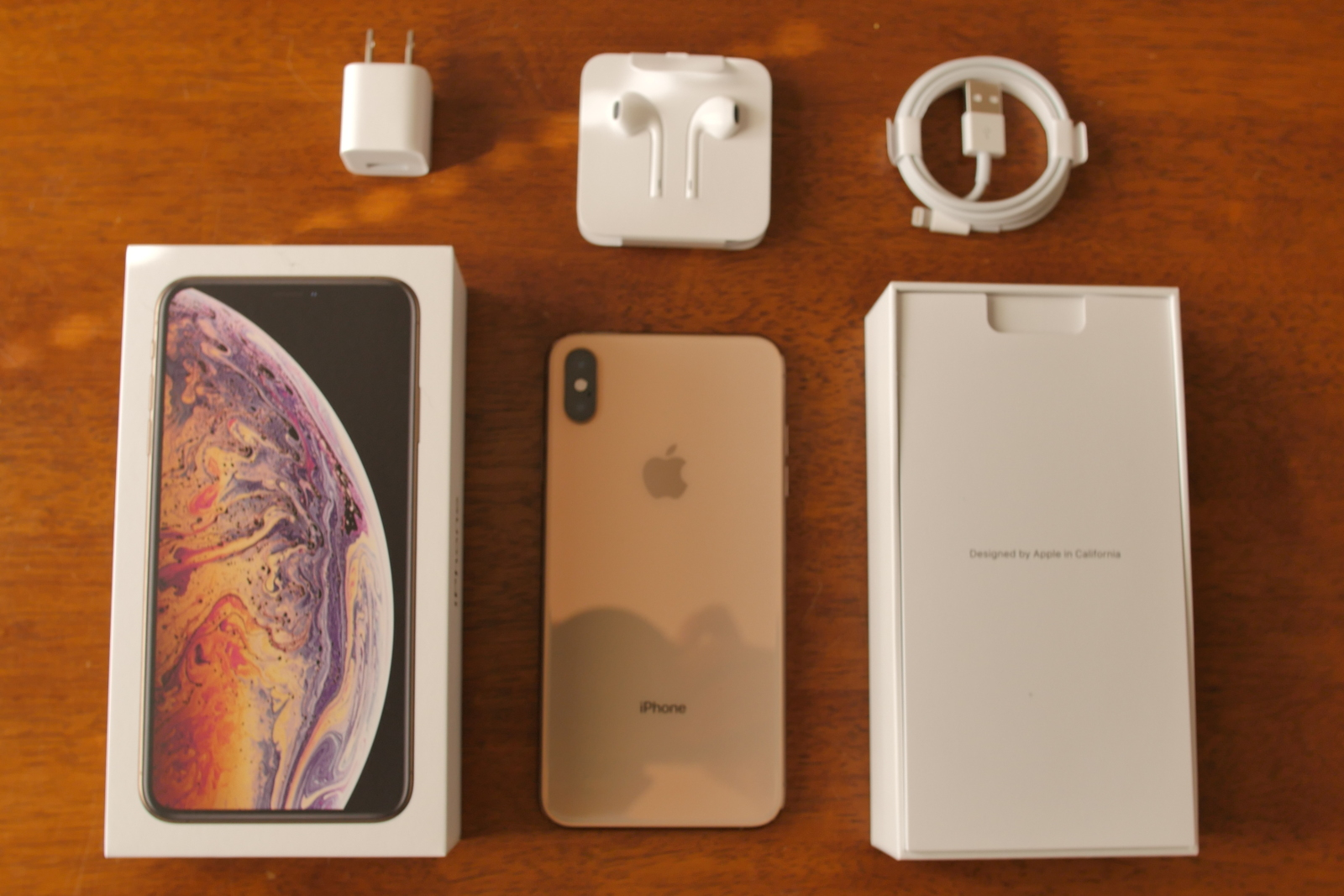 As you can see at the top is the notch where the dual front-facing cameras and the face ID sensor are. I'm not to sure yet how I feel about the notch, however, I have heard that for some users who use apps not adapted for the IPhone 10, it does get in the way. The phone is sleek and smooth and it does feel like a solid piece of hardware. Its heavier than my 7 Plus, but feels more comfortable and firm to grip.
Setup is fairly easy and straightforward and if you are transferring from one phone to another, the process has continuously gotten a lot simpler. If you already have an IPhone 10, there isn't much of a difference between this phone and that one, with the exception of a processor upgrade, a larger screen, and of course the new Gold color which I admit looks really nice.
Anytime I buy a new phone, I use it as an excuse to start fresh, and although I have most of my data and apps backed up to icloud, I only install the basics and transfer over my contacts. Call me crazy, but i think it's just easier then cloning my old phone and then going through and manually removing things I don't regularly use. If there is something I need, I can always retrieve it from my backup or go back to my old phone and get it.
As with any latest IPhone release, FaceID is the new security measure used to secure your phone. The Face Recognition seems to work a bit faster from the previous IPhone 10 model, but it is a feature I have mixed feelings about and I'll tell you why later in this video.
Once you select what you want to restore and install on the phone as well as setting up features like apple pay, its a little wait while everything is setup and transferred over. So lets quickly go through all the setup and initialization screens enabling all the features I want to have setup.
A new feature added is screen time and analytics which provides information and feedback on your overall usage so you know if you are spending too much time on your phone watching videos, surfing the web, or other activities. A true tone feature has also been added which normalizes images and pictures so they arent overexposed as well as a zoom selection which allows you to change the size of icons and text on-screen. It does not, however, make it possible to add additional lines of app icons to the home screen.
As you wrap up the installation, the last few screens give you directions on some of the basic new gestures associated with performing various tasks on the phone. This is Something I'll definitely have to get used to given that this is my first IPhone without the Home button.
So What's new about the 10S Max. It has a 6.5 inch OLED Display capable of a 2688x1242 resolution. It weighs about 200grams and is thinner then last years iphone 10. It has a dual 12 megapixel rear-facing camera and a 7 megapixel front-facing camera, both capable of capturing 4K video. It has the new A12 processor which uses less power giving the phone longer use time. It has an IP68 rating ensuring us of better waterproofing. It also now has a dual SIM allowing you to carry dual lines care of an eSIM and a nano SIM. All of this at a starting price of 1100 dollars.
The 10s Max is slightly thinner than the previous IPhone 10 from last year, however, compared to my Iphone 7 plus, it's virtually the same in size and thickness. There is, however, more screen area due to the removal of the home button and the switch to an edge to edge OLED display.
What I think I like best about the phone is the dual SIM feature. This is something that I have been waiting on for a long time. Especially since I frequently travel to different countries. Unlike other phones which have a dual SIM tray, the IPhone 10s Max uses an internal hardware e-SIM like the Apple watch and a single slot for an additional Nano-SIM.
My initial thoughts about the interface and how to interact and how the new gestures work with the phone came with mixed emotions. I find it somewhat annoying that functions that once took a single gesture are more complicated now. Things like Powering down your phone are now more complicated. You now have to contort your fingers by pressing a button combination of both power and the volume button in order to bring up the shutdown screen, where you can then swipe to shut down your phone. It used to simply require you to press and hold the power button and swipe. I actually had to go online and look up how to power the phone down.
With the now larger screen, switching and closing apps is also more difficult given that you have to swipe from the bottom to the top of the phone in order to switch between and close apps. This makes it more difficult for single hand use.
Unlocking your phone is also a longer and more complicated process which I thought FaceID was supposed to simplify. You are now required to face the phone which would authenticate you and then swipe up to use your phone. On my IPhone 7 I just had to press my finger to the home button and it would authenticate and automatically bring me to my home screen. It went from a 1 step process to a 2 step process. I'm also not too fond of the new secure notifications where you need to authenticate through faceID in order to view your notifications in more detail. I understand the need for security and privacy, but it's annoying when your phone is laying down and says you have a facebook notification and in order to see the details of that notification you need to again scan your face or read it from within the app.
Although these issues are more software related, they are still annoying and I do hope they will get fixed or improved.
Overall the Phone is an AMAZING device and I am happy with it, however, I feel that some of the innovation that once made Apple great is missing. I still give kudos to the aesthetics and design of their products but I just don't think design alone is worth the high price tag of the device.
Would I recommend you buy the phone? I would say if you own an IPhone 6 or 7 and have been looking to upgrade, then yes, but if you own last years model of the IPhone 10 then no because there is no reason to pay an additional $1000 or more for essentially the same phone with a little more than a larger screen and longer battery life.
Well, That's it. That's my review of the IPhone 10s Max. If you liked this post, please leave a like and subscribe to my channel and please do leave a comment so I can continue to make better quality content for you. Id love to hear from you all.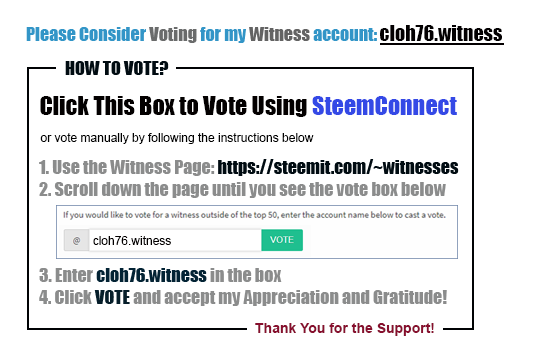 ---
▶️ DTube
▶️ IPFS