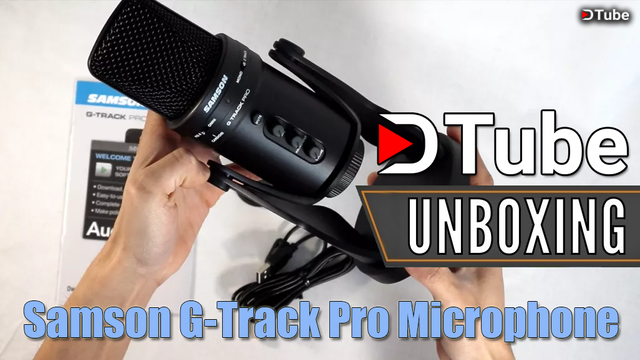 ---
Dear DTube and Steemit Friends,
As I was going through and creating a post for one of my gaming videos, I came to the sudden realization that I had not done an unboxing and review video for the Samson G-Track Pro Mic that I recently purchased. In several of my posts, I reference it and I even filmed footage of the unboxing, however, somewhere along the line in my daily routine of creating posts for DTube and Steemit, I forgot to create one for this new piece of hardware.
To make sure I follow my tradition of unboxing and reviewing new hardware that I purchase and receive, this is my post for the Samson G-Track Pro mic.
I have always wanted to purchase a semi-professional mic for gaming and recording videos, but never really jumped at the opportunity, however, with gaming and recording videos becoming a popular hobby and past time of mine, I finally decided to dive in and put down some cash to purchase a better quality Mic.
As I'm sure most of you have noticed, there are countless numbers of USB microphones in the market right now and with Social Media becoming increasingly more popular, demand and competition among various manufacturers for equipment is beginning to get fierce.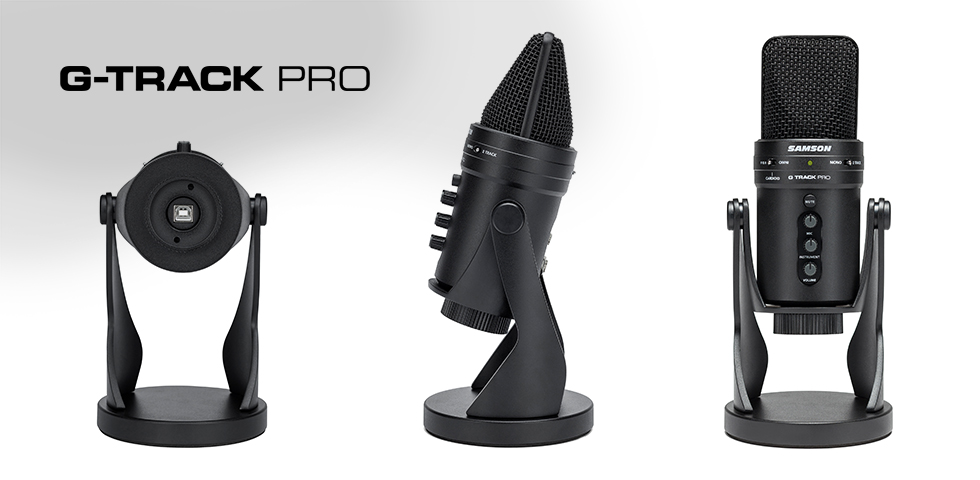 I decided On the Samson G-Track Pro Mic and have been pretty impressed with it as my first entry into this space. One thing that you will notice about the mic when you first unbox it is that it is not light and the build quality and durability seems solid. It comes in a nice matte black color.
Samson is a company that's been in the microphone game for quite a long time and has a solid line of hardware and other digital audio/video equipment.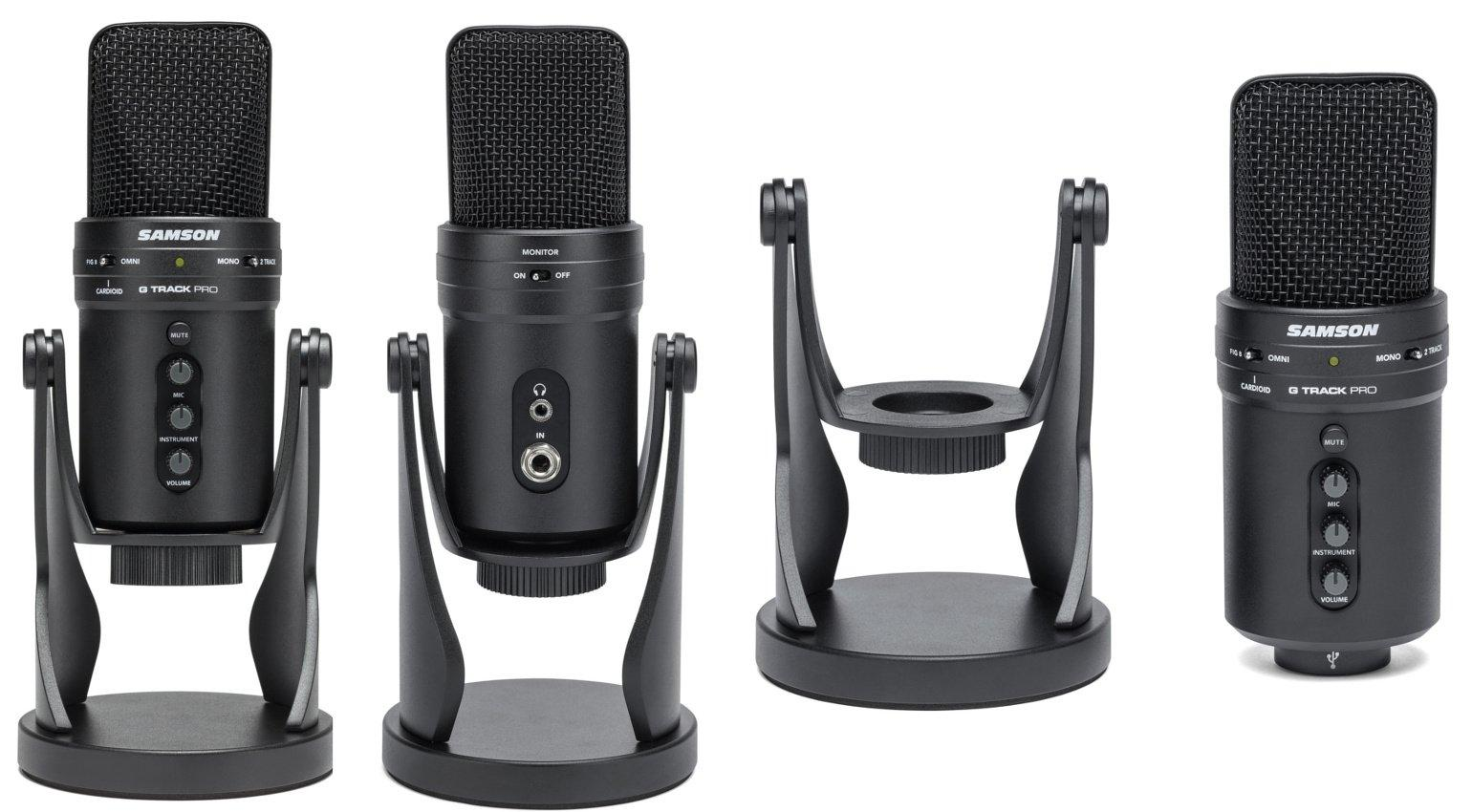 The mic itself comes with a number of features with a few being the following:
All-in-one USB mic and interface
Dual 25mm condenser capsules
Three selectable polar patterns: Cardioid, bidirectional and omnidirectional
Compatible with both Mac and PCs
3-color LED for power, clip and mute
It is easy to setup right out of the box and for the price, it sounds great. No driver installation is required — you just plug it into your computer or laptop and it'll be recognized within 10 seconds. It comes with a USB connector and an O-ring which will allow you to mount it to any boom pole and if that is not your style, a base which allows you to set it right on your desk and rotate it as you see fit.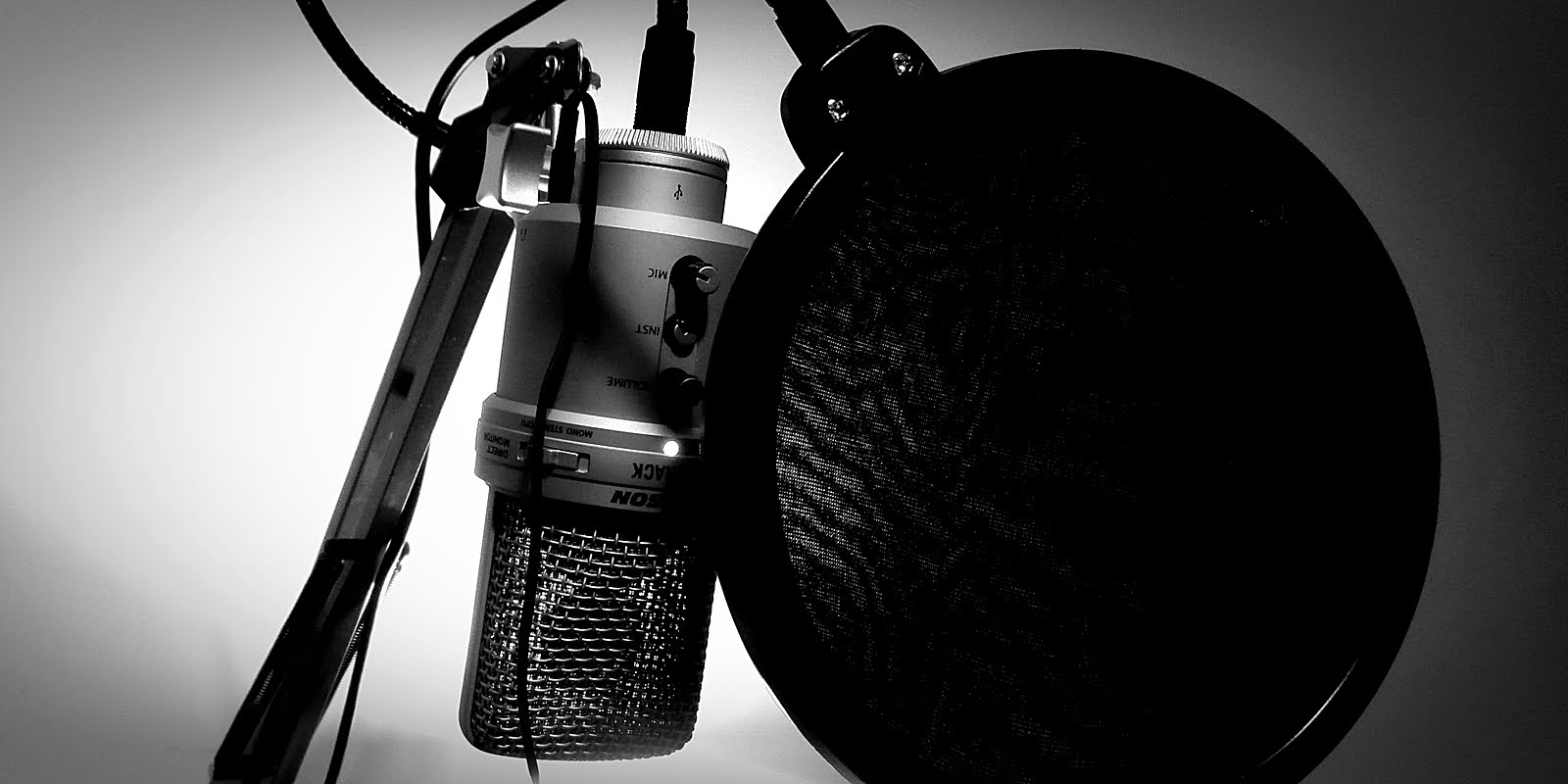 The mic itself has several controls which allows you the flexibility to adjust your audio preferences real-time without the use of the available software.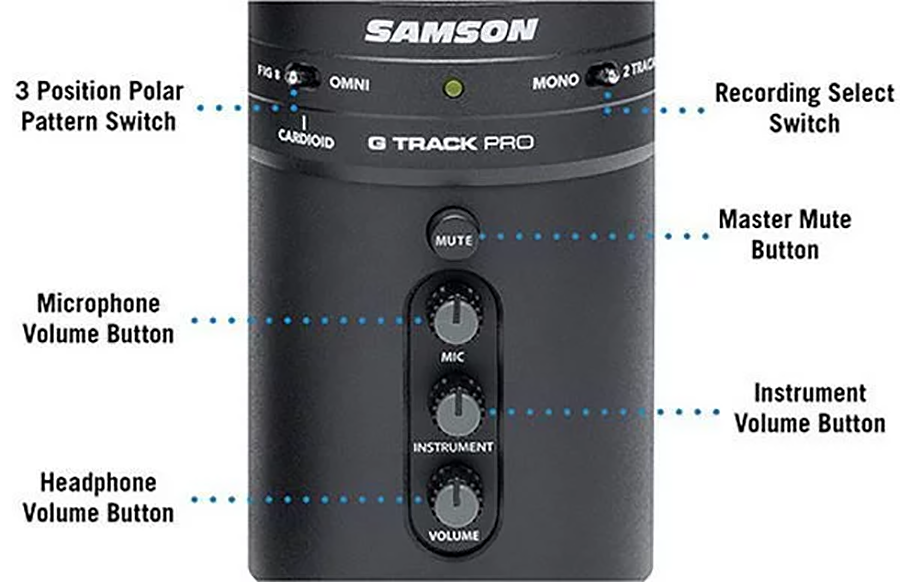 Overall for the price, this mic was well worth what I paid. If you are looking for something fairly inexpensive which can do the job of more professional mics than this hardware is definitely for you. It's a versatile microphone that can be used for every occassion and as you can tell from the video, will help up your streaming and recording game and take it to the next level.
If you like this video and have any suggestions or recommendations on what I should do to improve my DTube content I definitely appreciate the feedback. I'm constantly working on the quality and content of my video and would love advice from people who are experts and more experienced than me.
I hope adding this Mic to my arsenal of hardware will bring me closer to providing better content for you to enjoy.
Thanks for Watching!
---
Image Sources:
[1]
[2]
[3]
[4]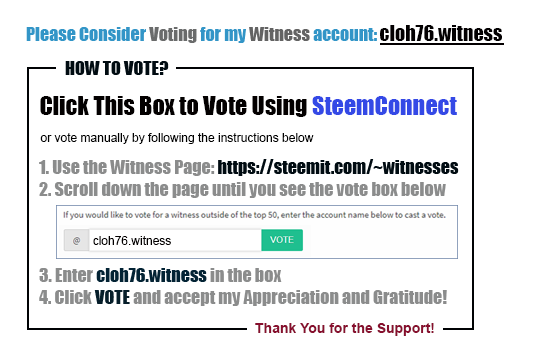 ---
▶️ DTube
▶️ IPFS