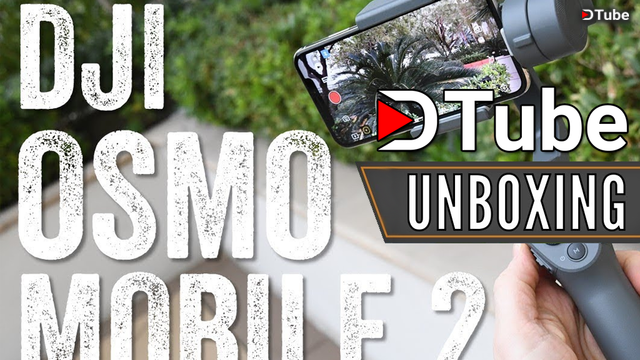 ---
Dear DTube and Steemit Friends,
Today I am sharing with you my unboxing and first impressions of the DJI OSMO Mobile 2. This is a piece of tech that I have been wanting to get my hands on for a long time. As I continue my journey in creating video content, I figured this was a piece of equipment that was definitely needed for my arsenal of equipment.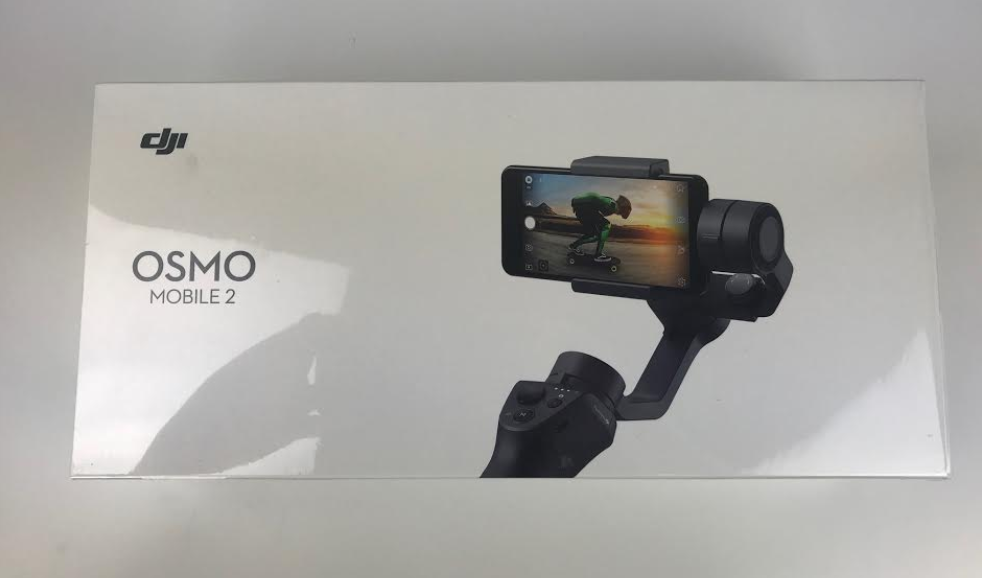 As you all may or may not know, DJI is known for making some amazing products for digital video capturing and I myself have previously bought other DJI equipment such as my first drone the DJI Spark, which I reviewed here a couple of weeks ago. What triggered me to purchase this, aside from my compulsive spending habits, was the number of positive reviews I had seen for this device. That, and my need to purchase a gimble device to further my own social media career.
The device itself cost roughly 130 USD at the Apple store and was one of the last few units remaining.
The packaging for the device is similar to other DJI products (at least in my very limited experience) and comes in a form-fitting enclosure that keeps the device safe and secure. This, however, should not be your permanent carrying solution, unless you just like to carry bulky boxes around for all your equipment.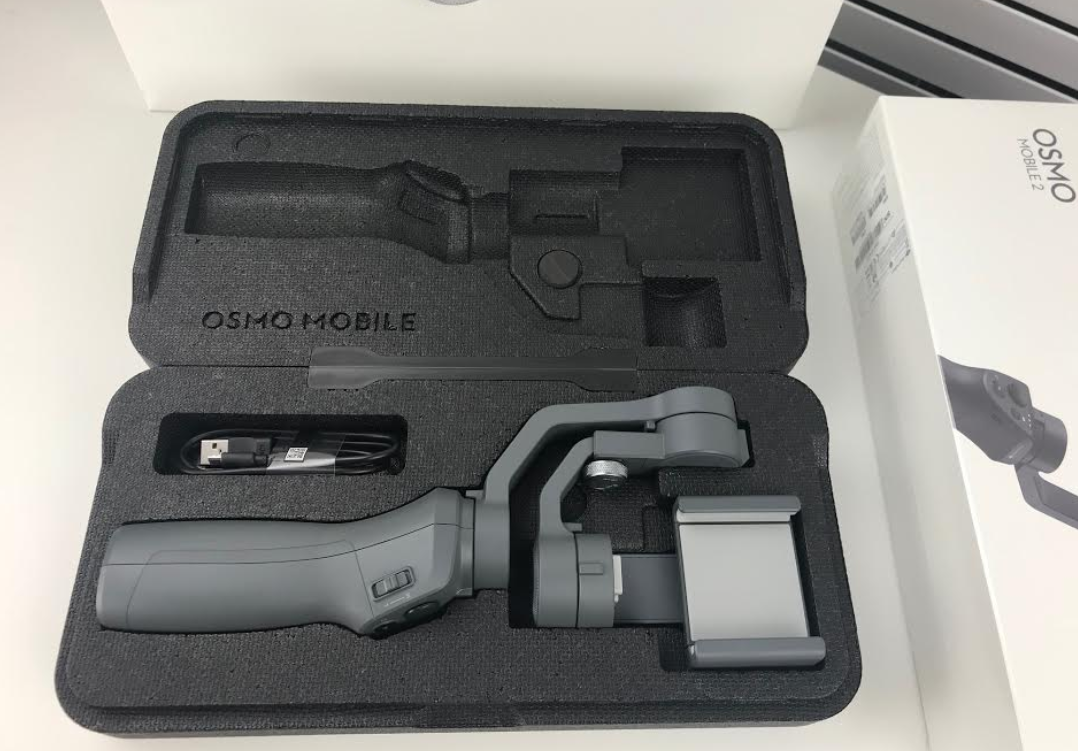 The package comes with the Gimble itself, a USB charging cable, and a set of instructions and warranty information printed in various languages. The unit itself comes uncharged, so expect that you will need to recharge it for a couple of hours before you can play with it. In the store, there is a nifty charging stand that you can mount the unit on, however, you will need to purchase it separately, which I found out for myself when I unboxed the unit.
The OSMO Mobile 2 is made of durable plastics and aluminum and feels very sturdy. Although I haven't gotten to test it yet, the device itself moves very smoothly. On the device, you will find 3 buttons on the face - a power button, a quick shutter button, and a flat joystick knob.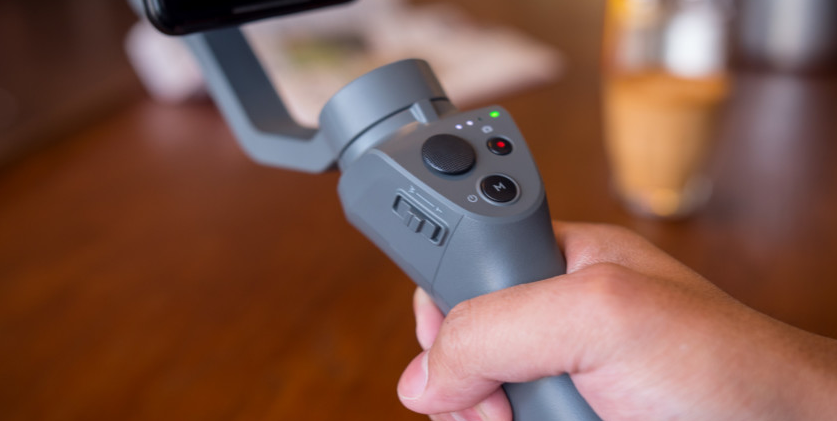 You can press the power button once to check your battery status and then press and hold it again for 1.5 seconds to turn the unit on. The shutter button allows you to take a quick picture or begin recording the video without needing to do it on your attached device. The joystick allows you to pan up, down, left and right and feels pretty solid.
On the left side of the device, you can find the zoom trigger allowing you to zoom in and out to get the best image possible. The USB charging port is on the right side - where you can plug in your USB cable if not using the charging base mount, which again you need to purchase separately.

The camera clamp is a spring loaded mount allowing you to securely attach your phone and any various digital cameras. It was recommended by the salesman to use only phones or smaller digital cameras. Devices such as the GoPro may not be the best fit for the device. The aluminum knobs are also pretty solid and allow you to tighten or loosen the adjustable clamp and rotate it 360 degrees to get the best angle and setting for your phone or camera.
The motion and swivel of the DJI Mobile 2 is smooth and effortless keeping all video steady and stutter free. I have not yet gotten to test the device out on actual footage, but as soon as it is done charging, you can expect that I will be taking it out for a spin. Overall the reviews I have read about other's first impressions are spot on, and I hope within the next few days, I can provide a better and more in-depth review of my experience using the device.
Stay tuned!
I hope you enjoyed my review of the ADJI OSMO Mobile 2. If you would like to read more of my posts and see how this device turns out, feel free to follow me. Please also support me by upvoting this post.
---
Image Sources:
[1]
[2]
---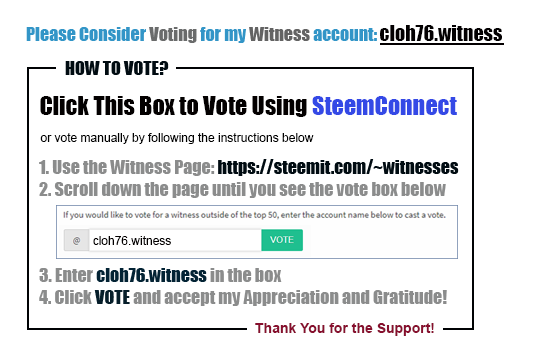 ---
▶️ DTube
▶️ IPFS