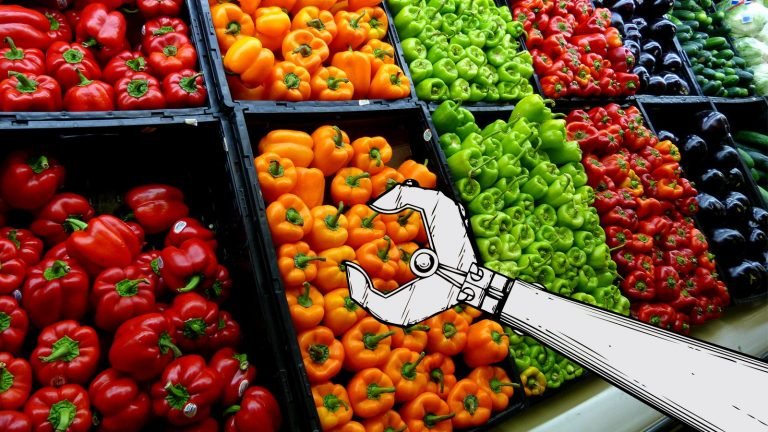 When you think about the future of robotics, your initial thoughts are probably far from the kitchen, and perhaps further away from preparing fresh meals. Yet this advanced technology is entering every corner of our lives, and robots are emerging as growing part of the future of food.
Image: Illustration of an agricultural robot arm reaching for peppers in the produce aisle.
If thinking about a figure filled with robots making our food leaves you feeling a little uncomfortable, I have to admit, I was a part of that club until I watched the video we are sharing with you today.
My initial thoughts on robot-made food had created visions of processed junk food in my head. It turns out, though, that I was completely wrong! Advancements in technology and agricultural robots are making it easier for produce farmers to grow healthier foods like fresh fruits and vegetables in more affordable ways. While the presence of robots in food preparation gives more people access to freshly prepared foods!
Here is the video from Wired to help show us what the future of food will look like!