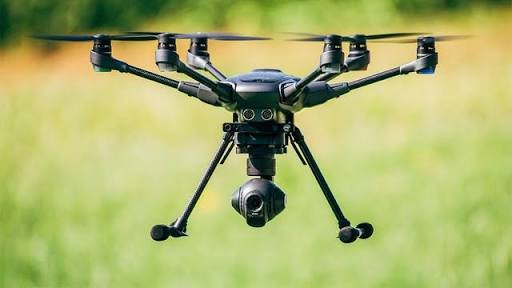 Superior flying aircraft drone Increasing use of it Now the law enforcement agencies are using drones as part of daily work. Recently, the injured driver was seen walking distraught after a car accident in Grimseb area, about 130 miles north of London, in the city of London. The local police administration deployed drones to rescue the person. The incident took place on the cold evening of the snow and the police knew that if the person was not immediately rescued then he could die of hypothermia.
Although some police officers started searching for foot immediately. However, using the thermonuclear imaging camera of the drone, it was able to provide the exact location of the driver. The person, who was 160 meters away from the car, was lying unconscious and hypothermia with six feet deep sewage ventilation.
Local police administration could take help from the UK National Police Air Service. But the quad-craft used in the rescue was able to complete the operation faster and at a lower cost than the helicopter.
Drones in the UK's various police departments are increasing day by day. The country's Southern Police Department launched the first 24-hour drone unit in 2017. In order to rescue or identify the perpetrator, nowadays, large-scale inspire and small size maneuver drones are being used by thermal imaging and zoom camera equipped DIGs.