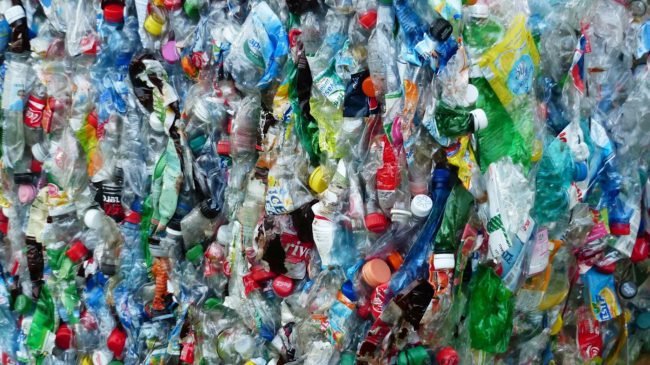 Research to rid the planet of plastic waste is conducted regularly. Someone suggests recycling, someone offers to switch to a completely new type of plastic, but researchers from the National University of Singapore want to use a completely different approach. They learned how to make special aerogels from ordinary plastic bottles and other wastes, which can find a lot of useful applications in various fields.
As is known, the basis of plastic products is polyethylene terephthalate (abbreviated PET). Exploring its properties, a group of scientists led by Associate Professor Hai Min Duong and Professor Nhan Phan-Thien from the National University of Singapore developed a technology for processing PET into airgel.
"Waste plastic bottles are one of the most common types of waste on Earth and have a detrimental effect on the environment. Our team has developed a simple and cost-effective method for converting plastic bottle waste into PET aerogels for a host of interesting applications. For example, one plastic bottle can be processed into an A4 size airgel sheet. "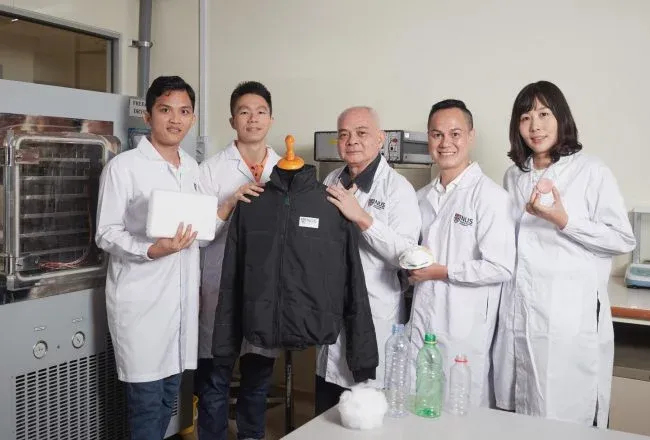 Team of scientists working on the project
The development of airgel took more than 2 years and at the moment the tests are still ongoing, and the authors are not ready to disclose the details of the production, however, a series of tests carried out shows that the material obtained is quite versatile.
"By adding different impurities to the airgel, we can get different properties. By adding methyl groups, we can give the airgel properties of a sorbent that will work several times better than the existing ones. It is suitable for cleaning water from oil. Or another example: other airgel compounds have high refractory and heat-retaining properties. So they can cover the walls of houses and clothing of firefighters to protect against fire or create an ultra-light, but warm lining for jackets. We can make all this and much more out of plastic waste! "