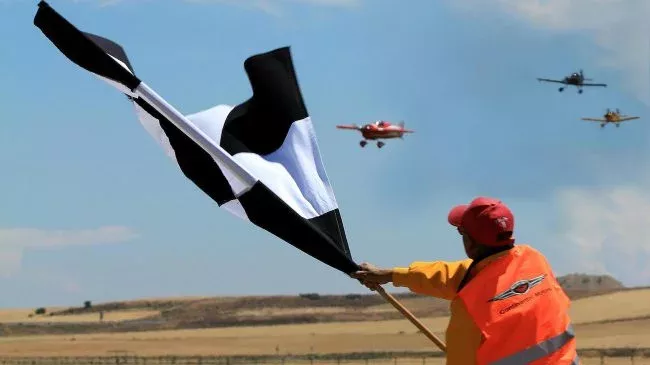 It seems that the sphere of creating electric aircraft is developing even faster than we could have imagined. Just a couple of days ago, we informed you that the British company EasyJet plans to enter the market in 2030, but now it has become known that another company from Albion wants to create the world's first racing electric aircraft. And she promises to do this much earlier than her colleagues - after 2 years.
Immediately I would like to note that quite serious organizations take part in the creation of the first racing electric aircraft - Air Race E (similar to Formula E, but from the world of air races) and the University of Nottingham.
Such quick work on the project was made possible due to the fact that engineers do not have to develop the aircraft from scratch. It will only be necessary to conduct, if I may say so, "electrification" of an already existing model with an engine using a traditional fuel. It will be based on one of the aircraft that participated in Air Race 1 (or Formula One Air Racing). This is a sport that uses small aircraft that can reach speeds of up to 200 miles per hour. Approximately these indicators and want to achieve the project developers.
Experts from the University of Nottingham take part in the project for a reason. The fact is that they are not so much interested in the creation of the first racing electro-plane, as in the early development of the electric aviation.
"This project will make it possible to create new technologies that can be applied when building more powerful electric motors for aircraft. For Air Race E, we will develop a battery, an electric motor with a propeller, and an aircraft control system. "
As for the competitions themselves, the first Air Race E competitions should take place just in 2020, and now the organizers are busy preparing for this event. In addition to technical regulations, general rules for holding an event and measures to ensure security are being developed.