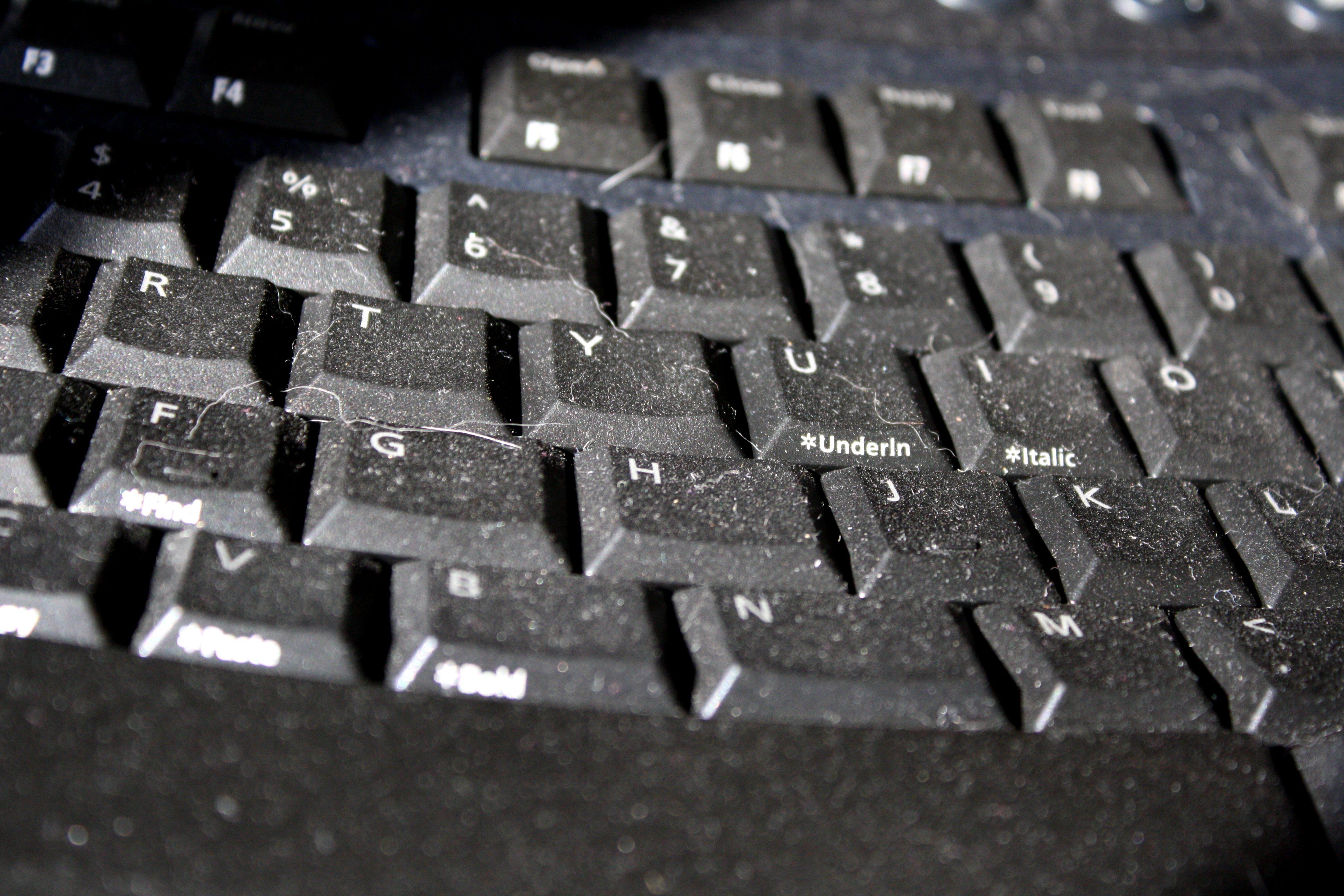 Hello
Once again it's time to clean out the old rig since I've been lazy and putting it off for far too long.
I'm pretty sure everyone knows how harmful dust can be, but once it starts to influence my performance enough is enough.
So why not document it and bring more awareness to it.
Let's start by taking that side panel off and taking a look inside there.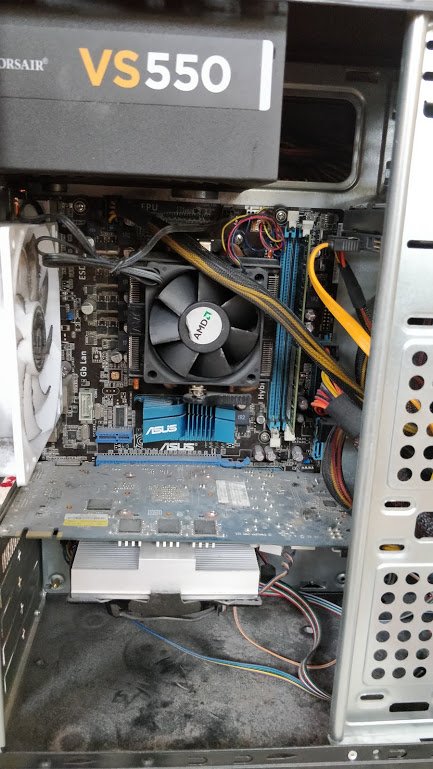 This might look bad but the real deal is usually hidden behind the fans between the heat sink fins. That's why vacuuming will just not cut it. We need to get in there deep.
Start up by removing the fans to reveal the heat sink.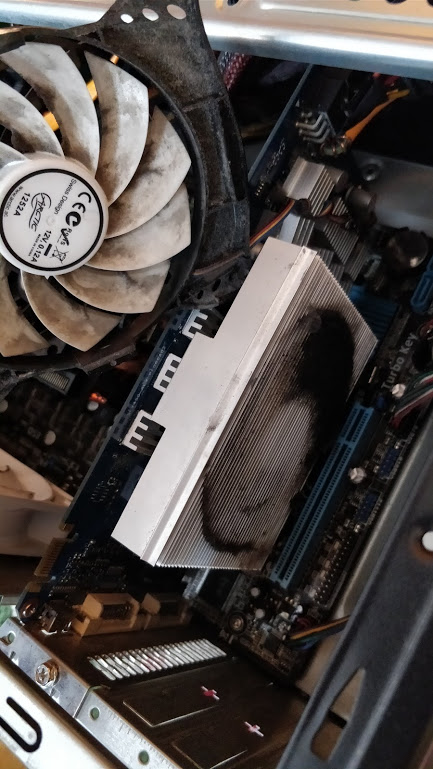 Already we can see the nastiness hidden behind covers. Almost looks like it caught fire at some point.
We should remove the GPU entirely to get better look at this and make the job easier for us.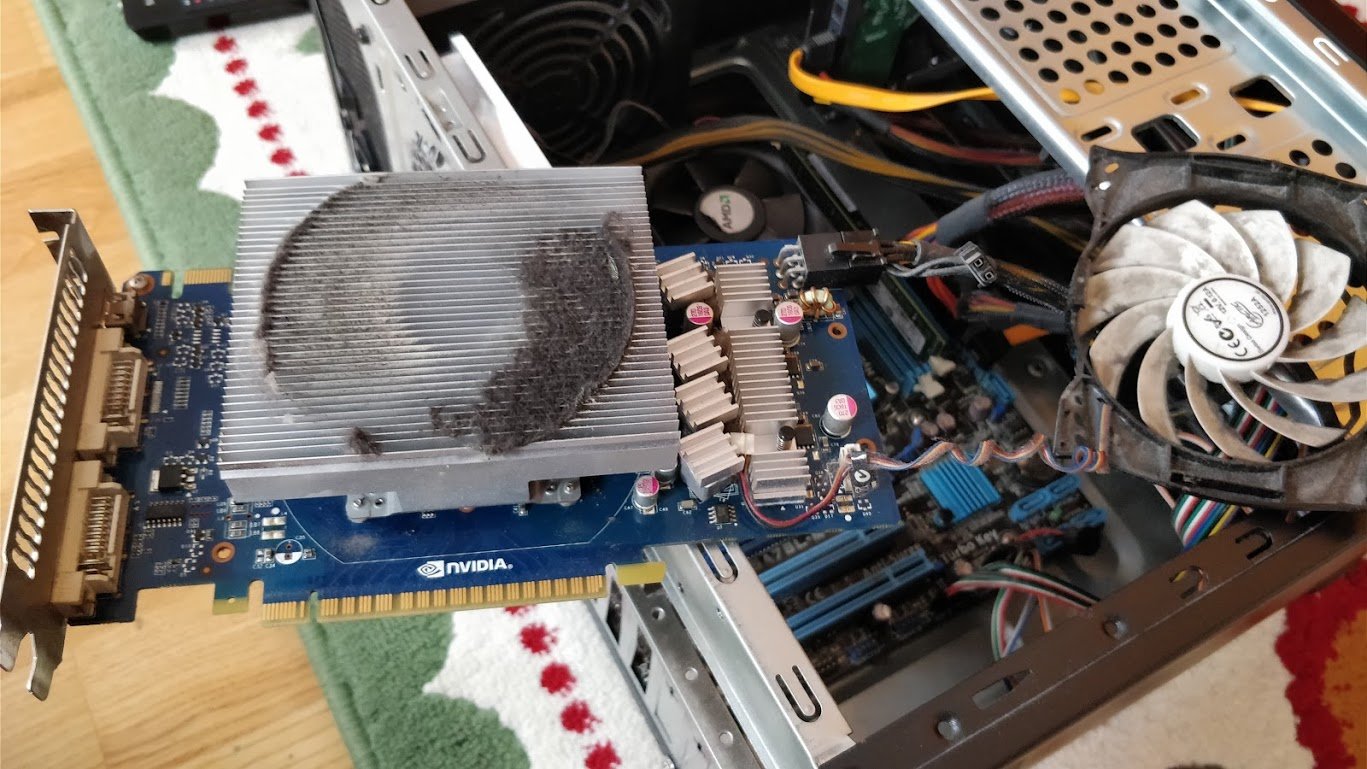 Now we can gaze upon the horror that haunts everyone. Dust !
And as you can see there's no shortage of it. Imagine all the loss in heat dissipation.
What's that speck in there ?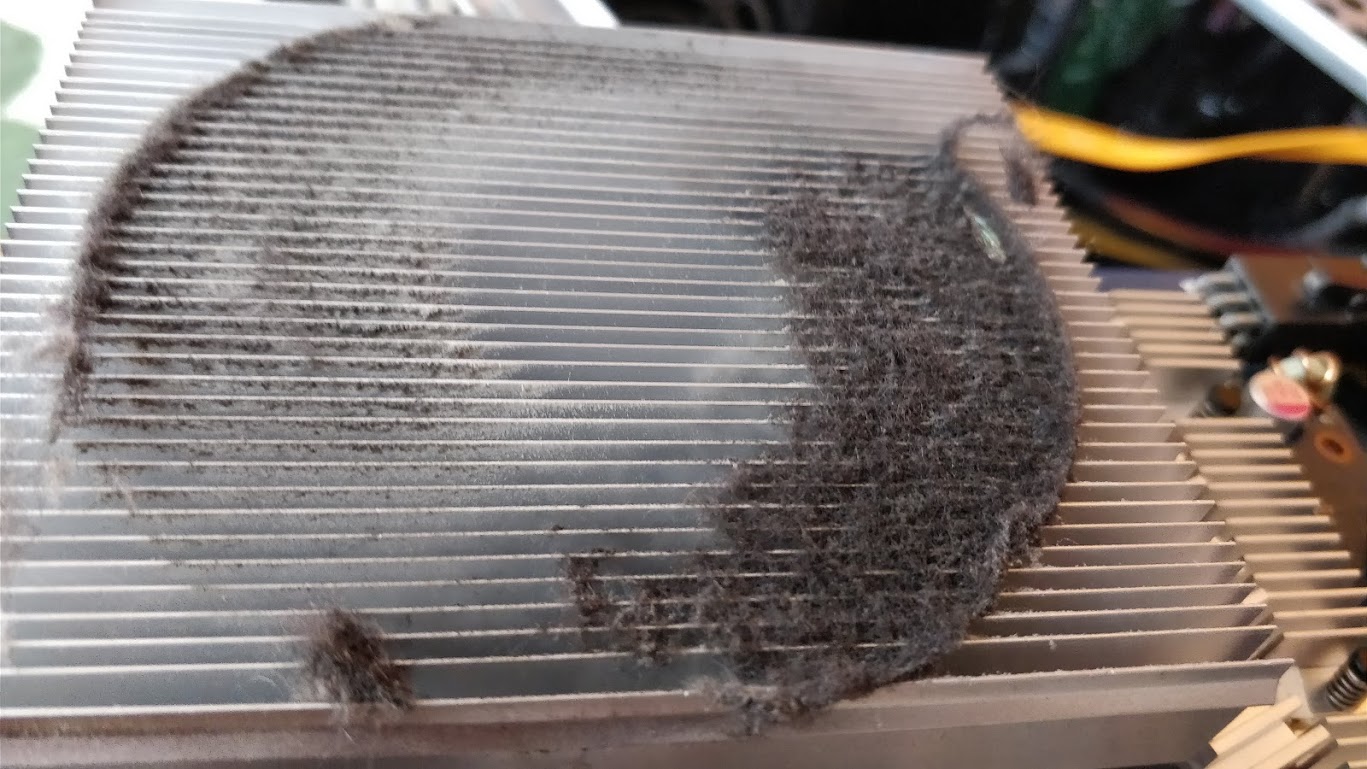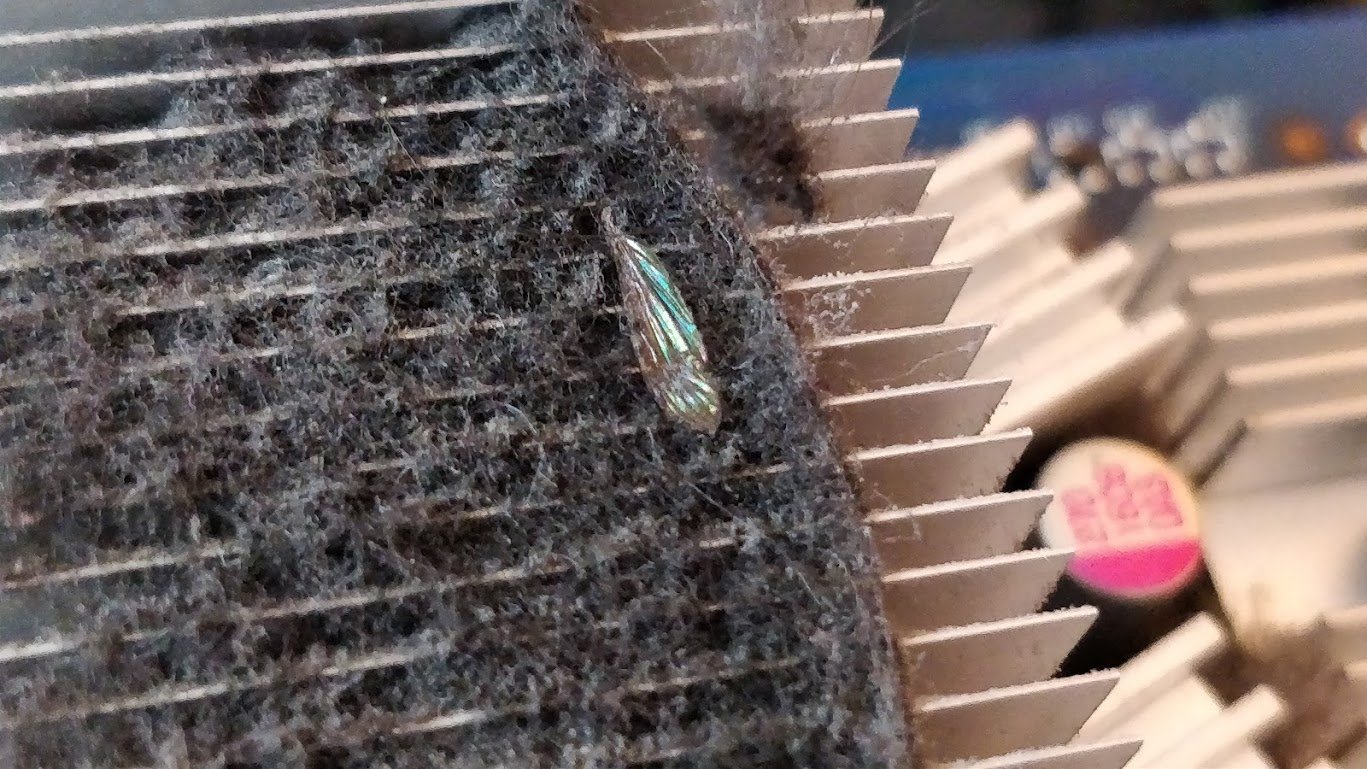 Is that an actual fly wing ?
This mess has got to go now !
Make sure if using canned air not to blow it inside the case. Much more preferred is to vacuum it away.
Also don't forget to clean the underside of a fan.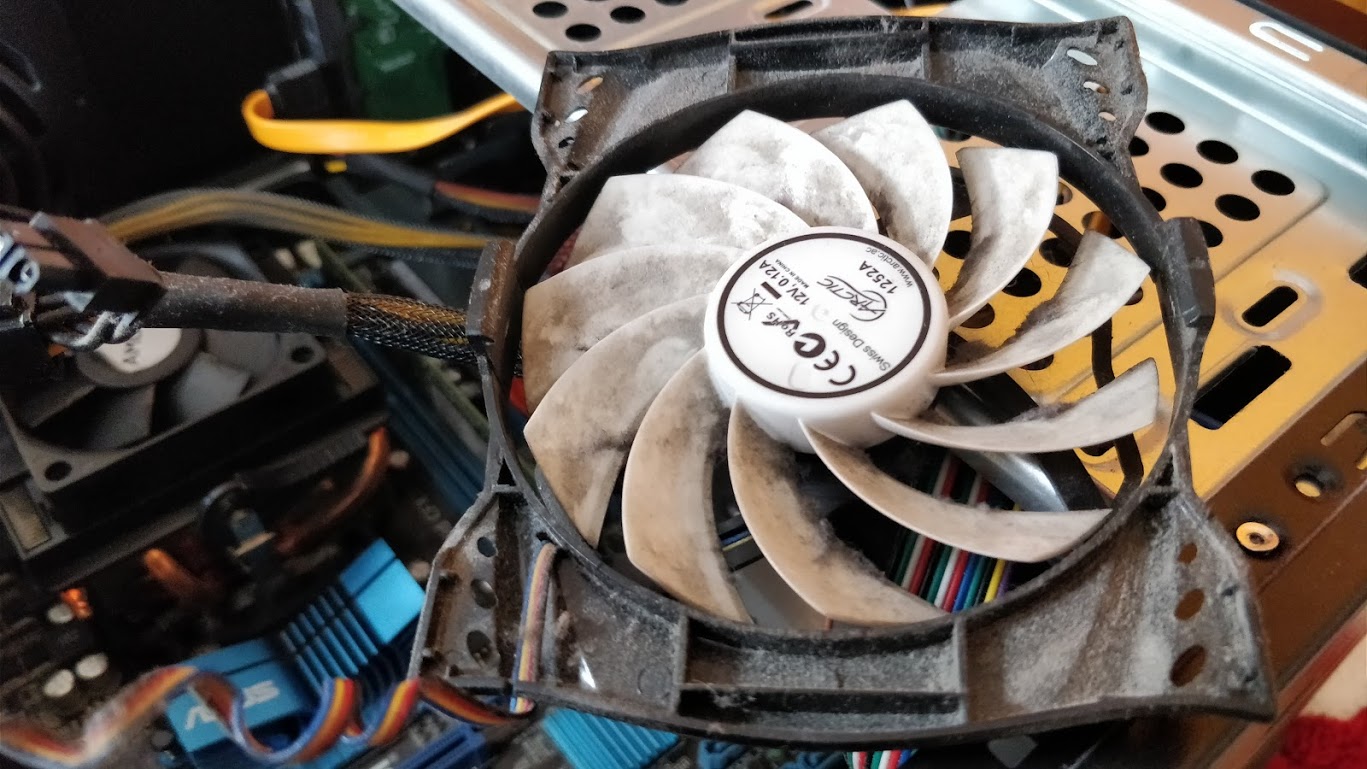 Be sure not to forget the other dusty spots. That is the backside of the case where all the air exits, taking a lot of dust with it.
Also don't pay too much attention to my oversized case fan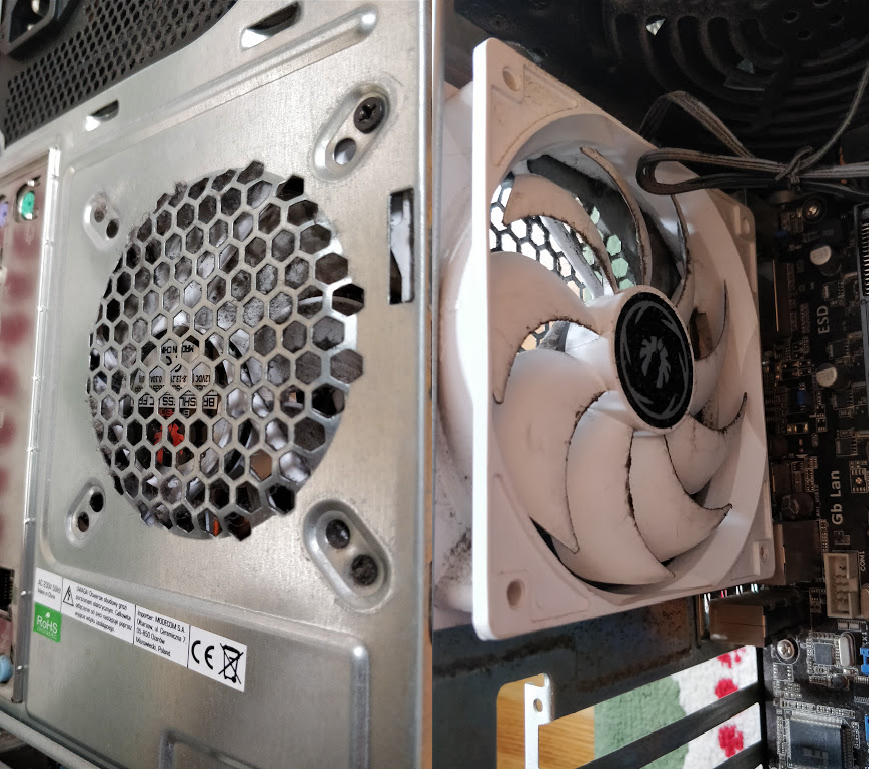 So taking this one step forward and focusing on the cpu now.
All we have to figure out is how to pop off the fan and take a look inside...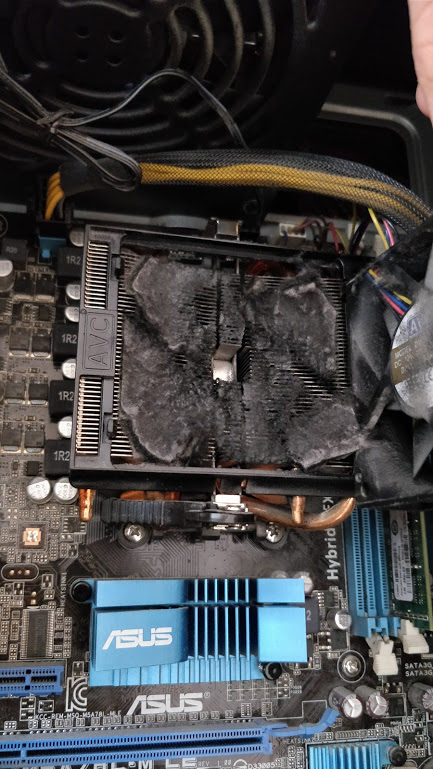 Dear lord. This is madness !
This can cause serious overheating issues and reduce the performance of your cpu.
Again let's get this fixed up pronto.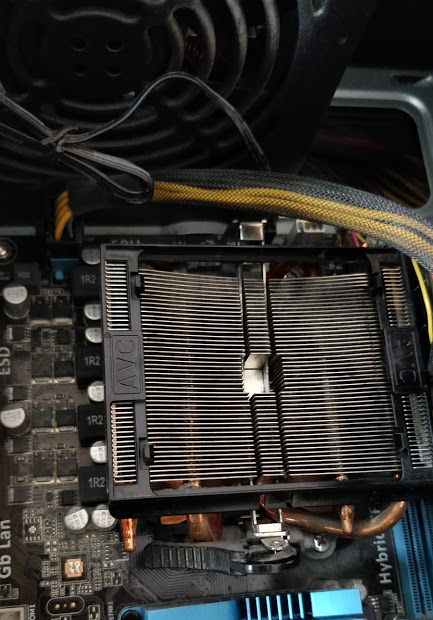 That's better.
After all this work let's pop everything back together and take a look at our new pc and how it fares once it's been thoroughly cleaned.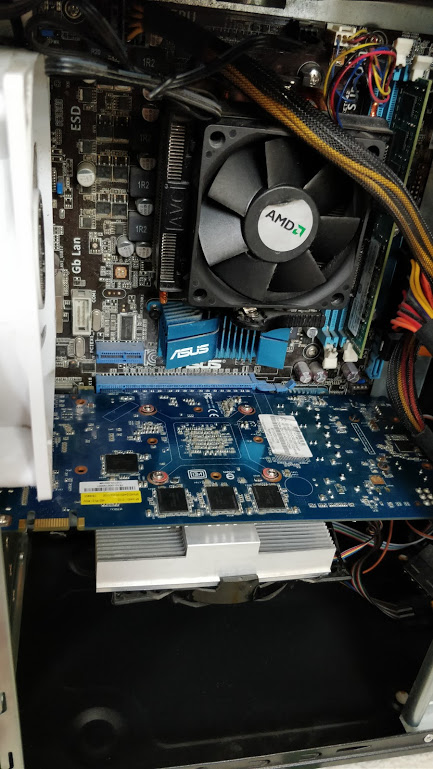 How about that.
Now you can actually feel proud of yourself for taking the time and effort to treat your computer by keeping it dust free.
I hope you found this post worth your time and maybe if you haven't you can do the same and keep your rig running smoothly.
You can find my stuff here @multipets
If you think this post deserves an upvote then give that a go and be sure to follow me if you would like to see something new every week.