The military airfield "North", that in Ivanovo, on this day was open to all comers.
In addition to military aviation in a huge area, you could admire and climb along the existing airborne vehicles and not only ...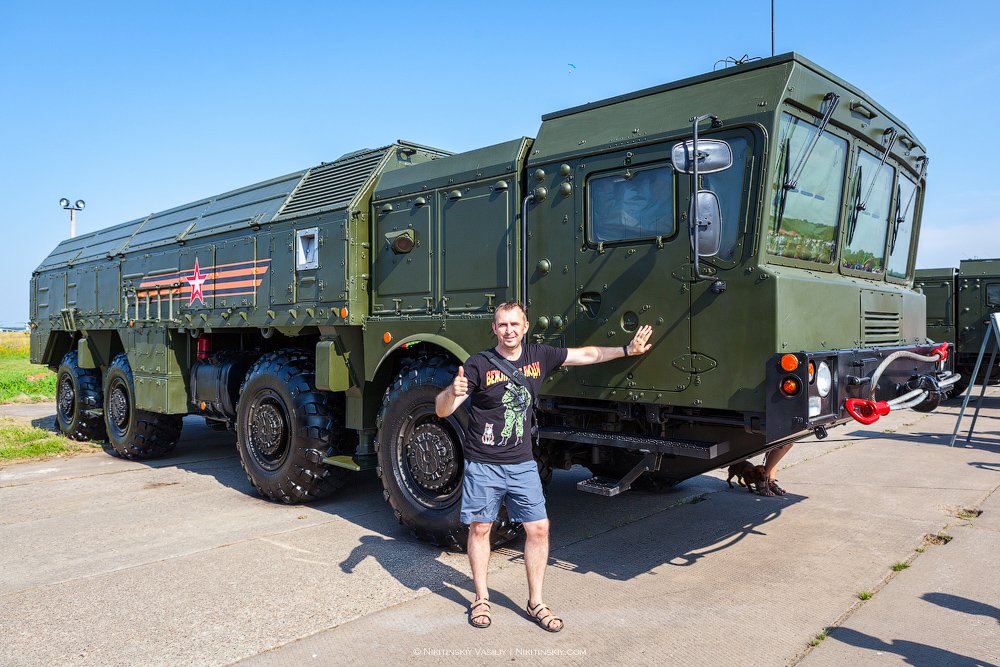 Military-patriotic holiday "Open sky-2017".
It was cool here! Everything is very home-like: everywhere you could go, touch everything, not like at MAKS.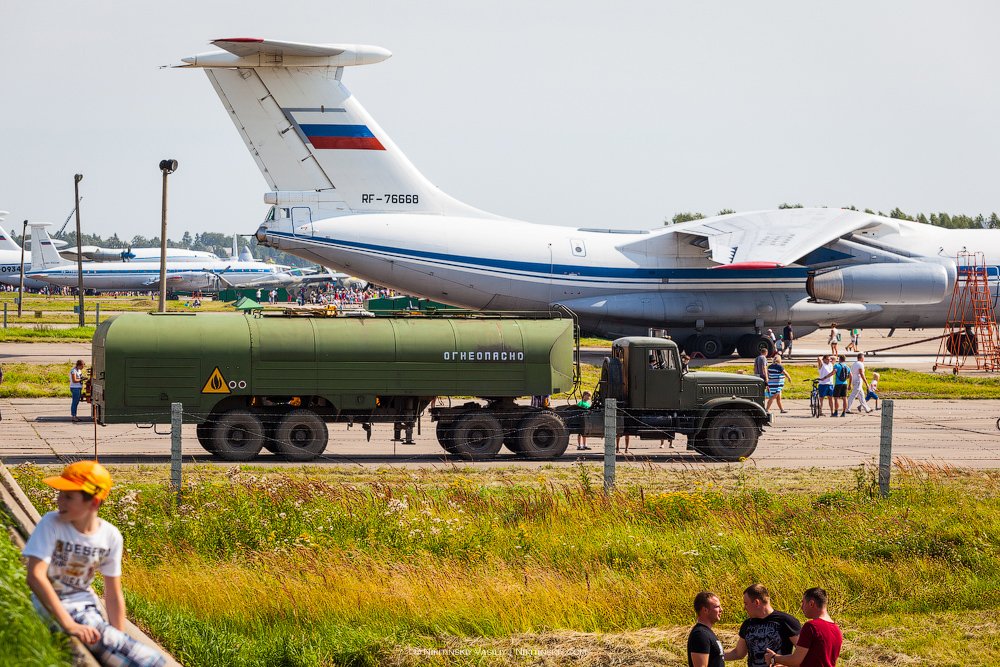 Aviation fuel tanker. It seems to be URAL.
Huge, massive.
In "Mad Max" for such a lot would be given ..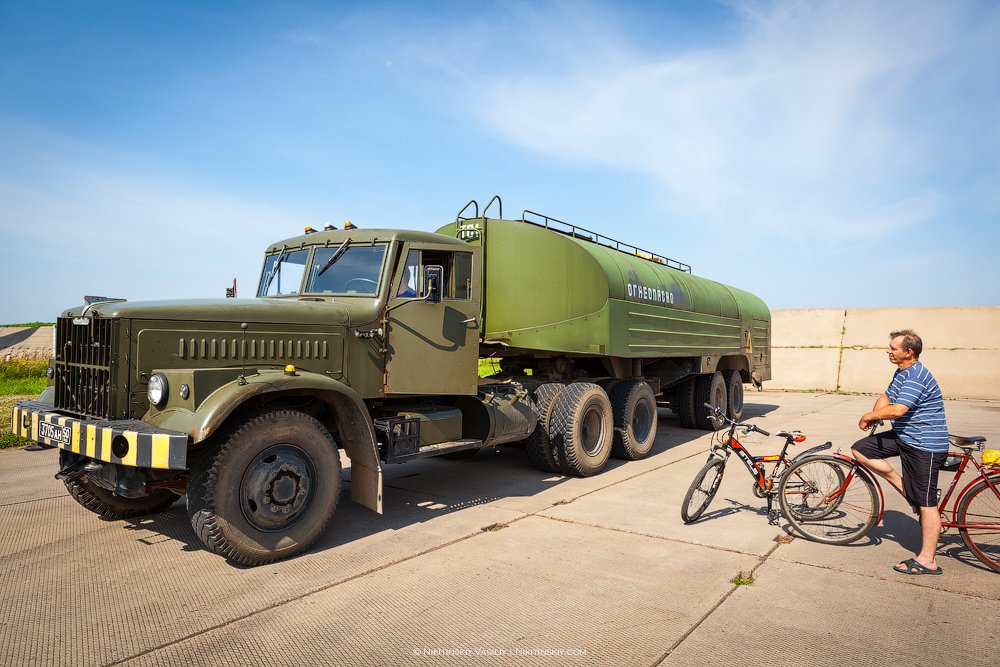 ZILS are smaller.
But there are three.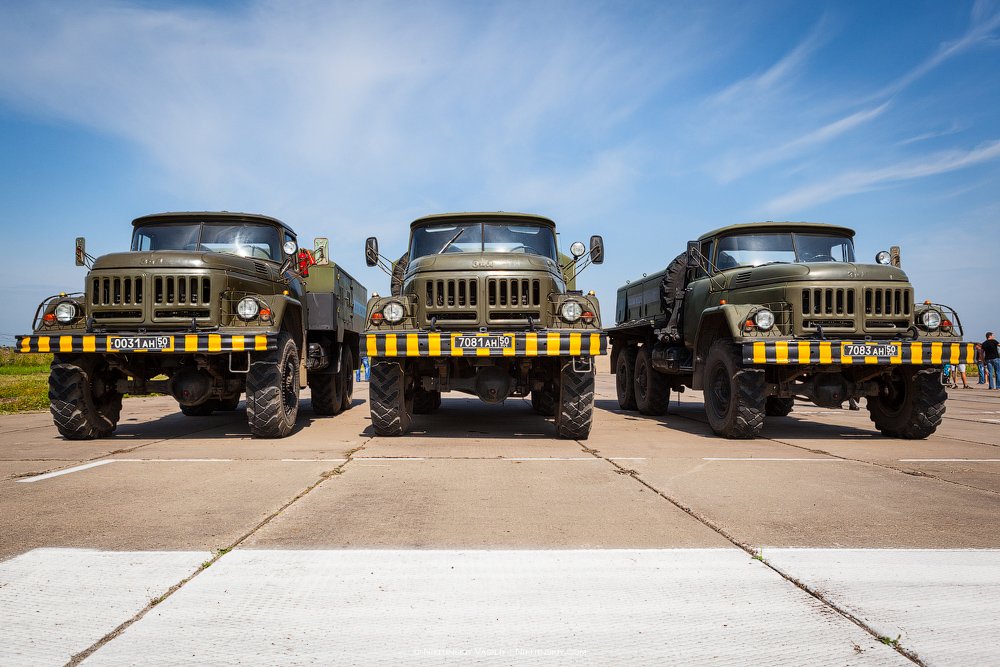 Aerodrome tractor.
BELAZ, by the way.
Approximately of such tractors did futuristic armored cars for "Batman".
Look - Masha lost the Bear and steers the tractor.

But the cars are more serious.
Repair and evacuation machine wheel light on the chassis of the Ural-532362.
The spectrum of its application is quite wide - from mobile control points to maintenance workshops and points of medical care or evacuation.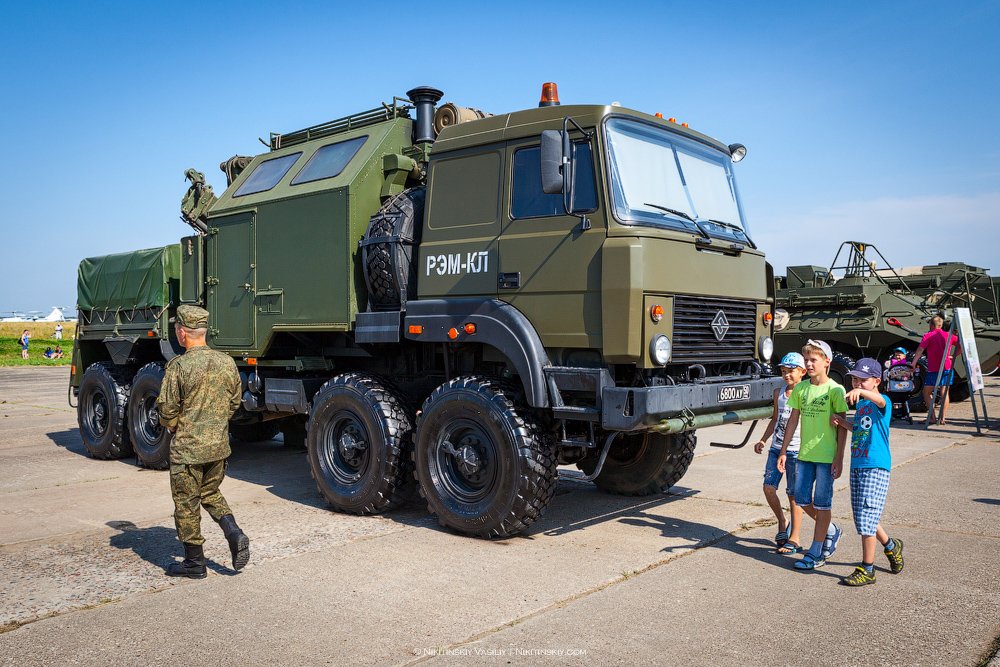 The soldiers are hiding in the shadows.
Or from cameras.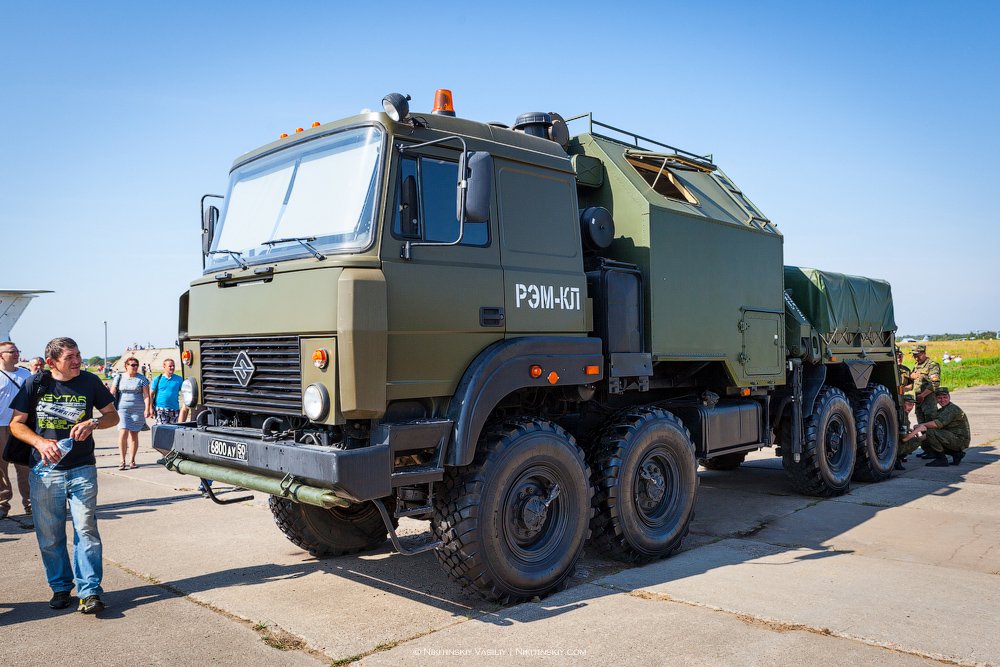 BTR and not BTR.
This is a modern military radio station P-166-0.5.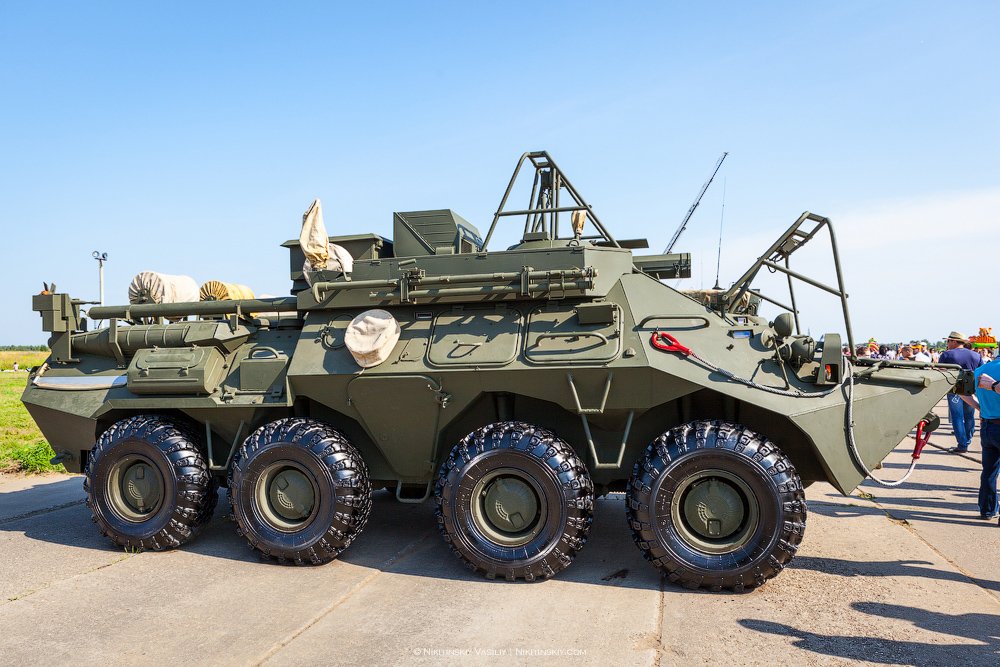 And yes, on the basis of BTR-80.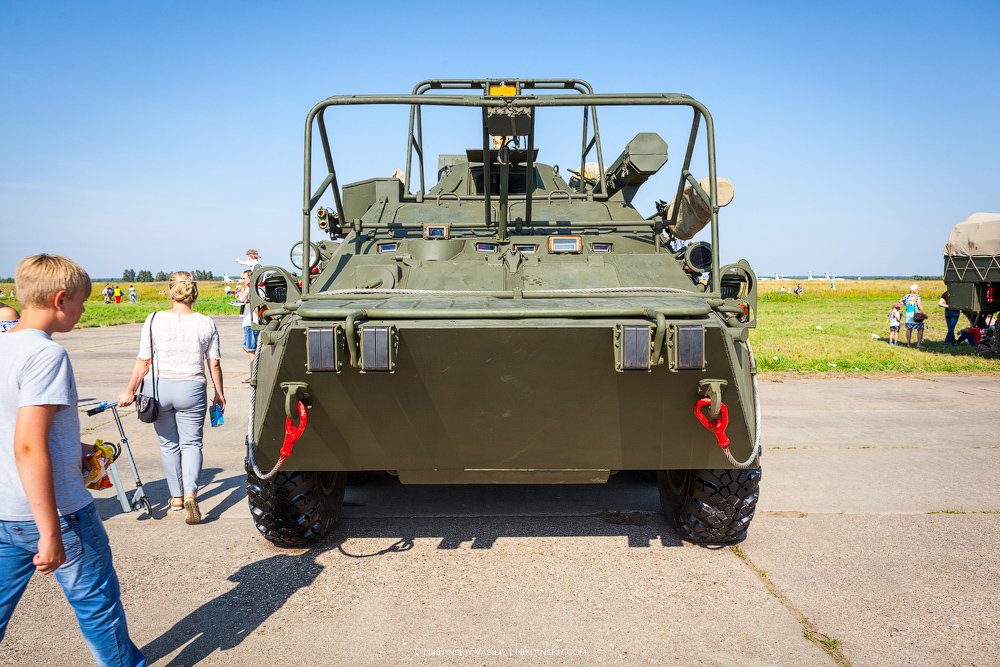 Provides communication both autonomously, and as part of communication nodes.
And it is also called "Artek"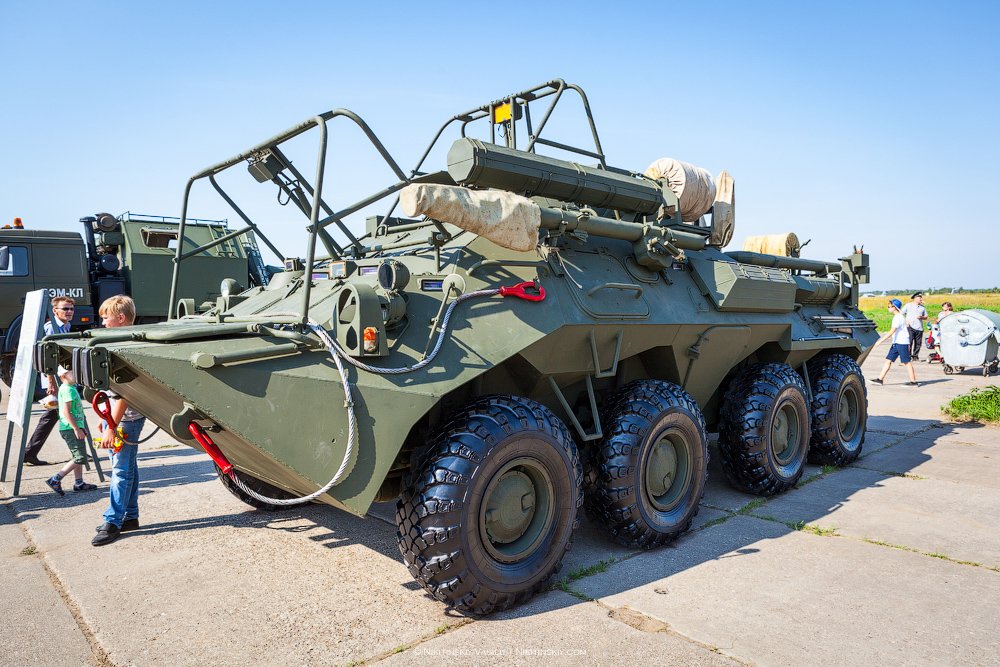 Another "Artek" - P-166, but based on KAMAZ.
Cute.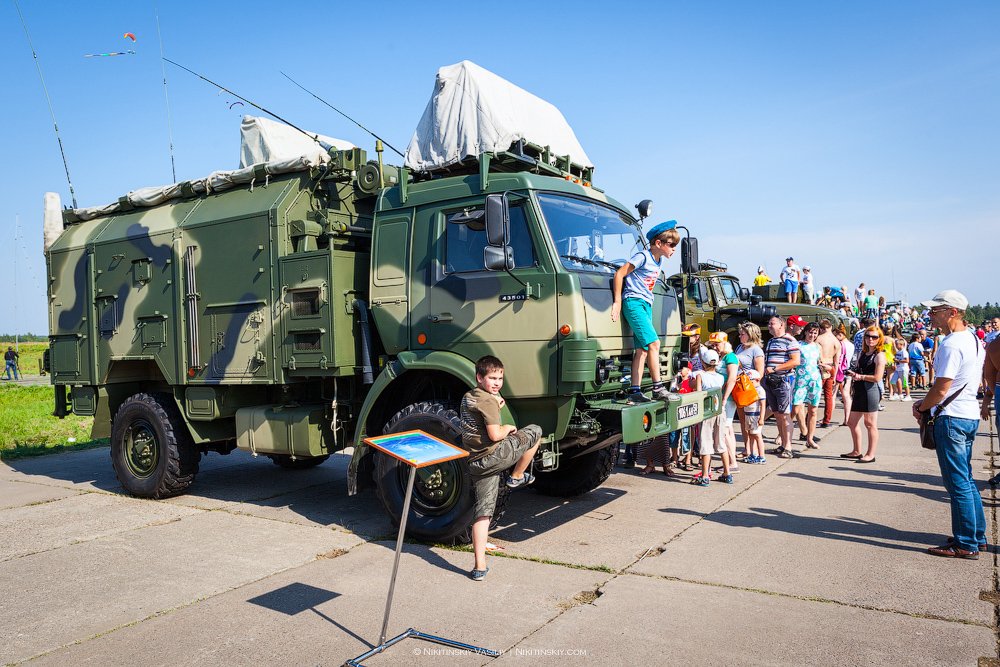 And here he is - handsome!
Self-propelled launcher 9P78-1.
The same Iskander-M missile defense company, which our partners are so afraid of.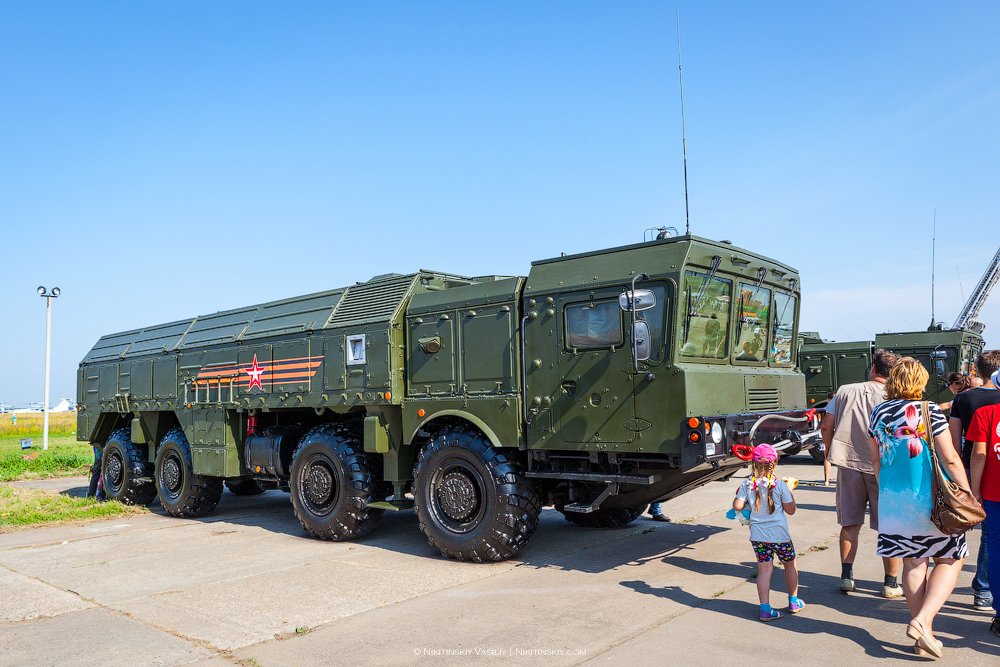 In its luggage compartment, two rockets are comfortably placed, capable of hitting targets threatening to us up to 500 km.
The guys from NATO categorically do not believe this, considering that the R-500 missile can confidently fly and over 5000 km.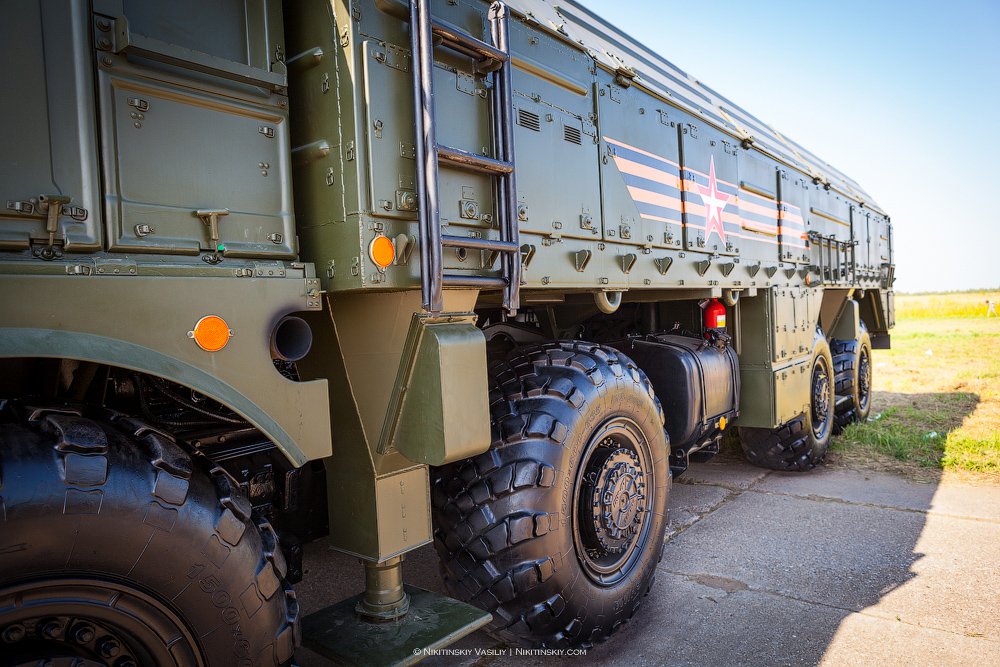 Tractors from fraternal Belarus, by the way.
There were several cars.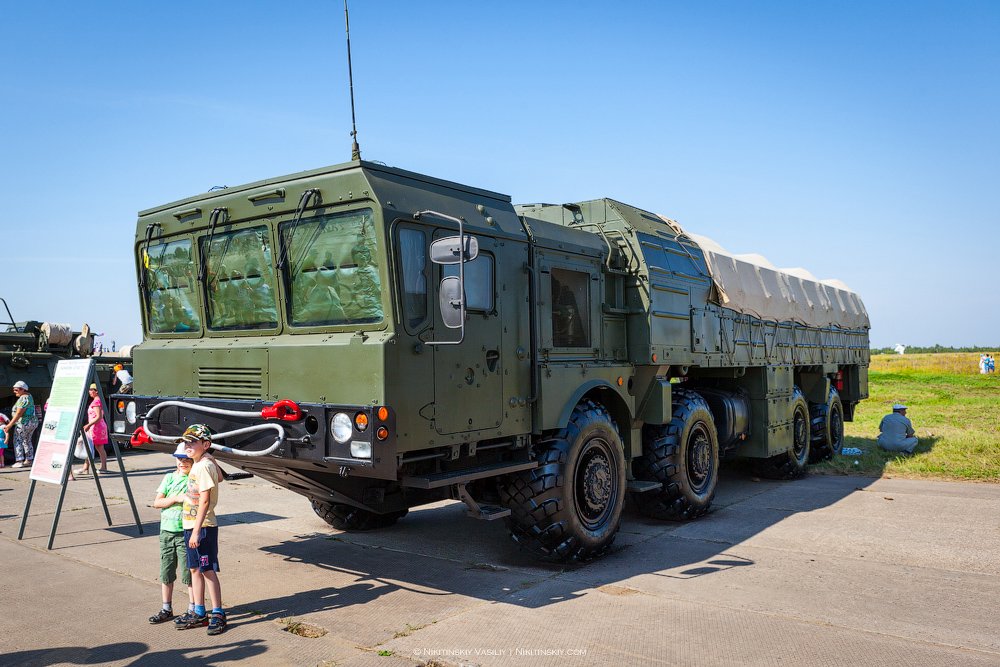 Go ahead.
Command-staff vehicle 9S552 on the basis of KAMAZ.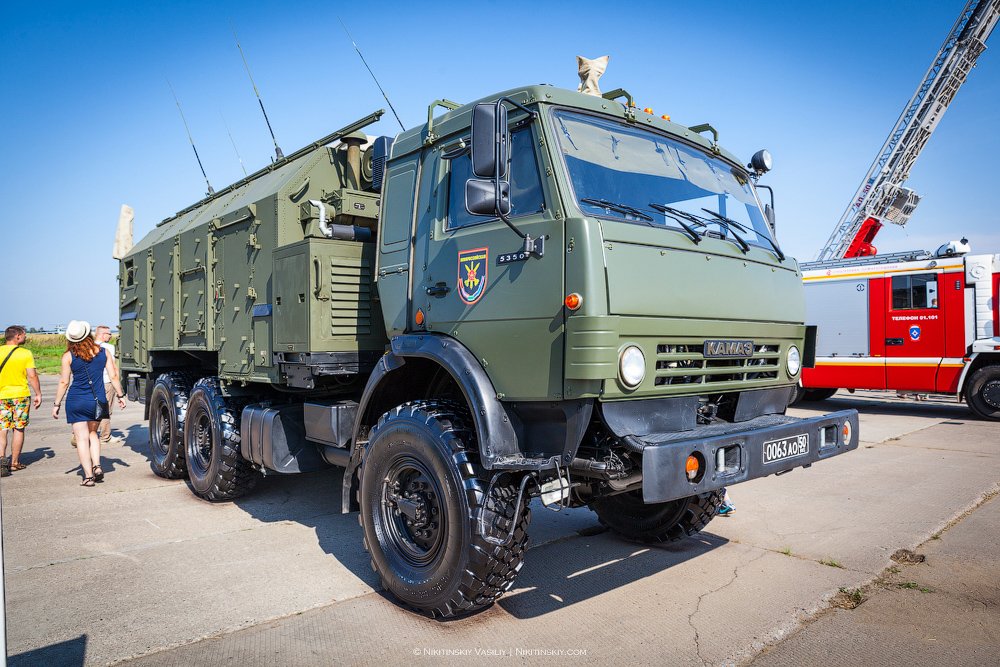 It also ensures the automated operation of the Iskander tactical missile systems.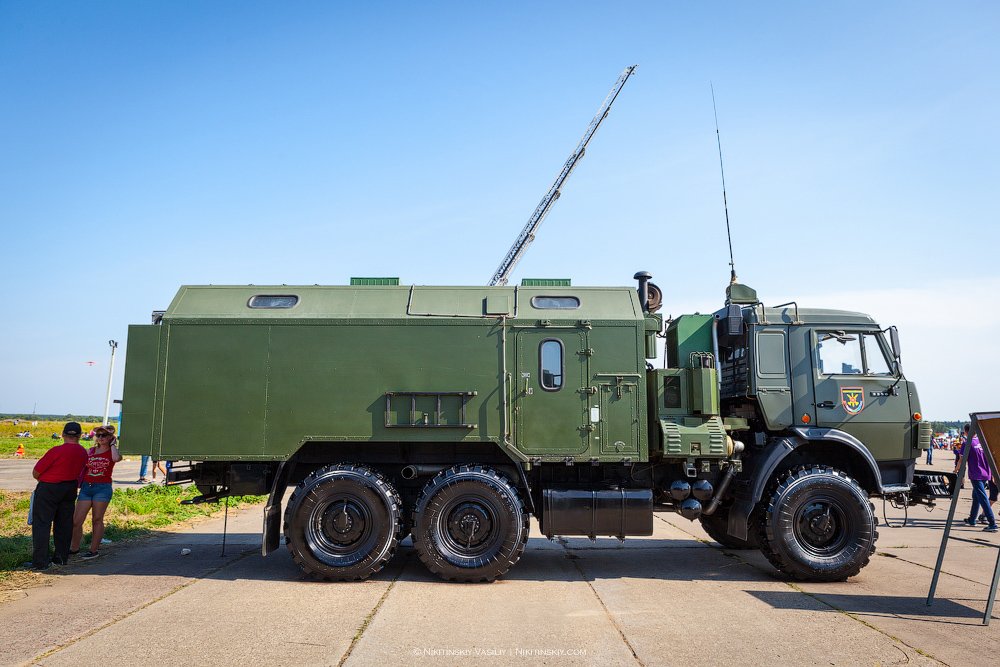 Clad with children "Tiger".
Judging by the number of antennas on the roof, the car is also command and staff.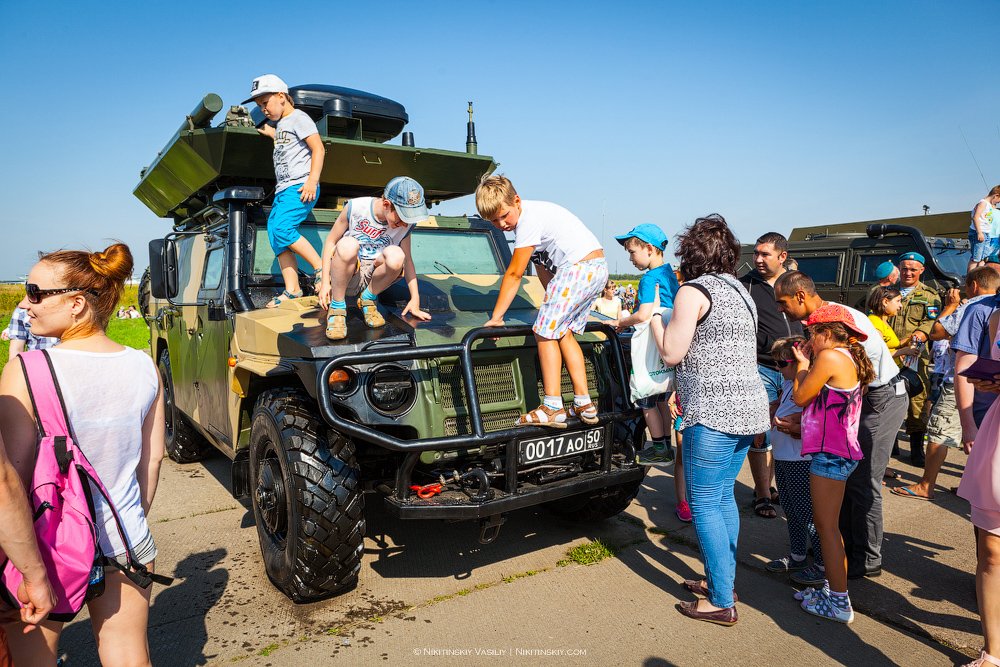 Interesting fact - originally this car was ordered for the King of Jordan, but something with the contract did not grow together.
But already our Ministry of Internal Affairs and the Ministry of Defense took a closer look at this fully developed and finished model a little later.
By the way, the price for a civilian variant of "Tiger" starts from 100 thousand dollars.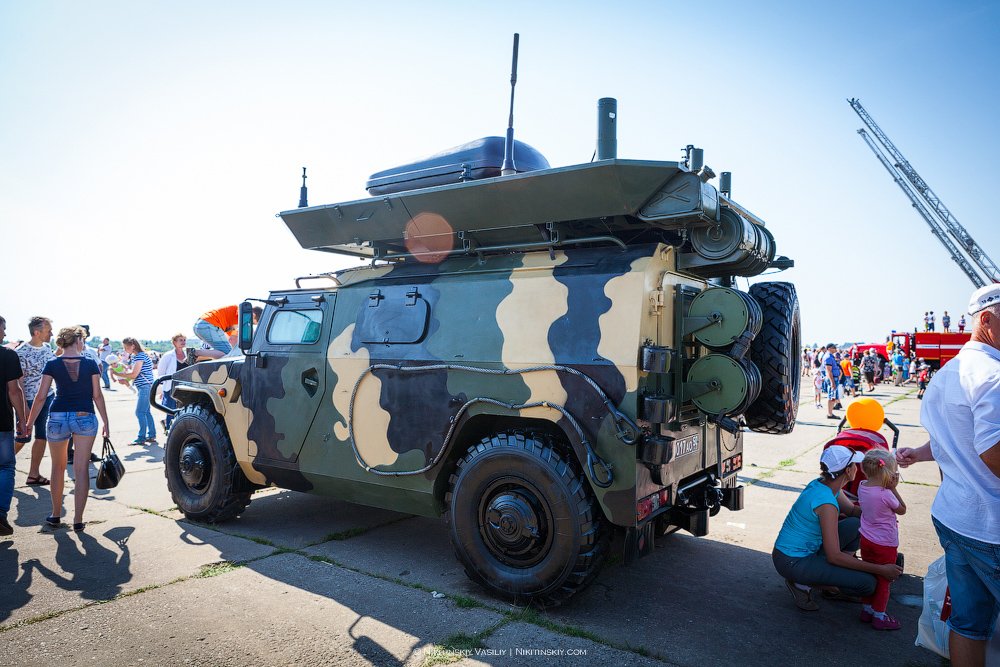 "Lynx" is the younger brother of the "Tiger".
Originally it was the Italian armored car Iveco LMV, which eventually began to be collected from us.
"Tiger" is much steeper in its characteristics, and cheaper, so now it seems like "Lynx" is no longer produced.
Again, everywhere children, so for a small number of photos do not scold.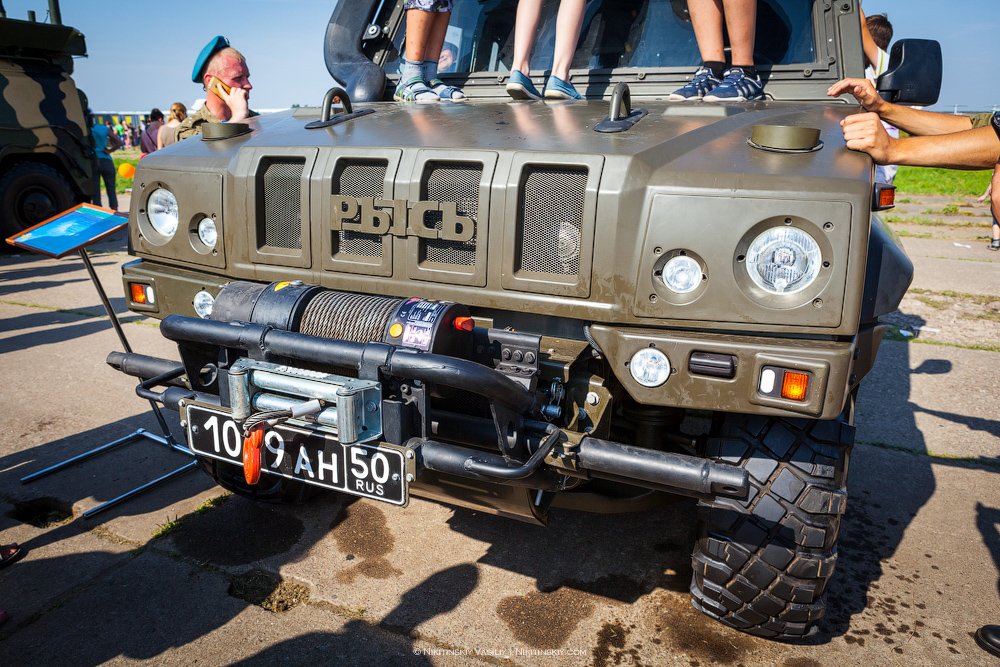 The secret machine of electronic warfare "Infauna".
For conspiracy, she was seated by twenty-three children and asked them not to get down, until the last photographer left the aerodrome.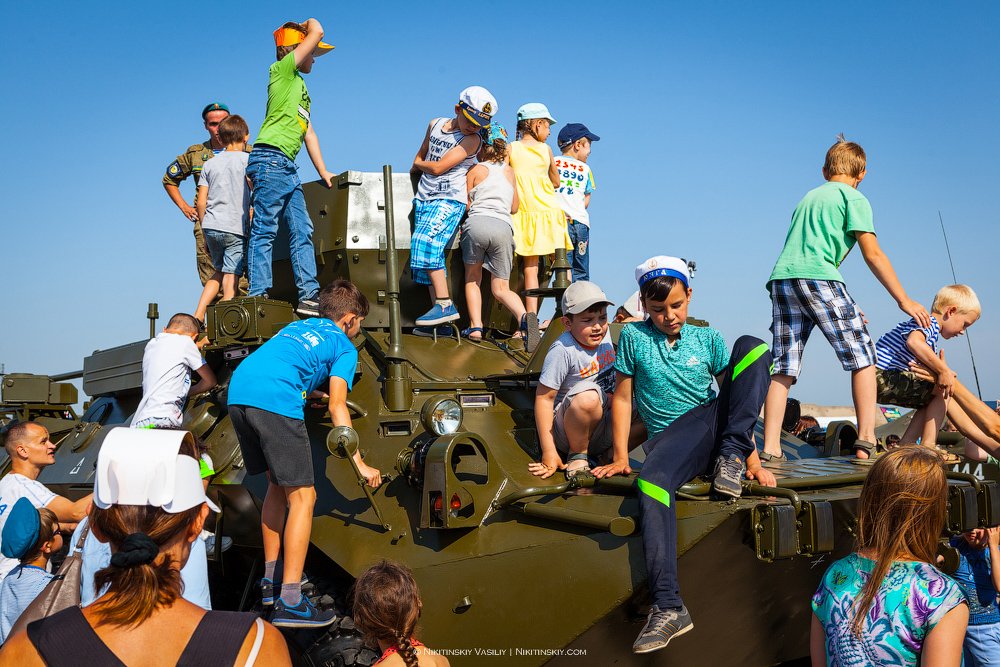 Daughter with an irrepressible desire to ask for "the tank."
How can I refuse? ..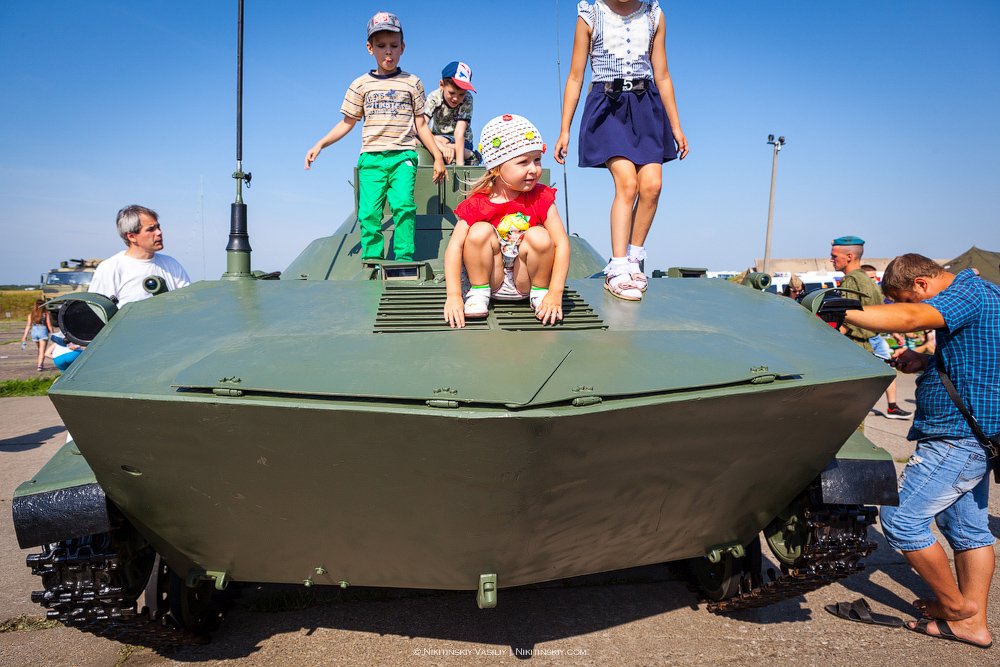 "Tank" turned out to be a car 1B119 "Rheostat".
It is an armored mobile point of reconnaissance and control of artillery fire.
He has no guns.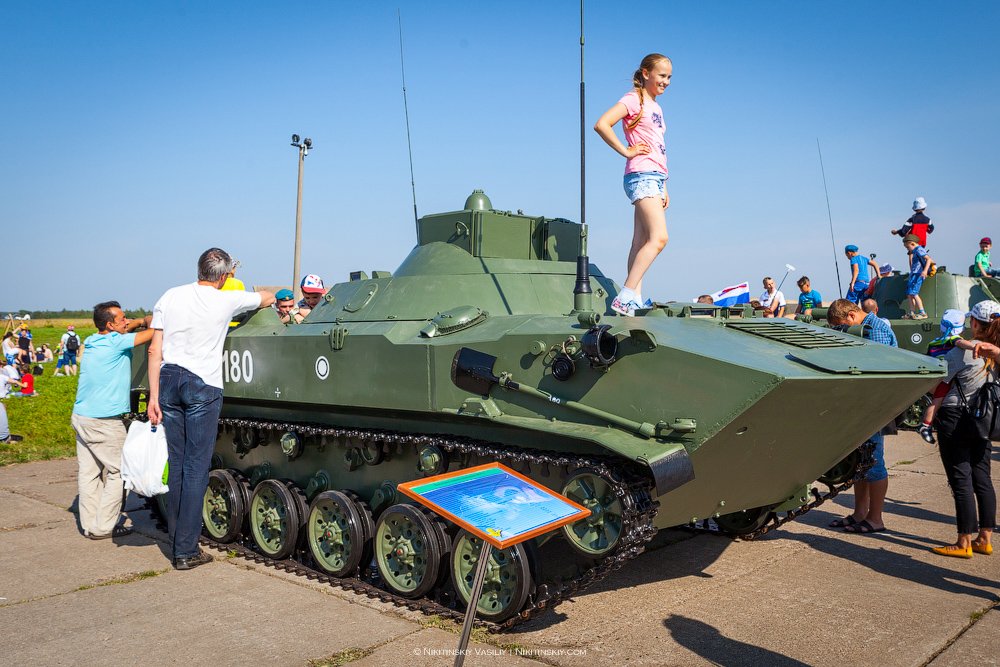 But the 120-mm cannon is in "Nona".
This outwardly a small self-propelled artillery can be dropped from the air, chasing the fields at a speed of 60 km / h and shooting at 12 kilometers ..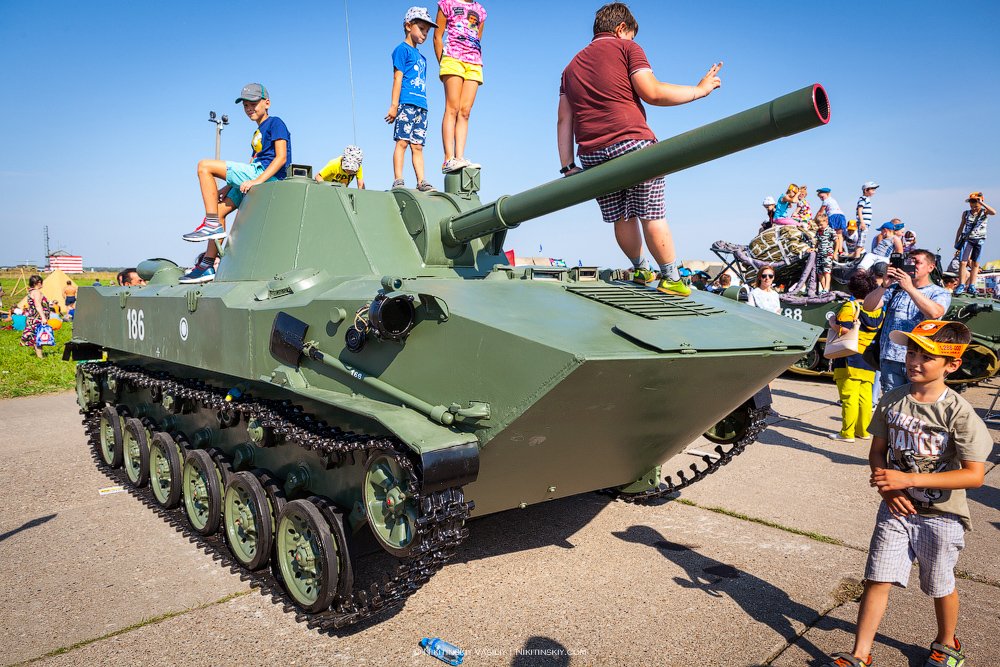 Completely ready for landing and BMD-2.
Although I do not exclude that it was tightened with parachutes with the purpose of saving from curious children.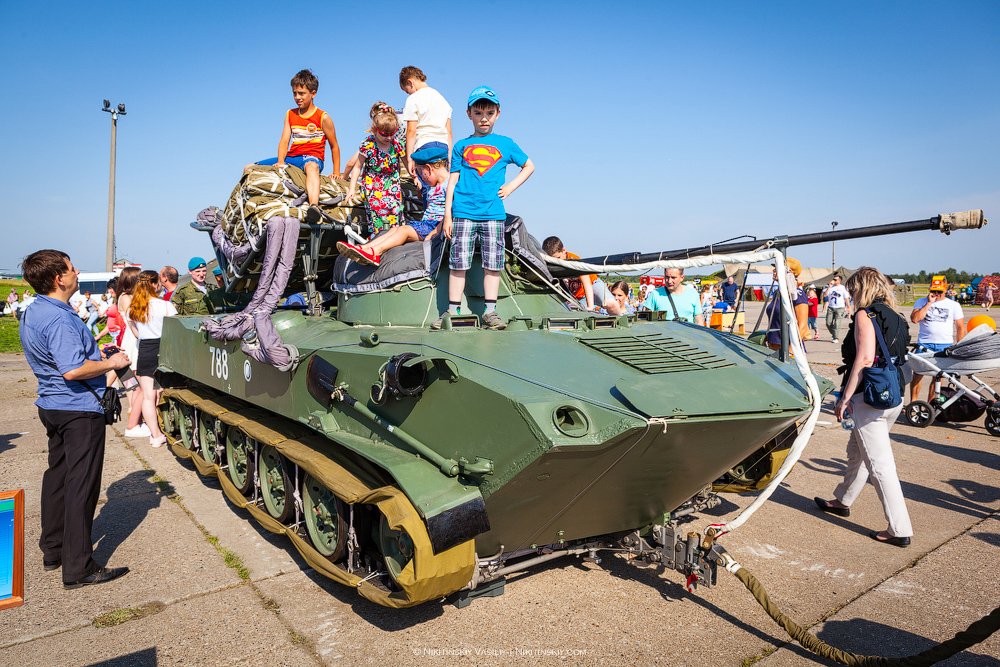 At the exhibition, there were also shown current models of rescue equipment of the Ministry of Emergency Situations.
I hope that this day there were no fires.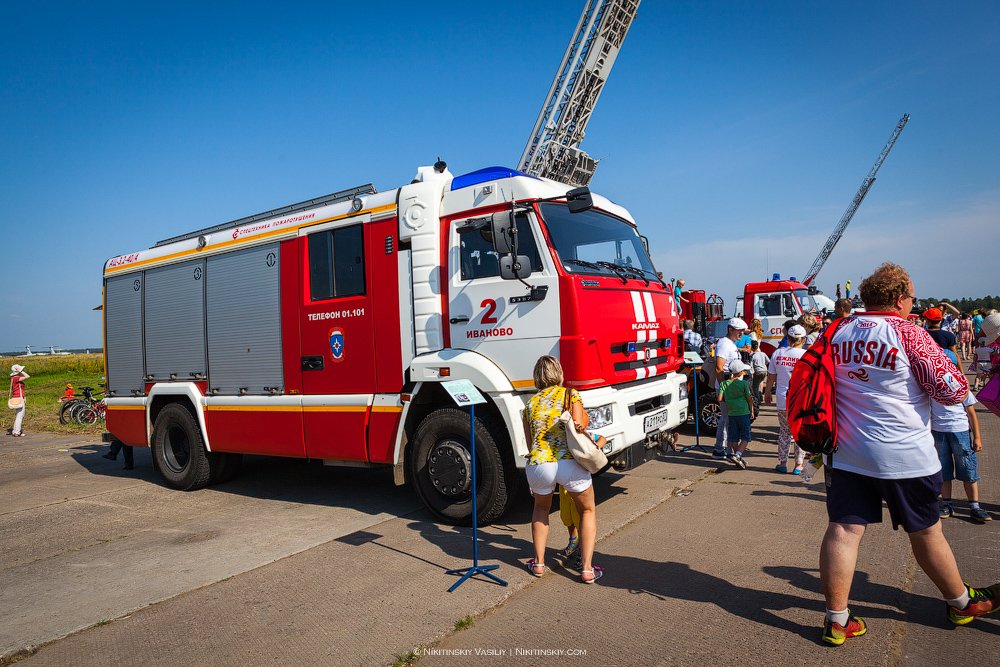 Terrible URAL.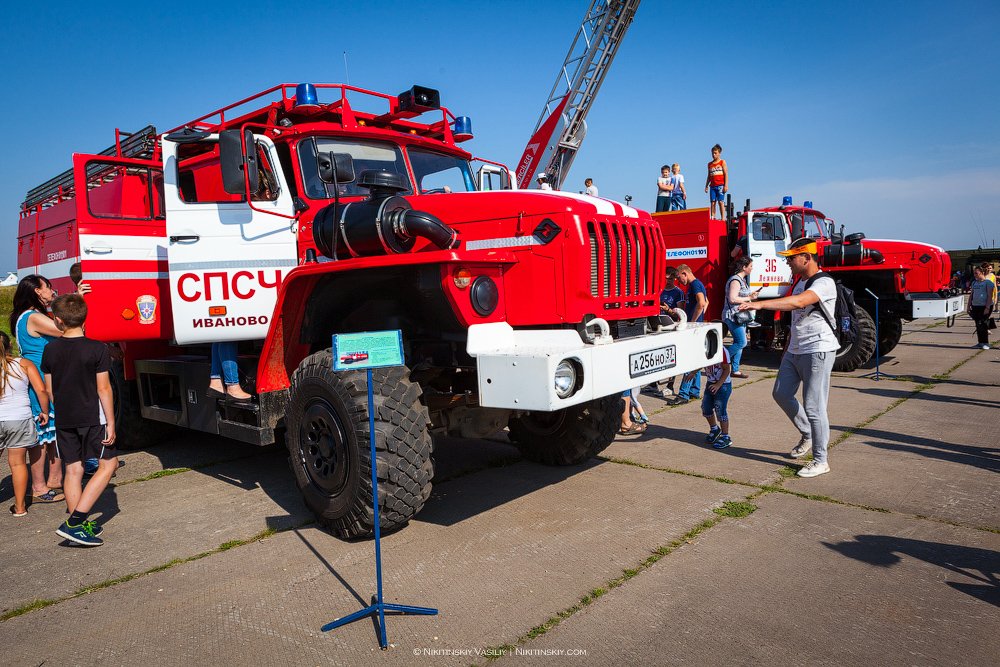 Funny KAMAZ.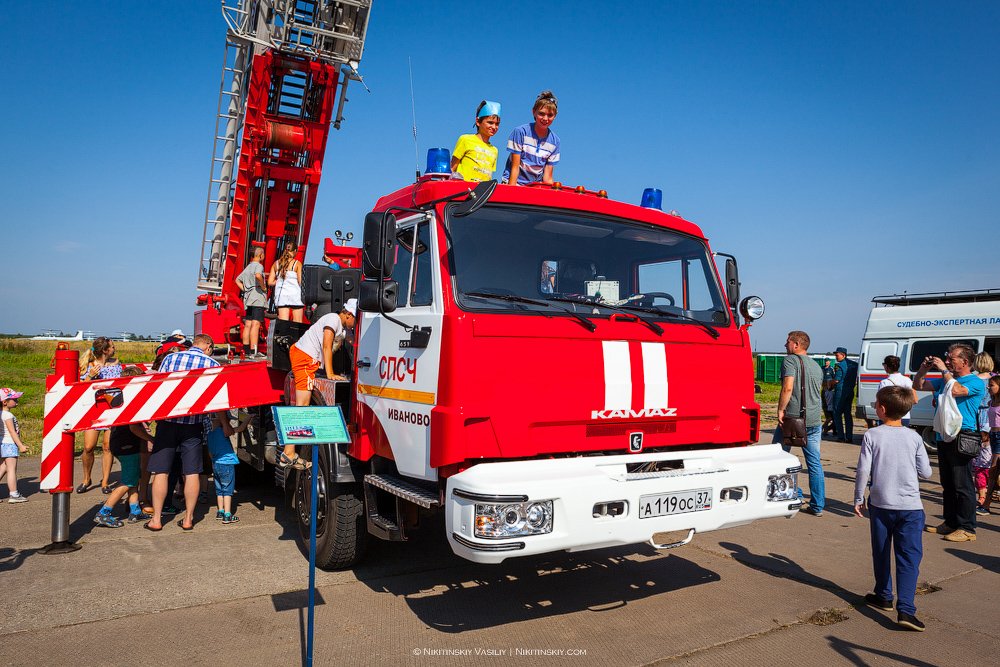 And at this time landing troops landed from the sky.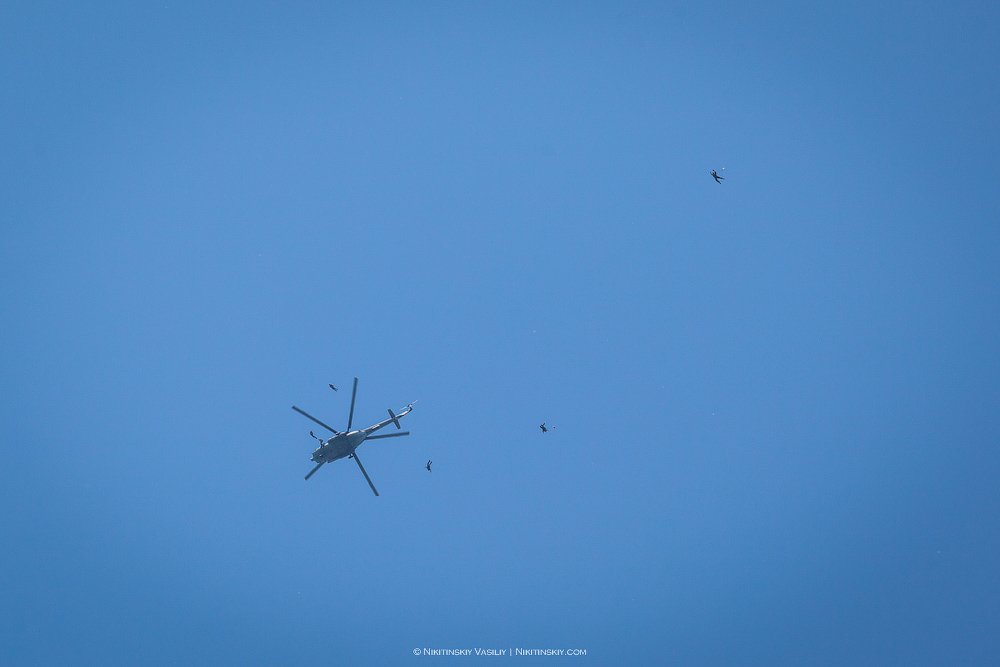 They walked well, confidently.
There were no emergency situations. And it could not be. The professionals are the same.
It's not for nothing that Ivanov has a whole Airborne Division.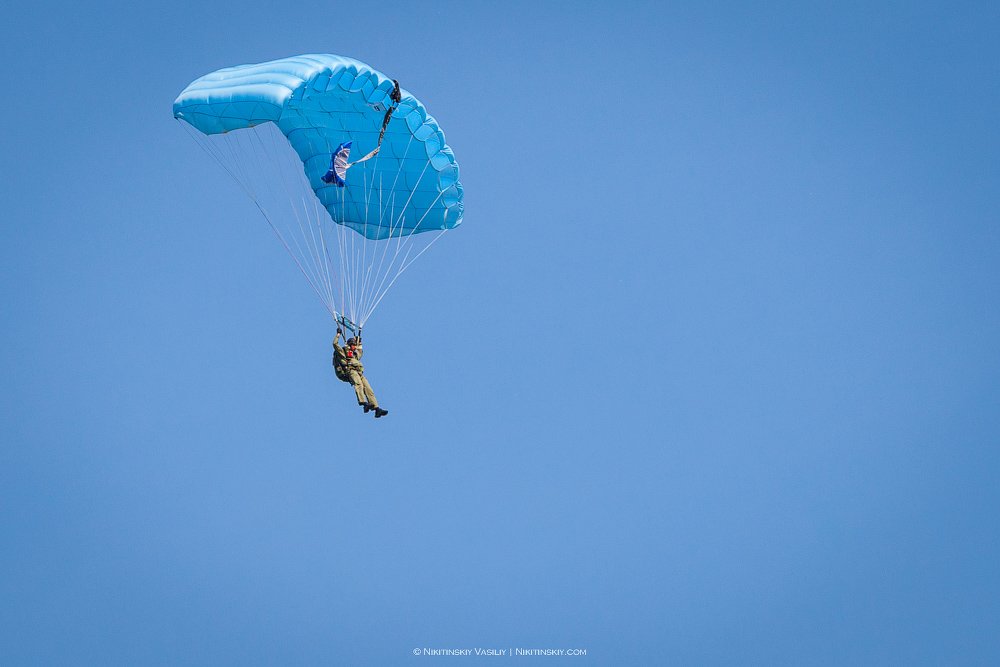 This military man, however, quickly sat on the fence with a thorn.
I hope, flew.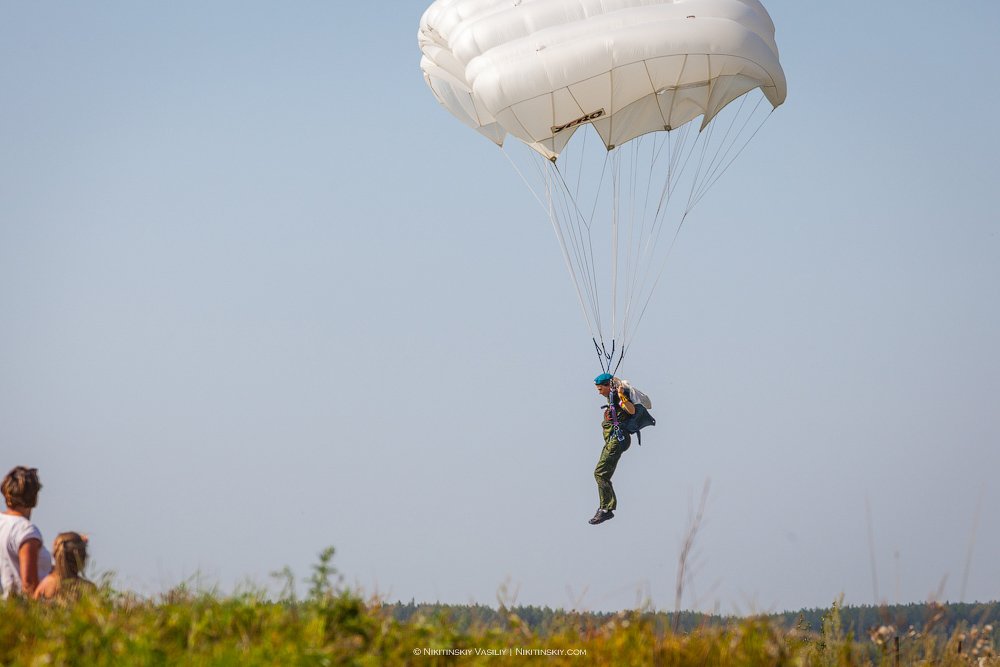 Well, the festival itself continued not only at the exposition.
There were also kebabs and children's playgrounds and tents with a souvenir and party representatives.
The people actively passed the standards of the TRP and felt the charms of the army life.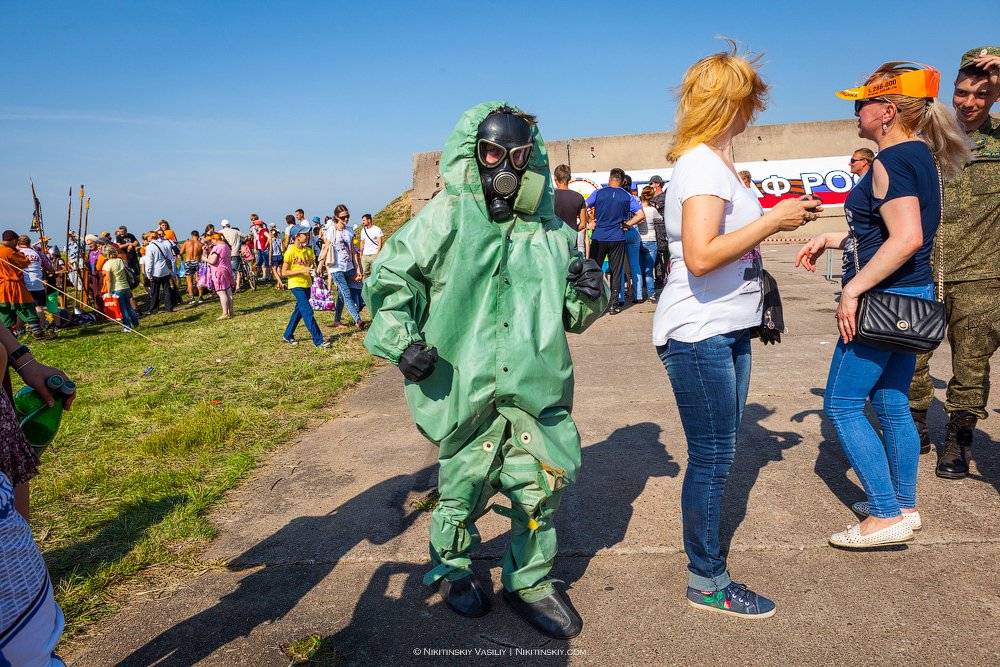 He fired from a heap of different and modern weapons.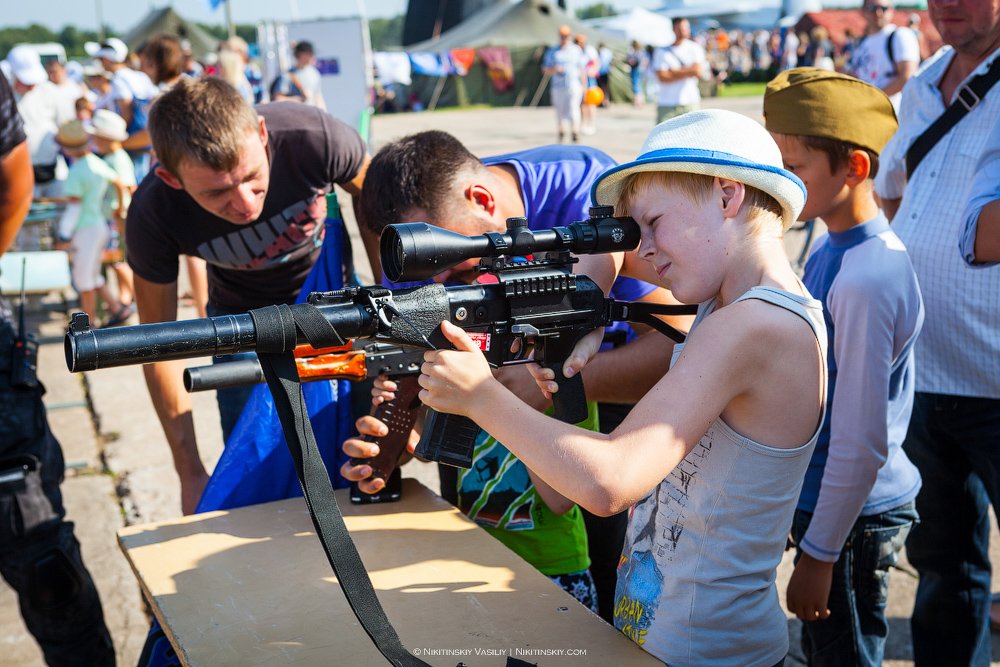 He rejoiced and the ancient samples.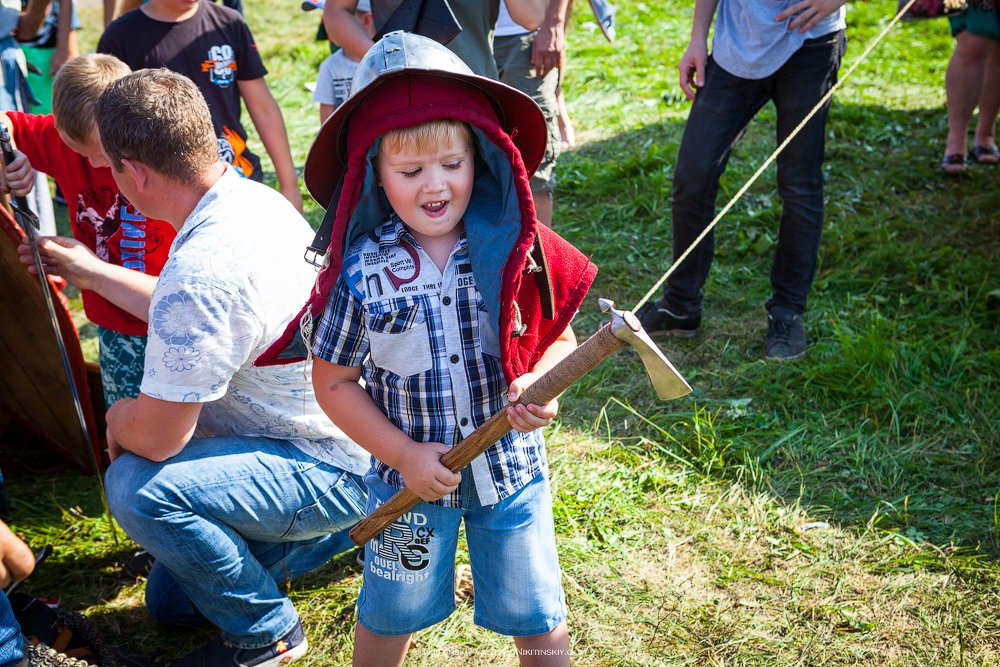 Children's historical component, perhaps, is not only more important, but also more interesting.
For as in a fairy tale!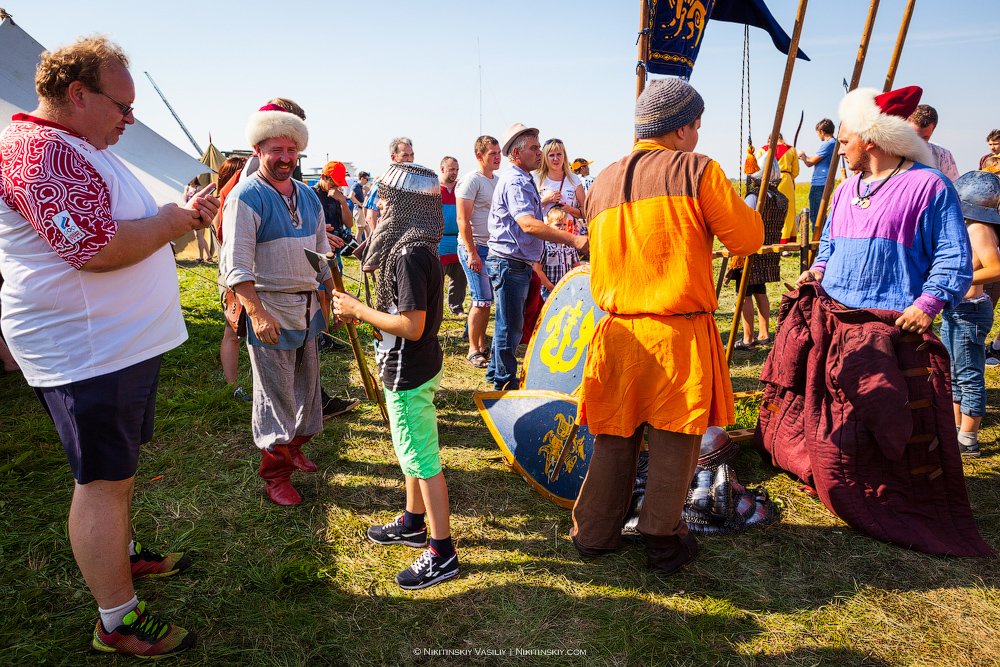 But under control, of course.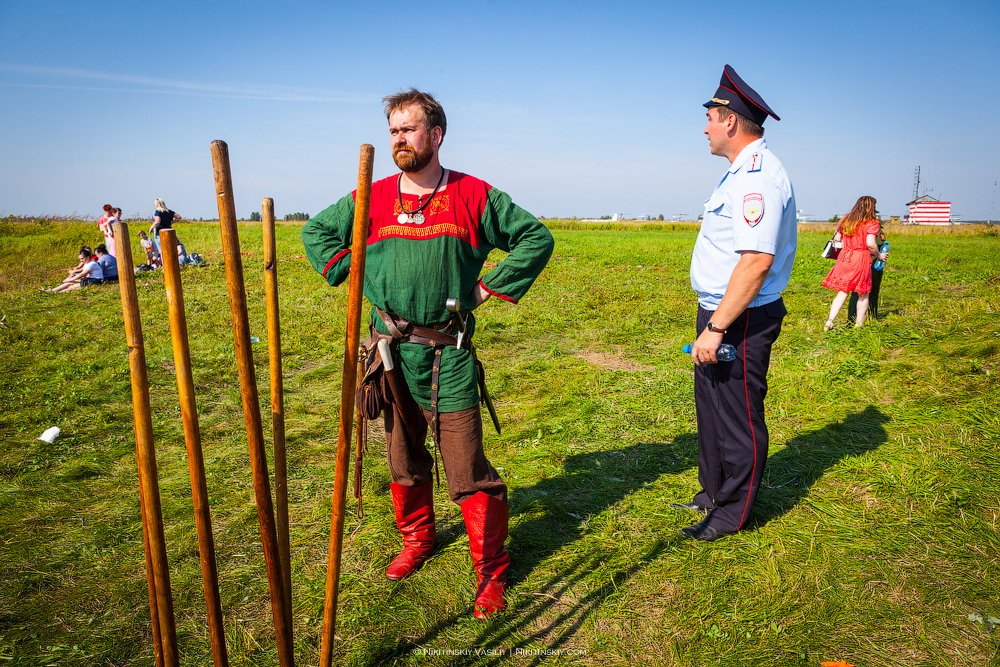 Everything was fine and interesting.
And then I was invited into the army by the local military enlistment office.
So I will write now only in a year ...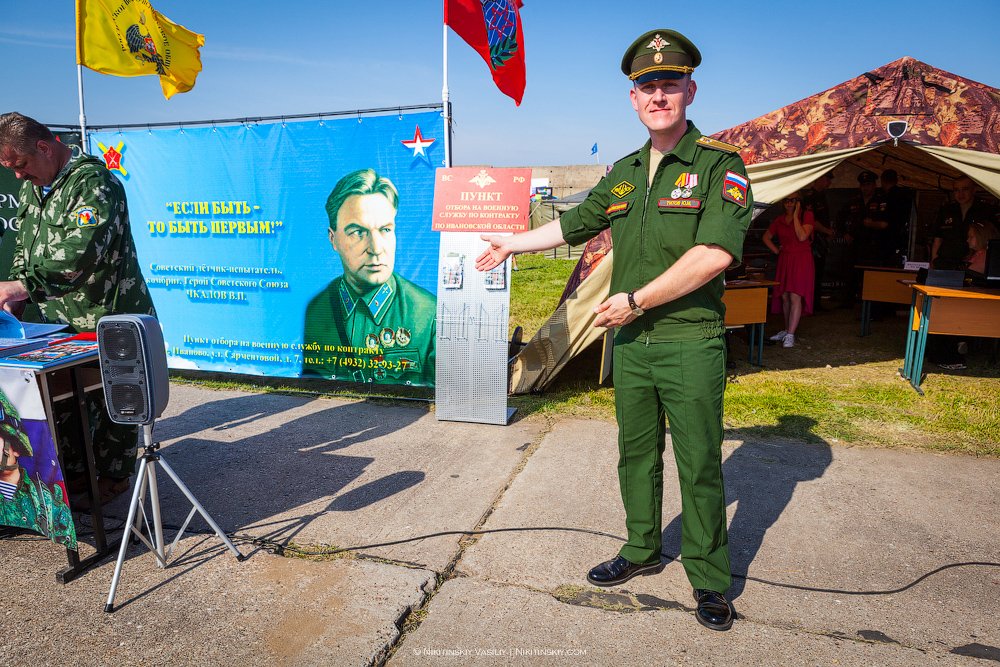 Do not forget!
I'm kidding))
---
All photos in my blog were taken only by me.
Thank you for reading and upvoted my post!
Follow me and I follow you))
With best regards @Nikitinskiy