Since I have a NAS in my network that is online24/7 anyway I decided to rent the free space to users via the storj network.
I already know that the profits with renting free space is very low but I do not care about it, since its online 24/7 anyway. Even one single cent is better then nothing, right? :)
And if I can make more money out of it then expected I maybe upgrade my NAS to a 120TB monster to even share more space. But for now, 36TB should be enough.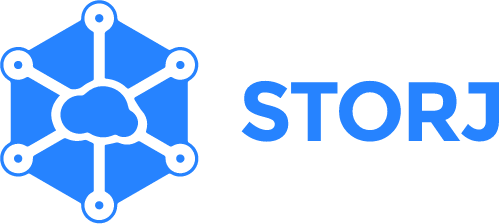 There are tons of good documentation for the whole installation and maintaining process, so I don not wanna get to deep into that. I just want to mention that my storj node runs on a synology NAS and not on a computer. So its more efficient when it comes down to energy consumption.
If you start with storj you find a lot of guides that are really in depth stuff. But I did not find a single guide that just informs about the very basics, so I try to do
What is a "node"?
A node is what you run on your device. A node is basically a container or bucked that can be filled with the networks data. You can create as many nodes as you want. I just run one large node. But if you have more devices you can run more smaller nodes.
What is a "shard"?
A shard Is a chunk of data that will be stored in your storage.
If a user uploads a file to the network the file will be split into 256 equal sized shards. Maybe you get one of those.
What is a "bridge"?
A bridge is kind of a network controller. The bridge has informations about nodes and decides on which nodes shards are distributed.
What is an "ALLOC"?
When a new file is uploaded and stored across the network the bridge sends ALLOC requests to all nodes it wants to store a shard on. Your node responses to the alloc and maybe the bridge then decides to send you a shard. If your node do not respond this will lower your nodes reputation.
What is the reputation?
Every node has a reputation this reputation will go up if your node is usefull for the network and it will go down if not. That means if its reject shards, is offline, or just slow this will lower your reputation. If you have a high reputation more ALLOCS will be sent to your node. In order to keep your reputation high, make sure you have a fast node with a fast internet connection.
What is the "Delta"?
The delta is not a ping as you may know from gaming ;)
The delta is the time in milliseconds between the actual time and your nodes time. Since the storj network operates on a very high speed it is necessary to have on your nodes computer the exact time configured. Having the time off even a little bit can lead to problems with network communication. The delta shows you how off your time is. Anything under 15ms is considered as good.
What is the "Response Time"?
The response time is the ping you may know. Lower is better. A low ping also leads to a better reputation.
So that's it for now.
I hope I could help some new storjShareians :)