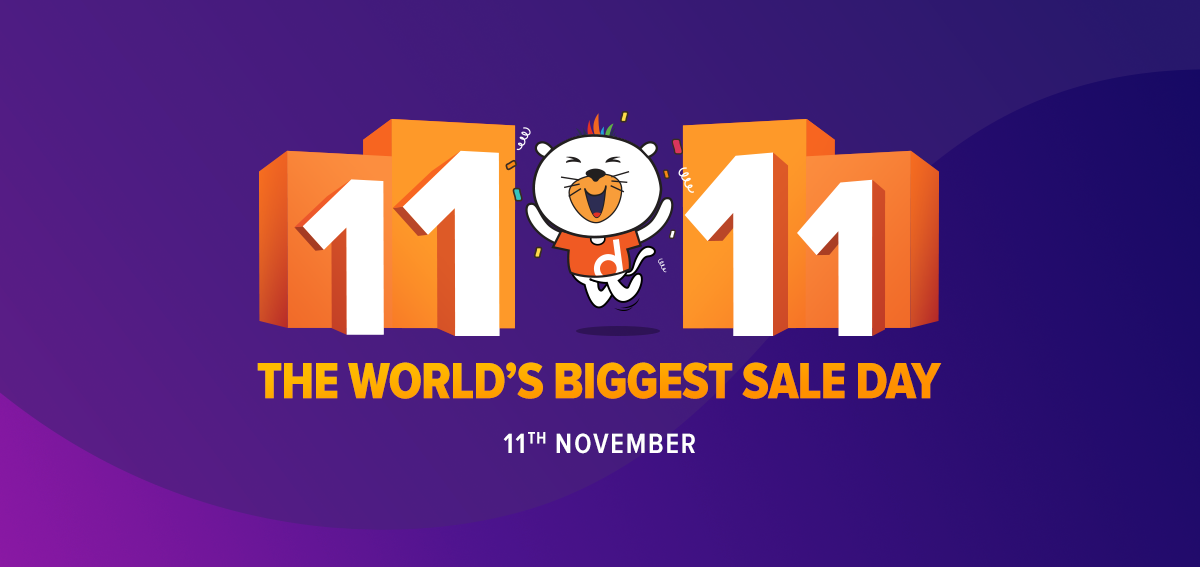 LAHORE: Daraz is set to launch its first ever 11.11 shopping festival on November 11th. The event, which was introduced by parent company and ecommerce giant Alibaba, 10 years ago, is now the world's biggest sale day and is set to drive Pakistan into a new era of online shopping.
The Gyara Gyara Sale will kick off on the midnight of November 11 and last 24 hours, featuring discounts of up to 91%. It will be a full day of hourly flash sales, mystery boxes, brand vouchers and unbelievable deals. With 3 million products from over 15,000 local and international sellers, Pakistan will now have access to a never seen before assortment of deals. 11.11 is the first mega sale event on the new Daraz App, offering users a truly personal AI driven experience showing the best products and deals.
CEO Daraz, Dr Jonathan Doerr, stated, "Over the last few years, we have pioneered ecommerce to accelerate the digital transformation in Pakistan. We are thrilled to see the impressive results achieved to date and will continue to be the driving force that is constantly innovating for merchants and customers in the coming decades. With 11.11, we introduce a new era of shopping, taking brands and consumers to the next level."
Who is offering massive discounts on 11.11?
The Daraz 11.11 sale brings the best players of the industry together. Unilever, P&G, L'Oreal, Nestle, PEL, Haier and Mi will offer mind-blowing deals along with exciting vouchers. Just one indication of how amazing Gyara Gyara's discounts will be is Surf Excel's deal that will effectively let shoppers stock up on a year's worth of detergent in ONE day.
Every single category (phones, fashion, health and beauty, home and living, grocers, appliances, computing and gaming, automotive, TVs and many more) will see massive discounts on a varied assortment of products. Thousands of brands are joining the 11.11 revolution by offering their best prices and great combo deals.
Starting November 1st, Telenor subscribers will enjoy free 4G data usage on the Daraz App. They can discover the best deals and vouchers sitting at home or on the go. HBL will be providing additional discounts to HBL debit card, credit card, and direct bank transfer customers. With its PCI compliant checkout, Daraz provides users a safe and secure payment experience.