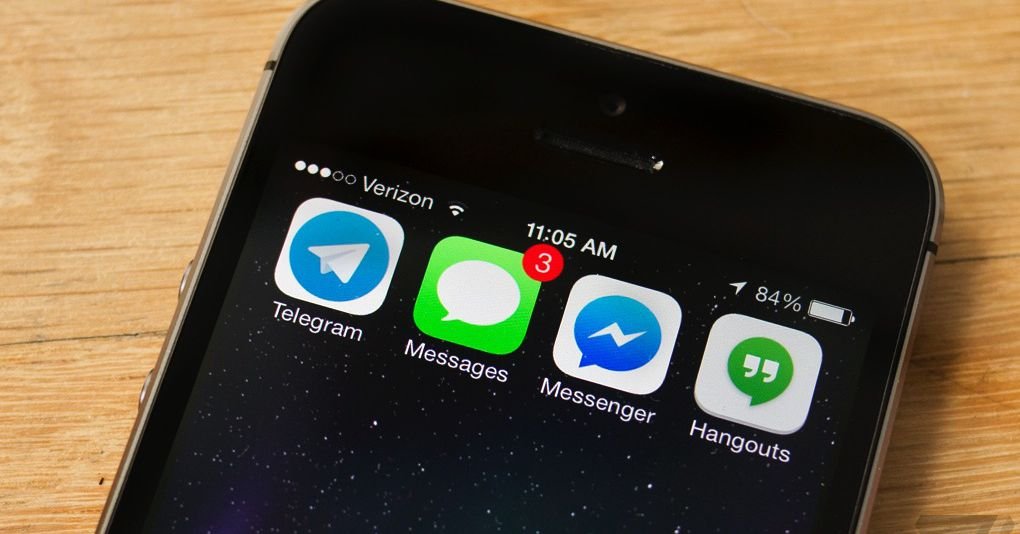 Telegram, the popular but controversial messaging app that boasts a secure end-to-end encryption, was temporarily banned from the App Store by Apple.
Just a few days ago, Telegram was criticized by Theresa May as a platform for terrorists. Then, on Thursday morning, the app was removed suddenly from Apple's online store.
Telegram founder Pavel Durov addressed the situation on his official Twitter account:
We were alerted by Apple that inappropriate content was made available to our users and both apps were taken off the App Store. Once we have protections in place we expect the apps to be back on the App Store.

Pavel Durov (@durov) February 1, 2018
The removal of the Telegram app suggests Telegram may have breached Apple's content guidelines for the store. It is clearly delineated in Apple's guidelines for iOS apps that these exclusively pornographic apps or apps which allow abusive content "do not belong on the App Store and may be removed without notice".

According to Durov, he hopes to get the app reinstated in the App Store as soon as possible. Even Telegram X, the upgraded version of Telegram was removed from the App Store alongside its predecessor.
What is Telegram
Telegram's app is encoded with 256-bit encryption and allows for large group chats, or channels, of up to 50,000 users. It also offers Secret Chats, where messages self-destruct after they are sent so they can never be accessed by anyone other than the intended user.
Because of this feature, it has been accused of being a safe haven for terrorists and pedophiles as they can perform their criminal activities without being bound by any rules or regulations.
Nevertheless, Telegram's popularity has skyrocketed over the years. It is reported that Telegram now boasts over 180 million active users and is worth over billions of dollars.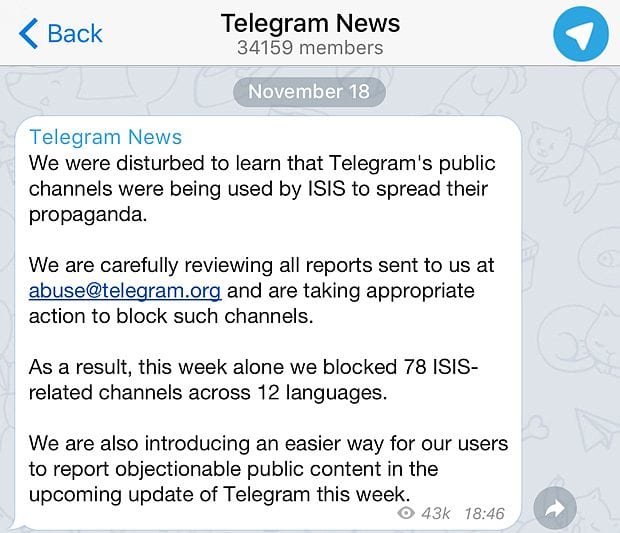 At the time of writing, Telegram has since been returned to the App Store.
---

If this blog post has entertained or benefitted you, please follow, upvote, resteem, reply and/or consider buying me a cup of tea.
BTC Wallet - 1B4xDRBYBb8UiFjo6zetXVNegtCUU2af2y
ETH Wallet - 0x84c53fD4CF07C2c183878C7d3261E903cb274765
RAI Wallet - xrb_3nt5ffyhbhgxkjz4aq5nucfnhiuzymr3x96ds3btb1abjyywceyztiucd7r6