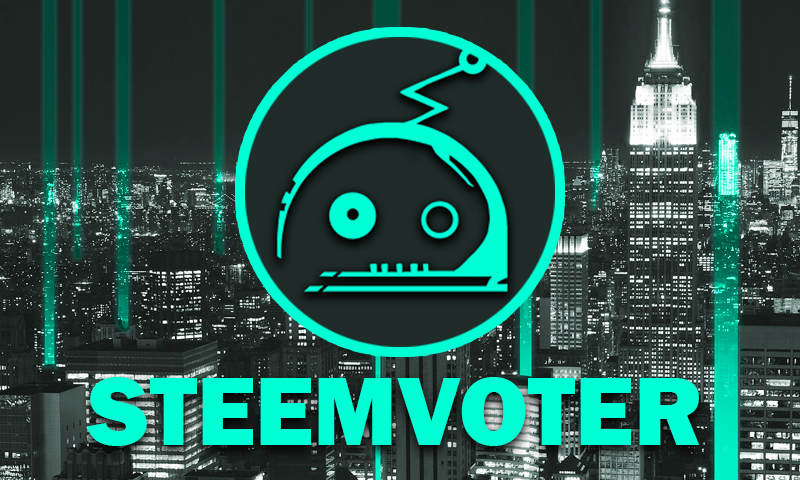 ---
Steemvoter Featured Guild
Hello Steemians! Today we would like to take a moment to highlight a new and exciting guild that's now trending on the Steemvoter guilds list.
Who are we talking about you ask?
We are talking about TenkMinnows!
This a project with a very ambitious goal, one that we'll be trying our best to help them accomplish.
TenkMinnows guild has been established as a community project to work towards Steem having 10K accounts holding between 500 SP and 5000 SP by the end of 2019.
The aim is to improve SP distribution, grow a larger and stronger middle class and to spread goodwill and abundance.
We are kickstarting TenKMinnows with a push to create 250 New minnows in a month. This project will run from 5th March 19 to 4th April 2019 as mentioned in the annoucement post.
https://steemit.com/steem/@steemcommunity/announing-steems-biggest-push-yet-to-grow-a-middle-class-let-make-250-new-minnows-in-a-month
Please take a moment to join their guild in support of the project: https://beta.steemvoter.com/explore/guild/tenkminnows
Project Team
@paulag, @steevc @hitmeasap, @niallon11, @slobberchops, @cryptoandcoffee, @blanchy, @pennsif
Want to have a look at some of our other guilds?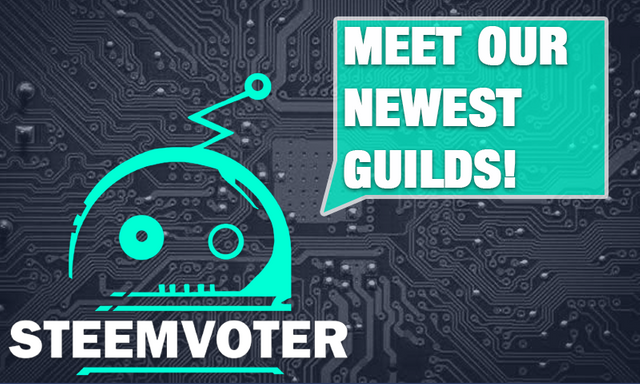 ---
Literature, Books and Writing

In case you fancy some good reads from proper authors who are eventually even exclusively publishing on Steem only, then this guild might just be the right one for you to follow. It supports content in English as well as German and seems to be open for you to become a curator in case you're interested.
---
Proyecto Cervantes - Curación

Hablas Español? Then you might eventually already know about Proyecto Cervantes, which reached an astonishing popularity within the Spanish speaking community. We definitely recommend you to take a look on it and follow it for good curation as well as the guarantee that your vote reaches great authors.
---
SRecipes

Good food just makes our lifes more worthwile. If that's your opinion as well, then you might love to take a glimpse at SRecipes, a community and guild on steemvoter that curates the best food recipes on the blockchain. Join in on the fun to get inspired and hungry while reading the posts.
---
SteemGaming

Love gaming? Then this might just be the right guild for you as it curates the best gaming posts on Steem. So give it a try and participate in growing the gaming community on the Steem blockchain through curating the content of gamers that deserve it.
---
SteemSTEM

Without a question SteemSTEM counts as one of the communities publishing and curating content of the highest quality. In case you're just slighly interested into science of any kind, then that's the guild for you to follow for sure.
---
Don't Miss Out On All The Other Guilds!
Of course there are many more guilds that are worthy to be explored and followed. Just head over to https://beta.steemvoter.com and jump into the explore section to start digging through all the guilds that are active over there already.
If you shouldn't find any that fits your interests then please feel free to be the first one to create a guild for it. It's really easy to be done and you can directly after start to support the healthy growth of quality content on steem.
---
Join our Discord chat
Get support and connect with us and other BuildTeam fans!

---
We are always looking to improve @buildteam and try to keep you up-to-date whenever something changes. If you have any suggestions about what we should change or add to @buildteam, then please drop by and let us know!
---
Missed the BuildTeam announcement? Here's all the juicy details.
---

---
Visit our flashy new website BuildTeam.io!
---
Set @buildteam as your witness proxy today and contribute to building a better tomorrow!

Want an easier way? Use our SteemConnect proxy link!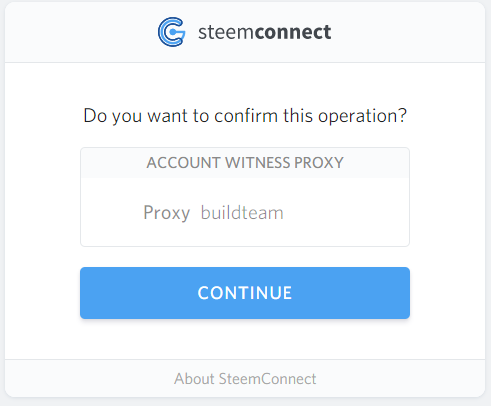 ---
This is a @steemvoter subscription payment post. Thank you to Steemvoter customers for allowing us to use your Steem accounts to upvote this post by virtue of your free subscription to the Steemvoter.com bot service. @steemvoter is proudly a @buildteam subsidiary and sister project to @tokenbb, @steemsports and @minnowbooster.