Introduction
Some of the major problems faced by cryptocurrencies are less liquidity and fewer acceptances or regulations. "Liquidity simply means the ability of an asset to be easily converted into cash at an instance or when it is readily on demand".
There are certain differences between fiat currencies and cryptocurrencies which I will mention as follows :
Fiat currency is generally accepted in the country it belongs.
Fiat currency can easily be spent anywhere in various countries.
Fiat currency is accepted for shopping in every store in different countries.
For cryptocurrencies, these are not the case. In fact, most people in different countries haven't heard about cryptocurrency, some might have heard but still don't know how it works. Most stores do not accept cryptocurrencies as a means of payment or medium of exchange.
All the highlights mentioned above for cryptocurrencies result in low acceptance and low acceptance of asset results in lesser usages and low values. Some people find it very hard and inconvenient to go through exchanges before they can exchange their digital currency to fiat currency.
TenX blockchain came up with an innovation that can make cryptocurrencies to be spendable anytime anywhere exactly like fiat currencies and easy usages of cryptocurrencies will result in high demands and high demands increase prices.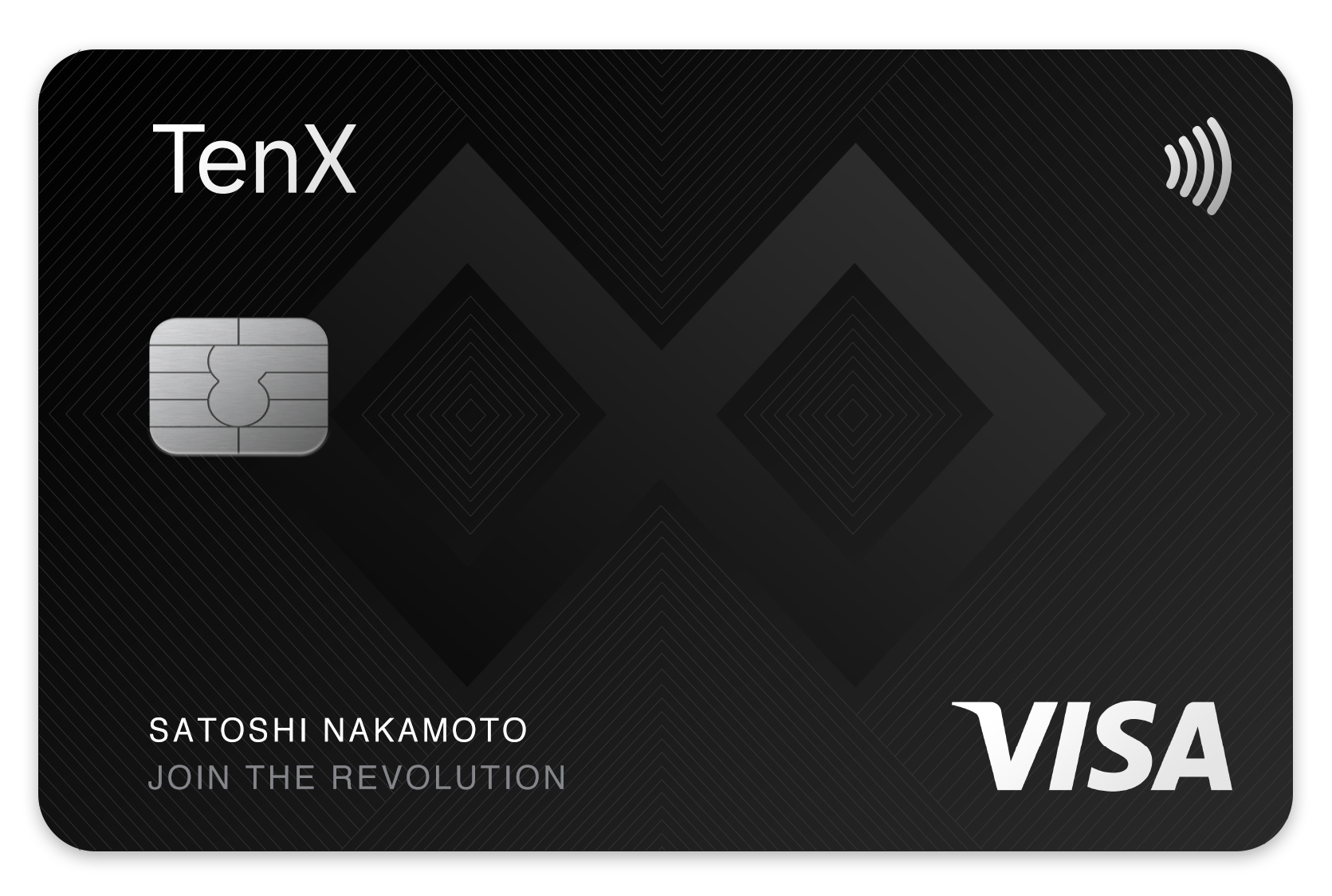 TenX
---
TenX
---
TenX is a blockchain platform that aims to build a bridge between real-world payment platforms and the cryptocurrency world, offering users an easy to use interface for spending cryptocurrencies instantly, anytime anywhere.
TenX is able to achieve this by connecting to blockchains and making use of the COMIT network (a cryptographically secure off-chain multi-asset instant transaction network).
The payment system of TenX includes the TenX crypto debit card that can be used in over 200 countries tied to TenX wallet which comprises several cryptocurrencies. Unlike other crypto debit cards with just single coin support, TenX supports various cryptocurrencies (including Bitcoin, Litecoin and Ethereum) and is planning to add more as the project evolves.
TenX blockchain owns a native token TenX (PAY) to facilitate the wallet Dapp ranking number 170 in Coinmarketcap and it is listed on StateofTheDapps under Wallet category ranking #168 of total Dapps.
TenX takes fees from cardholders for various transactions they do. In simple words, they are selling Debit Card services for crypto and $2.75 transaction fee will be levied for every ATM transaction or withdrawal.
---
TenX Pay token
---
TenX Pay token is an ERC utility token built on the Ethereum blockchain with a total supply of 205,218,256 and it is tradable on several exchanges.
TenX pay token will be used to carry out transactions within the TenX wallet, it will also serve as supporting fees alongside with other cryptocurrencies in the TenX wallet.
Users of the TenX platform will be rewarded with PAY tokens enabling them to be holders of TenX Pay token. Holders of the TenX Pay token receive 0.5% of total payment volume on the TenX platform made by users.
---
TenX Brief History
---
TenX was previously known as OneBit because then TenX only focused on mother of cryptocurrencies "Bitcoin". TenX was founded in the year 2015 by dedicated team members having good visions for blockchain and cryptocurrencies with the aim that cryptocurrencies will replace fiat currencies in the near future. TenX was founded to be generally adoptable, usable around the globe.
In the year 2015, the giant payment processor PayPal saw the vision of OneBit and ventured into it for continual growth by supporting it with funds. Soon after that, OneBit rebranded its name from One-Bit to TenX.
A name inspired by not wanting to grow "one-bit" at a time anymore, but rather by "10x"—meaning ten times as much, covering the whole range of crypto space. source
As the story continues, during the year 2017, on the 24th of June, 2017, TenX completed one of the greatest and most rapidly funded initial token sales in crypto history, having sold around 100 million PAY tokens and received $80 million worth of cryptocurrencies within 7 minutes.
TenX Fees
As well as the other innovations of TenX the charging structure is also very attractive.
TenX offers the best and straightforward charges to its customers. The charges are listed below;
TenX has no transaction fees or foreign exchange fees on wallet transactions.
TenX charges one-time issuing fee of $15 for the physical card.
TenX charges one-time issuing fee of $1.50 for a digital card.
TenX charges no annual fee to use the card but when you spend lesser than $1000 in a year, you'll be charged $10.
Fees are deducted from the cryptocurrency stored in your TenX wallet app.
Token Rewards
Holding TenX (PAY) token could lead to huge profits when the price increases.
TenX rewards people who hold TenX PAY token with 0.5% of all the total transactions consumed monthly with ETH. Increase in transactions and volume of TenX services could lead to hourly payouts from monthly payouts.
Additionally, token holders receive 0.1% cash back rewards in the form of PAY token and 0.5% of all aggregate transaction volume is paid out monthly to PAY holders too.
Do I have to store my PAY tokens in the TenX wallet?
It doesn't matter where you hold your PAY tokens, be it in TenX wallet or ERC20-enabled wallets makes no difference. Holding your PAY tokens in your TenX wallet does not give additional benefit beyond making your tokens spendable anywhere via TenX card.
Using Card
TenX rewards you with 0.1% each time you transact or use TenX card. TenX rewards are paid using PAY token which can be used to pay fees or sold to open markets.
TenX Features
TenX offers high security to protect your funds.
With TenX you can host multiple assets in one wallet.
You can spend cryptocurrency anytime anywhere.
You can shop with TenX card anywhere.
You can withdraw your crypto asset to fiat easily at any ATM 🏧 center with a charge of $2.75.
TenX Card can be used in almost 200 countries at over 42 million points of acceptance online and offline upon its launch.
Why TenX?
TenX increases cryptocurrencies liquidity.
TenX makes it easier for cryptocurrency holders to spend their digital assets at any instant like fiat currencies.
TenX allows you to withdraw your digital currencies for cash without using exchanges.
---
How to Set-up TenX Wallet on Android Devices
---
Requirements
You need to download these two apps and you're ready to go.
TenX app
Authenticator app
TenX app is an official wallet app for TenX blockchain. Click here to download TenX wallet from Android PlayStore.
Authenticator app is an additional security layer for securing your mobile wallet from being hacked. 2FA uses a Time-based One-Time Password algorithm (TOTP). Even without the internet, your 2FA app is readily available for use. There are different 2FA apps available in Android PlayStore but in this post, I will use the Google Authenticator app.
Click here to download the Authenticator app from Android PlayStore.
Let's get Started
After you've completed the download of both apps (TenX and Authenticator), it's time to setup our TenX wallet for use.
Make sure you're not from the listed unsupported countries.
Due to stringent compliance requirements, registration of accounts and placing an order for the TenX Card are not yet available in these regions mentioned below; Afghanistan, China, Cuba, Eritrea, India, Indonesia, Iran, Iraq, Kosovo, Lebanon, Libya, Myanmar, North Korea, Northern Cyprus, Palestine, Somalia, South Sudan, Suda, Syria, and Yemen
Sign Up with your Email address then select and fill in the required details shown on the screen.

Use a strong password and choose a four digits pin you can remember. Using symbol like @,#,& makes your password stronger and takes years for password random generators like Brute Force attackers to figure it out

Set up two-step verification with Authenticator you have downloaded.

Set up 4-digits passcode . This is different from the 4-digit pin you set earlier. This is only required to authenticate the app for usages

Select payment sources. TenX currently supports three digital currencies BTC, ETH, and LTC and set your Display currency.

Click on the confirmation link that is sent to your registered email address.
"Viola! You just set up TenX wallet. Shop with your digital currencies anytime anywhere"
---
TenX Android App Overview with Image Annotations
---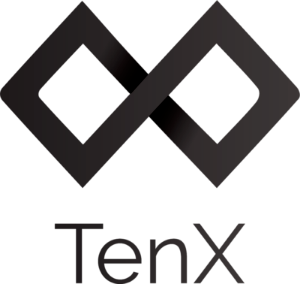 TenX
TenX Android App
Click here for the post on How to Set-up TenX Wallet on Android Devices
Click here to download the TenX app from PlayStore
---
Screenshots of the TenX Android app with Annotations.
TenX Android App Menu
From the TenX Android app Menu, you can access your crypto wallet or enable supported crypto wallet, access settings, read the FAQ or contact supports, log out your account, set local currency and view the app version.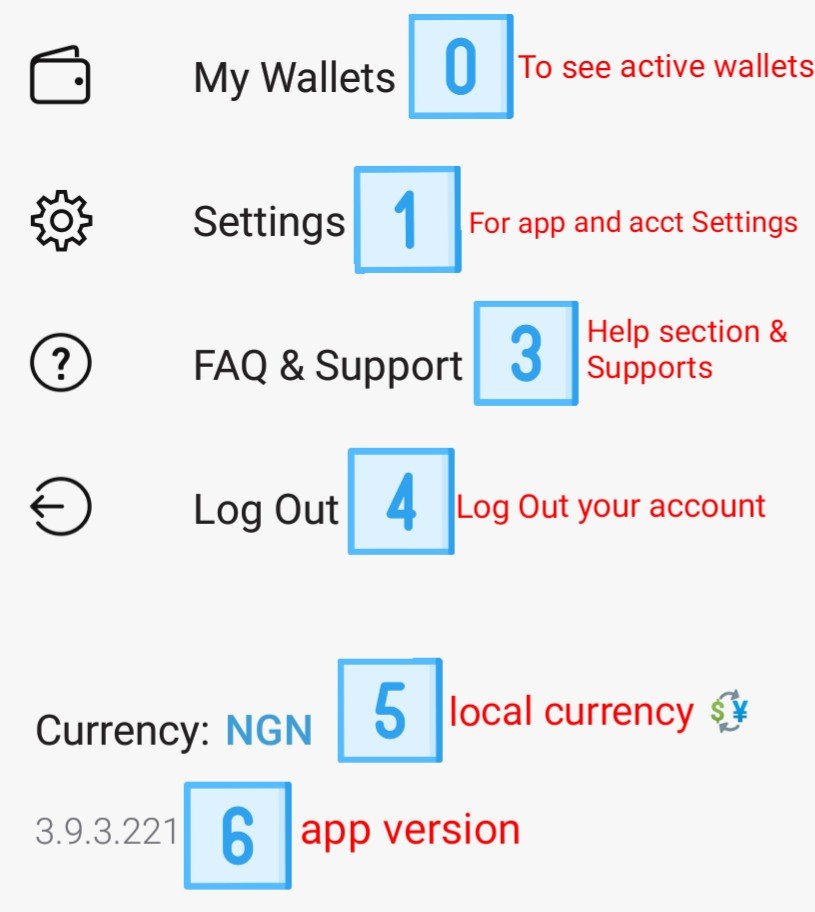 ---
TenX Android App User Dashboard
From the TenX Android app Dashboard, you can see your digital assets or crypto balance, crypto balance in a local currency, get a crypto address to receive payments, make a payment, switch between supported coins, view transactions history, etc.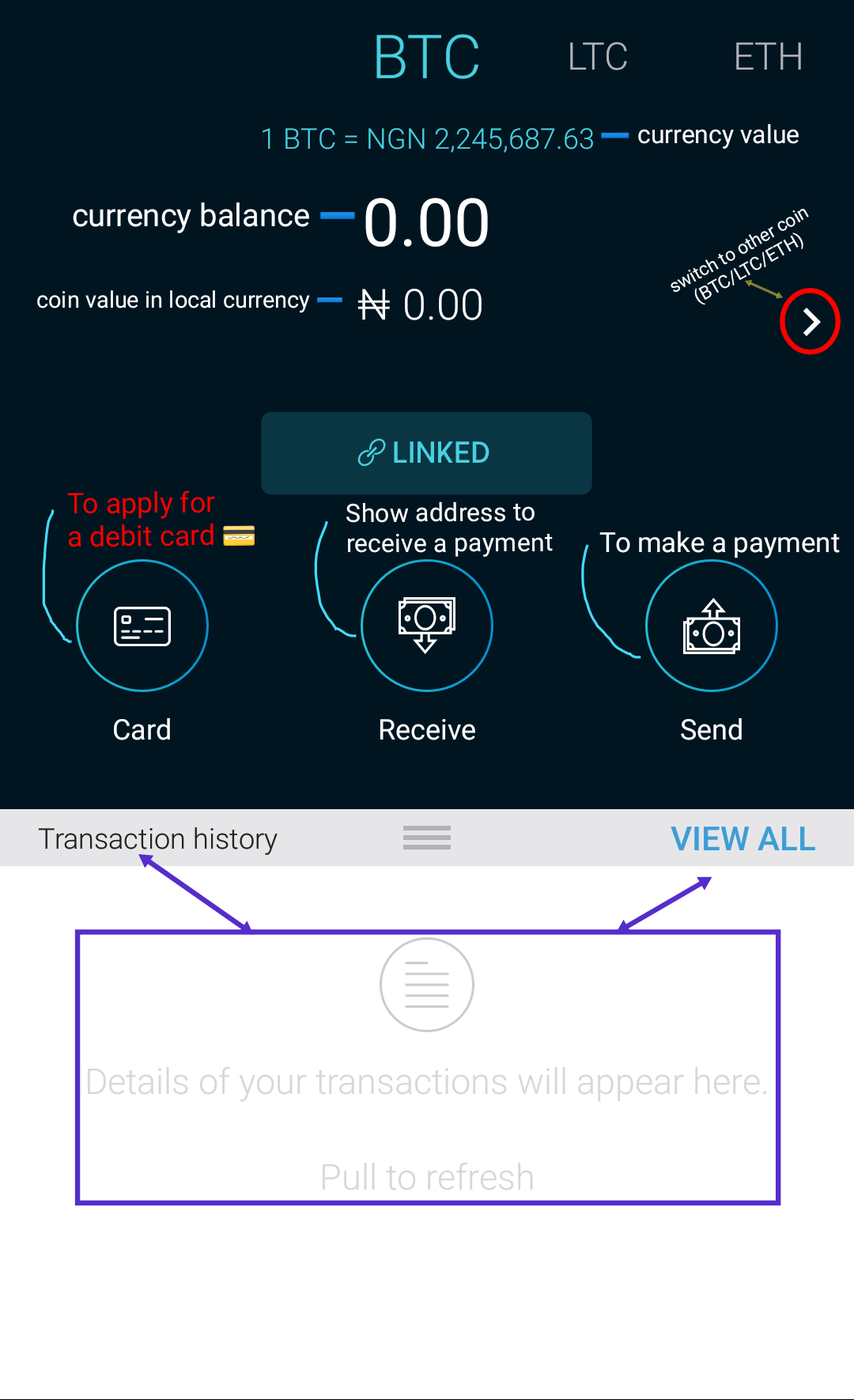 ---
Notification
The TenX android app notifies you of every transaction made with the app via push app notification and email address if enabled in settings.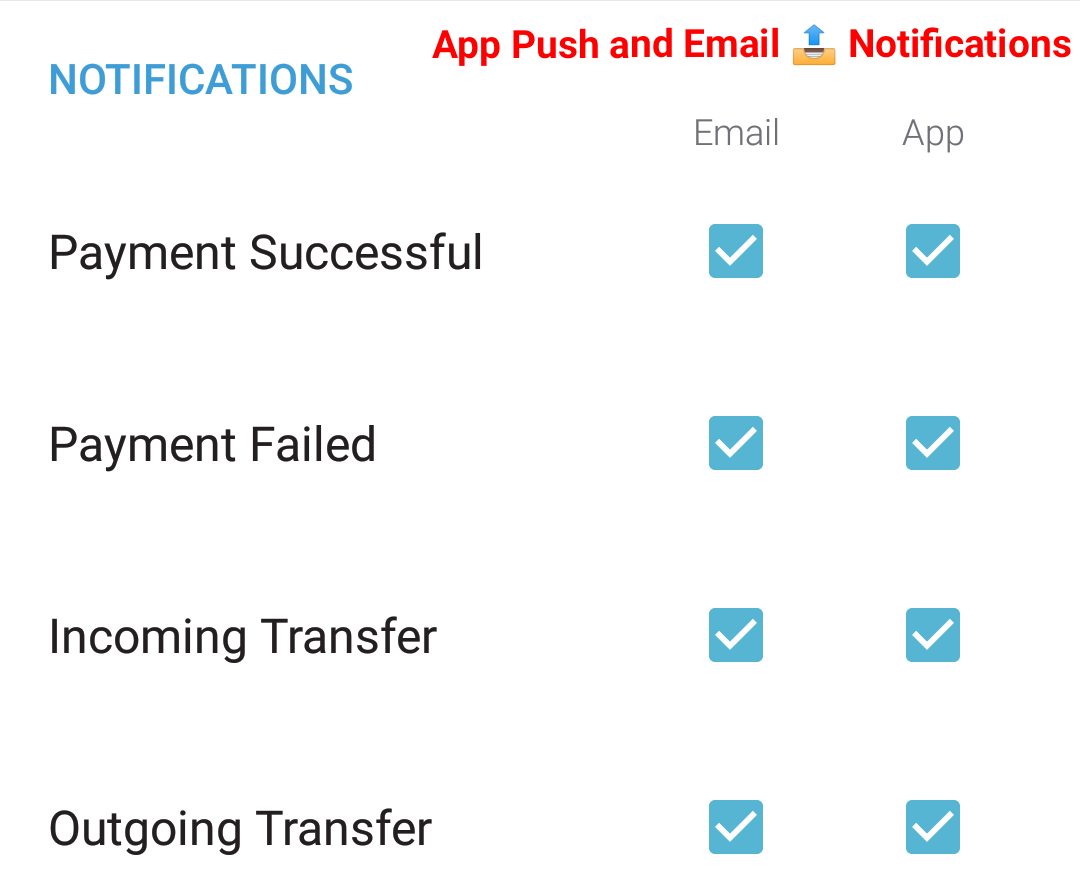 ---
PIN and Fingerprint support
The TenX Android app provides an option to set Pin and Fingerprint (for supported devices) to prevent it from unauthorized access.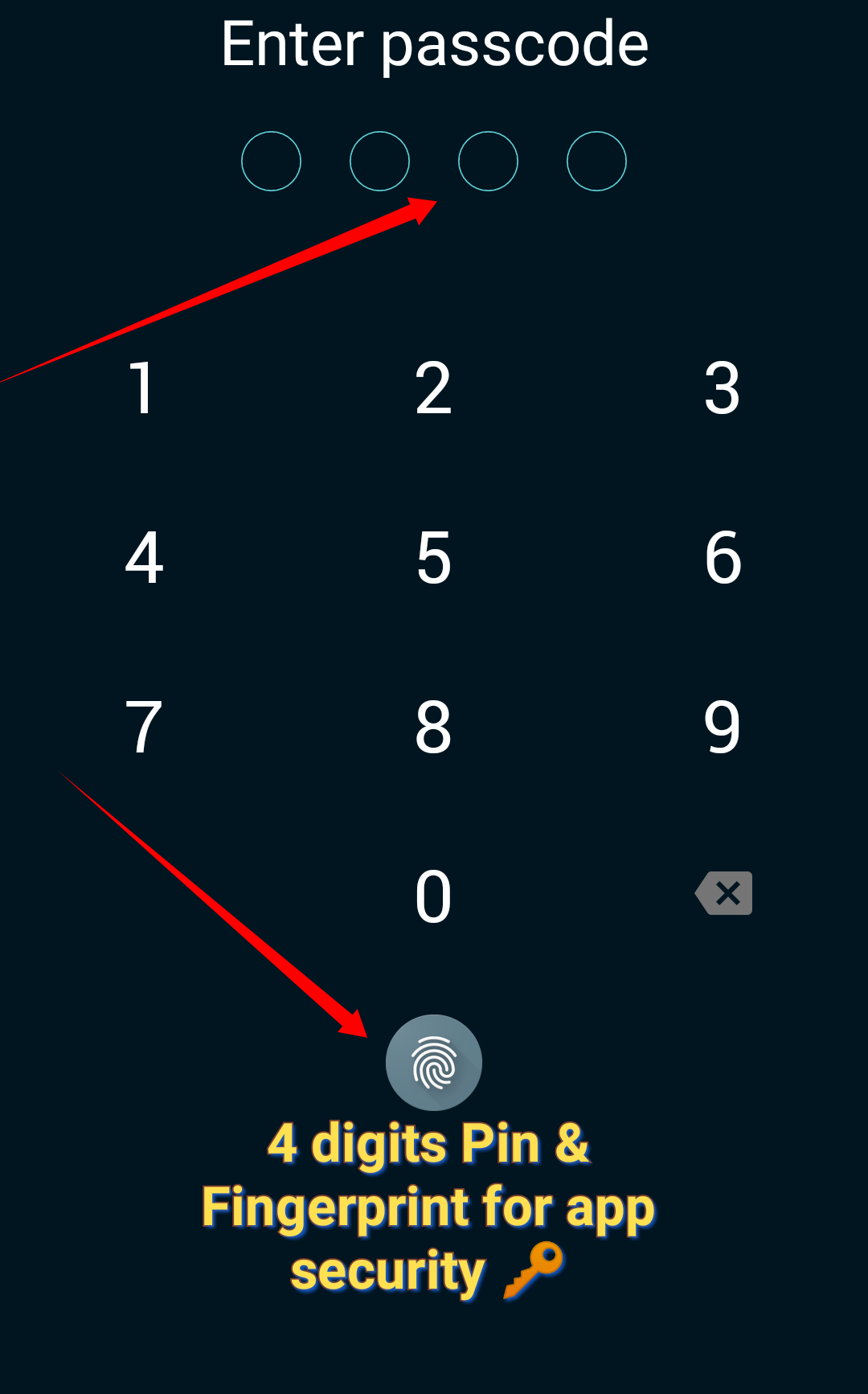 ---
Security
---
The dedicated team of TenX ensures to put in place the highest security while users enjoy the convenience of using the platform. Some of the security measures put in place are;
2 Factor Authentication
This is an extra layer of security that confirms the identity of a user by requiring them to provide information known by the owner of the account. 2-factor authentication has been enforced for all TenX users to keep their accounts secure.
Multi-signature wallet management
Multi-signature is additional security which requires a user or users to sign a transaction before it can be processed. The TenX team is making use of multisign cold storage for treasury and long-term custody of users funds.
Biometric
The fingerprint feature which has been proved to be very secure and convenient has been implemented for account safety. It is available on supported mobile devices only.
Account notification
TenX has put in place the provision for email and mobile notifications for every transaction that is carried out on all accounts.
---
Pros and Cons
---
Pros

Cons

-
The wallet supports only 3 cryptocurrencies (BTC, ETH and LTC)
TenX app is intuitive to use
-
TenX app is faster in transactions
-
Maximum Security
-
-
Not supported in every country
Multiple assets supported
---
Conclusion
---
TenX makes it possible to transact faster with cryptocurrencies. Its innovation will certainly increase liquidity and will lead to more adoption of cryptocurrencies as it makes it easy to spend cryptocurrencies without exchanges. TenX brings the entire financial system right to your fingertips and as more people begin to adopt cryptocurrency in the near future, TenX will definitely stand out as one of the best projects with a real-life working solution.
TenX has done its best to improve the usage of cryptocurrencies. With all the great features and problems solved by TenX, I will give it a rating of 4.7/5.
---
Disclaimer: The content of this article is not meant to serve as financial advice, please do your own research.