Christchurch Shooting
Many Sources
*** Updated 3/16/2019
Dtube :
2nd Shooter : https://d.tube/#!/v/phusionphil/hzbtsj11
Full Unedited Live Stream : https://d.tube/#!/v/phusionphil/3kat85le
From ALT RIGHT on Live Leak
https://www.liveleak.com/view?t=9OMtd_1552616183
• Sam Hyde claims responsibility
• Reports gunman opened fire inside mosque in Christchurch's Hagley Park
• Man describes running for his life as at least two gunmen opened fire
• Armed police also at second mosque in suburb of Linwood
• Police tell everyone in centre city to stay indoors
Gunmen have opened fire at mosques in Christchurch, with at least six people believed to have been killed and police urging residents to stay indoors.
A dead body has been seen lying near Al Noor Mosque in central Christchurch and a second gunman has been seen near Linwood Masjid mosque.
There are reports of a third active shooting unfolding outside Christchurch Hospital.
A Christchurch Star reporter saw a dead body lying close at Palazzo Lane near Al Noor Mosque.
The body has been covered with clothing.
A witness has seen a child lying in the middle of Deans Ave and another man has told the Herald his relative was shot inside the mosque.
There has been reports of up to six casualties.
Mohan Ibrahim described to the Herald running for his life to escape the gunman. He was one of 200 people in Christchurch's Masjid Al Noor mosque when he heard shots being fired.
"At first we thought it was an electric shock but then all these people started running."
He said there had been lots of people killed and many injured.
"I still have friends inside.
"I have been calling my friends but there are many I haven't heard from. I am scared for my friends lives."
He said there had been lots of people killed and many injured.
A man who was in Al Noor Mosque during a shooting says it was absolutely full for noon prayers.
Another man says he thinks somebody open fired inside with a machine gun.
They believe many have been killed.
Police at the shooting in Christchurch. Photo / Supplied
A woman told the Christchurch Star she lay in her car near the mosque as four to five men came running towards her.
She was unsure if they were gunmen. Moments earlier she heard what she thought was gunfire.
"When the noise got louder I saw four or five men running. I put my seat down and lay down so they wouldn't see me.
"I didn't think I'd live to see this happening in my country," she said.
Mark Nichols, manager of Premium Tyres and Auto in Linwood, said he a gunman ran past his shop around 45 minutes ago.
He heard five gunshots, and he believed the activity was centred around the nearby Linwood Masjid mosque.
He saw two injured people carried on stretchers past his shop. Both appeared to be alive.
Graphic
"I seen a guy with a gun running up the road. He's been firing about five shots, I think we heard," Nichols said.
"It might have been a shotgun. I didn't get a good luck at it, I just cleared off.
"Apparently there have been people in the mosque shot, and a police officer's been shot too.
"It's not very good, we're in shutdown mode now. It's all cordoned off."
Police Commissioner Mike Bush said: "A serious and evolving situation is occurring in Christchurch with an active shooter.
"Police are responding with its full capability to manage the situation, but the risk environment remains extremely high.
"Police recommend that residents across Christchurch remain off the streets and indoors until further notice. Christchurch schools will be locked down until further notice.
"Police thanks the public for their cooperation and will provide further updates to keep residents informed."
Eye witnesses say they've seen about six people taken into Christchurch Hospital, two with serious injuries.
Armed police can be seen on central Christchurch streets. Photo / Jacob Savage
Benjamin Jellie said he ran outside when he heard gunshots.
"I saw people jumping over the back fence of the mosque into Oakward Close. I heard at least 20 [gunshots]."
"I heard about eight at the start and then it went quiet for about 30 seconds or a minute and then it started again. I heard about eight more and then there was another minute and another eight," Jellie said.
"Those coming over the fence, all adults and including at least three men, were screaming and crying."
He believed the injured were all conscious.
The injured were very quiet, Jellie said.
The Bangladesh cricket team was at the mosque for Friday prayer when the shooting started.
The team is in Christchurch to play New Zealand in the third cricket test starting tomorrow.
Mario Villavarayen, strength and conditioning coach of the Bangladesh cricket team said: "The players are shaken up but fine. I spoke to one of them shortly after [the incident]. They didn't see anything but heard gunshots. They were at the ground [Hagley Oval] and just started running.
"The coaching staff were all at the hotel. The players just started running when they heard the shots. I don't know how many [shots] there were. This happened at about 1.45pm."
A taxi driver in Deans Ave told Newstalk ZB that a jogger in the park said shots had been fired inside the mosque.
"Police and ambulance are coming from every direction".
The interior of the Al Noor Mosque in Hagley Park. Photo / Supplied
Deans Ave has been closed between Moorhouse Avenue and Riccarton Road. Road users are advised to avoid the area.
In Cathedral Square, at the climate protest a police officer asked for everyone to make their way home immediately.
The police officer said there had been an incident and students should go straight home.
A person shared this post to a Christchurch parents Facebook page. Photo / Facebook
Jacob Savage posted to Facebook: "Stay away from Gloucester Street and Linwood Avenue is there a police everywhere on the corner with guns and all"
The public should not attend Christchurch Hospital unless it's an emergency, a Canterbury DHb spokeswoman said.
"All appointments have been cancelled this afternoon, and no staff or patients are to enter or leave the building."
Police confirmed at 2.41pm that all Christchurch schools had been placed into lockdown.
St Margaret's College told parents not to contact the school as "the phones are currently down.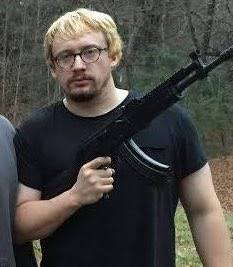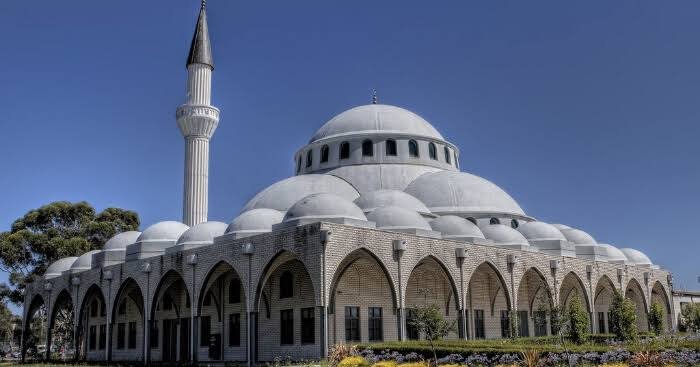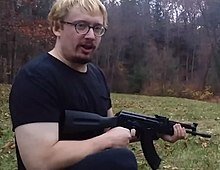 ---
NEWS AU
https://www.news.com.au/world/pacific/gunman-who-opened-fire-on-christchurch-mosque-addresses-attack-in-manifesto/news-story/70372a39f720697813607a9ec426a734
He described his reasons for the disgusting attack as to "show the invaders that our lands will never be their lands, our homelands are our own and that, as long as a white man still lives, they will NEVER conquer our lands and they will never replace our people".
Tarrant revealed he had been planning an attack for up to two years, noting he decided on Christchurch three months ago.
He said New Zealand was not the "original choice for attack", but described it as "target rich of an environment as anywhere else in the West".
"An attack in New Zealand would bring to attention the truth of the assault on our civilisation, that no where (sic) in the world was safe, the invaders were in all of our lands, even in the remotest areas of the world and that tehre was no where (sic) left to go that was safe and free from mass immigration."
Claiming to represent "millions of European and other ethno-nationalist peoples", he said "we must ensure the existence of our people, and a future for white children".
The gunman described the attack as an act of "revenge on the invaders for the hundreds of thousands of death caused by foreign invaders in European lands throughout history … for the enslavement of millions of Europeans taken from their lands by the Islamic slavers … (and) for the thousands of European lives lost to terror attacks throughout European lands."
---
South China Morning Post
https://www.scmp.com/news/asia/australasia/article/3001786/schools-shut-down-people-warned-stay-home-after-serious
New Zealand mosque shooter, who called himself 'Brenton Tarrant', painted white supremacist icons on his guns
The gunman also played music glorifying Serbian fighters and Radovan Karadzic, who is in prison for war crimes against Bosnian Muslims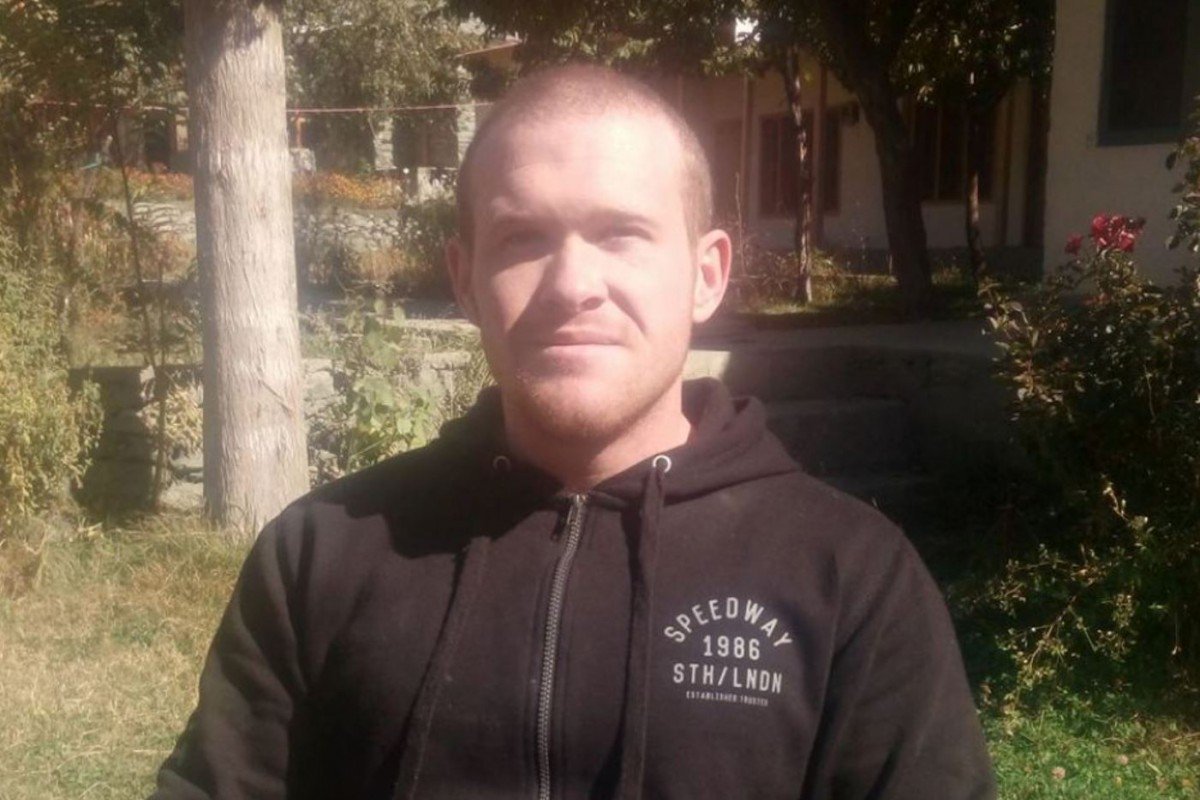 Australian personal trainer Brenton Tarrant, whose name matches that used by the New Zealand mosque gunman, and whose appearance matches that of the man in a video of the attack. Photo: ABC
Some of the material posted by the killer resembled hate speech prominent in dark corners of the internet. Beneath the online tropes lies a man who matter-of-factly wrote that he was preparing to conduct a horrific attack.
The killer's online postings identified him as "Brenton Tarrant". Australia's ABC national broadcaster identified a man by the same name, whose face matched that of the shooter, as a 28-year-old Australian former personal trainer who worked in the rural New South Wales town of Grafton.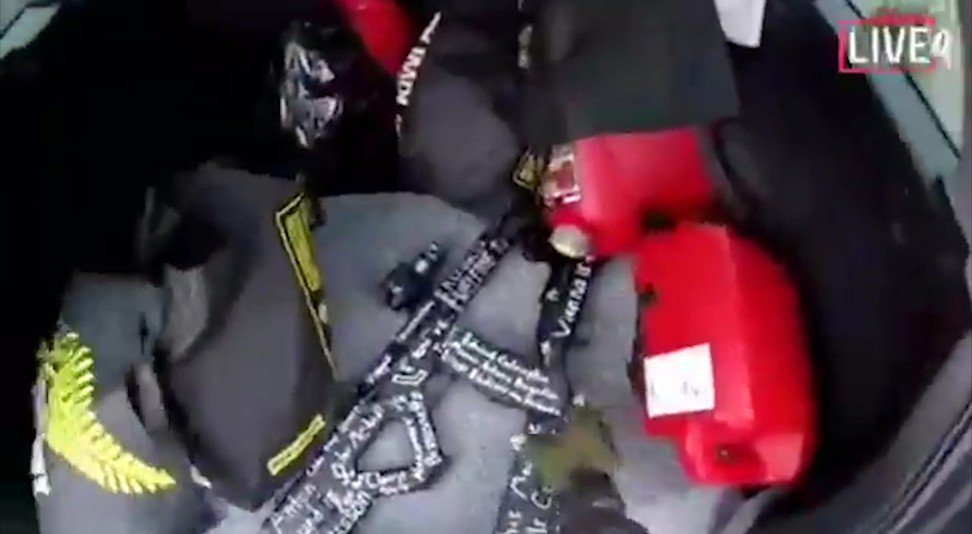 This frame from video that was live-streamed by a gunman who used the name Brenton Tarrant shows his guns in the back of a car before the mosque shootings in Christchurch.
At least two rifles used in the shooting bore references to Ebba Akerlund, an 11-year-old girl killed in an April 2017 truck-ramming attack in Stockholm by Rakhmat Akilov, a 39-year-old Uzbek man.
Akerlund's death is memorialised in the gunman's manifesto, published online, as an event that led to his decision to wage war against what he perceives as the enemies of Western civilisation.
The number 14 is also seen on the gunman's rifles. It may refer to "The 14 Words", which some claim is a white supremacist slogan linked to Adolf Hitler's Mein Kampf.
He also used the symbol of the Schwarze Sonne, or black sun, another sign said to be linked to far-right groups.
In photographs from a now deleted Twitter account associated with the suspect that match the weaponry seen in his live-streamed video, there is a reference to "Vienna 1683", the year the Ottoman Empire suffered a defeat in its siege of the city at the Battle of Kahlenberg. "Acre 1189", a reference to the Crusades, is also written on the guns.
Four names of legendary Serbs who fought against the 500-year-rule of the Muslim Ottomans in the Balkans, written in the Cyrillic alphabet, are also seen on the gunman's rifles.
The name Charles Martel, who white supremacists are said to credit with saving Europe from invading Muslims in 734, was also on the weapons.
They also have the inscription "Malta 1565", a reference to the Great Siege of Malta, when the Maltese and the Knights of Malta defeated the Turks.
New Zealand's Muslims left shaken and fearful after mosque shootings leave 49 dead
The names of two 15th-century Hungarian military leaders known for fighting against the advancing Ottomans are also mentioned. John Hunyadi's name is written on a rifle, while Mihaly Szilagyi Horogszegi's name is on an ammunition magazine.
The shooter's soundtrack as he drove to the mosque included an upbeat tune that belies its roots in a destructive European nationalist and religious conflict.
The nationalist Serb song from the 1992-95 war that tore apart Yugoslavia glorifies Serbian fighters and Bosnian Serb political leader Radovan Karadzic, who is in prison at the United Nations war crimes tribunal in The Hague for genocide and other war crimes against Bosnian Muslims.
A YouTube video for the song shows emaciated Muslim prisoners in Serb-run camps during the war. "Beware Ustashas and Turks," says the song, using wartime, derogatory terms for Bosnian Croats and Muslims.
Christchurch mosque gunman posted racist manifesto online before rampage
When the gunman returned to his car after the shooting, the song Fire by English rock band The Crazy World of Arthur Brown can be heard blasting from the speakers. The singer bellows, "I am the god of hellfire!" as the man drives away.
This article appeared in the South China Morning Post print edition as: Mosque killer painted white supremacist symbols on guns
New Zealand
---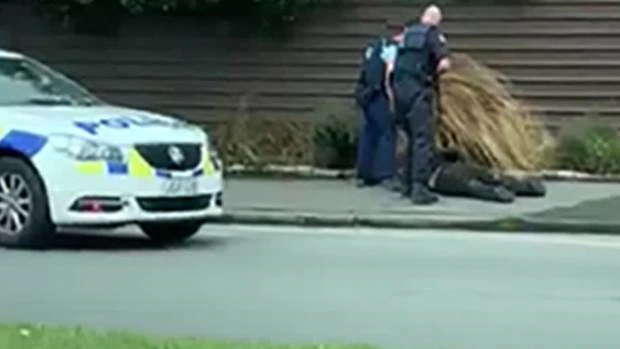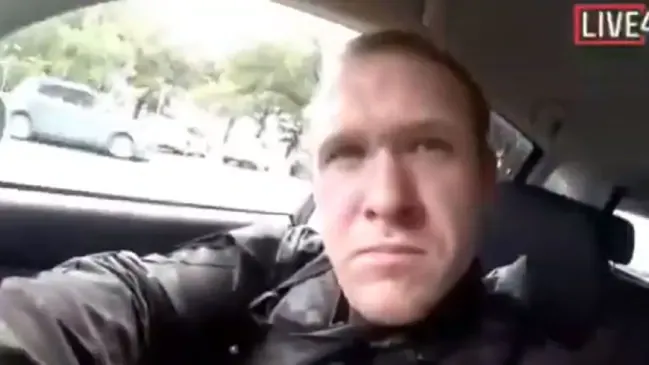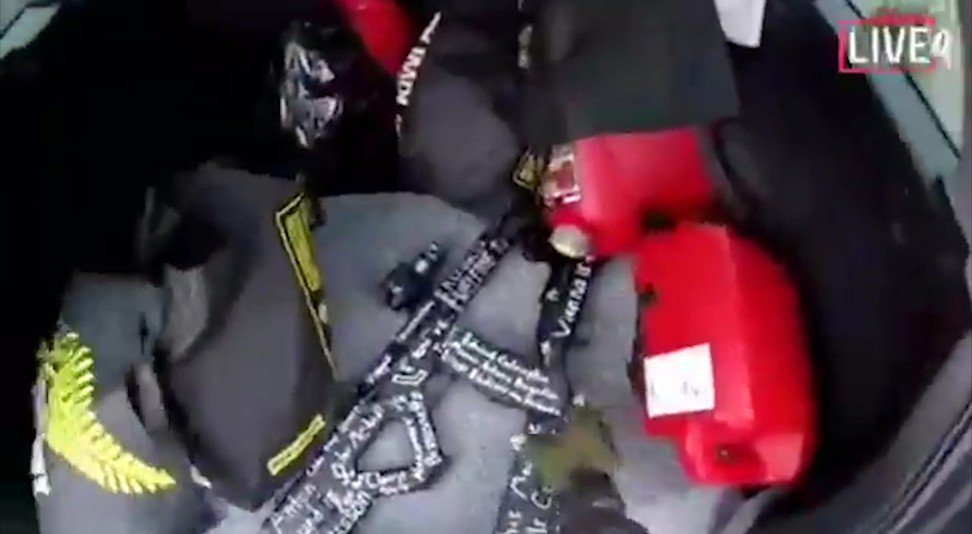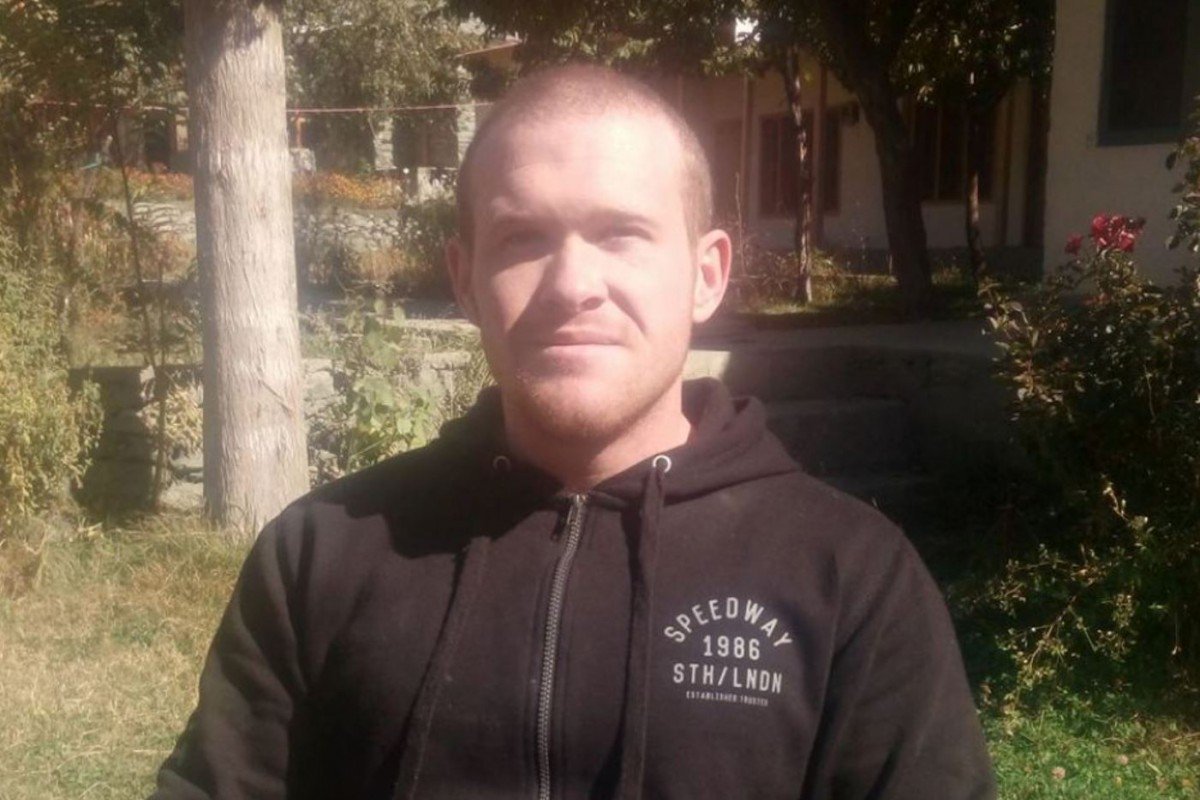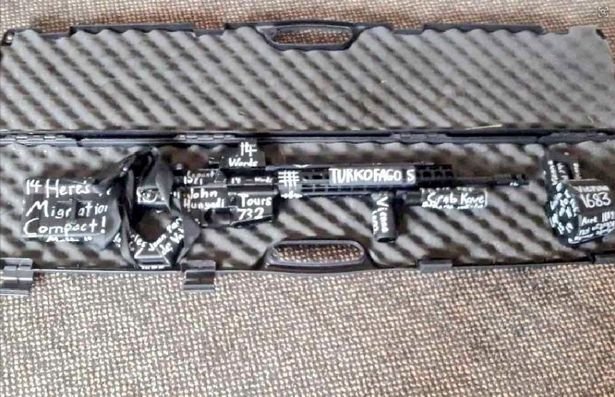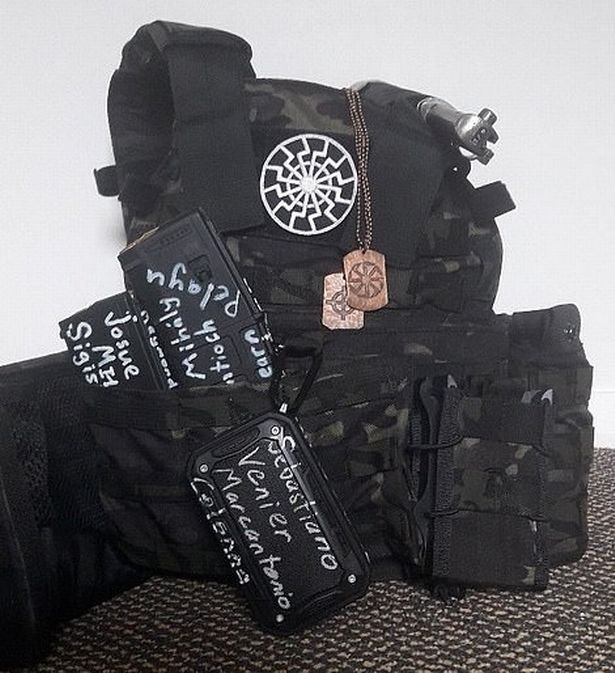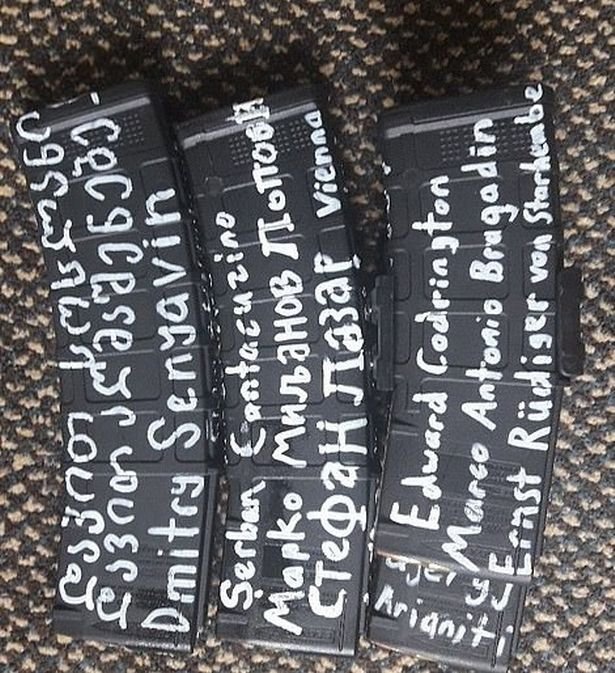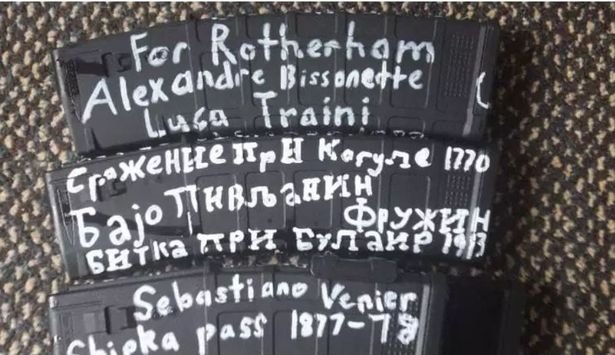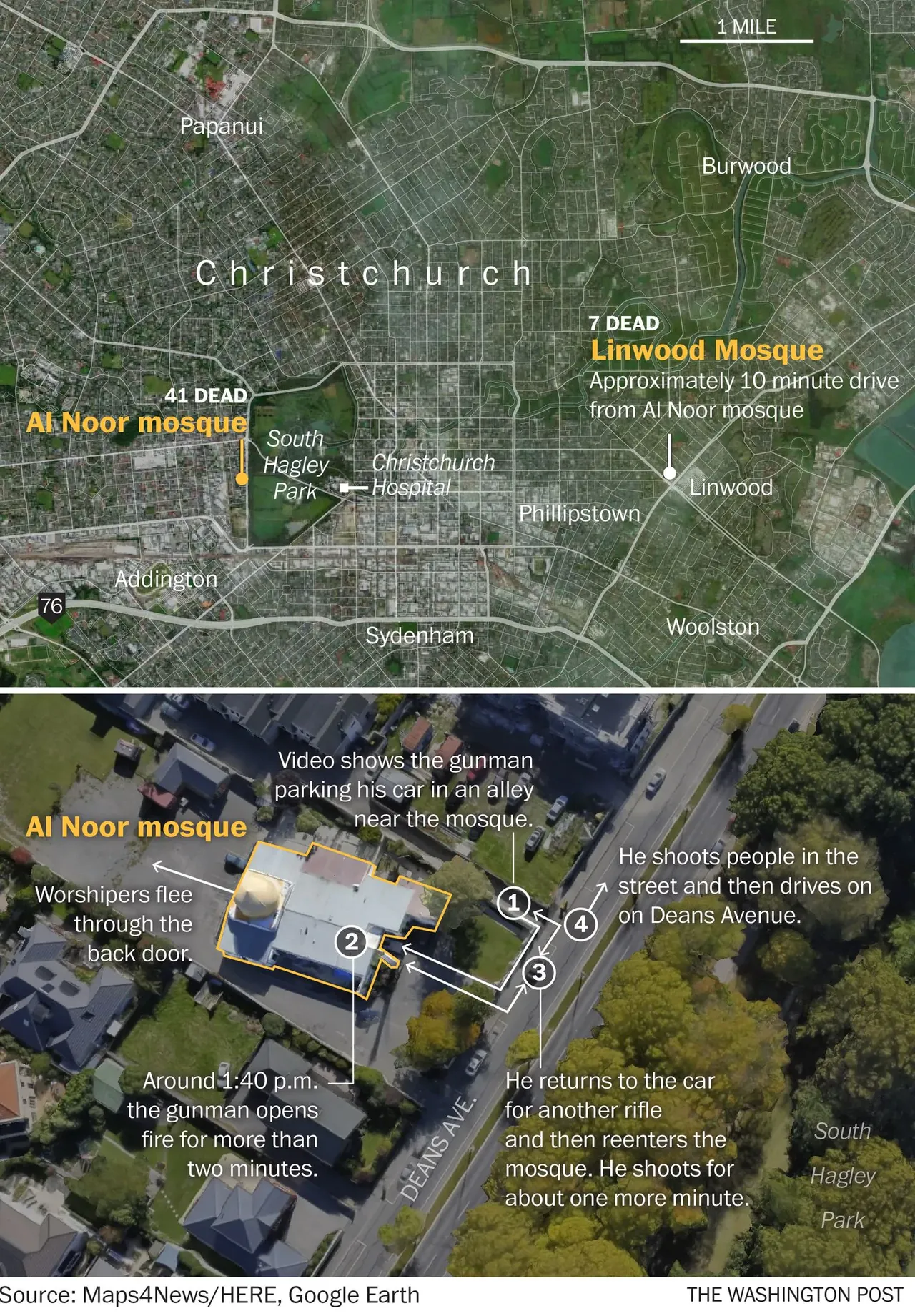 Have More Photos I missed? Post them in the comments below.
---
Brenton Tarrant Great Replacement Manifesto
https://www.scribd.com/document/401945007/Brenton-Tarrant-Great-Replacement-Manifesto
https://www.thenationalherald.com/235152/nz-manifesto-resembles-norway-mass-murderers-text/
https://steemit.com/shooting/@highimpactflix/new-zealand-shooter-s-full-manifesto-link
---
Resources
http://boards.4chan.org/pol/thread/206256904/holy-fuck-poltard-has-shot-and-killed-about-30#p206259437
Full Video : https://kiwifarms.net/threads/brenton-tarrant-multiple-shooters-posts-on-8chan-shoots-up-mosque-killing-30-muslims-in-new-zealand-livestreams-from-gopro.54323/
Full Video Torrent : https://kiwifarms.net/attachments/streamed-from-my-gopro-with-https-_live4-io_v-live4gopro-2350426065176752-mp4-torrent.695122/