So I have been keeping an eye on https://steemworld.org/@aconsciousness and watching the curation. So far there has been none. A big fat zero. So what I am going to do is to un delegate the SP I sent to @commonlaw. When that is complete I will redeligate to @commonlaw, leaving at least 30 SP in @aconsciousness. Than I will run the experiment again. I also need to up my delegation to #informatonwar. I have over 300 SP on the @commonlaw so here it comes #informationwar.

The experience of being at so low an SP that all of your transactions seem to be in support of the higher SP holders has been enlightening for me. My personal opinion on the effect of HF20, which brought us onto this wonderful higher scale ability platform was really a mistake. All by itself it would not have put steemit on the endangered list as over time they can and probably will fix it. However the timing of HF20 could not have been worse.
Just a few days before HF20 other block chain social media and cryptoconcurrency sites started popping up. So when steemit users experienced a unusable platform they went to check out these new social media sites. While for the block chain this might be a good thing down the road, for steemit it was the creation of reason to look around. While I am unaware of anyone who is quitting steemit over this specific issue, I am aware of steemit user operating on these new sites, as am I. This means that I and I am sure those others will be spending less time on steemit.
Screen shots are mine. I am not responsible for if you think, how you think, what you think or do. You Are!. If you like my content consider a up vote and follow! Peace!
A way to make free BTC and 4.08% interest in a BTC savings account.

Interested in joining or supporting the Information War?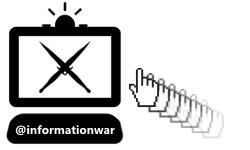 Use tag  #informationwar to post your own stories about the lies and propaganda being pushed on the public.
@informationwar will up vote posts worthy of the cause.  
Join the discord: https://discord.gg/JsXbzFM chat with like minded individuals like myself and share your articles to receive additional support.  
How to delegate SP, join the fan base and more:   https://steemit.com/informationwar/@truthforce/you-can-make-a-difference-join-the-informationwar-and-help-support-others-today  
Find out more about the Information War. Click Banner!