Below is a screen shot of SteemWorld tool that counts incoming curation.
This is the same kind of idea as "Curation test 1 /steemauto" using the fanbase from steemauto. There I say "What I want to know is if I can use steemauto to auto up vote on the informationwar curation trail to maximize earned curation."  I want to see just how much curation I can get by using voting at 100% Scale. I think it will drain most of my RC's at 284,000,000 x 20 = 5,680,000,000. If it drain's the RC at 353.62 SP then we know that 353.62 SP is not enough. However if this happens I will than make adjustments to the amount of vote's and see how that works as a break for the use of RC or perhaps it is a Gas pedal. One can see why the question "Is this using all of my VP?", by looking at the following is from steemd.com and is stats approximating your RC use for each transaction. https://steemd.com/@commonlaw 
Enough credits for approximately:
100+ comments
100+ votes
100+ transfers  
Approx costs: 
comments 1,570,000,000 
votes 284,000,000 
transfers 256,000,000 
SteemWorld Stats
Vote Amount $ 0.02 100%
VP ~> 100 % in 7h 35m|Today, 08:34
RC Status 100.00 %|715,471,399,262 RC
Reputation 56.425
One also wonders what the connection between Voting Power and Resource Credits actually is?
To see than how changing the voting from scale to fixed would be the next option. As a fixed option I think I will start at 50% with 20 votes. Remember that each upvote cost 50M rshares, so the higher the percentage vote with the least amount of votes, the less curation goes to never land. The more votes the more RC use. The more SP the faster it generates. I think that I can safely allow my VP now called mana on steemworld to go down to 85%. So the following screen shot shows that is what I have set as the limit for @commonlaw fanbase and settings on steemauto.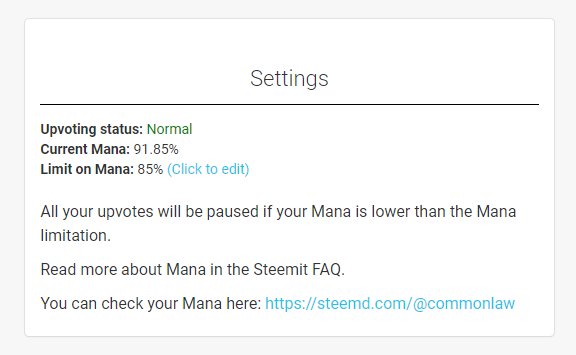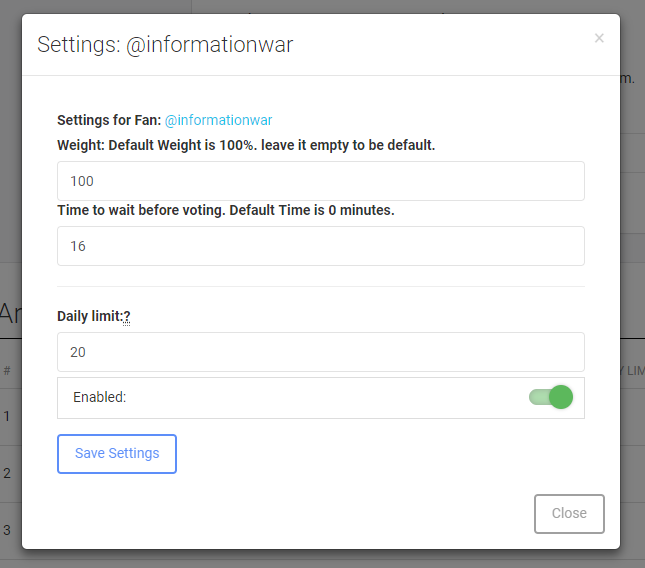 If you want to use steemworld yourself simply replace @commonlaw with any other username on the following link : https://steemworld.org/@commonlaw

Screen shots are mine. I am not responsible for if you think, how you think, what you think or do. You Are!. If you like my content consider a up vote and follow! Peace!
A way to make free BTC and 4.08% interest in a BTC savings account.

Interested in joining or supporting the Information War?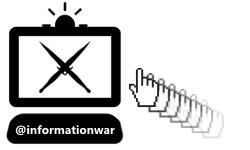 Use tag  #informationwar to post your own stories about the lies and propaganda being pushed on the public.
@informationwar will up vote posts worthy of the cause.  
Join the discord: https://discord.gg/JsXbzFM chat with like minded individuals like myself and share your articles to receive additional support.  
How to delegate SP, join the fan base and more:   https://steemit.com/informationwar/@truthforce/you-can-make-a-difference-join-the-informationwar-and-help-support-others-today  
Find out more about the Information War. Click Banner!