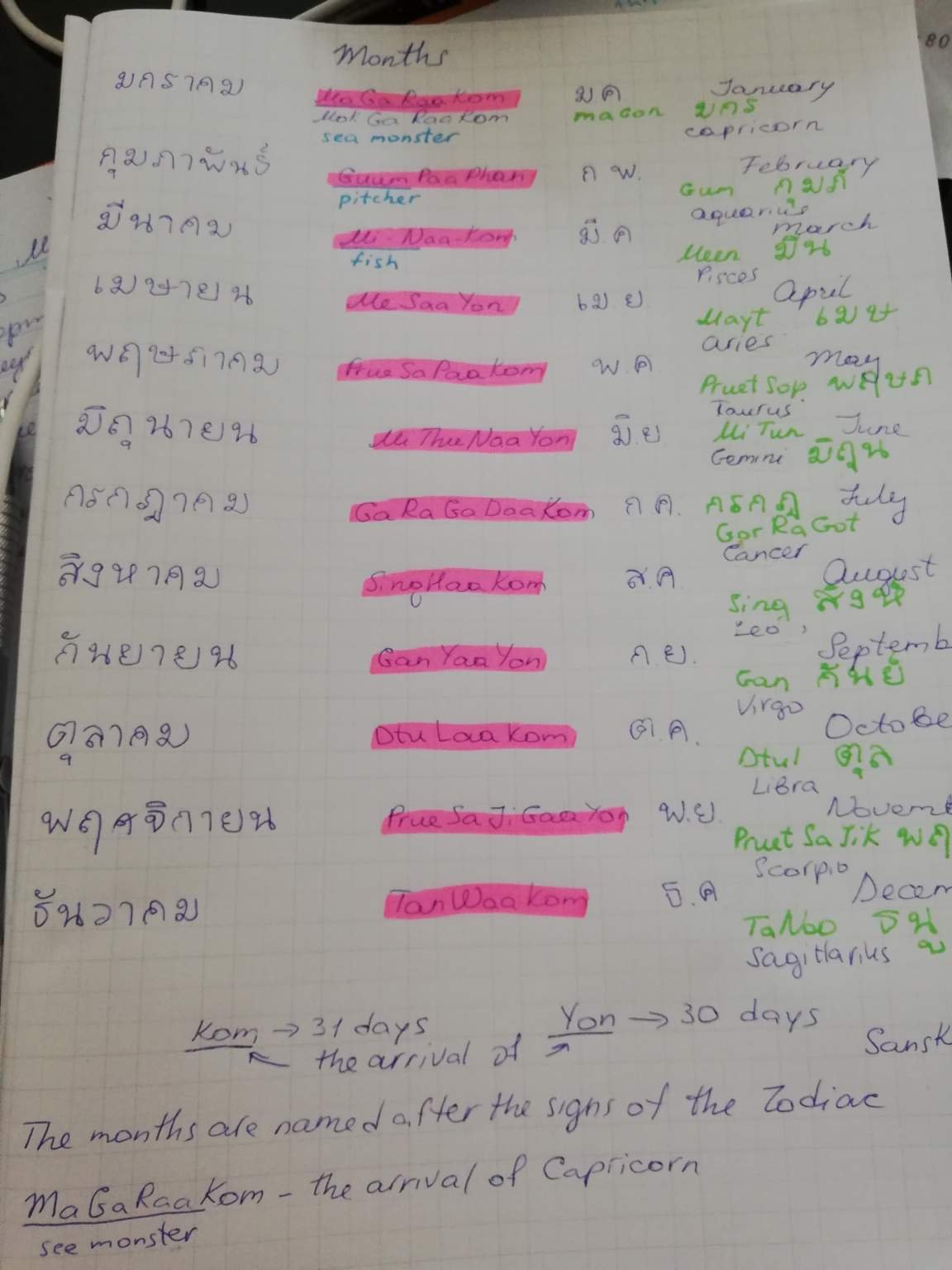 I continue learning the Thai language. I can't say I know a lot of words but still... more than I used to 😊
If you want I can share something with you. If you doubt, I will still do it.
So the names of months have some special suffix which can help you with understanding how many days are there in a specific month.
Frankly speaking, it's difficult for me to know how many days... 😂 I hope this Thai trick will help me learn it.
If the word ends in - kom, there are 31 day in a month. If it ends in - yon, there are 30 of them.
And February is unique, of course!
Did you know that?
Tell me something interesting about the language you learn😉
Posted using Partiko Android