Macaques on the Prowl
Koh Chang Island, Thailand
Last November I had the pleasure of visiting the island of Koh Chang while in Thailand for @steemfest 4. It was definitely an epic experience. On my last morning on the island I woke up early for a cruise around on the scooter. I stopped on the side of the road when I saw a group of Macaque Monkeys.
I took this picture of a couple Macaques. The monkey in the foreground of the photo was eyeing my scooter. He eventually jumped aboard while I was parked. The one in the back was walking by. There were about 8 to 10 of them in this group. Macaques are very fun to watch, but you never know what they might do. It's best to hold on tight to your belongings!
Originally Featured on Instagram
Give a Follow!
Thanks For Reading!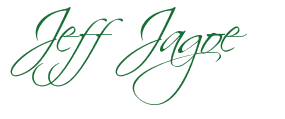 Sign Up to Menē for $5 towards 24K Gold Jewelry
Join Airbnb and Save $40 on your first trip
Earn Crypto by completing online tasks
Convert your online activity into Gift Cards, Crypto or Paypal with GaB
Join the SWIFT Universal Basic Income Experiment
Get Paid to Get Fit with the SweatCoin App
Join Lolli for Bitcoin Rebates
Collect, Trade & Battle on the Blockchain with Splinterlands
Join Actifit - Get Rewarded For Being Active
Send a Tip Using the Bitcoin Lightning Network