Hey Guys! As I see most of you speak English, I will tell my story in English.
I am Spanish, 5 month ago I decided to quit my job to travel to Thailand. That was my dream and that's my story:
I arrived to the airport with no much time for the check in, (doesn't matter how long ago you start to prepare your backpack, it will never be enough ready), your fears and "I will maybe need this" don't fit in your 8 kilos backpack, THEY DO NOT, first step is to assume it.
On the way to the airport, I tried to remember all the reasons why I decided to leave everything and go to Thailand. I'm so nervous that I can't remember even one. What was I thinking!! It really wasn't enough with just holidays? How can I go by myself if I'm just a scaredy-cat!!
I guess that since I had already quitted my job and the plane ticket was already bought, I didn't have many options to continue. So, deeply breath, I tried to don't cry when saying good bye to my family and I went to the counter.
"Without return ticket you can't fly" told me the hostess. WHAT??? But I really don't know when I will be ready to come back!! My face had to look like so sad that finally, they allowed me to enter. So I swallowed and here I go, with my big backpack ready to experience my first long duration flight, almost 9 hours. Today, I sleep on the clouds…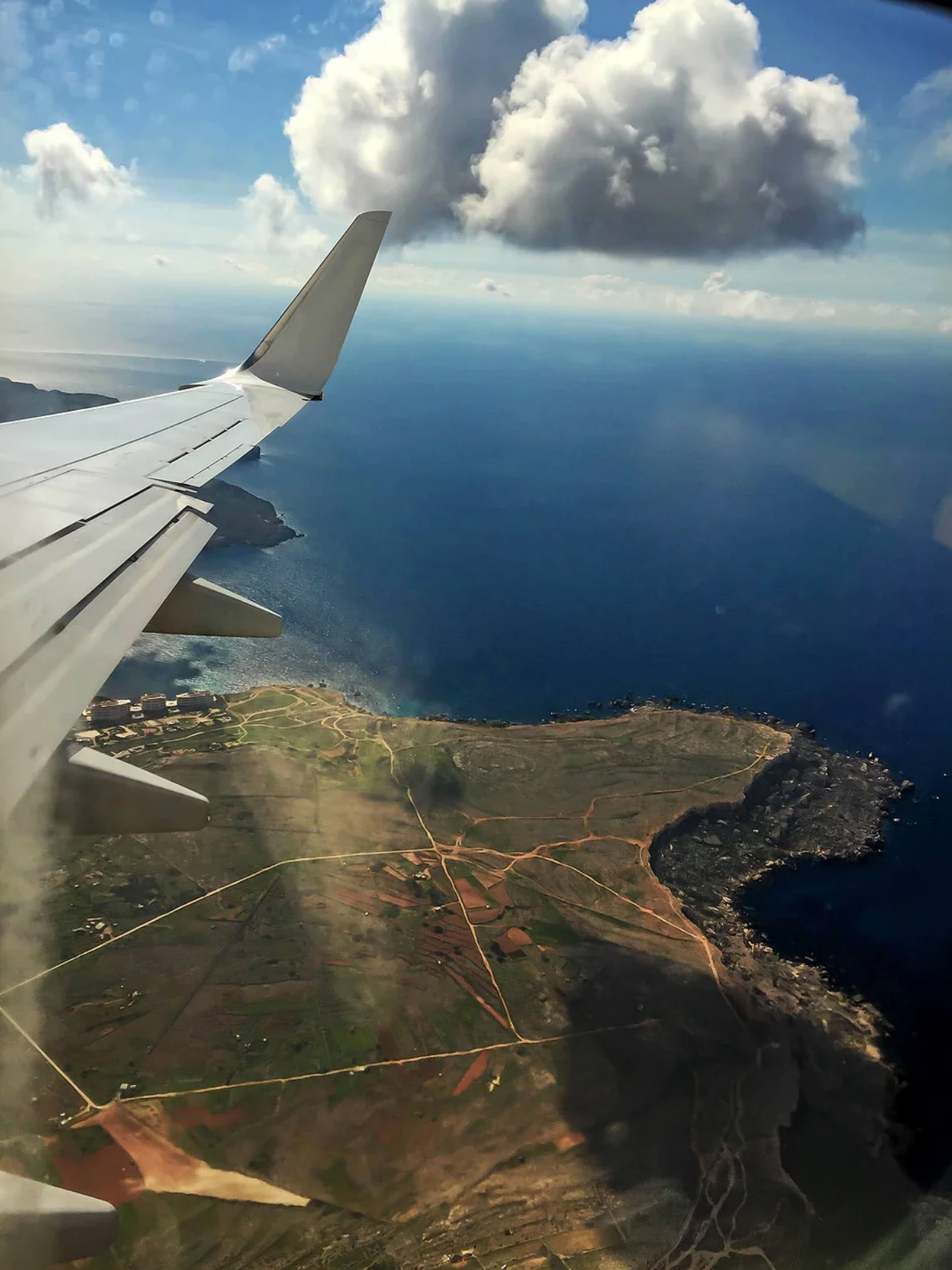 I thought the flight will last forever. But it wasn't like this, I was all the time entertained, when I wasn't watching a movie or sleeping, they were giving us food, like a queen. The sit wasn't really big but that's what you got when you are not a millionaire and you flight in tourist class. Maybe, one day…
First stop: Indira Ghandi Airport in Delhi. I guess that arriving to an airport which has your name is a good luck sign.
How to get from Suvarnabhumi Airport in Bangkok to Khao San Road by taxi
4 hours of flight later, I finally arrive to the Suvarnabhumi Airport in Bangkok, and again, I start to feel so nervous. Is 19:20 and is already dark. Let's see how do I get to the hostel! And what if I have any problem in immigration? Arg!
Thanks god, I passed immigration with no problem, you give them your passport and the arrival form you have already fill in the plane, the woman in the counter look at you, she stamps your passport and you run in case she change her mind.
And now I have to search for transport to the hostel. I red that most of the taxi try to cheat on tourists and I really didn't feel like fighting with anybody… I was alone and tired of the trip. But look what a coincidence! The friend (of a friend) of my sister had arrived in Bangkok some hours ago, another crazy solo traveler!! Thanks god! I'm not he only one!! I had the phone of Vanessa since the night before so I texted her, she was staying at the same hostel! She told me that the she paid 475 bath (12 euros) to the taxi driver.
To get to the area where the public taxis are, I had to go one floor down, take a ticket in the machine and wait for the queue while praying for having a nice taxi driver, or at least, a taxi driver who speaks in English.
And my driver arrive, he didn't talk a word in English. To the point that he even gave me his phone to write by myself the address of the hostel. I asked him how much would it cost, he thought about it and he said 600 bath (15,5 euros). I told him my friend paid 475 bath, he laughed and said "BYE". And I wanted to kill myself, I could not return again to this huge queue. IT CAN'T BE POSSIBLE. At the end, the man told me to enter in the car…
I entered in the car with no trust at all in this man… Inside of the car, we talked again about the price (the man knew how to speak in English depending on the interest he had in the conversation) . I told him I won't pay more than 475 bath, he laughed, I didn't find it funny at all.
After 30 minutes, the man stops in front of a dark street which was very scary for a solo girl on her first trip to Asia. I didn't know if believe him, I couldn't understand why he didn't stop in front of the door of my hostel. But the man didn't talk in English so as it was impossible to understand each other, I had to go down. I finally paid 550 bath (14 euros)… So, as a good traveler-beginner, they cheated on me.
I was super impressed of the traffic in Bangkok, is simply a caos. I'm really scared to go in a motorbike, (have I already said that I'm a scaredy-cat??) Anyway I knew that in Thailand i would have to do it more than once. But for sure I won't have the same style of this girl in the photo.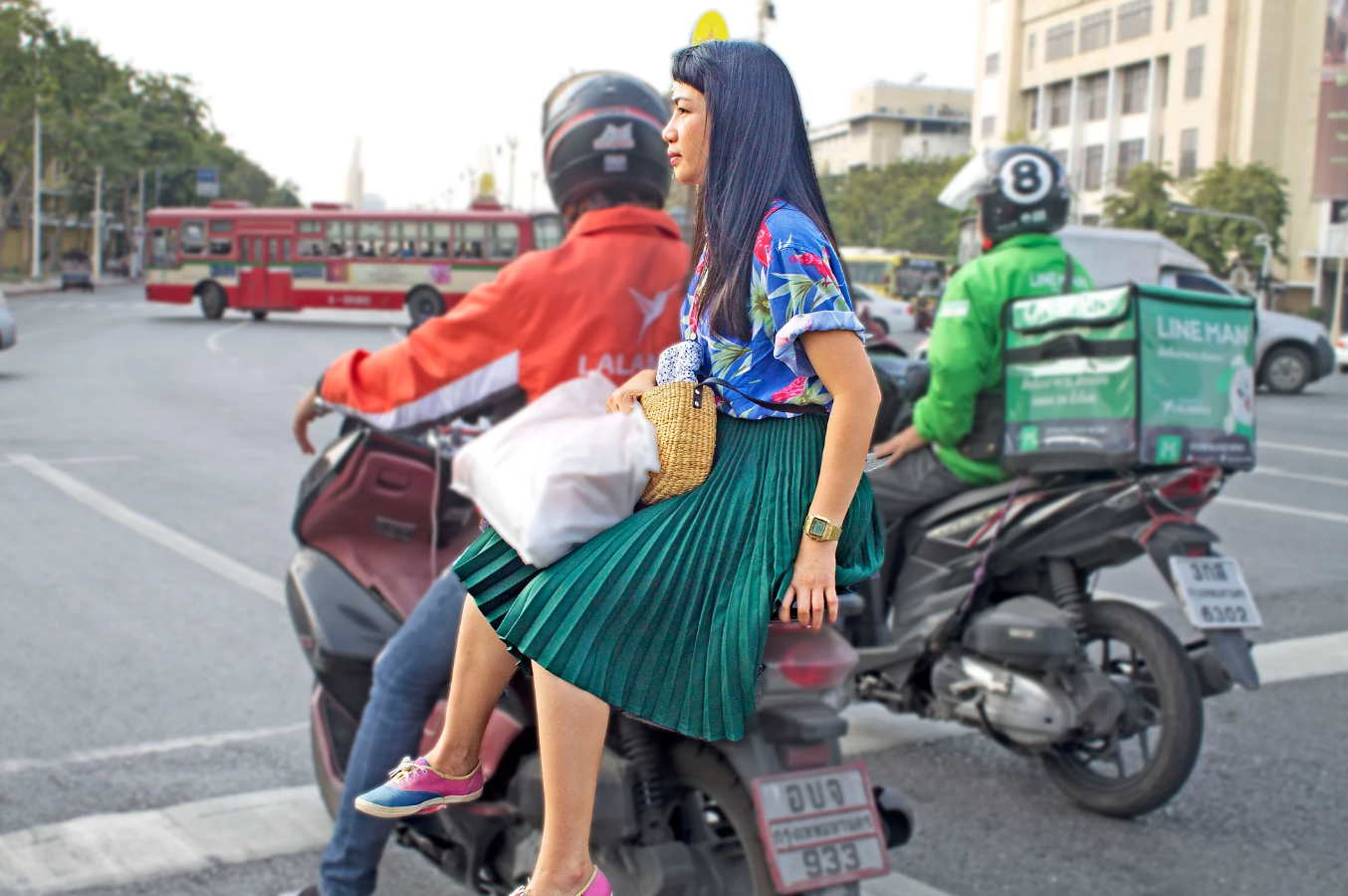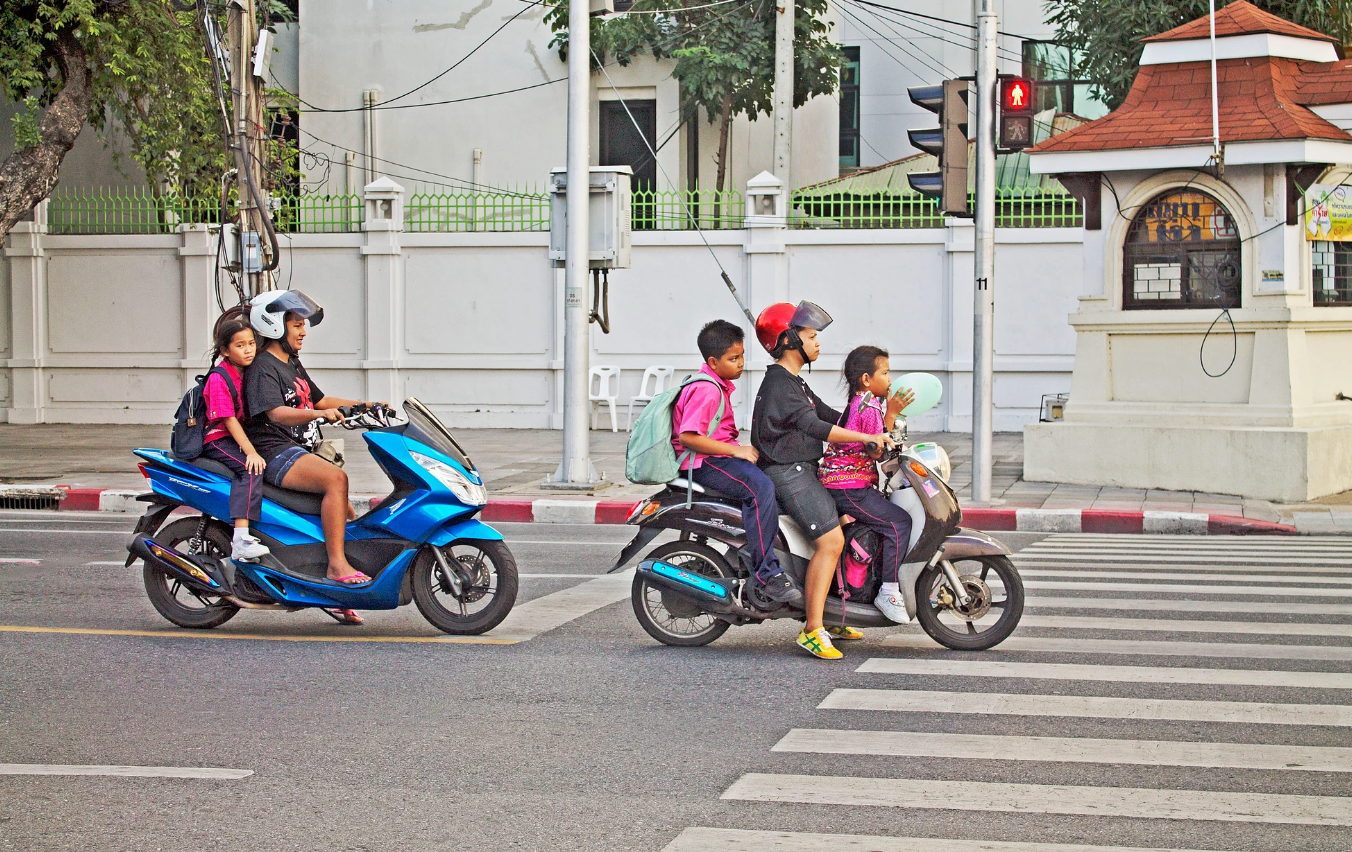 ARRIVAL IN THE HOSTEL: AT HOME GUESTHOUSE
I was so happy to discover that the hostel was very close from where the taxi stopped. I saw Vanessa in the reception! Finally!! I was safe!!
It's time to have a look to the room. The photos online didn't look very good but the first impression I had when I entered was good. Clean and no insects.
I left my staff quickly so I could have my first Chang with Vanessa, the typical beer in Thailand. The common area in the Hostal was very cozy and with a couple of beers, Vanessa and I started to talk about our experiences. The adventure is just starting!!!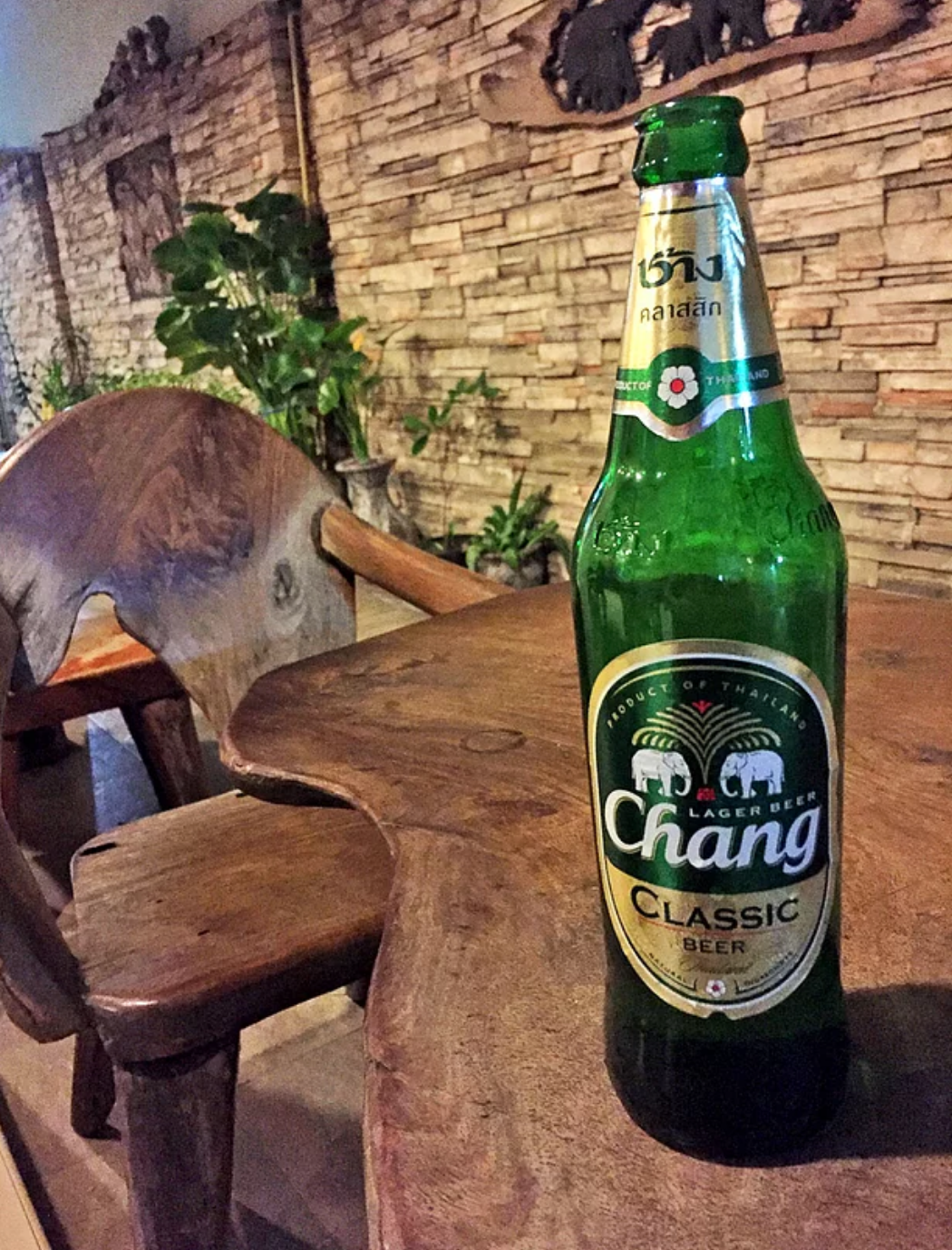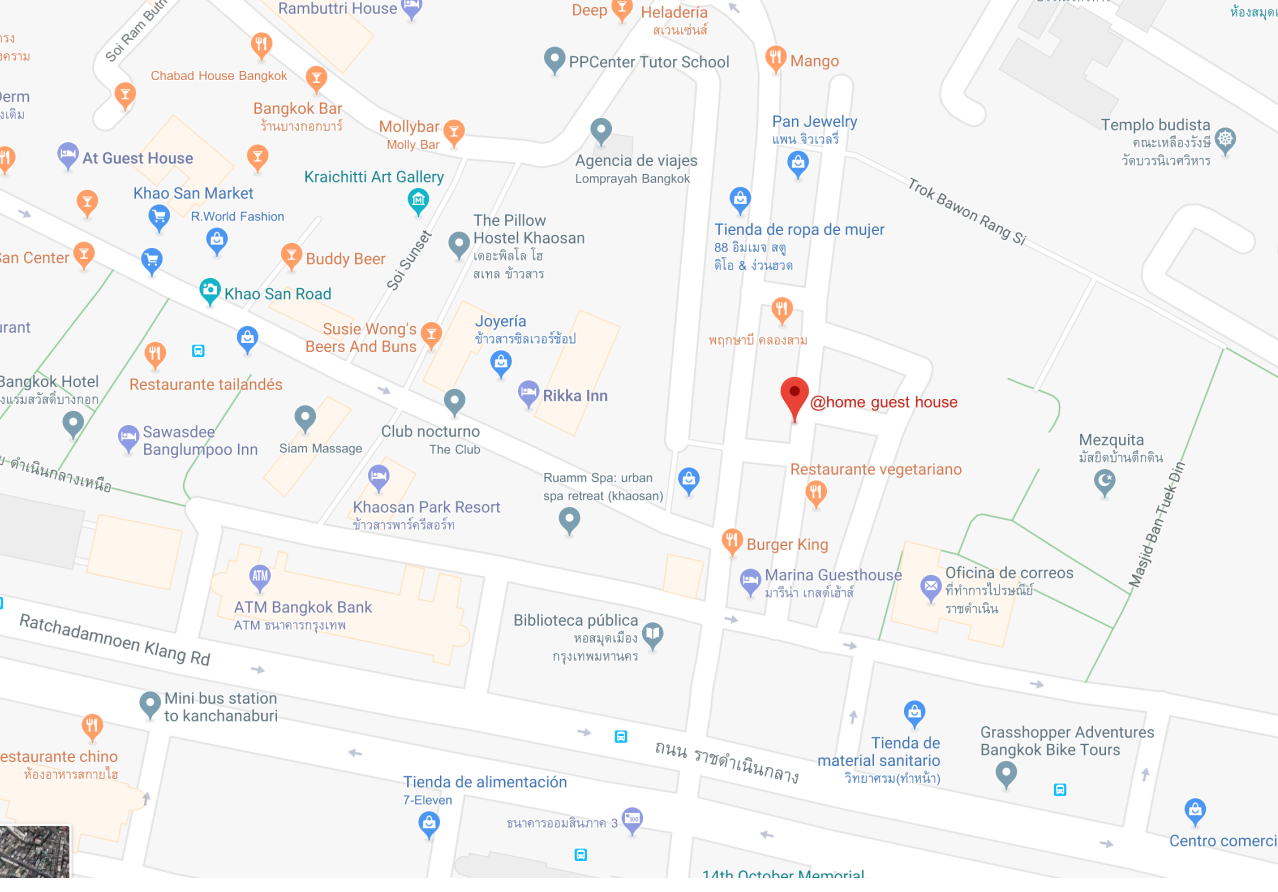 To end the night, I had my first Pad Thai for 50 bath (1,28 euros). Nice, cheap and Delicious!!!