The road to nowhere turned into a little adventure. Your imagination can get away from you. Its like nothing we have ever seen before. If I could imagine what the moon looks like it would be something like this place.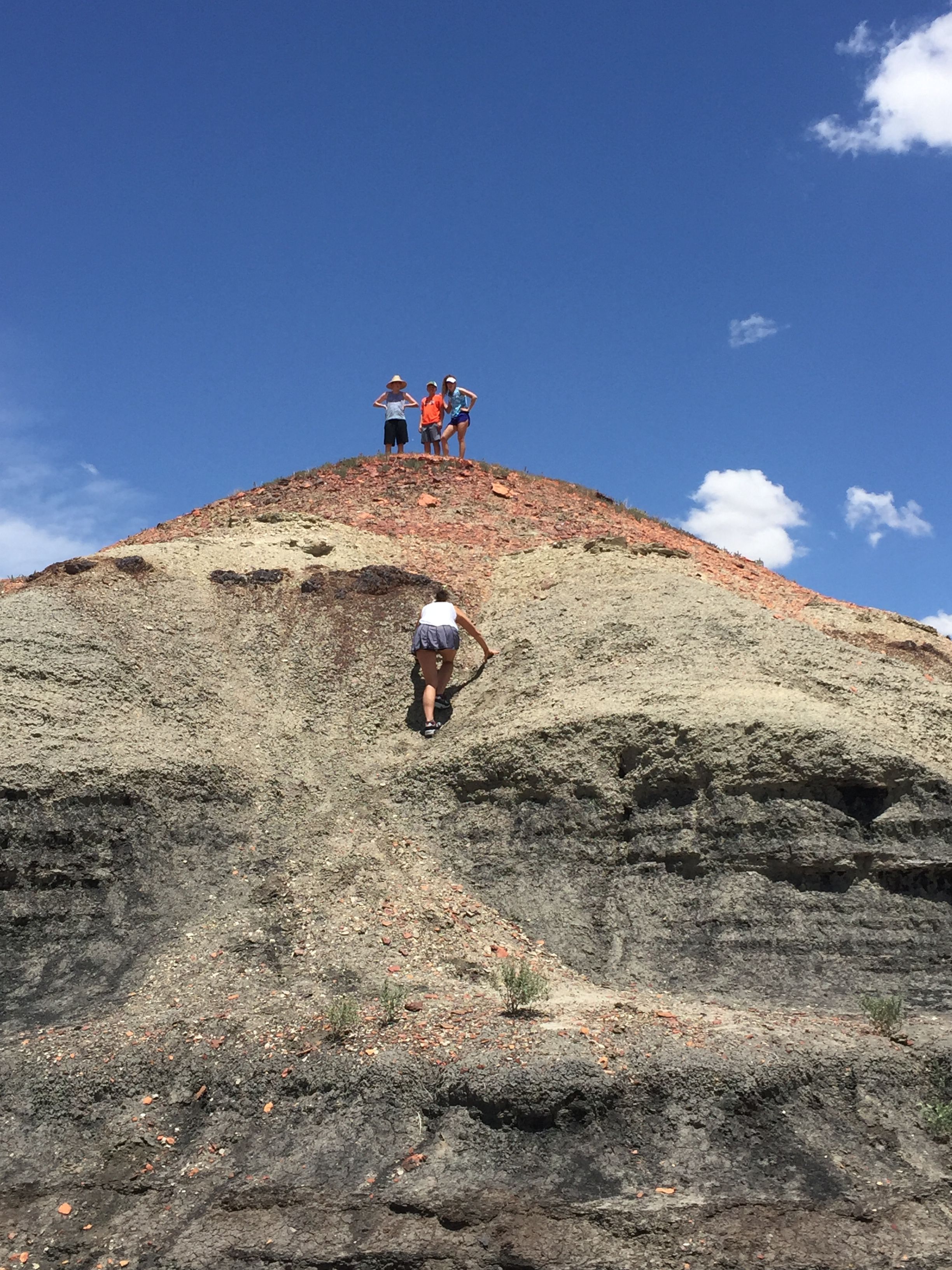 climbing up an unstable hill--in the middle of nowhere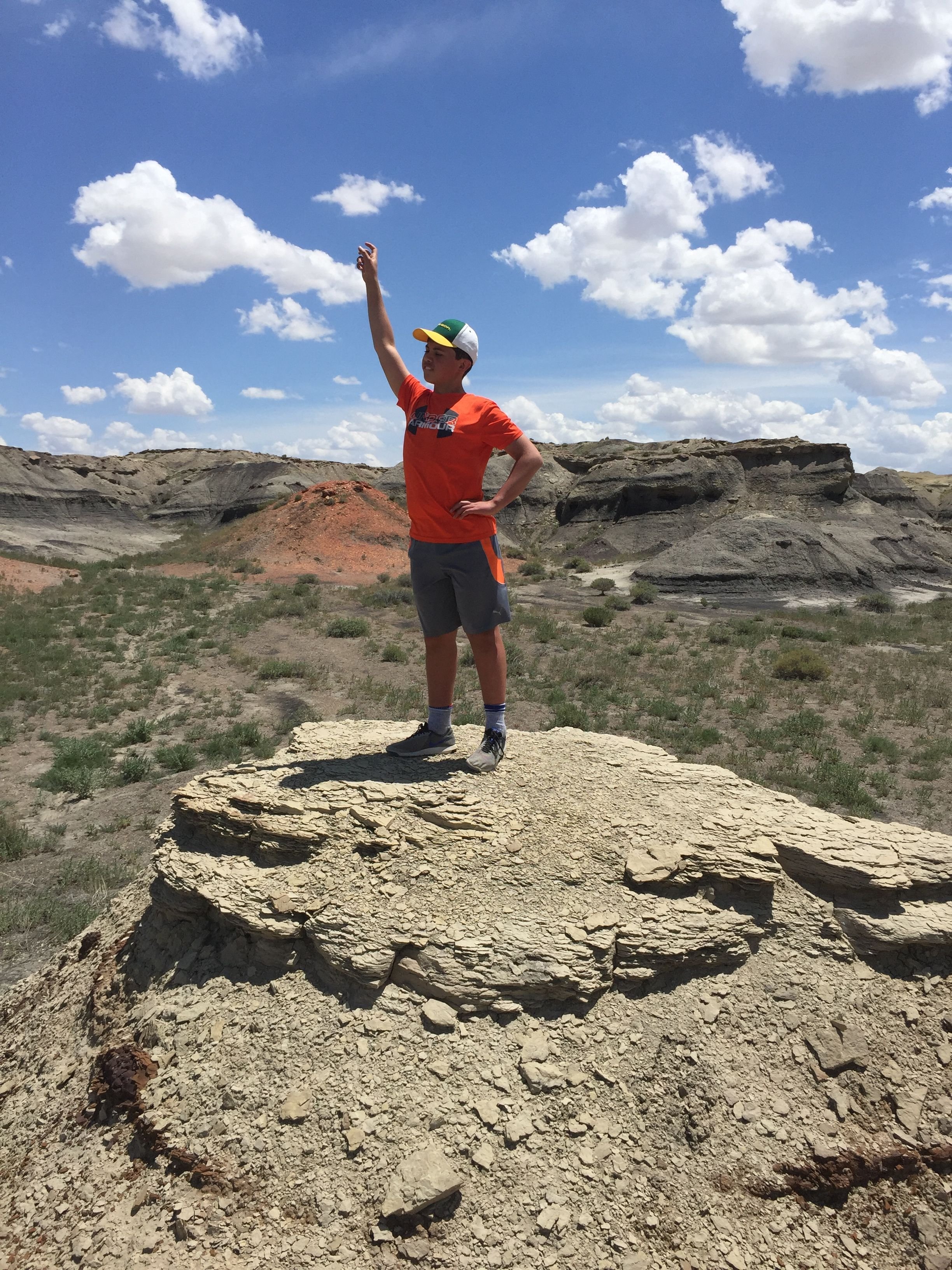 Eli enjoying the view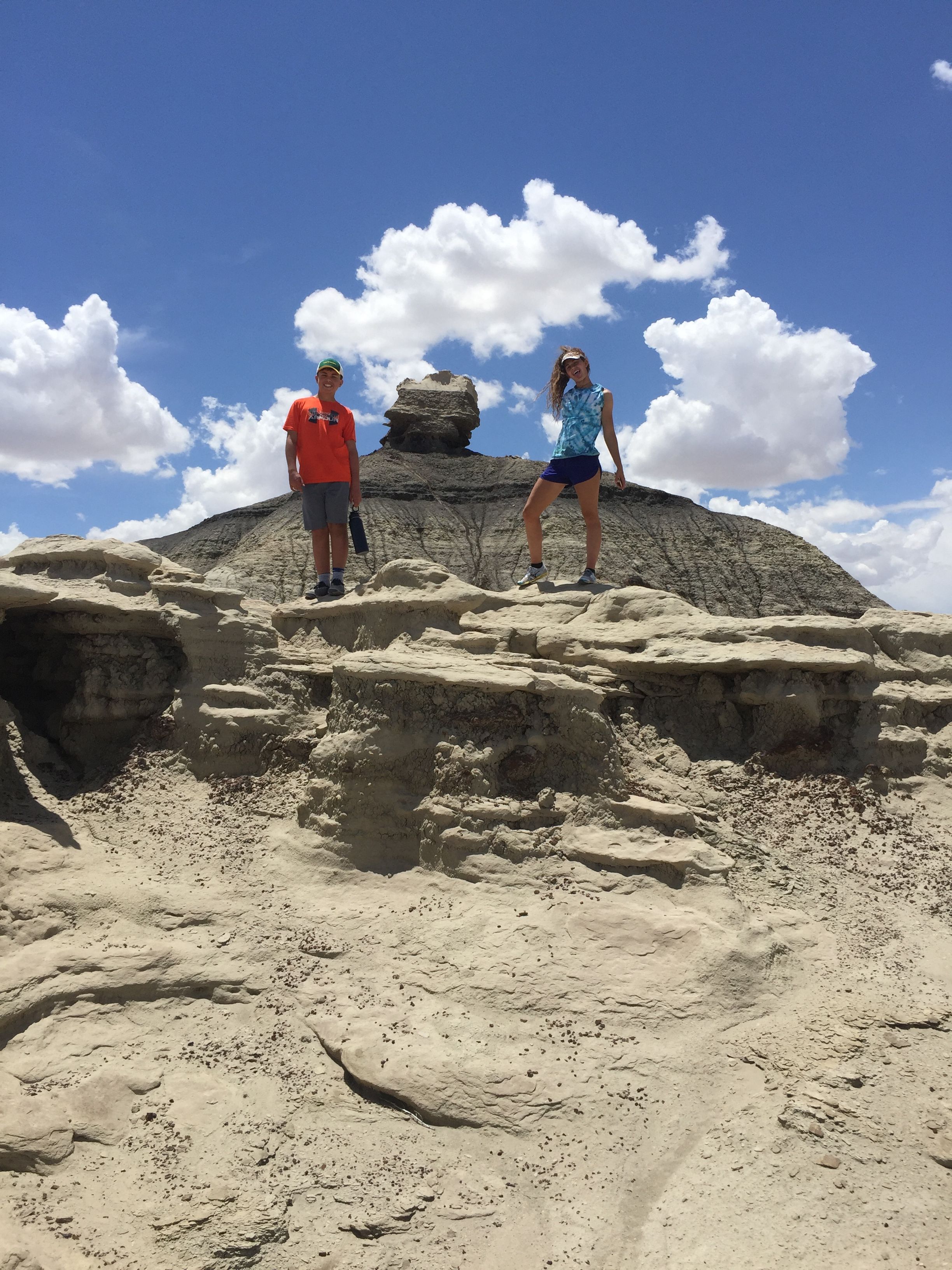 Makayla and Eli on a sandstone outcrop

The dark specks beneath the sandstone rock were small chunky pieces of coal. You could see it for a long ways in either direction, yet there were no trees , barely any small vegetation around.