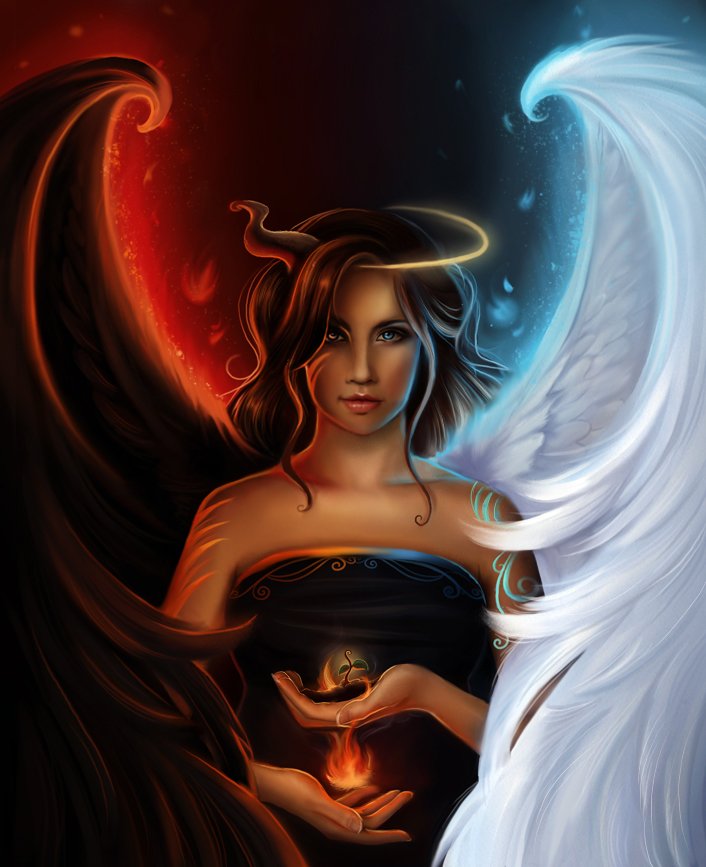 At a time when there was no human being anywhere in the world, there were two gods living in the world, the god of good and the god of evil. One day the gods decided to change their repetitive lives and create a new hobby for themselves, humans.
They built man and built a house for him called the earth, at first everything was fine until the gods got into trouble over which man to worship. The fight of the gods began.
It was decided that man himself would decide which god to worship, but the gods were allowed to preach to human nature. Because the god of evil was very cunning, he introduced himself to man instead of the god of good and began to command him in the language of the god of good, the god of good became angry and this anger weakened the power of his thought and he was wrong.
Man also believed the words of the god of evils and those who feared the god of goodness feared him and took refuge in the god of evils without even wanting to hear the voice of the god of good.
And from there began man's problems, problems that arose only from the war and power-seeking of two powerful gods, and man was nothing more than a toy.
The god of evils issued the order of killing in the name of sacrifice, and whatever the god of goodness cried, man closed his ears and never listened to the voice. The god of good decided to choose a representative of human beings and speak in his language, but the god of evil again tricked and created the concept of prophets and gathered human beings around him and sent the messenger of the god of good together, a liar and He called the oppressor and called his killing a reward, the people killed him and did not know that they were killing the thought and then they waited for the paradise that the gods are still unaware of ...