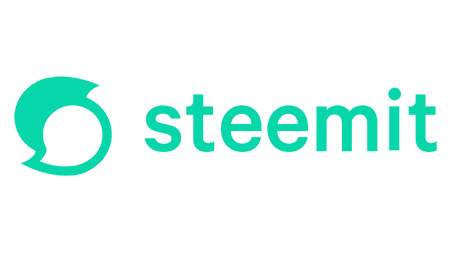 The Shopping Game has now ended.
It was extremely interesting learning so much about how people shop around the world.
Tomorrow Season 2 of The Diary Game begins.
We believe it is going to be the largest event ever held on Steem.
Good luck to everyone who is taking part.
---
---
The Shopping Game Ends


The Shopping Game has now finished.
You have until the end of Saturday, August 1st to make your final posts for any shopping you have done up to July 31st.
We will still be curating the remaining posts for the next few days.
Thank you to everyone who took part. We have learnt so much from your posts.
If people enjoyed The Shopping Game we might bring it back for another season later in the year.
---
---
The Diary Game Begins


Season 2 of The Diary Game starts on Saturday, August 1st.
This will be a mighty challenge for everyone - particularly the curators.
There will be 3 members of the Steemit Team doing the curation - @steemcurator02 focusing on Spanish language posts, @steemcurator05 focusing on Chinese and Korean posts, and @steemcurator01 covering all other posts and supporting the other two curators when larger votes are needed.
Please remember that votes will not come instantly but anytime in the 7 day voting window.
And also remember that if posts do not follow all the rules published yesterday they may not be voted or commented on at all.
---
We will be very grateful if everyone makes a great effort to follow the rules, and also to leave friendly, helpful comments on other people's posts reminding them about the rules if they are not following them.
PLEASE ALSO DO NOT POST ANY LINKS TO YOUR DIARY GAME POSTS IN THE COMMENTS ON @steemitblog POSTS AS IT JUST MEANS WE ARE LIKELY TO MISS OTHER IMPORTANT COMMENTS RELEVANT TO THE PARTICULAR POSTS.
If you spot anyone using #thediarygame on posts that are not relevant please politely ask them not too.
---
Teams


We will be picking up all the teams over the first few days, and will then publish a list for everyone to check.
It is important if you are in a team to mention the team name at the bottom of your post, ideally linked back to your team announcement post.
That will help us spot any we have missed.
---
---
The Lucky 10s


The Lucky 10s 10% upvote rewards for comments on Shopping Game posts has been popular.
100 people have received over 300 Lucky 10 votes so far.
We will therefore be continuing this for good comments on Diary Game posts.
Comments giving helpful tips and advice about improving the diary posts, will particularly be likely to attract Lucky 10 votes, as well as comments that are truly engaging with the diary post content.
---
---
Country Representatives


We are keen to add to the Country Representatives on an ongoing basis.
Thank you to everyone who expressed interest on the recent post. We will be checking in on each of you over the coming days.
Season 2 of The Diary Game will provide an ideal opportunity for anyone that wants to impress us to be selected as a Country Representative. If you regularly make great diary posts, if you make a lot of helpful comments on other people's diary posts, or if you recruit people to join the Game you will attract our attention.
Also if you are taking part in events like @kiwiscanfly's SPUD event, or even organizing contests of your own.
All those things mean we will spot you...
---
Our first additional Country Representative is @ernaerningsih who we hope will be joining the STEEM POD as a second Representative for Indonesia.
She will be working with @anroja to run the Community Curator account for South East Asia.
@ernaerningsih, please would you confirm in a comment below that you are willing to become a Country Representative for Indonesia, then we will arrange the delegation.
---
---
Steemit T-Shirts


Thank you to everyone who expressed an interest in getting the Steemit T-Shirts.
We are just checking out shipping costs then we will be making an announcement about the T-shirts next week.
---
---
Tomorrow will be a big day with the launch of Season 2 of The Diary Game.
We are looking forward to reading all your fascinating diaries.
Let the Game begin!
Thank you,
The Steemit Team
---
---
PLEASE DO NOT POST ANY SHOPPING GAME LINKS IN THE COMMENTS - WE ARE WORKING THROUGH #theshoppinggame TAGGED POSTS
THANK YOU
---
---
The rewards from this post go to support the work of @fundacorazon and @littledisciples both in Venezuela.
---